We know Summer is months away but that doesn't mean you can't enjoy sensual, glowing summer skin now. You don't have to wait for the warm summer months to show off sun-kissed skin. You don't have to go away to somewhere tropical either. With the new range of Sol de Janeiro GlowMotions Glow Oils, your skin can look summer-ready, right now. In Brazil, glowing skin is a year-round obsession, and Sol de Janeiro wants you to join in on this infatuation now. These oils come in an easy-glowing pump for perfect, no-mess application. You're left with deliciously scented glowing skin, every day!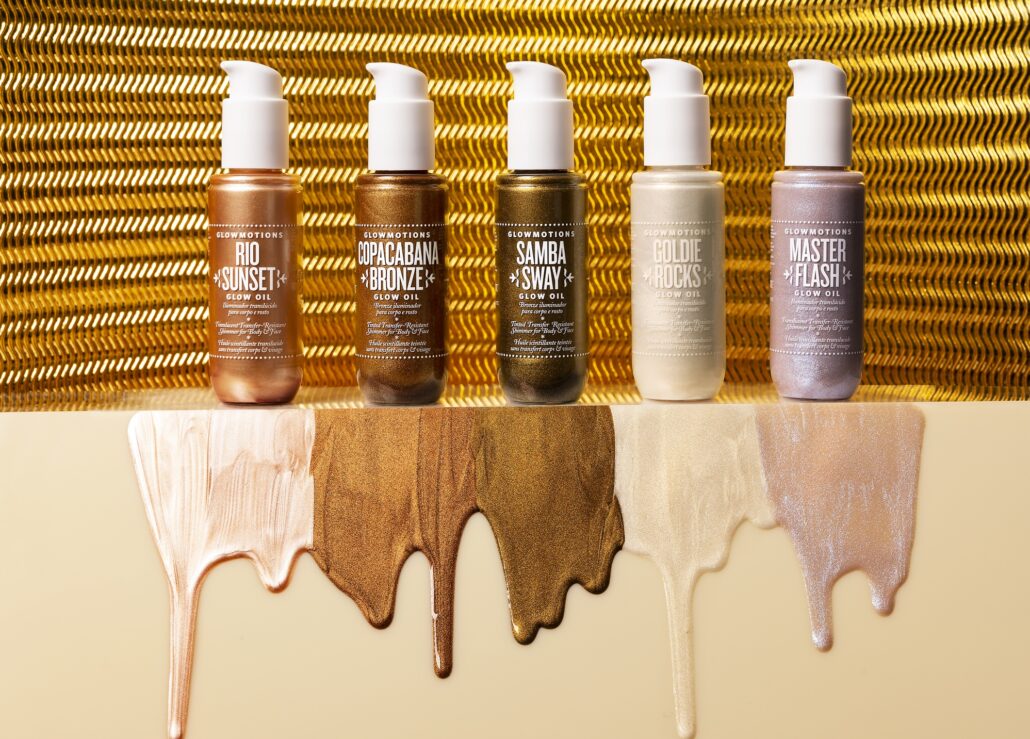 The skin-softening and hydrating glow oils, were originally available Copacabana Bronze (a warm bronze tint) and Rio Sunset (a translucent champagne shimmer); now they are also available in three special edition Summer 2019 shades: Samba Sway, Goldie Rocks and Master Flash! The best part? These limited edition shades smell incredibly delicious and you can mix them all for even more glow shades and effects.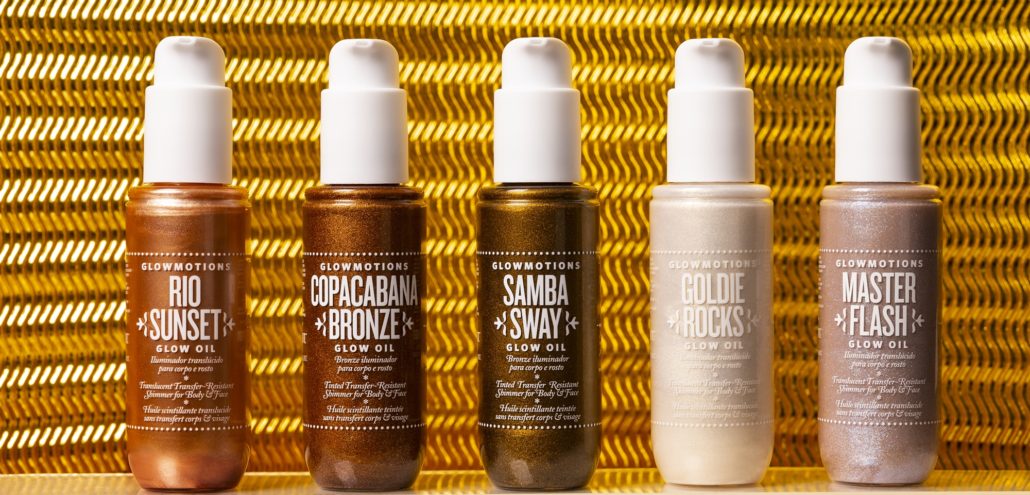 There are many things o love about the Sol de Janeiro GlowMotions Glow Oils. It's hydrating and leaves your skin feeling soft to touch. It's non-sticky, super blendable, and transfer-resistant (your clothing is safe). The five unique shades is complimentary to a range of skin-tones and glow moods and it boasts the Brazilian Beauty Blend of Cupuaçu Butter, Açaí Oil, and Coconut Oil. We are obsessed with the Samba Sway, it smells heavenly, and gives our orange undertone a lovely rose gold-ish shimmer. Get to know the three limited edition summer shades below:
Samba Sway (Natural Sun-kissed Glow) – A natural for all skin tones, this luscious, illuminating light creates a soft, sun-kissed glow. No one will be able to resist this irresistible glow. It evens out skin tones and red undertones, too.
Goldie Rocks (Pop Icon Golden Glow) – A rock starry light shimmer that transforms into pop icon glow that's amazing on all. Flecked with scintillating light for a golden-luscious sheen and skin-lit effect.
Master Flash (Hip Hot Kaleidoscope Glow) – This hip hot illuminator spins a see-and-be-scene glow with strobes of light and flashes of color for high-volume funk.
Get all five shades for $35.00 each on www.soldejaneiro.com.