For Valentine's Day, Captain Morgan Rum and Captain Morgan Chief Party Officer Adam Devine brought fun, delicious rom-com and Valentine's Day themed rum cocktails to the "Isn't It Romantic" movie premiere. What better time for some Captain Morgan x Adam Devine romance than Valentine's Day.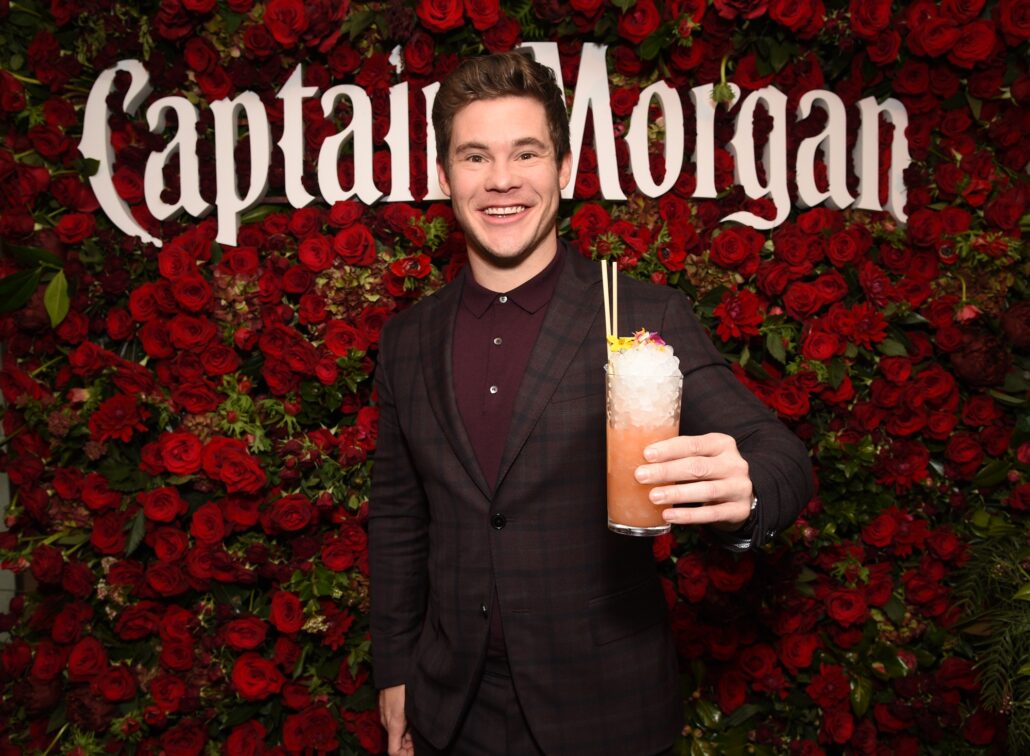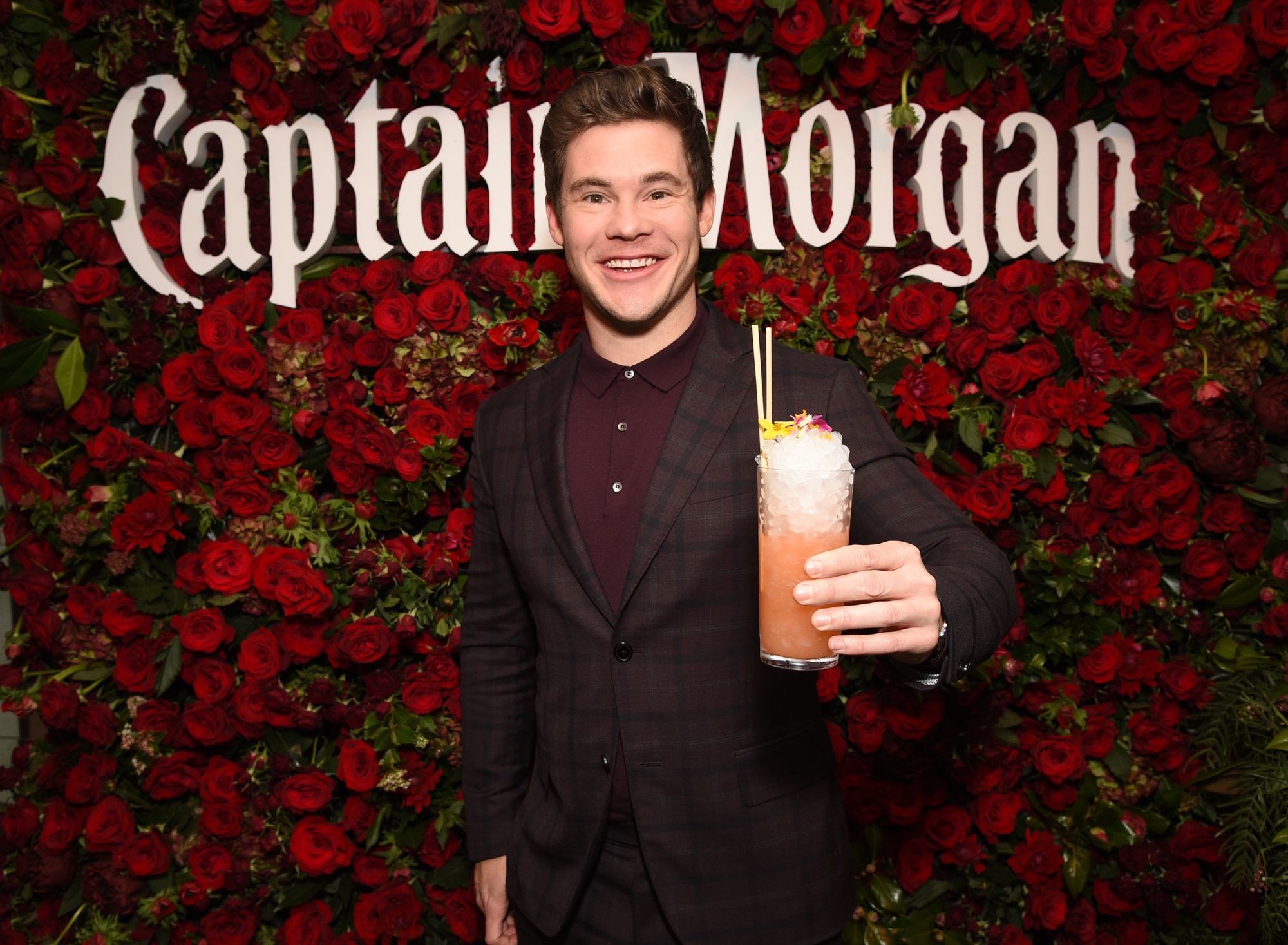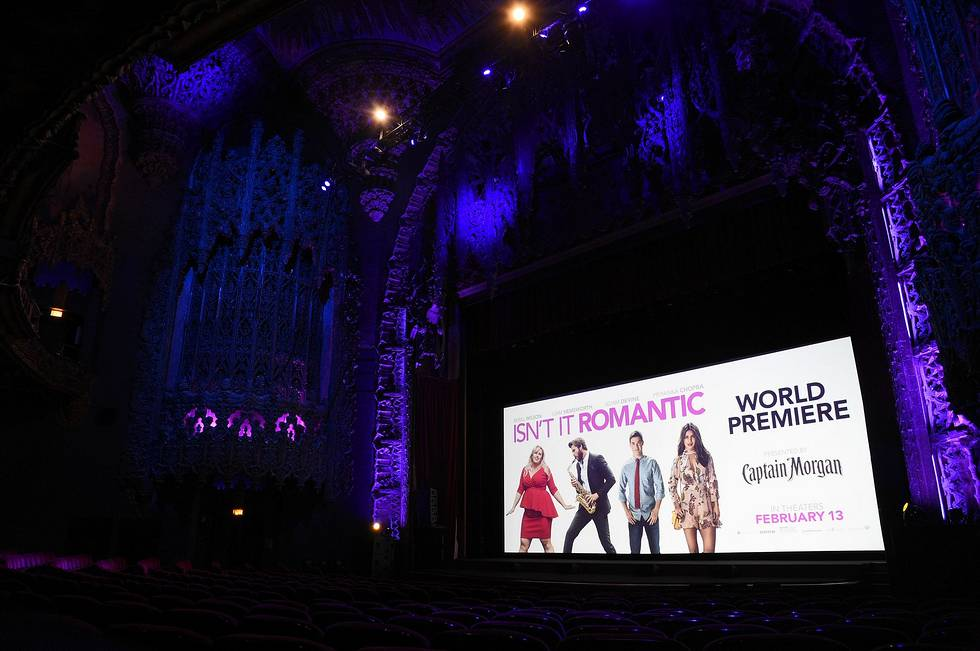 Celebrities and guests enjoyed hanging out at the Captain Morgan bar while sipping a specialty Captain Morgan Love Bites cocktail named appropriately for the movie and of course Valentine's Day. After the movie screening, guests attended the Captain Morgan sponsored afterparty at the NoMad Hotel. Along with enjoying more specialty cocktails, they also partook in an on-site photobooth and pose for photos in front of the Captain Morgan floral wall (as Adam Devine shows above).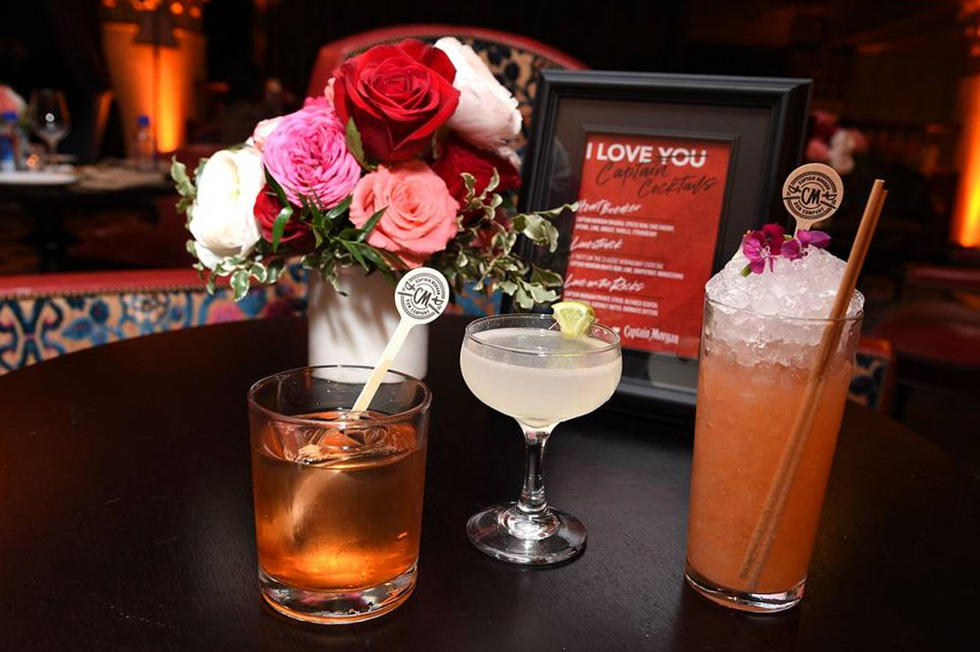 To make your Valentine's Day a little extra special, we're sharing two Captain Morgan x Adam Devine's Isn't It Romantic-inspired rum cocktails that you can create at home. Whether you're celebrating with your best friend or want to woo the love of your life with a delicious libation, we've got you covered. Check out cocktail recipes for The Best Friend and The Leading Lady cocktails below:
THE BEST FRIEND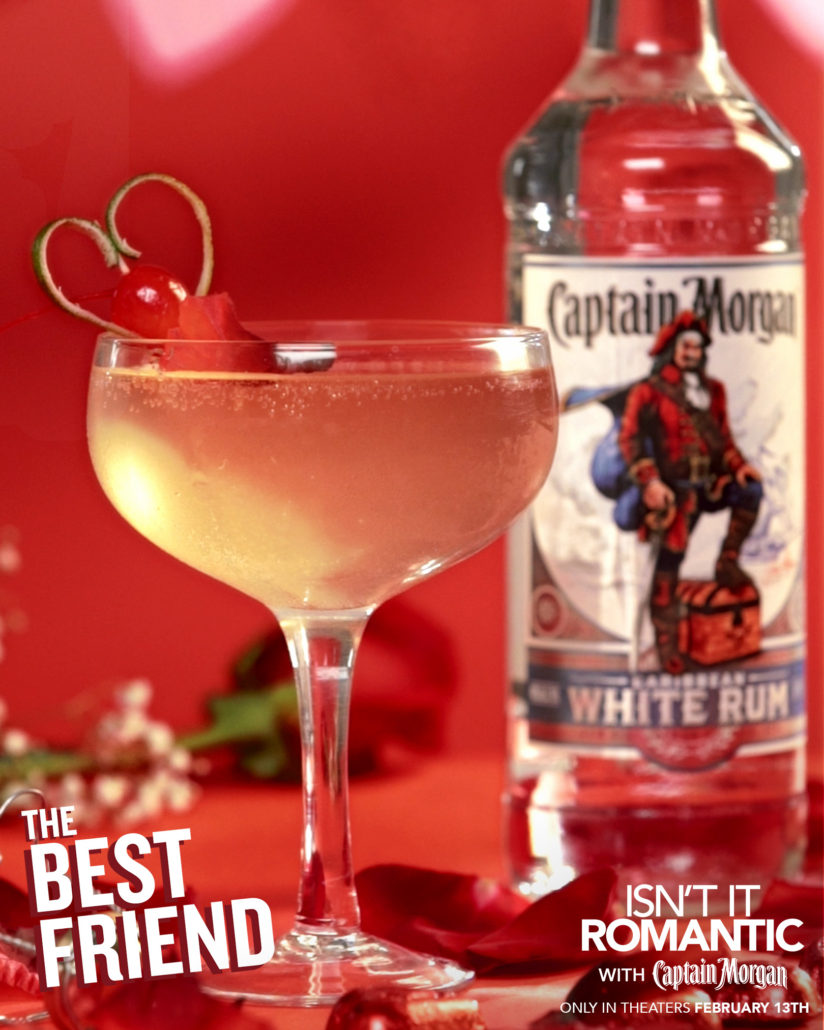 1.5 oz Captain Morgan White Rum
1.5 oz Passion Fruit Juice
2.5 oz Champagne
Pour in Captain Morgan White Rum and Passion Fruit Juice. Stir and top with Champagne.
THE LEADING LADY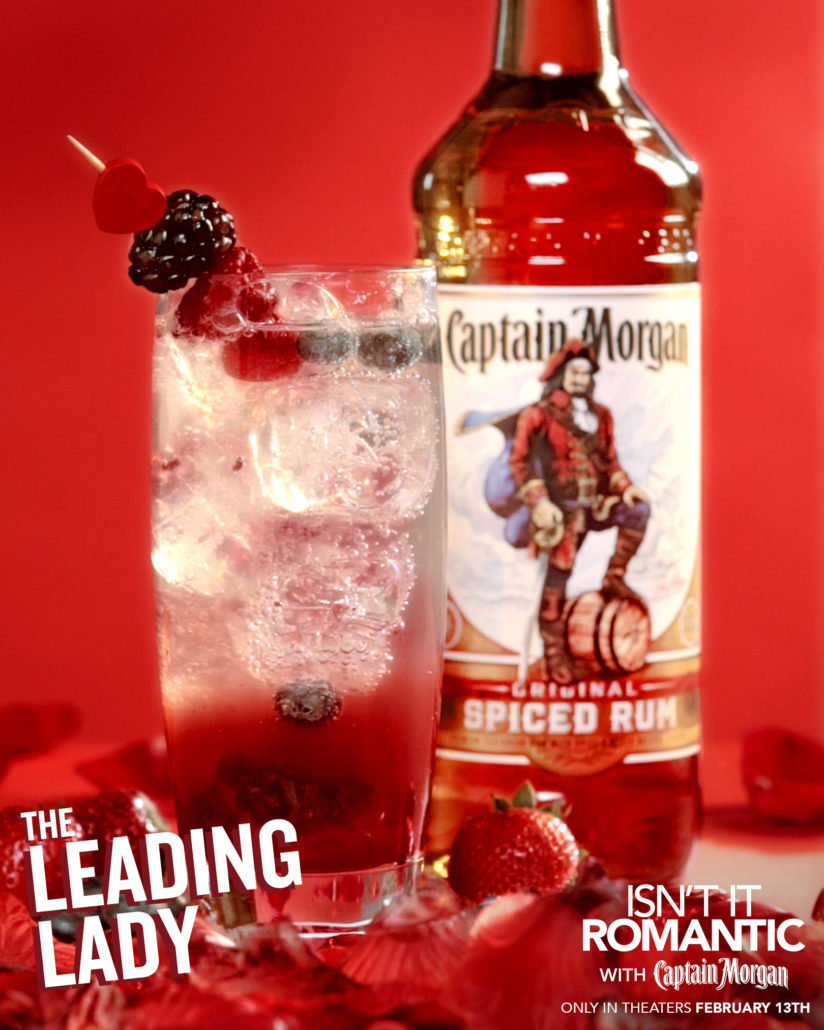 1.5 oz Captain Morgan Original Spiced Rum
.5 oz Fresh Lemon Juice
.75 oz Mixed Berry Preserves
.5 oz Simple Syrup
Seltzer Water
Berries for garnish
Combine Captain Morgan Original Spiced Rum, Fresh Lemon Juice, Mixed Berry Preserves, Simple Syrup, and ice in a cocktail shaker. Shake (what ya mama gave ya or like a polaroid picture) and strain into a highball glass over ice. Top with seltzer water and garnish with berries.
We hope you enjoy these two amazing Captain Morgan rum cocktails and have fun celebrating the day of love.