Typically Monday is the least liked day of the week. You've most likely heard the phrase "someone has a case of the Mondays", but those saying it are not referring to anything enjoyable. What if we told you we know of a way to make your Mondays a deliciously enjoyable day? Davio's Manhattan presents Aperitif Mondays, a wonderful happy hour experience of delicious spritz cocktails.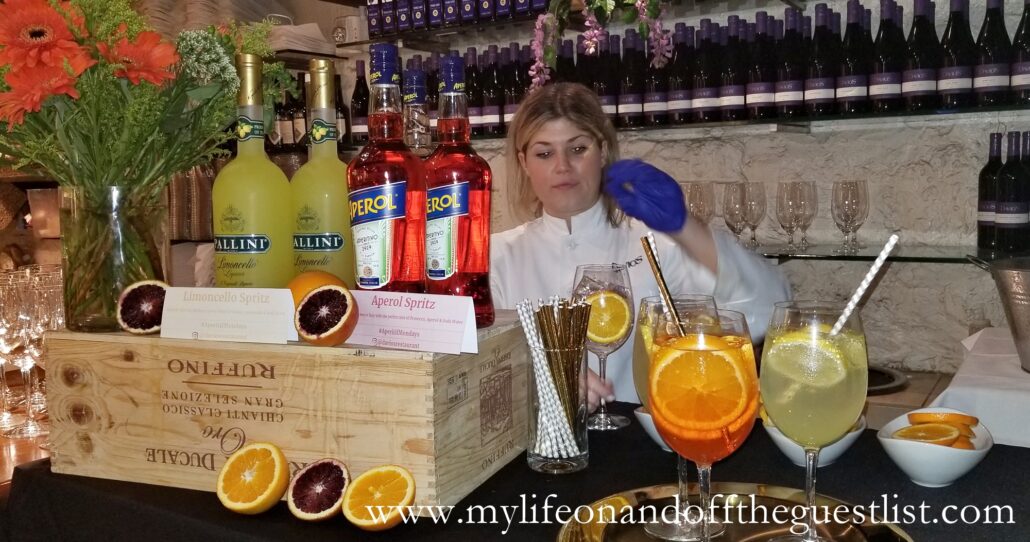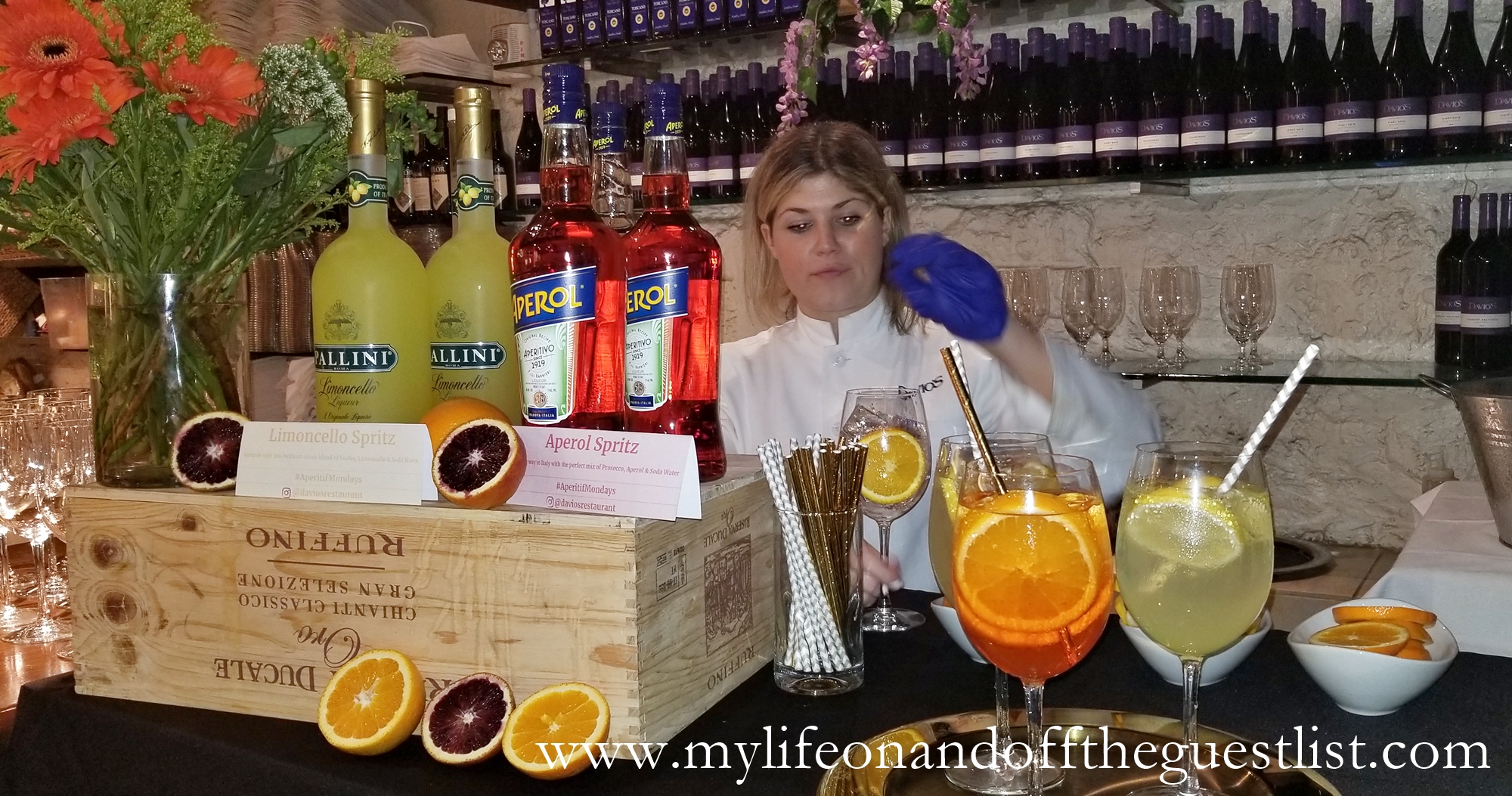 Every Monday, Davio's Manhattan boasts a Happy Hour menu from 2:30 PM – 7:00 PM featuring libations made with Italian apéritifs, Aperol and Pallini Limoncello. The Happy Hour is dedicated to the classic Spritz cocktails, which are designed to take you from day to night. Aperol is an Italian apéritif made of gentian, rhubarb, and cinchona, along with a few other herbs and roots. Pallini Limoncello is a traditional Italian lemon-flavored liqueur made from Sfusato lemons.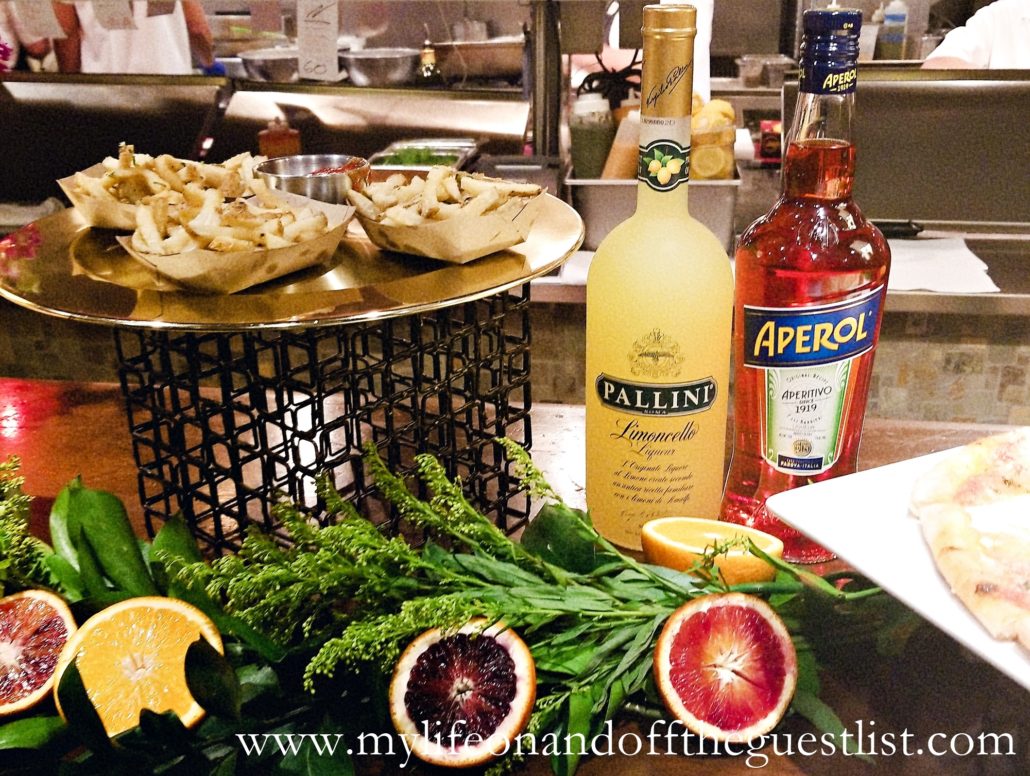 If you didn't already know, Spritz cocktails are the ultimate summer drinks. It is a simple cocktail with only three ingredients. The Spritz is a sparkling, low-alcohol quencher that is easy to make and quite delicious. Along with the delicious Spritzes, you can also enjoy some incredible complimentary eats at Davio's Manhattan's Aperitif Mondays. We had the pleasure of sampling a variety of bar bites, including Truffle Fries, Fresh Tomato Pizza with Mozzarella and Basil Leaves, and Crispy Fried Calamari.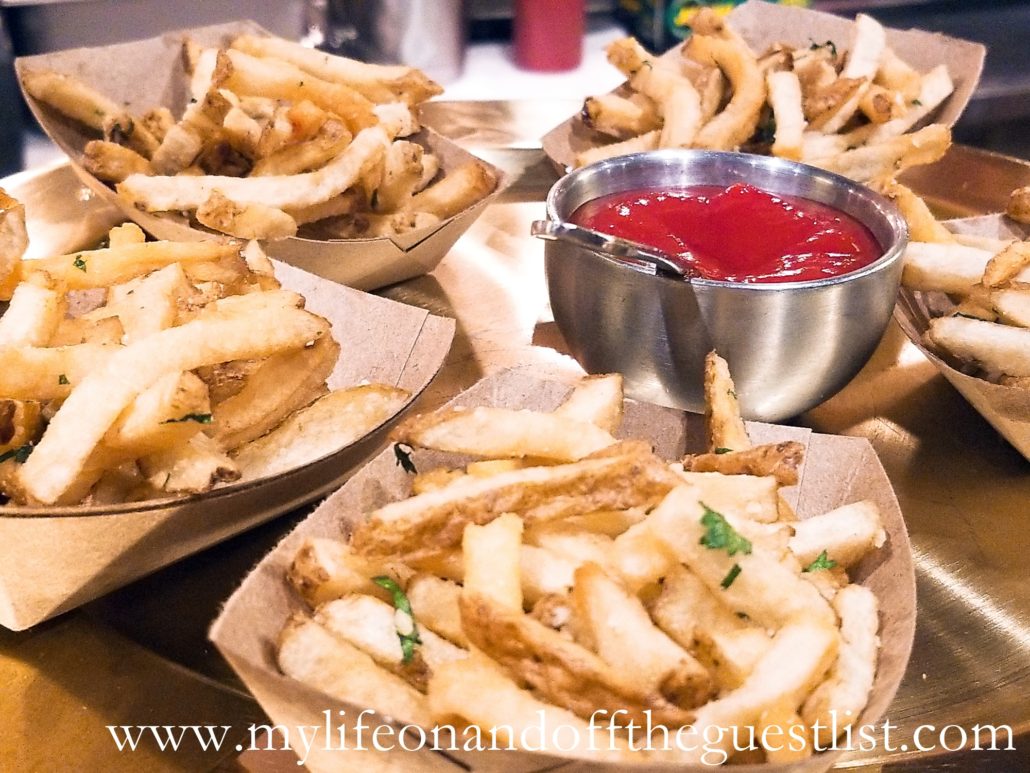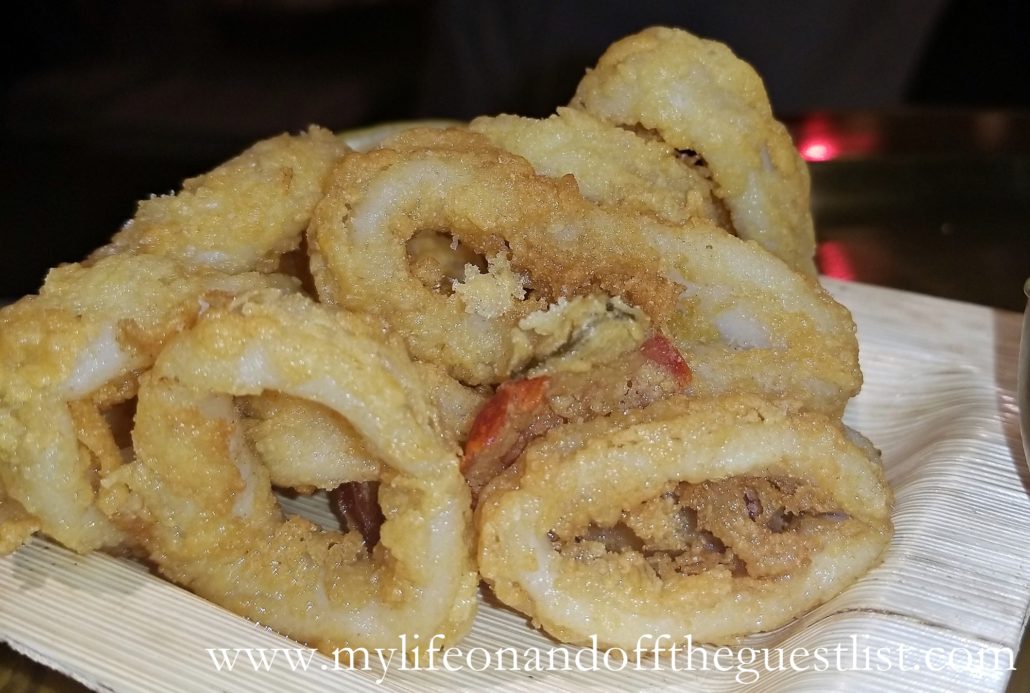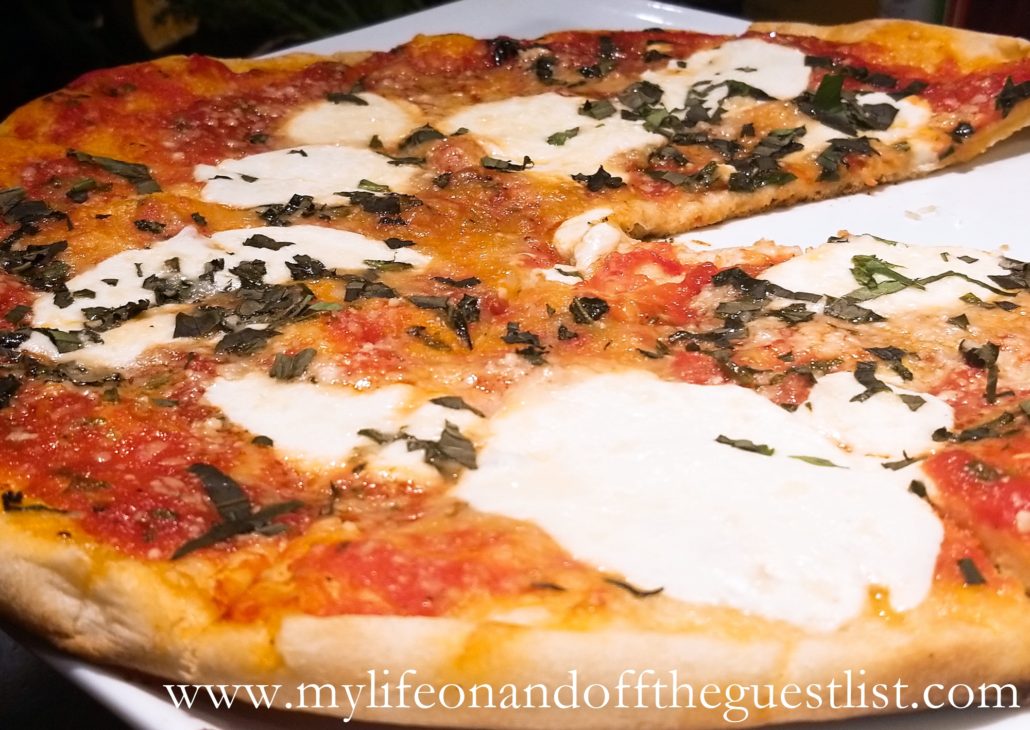 For dessert, we enjoyed mouth-watering blueberry frosted Donuts and some must-try Aperol Cotton Candy.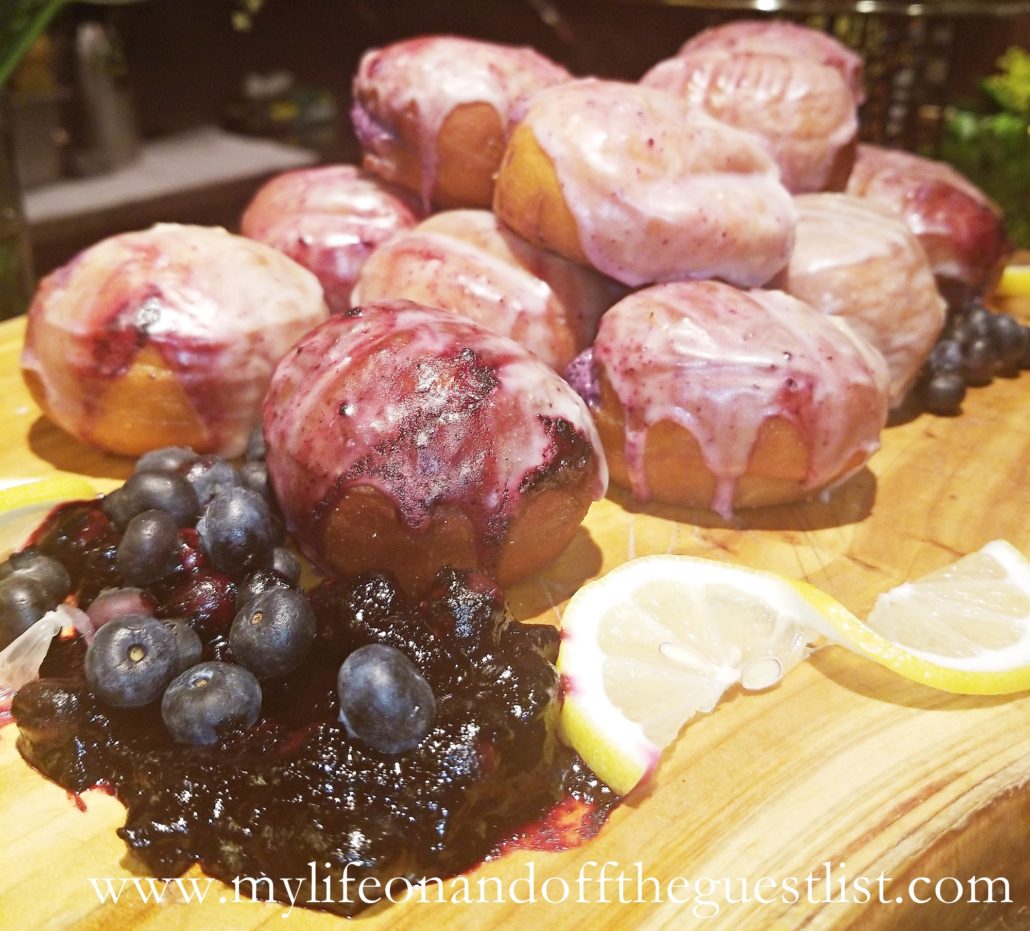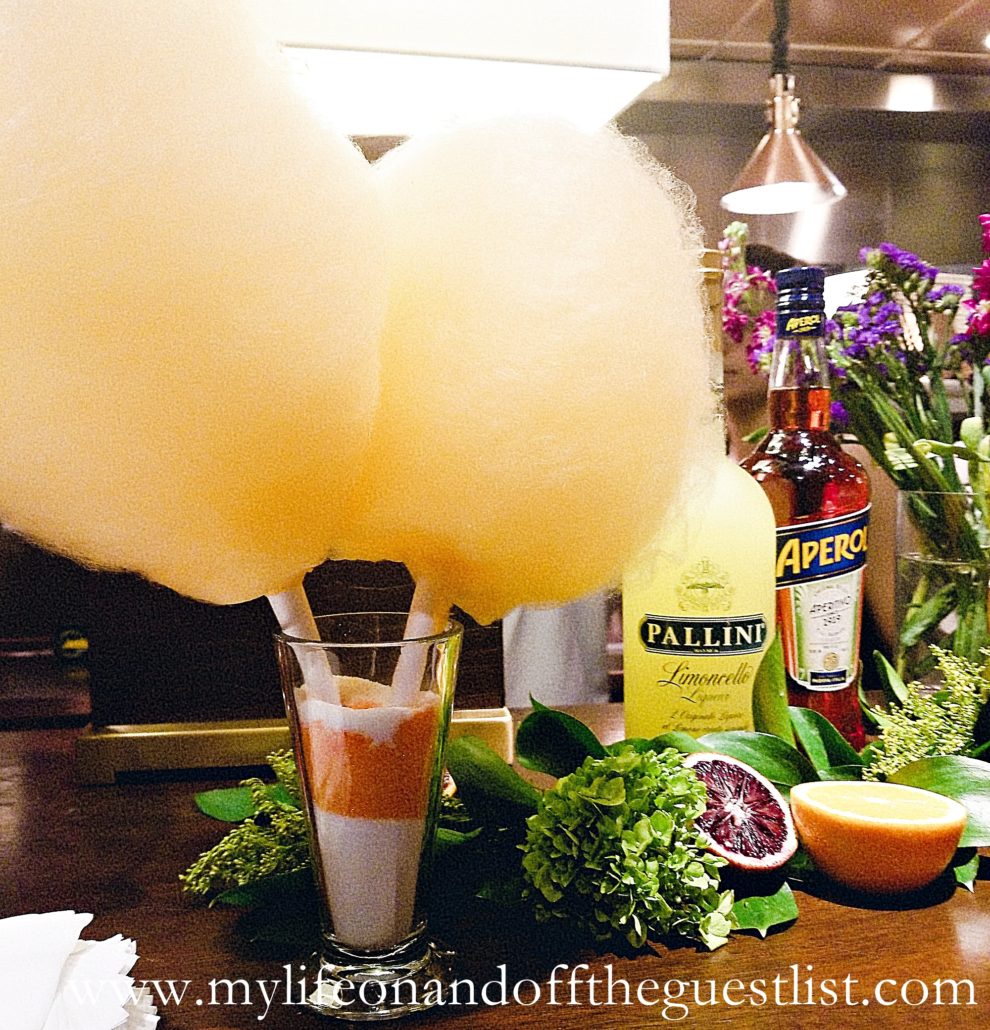 The full happy hour menu, with prices, includes the following:
$7 Aperol Spritz
$7 Limoncello Spritz
$6 Select Red and White Wines
$6 Prosecco
$6 Seasonal Beer
Complimentary Bar Bites
If you are looking for refuge from your Monday blues, Aperitif Mondays at Davio's Manhattan is the place to be.  After one visit, Mondays will no longer be your least favorite day of the week. Davio's Manhattan is located at 447 Lexington Avenue. Happy Spritzing!