National Vodka Day isn't until October but thankfully we don't have to wait until then to enjoy the latest flavor launches from Effen Vodka. Just in time for and perfect for summer, are Effen Rosé and Effen Yuzu Citrus flavors. The two new super-premium vodka flavors join the already exciting range of flavors. These flavors include Black Cherry, Raspberry, Cucumber, Blood Orange and Green Apple. Let's get to know the new Effen Rosé and Effen Yuzu Citrus vodka flavors.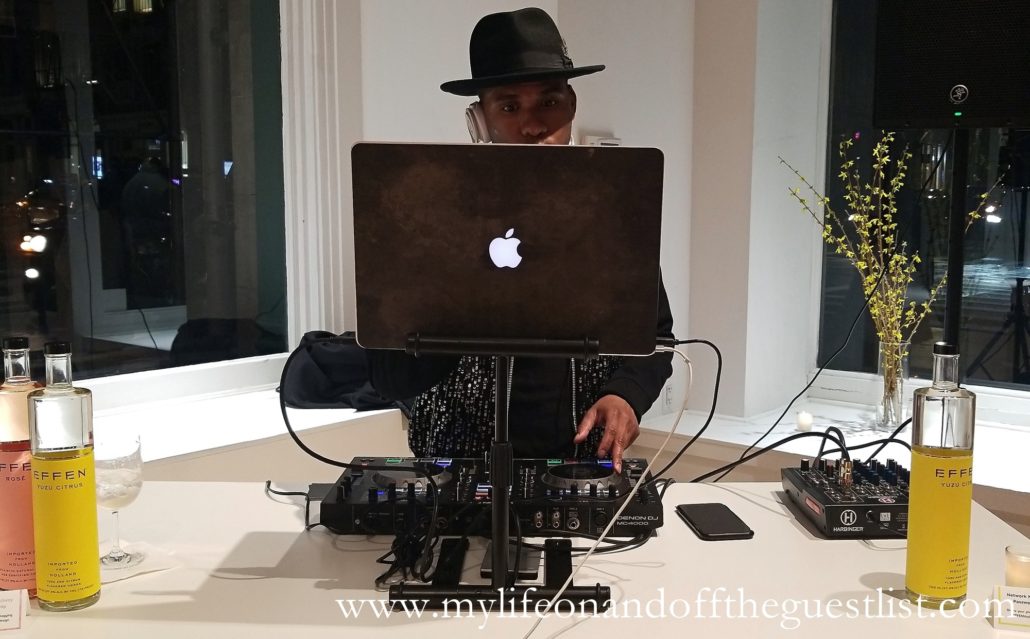 Made from premium French wheat, Effen Vodka uses a continuous distillation process, along with all-natural ingredients to create a smooth taste on the palate. This results in a flavored vodka that is smooth yet crisp with flavors that are unsullied by an aftertaste. We had the pleasure of enjoying several cocktails made with the new Effen Rosé and Effen Yuzu Citrus vodkas. Great music kept us company as we enjoyed a very informative flight bar led by Bartender, Amy Probasco. We enjoyed the new flavors neat and paired with a variety of ingredients. We recommend trying different fruits and herbs to enhance the natural flavors of each new flavor.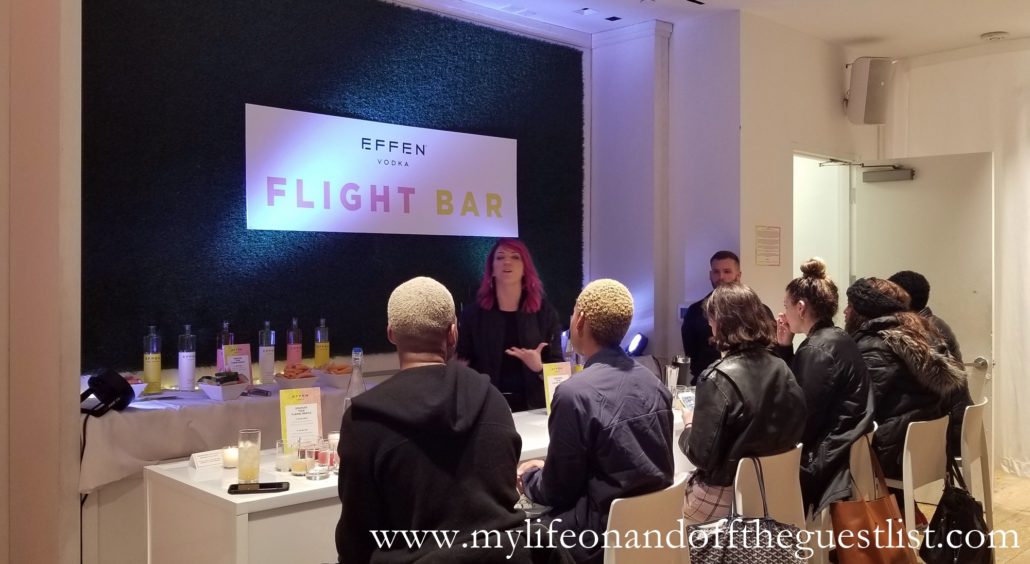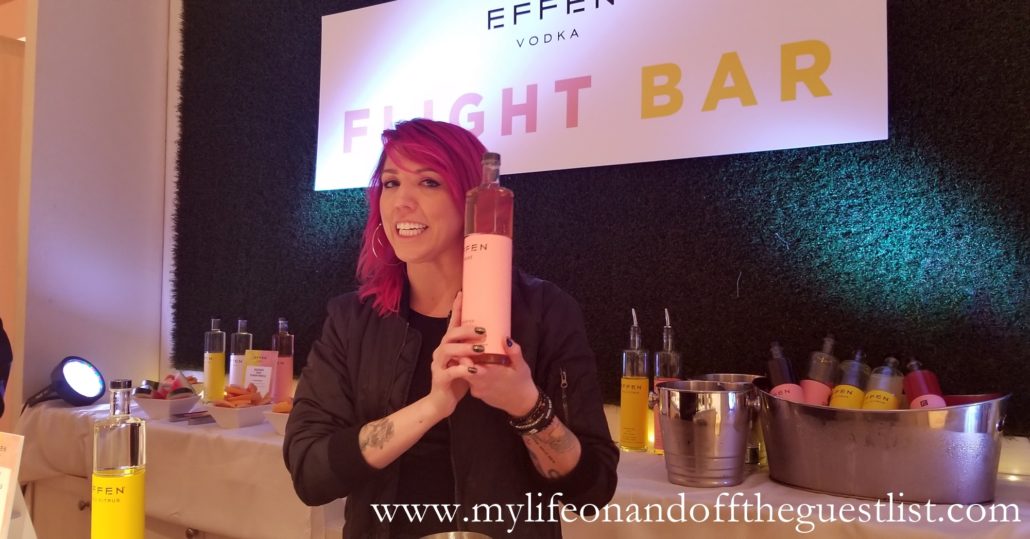 The night ended too quickly but we each took home a keepsake cocktail shaker designed by Street Artist, AJ Lavilla.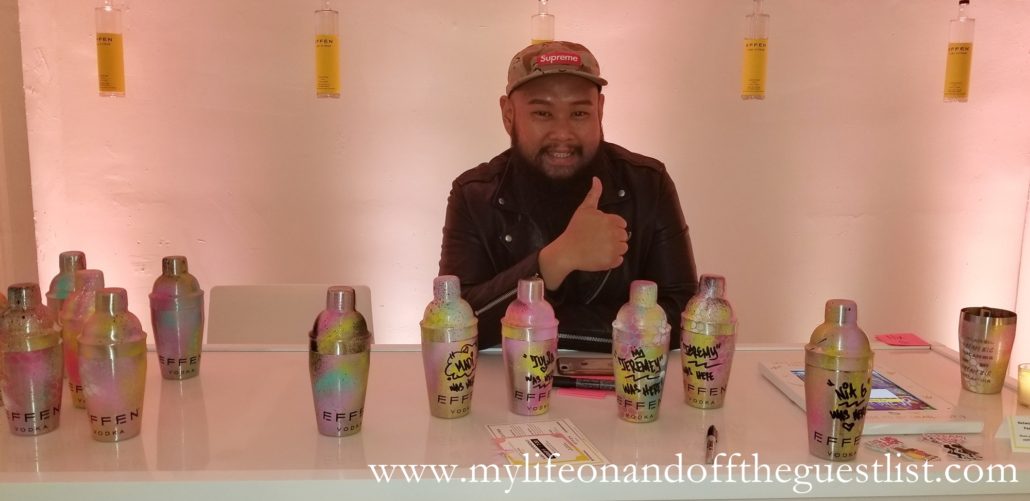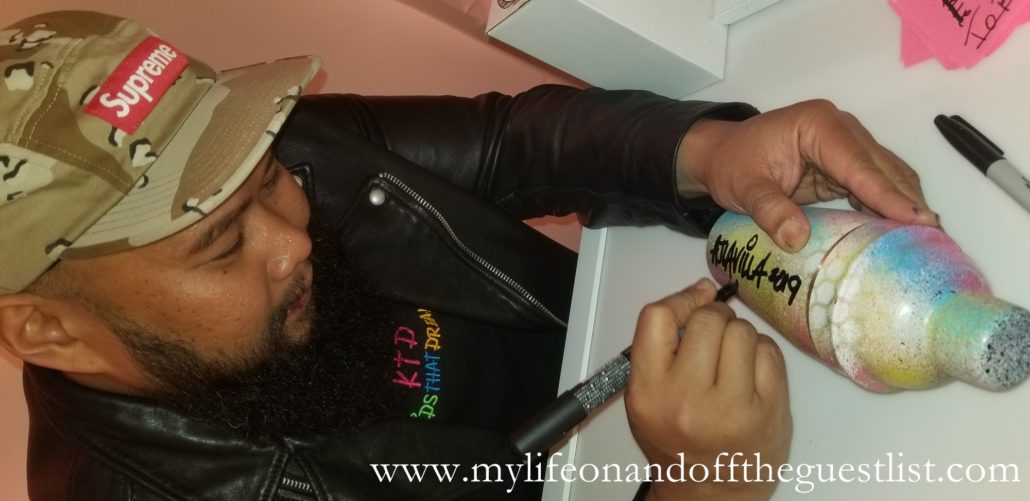 The Effen Rosé Vodka combines the bright, smooth flavors of a classic Rosé with an accent of vanilla and honey to round out its flavor. The liquid itself is a beautiful pink-hue and adds no additional sugar. The two featured Effen Rosé cocktails included the Raspberry Rosé Spritz, a great summer drink; and the Rosé & Soda, perfect for those who want a low-calorie and low sugar cocktail.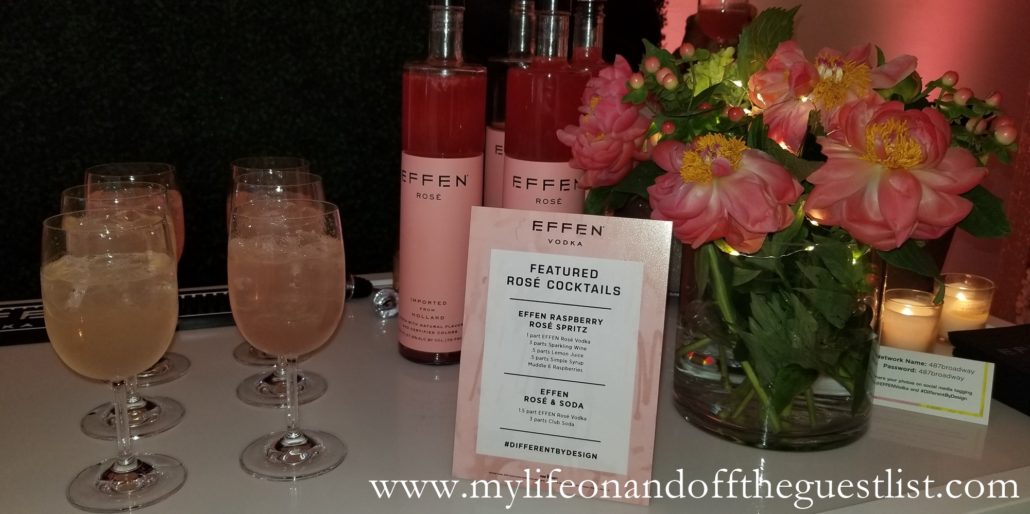 The one of a kind Effen Yuzu Citrus Vodka uses Yuzu citrus fruit; it's known for its use and origin from Japan and East Asia. This Asian citrus fruit is exploding with popularity across the US, and already can be found in many products. The taste is a complex blend of citrus, grapefruit, and herb to truly embody the subtle beauty of the Yuzu fruit and flavor. This is the first Yuzu Vodka we've experienced and we are in love. We loved the light and refreshing citrus taste.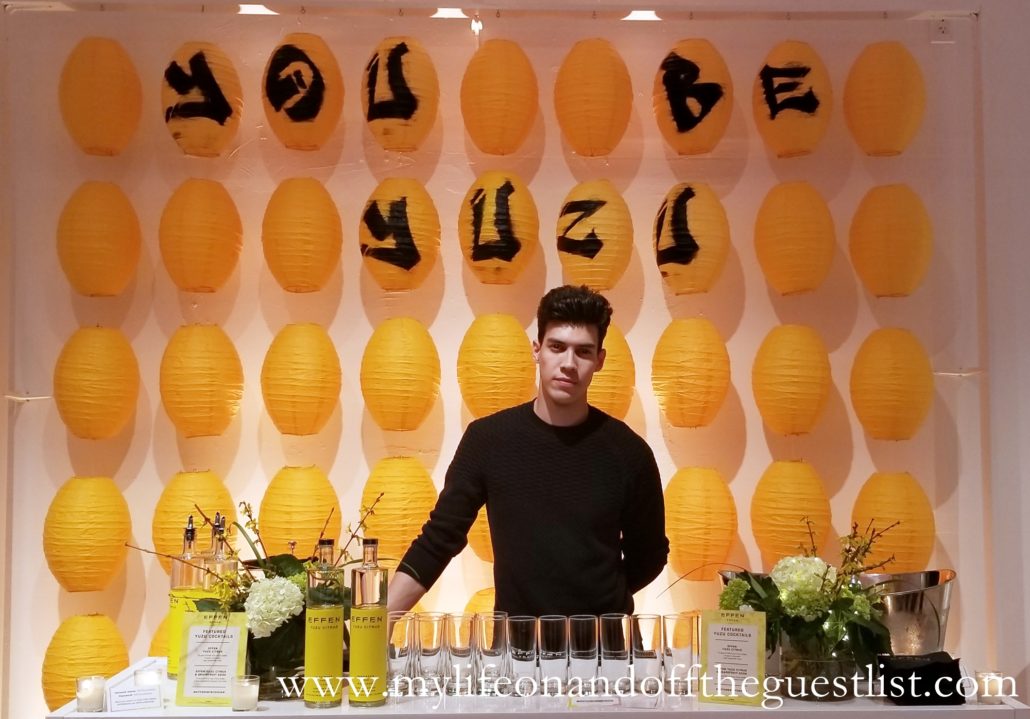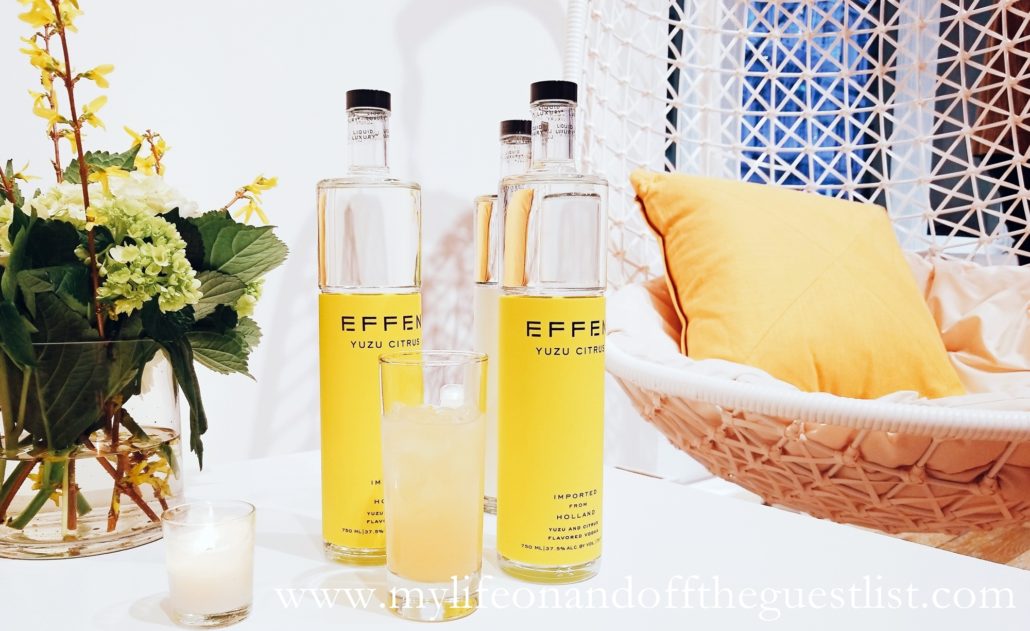 Thanks to the Effen Yuzu Citrus cocktail, we've found out new "adult lemonade" and the Yuzu Citrus & Grapefruit Soda is another low-calorie and low sugar winner. No matter which flavor you enjoy, we promise the Effen Rosé and Effen Yuzu Citrus vodkas will be a hit.