We know what you're thinking when it comes to Cinco de Mayo, it should start and end with tequila. But you'd be surprised to see how gin, especially a very well-made gin, can be a delightful tequila substitute. When we first heard about Jaisalmer Indian Craft Gin, we were immediately intrigued. Like a traditional gin, Jaisalmer's base is Juniper Berries, but it's the Indian herbs that really make it special. The traditional pine notes are awakened with the likes of Darjeeling Tea, Lemongrass, Vetiver, Indian Coriander, and Licorice, to make a few.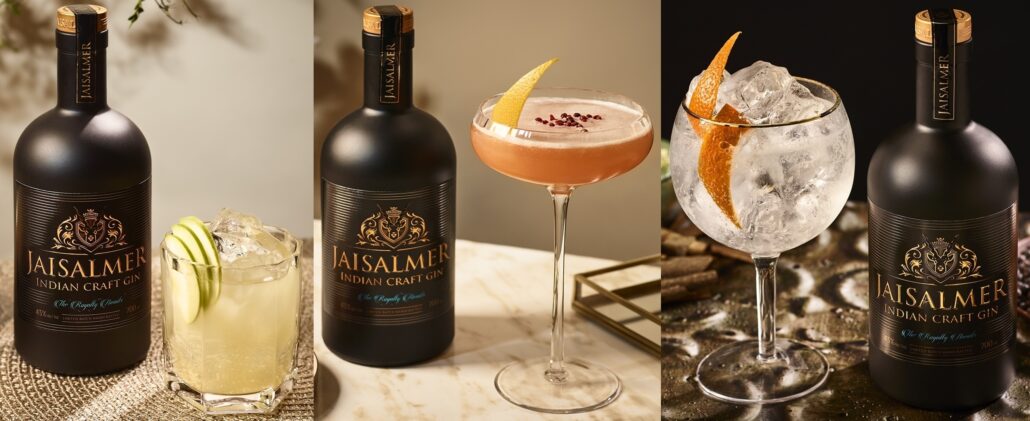 The result is a refreshing and spicy twist that includes the combination of peppery, spicy, citrus, and anise notes. Because tequila and gin are plant-based spirits, they both add grassy or leafy flavors to cocktails. Both are also excellent bases for cocktails made with citrus, mint, and ginger flavors; they just add different flavor personalities to the cocktails. In honor of Cinco de Mayo, we welcome three Jaisalmer Indian Craft Gin cocktails for those who may want a change from the traditional tequila drink recipes.
The Golden Fort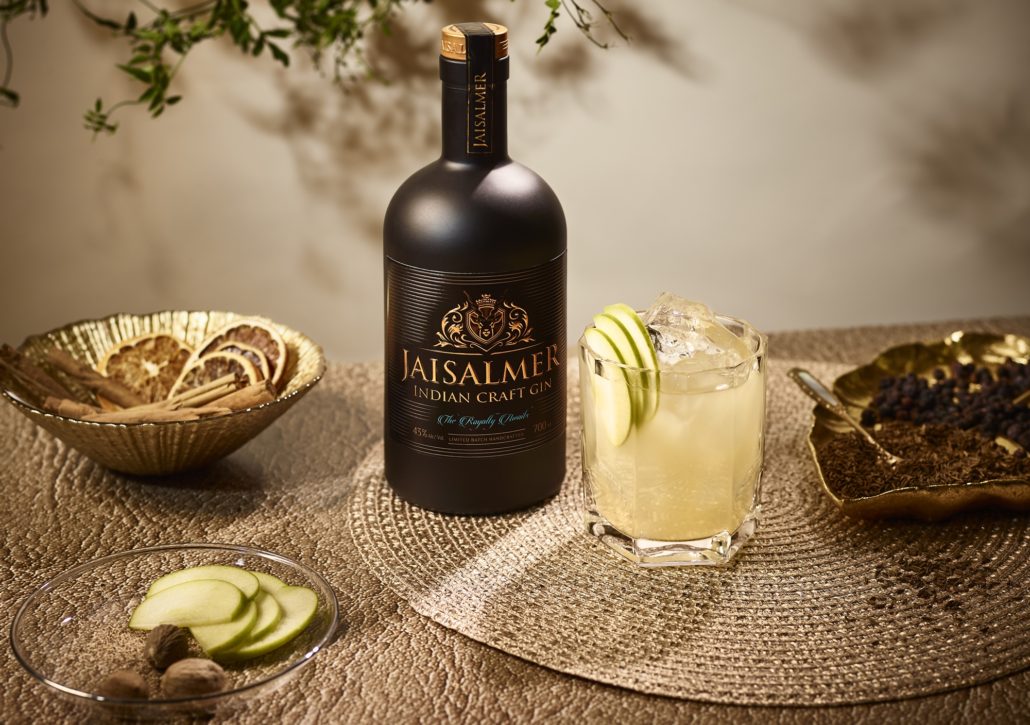 50ml Jaisalmer Gin
15ml Lime Juice
10ml Cinnamon Syrup
50ml Cloudy Apple Juice
Sliced Green Apple Nutmeg (optional) Ice
Pour Jaisalmer Gin over cubed ice, add fresh lime juice, cinnamon syrup, and cloudy apple juice. Garnish with an apple fan of 3 slices and add grated nutmeg on top (optional).
The Jaisalmer Peppertini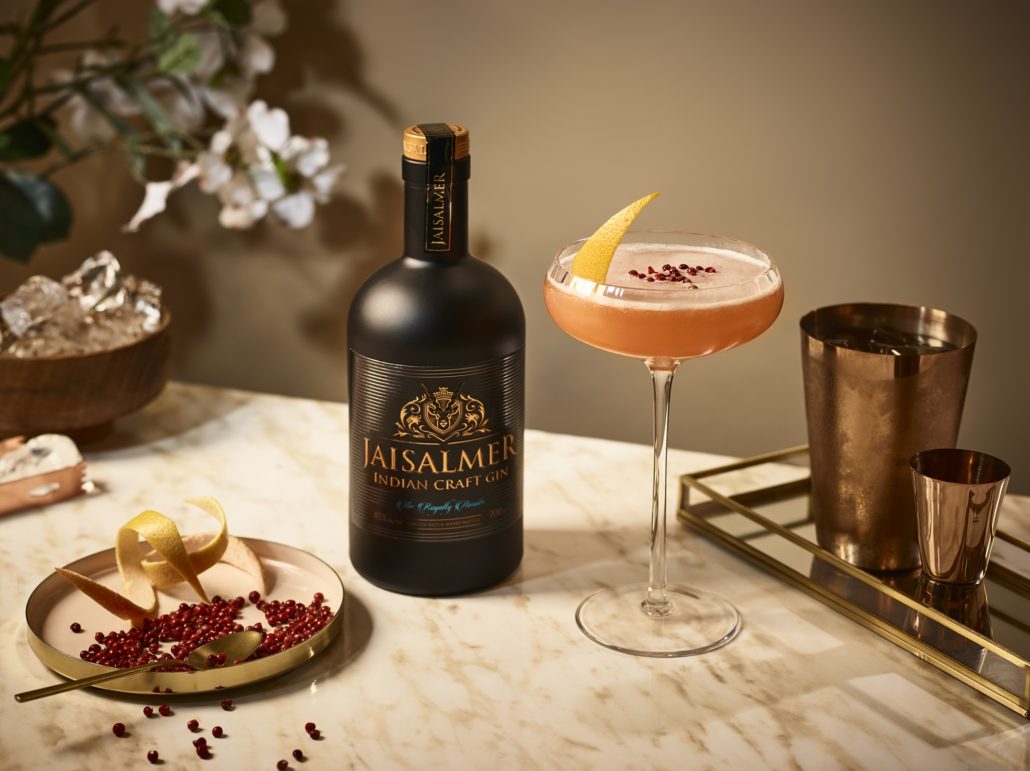 50ml Jaisalmer Gin
20ml Pink Peppercorn Syrup
20ml Fresh Lemon Juice
40ml Pink Grapefruit Juice
Pour Jaisalmer Gin, Peppercorn Syrup, fresh lemon juice, and pink grapefruit juice into a shaker, shake and double strain into a pre-chilled coupe glass. (To make peppercorn simple syrup: add crushed pink peppercorns to a simple Monin sugar syrup to infuse.)
The Jaisalmer Indian Gin & Tonic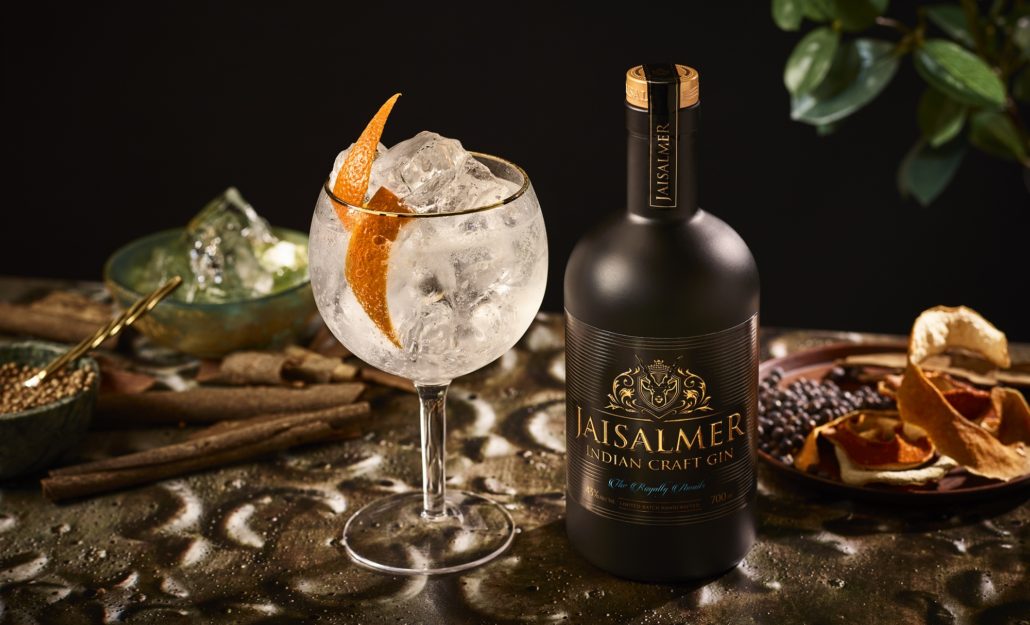 50ml Jaisalmer Gin
125ml Fever-Tree Indian Tonic Water
Orange peel
Ice
Fill a Copa glass with ice. Add Jaisalmer Gin and top up with Fever Tree Indian Tonic Water. Add an orange peel twist.
Are you ready for a gin that bears slightly off the traditional course? Are you ready to experience Jaisalmer Indian Craft Gin?