Although it may not feel like it, we are fully in the season of spring. Many cultures celebrate the season of renewal and growth in different ways. One of our favorites is the Japanese Hanami Festival, celebrating the Japanese Cherry Blossoms. In honor of Japan's famed Hanami Festival, Bokksu, makers of the artisanal Japanese snack box, presented the Bokksu Hanami Festival Box. Hanami means "flower viewing" in Japanese; loved ones get together to enjoy a delicious feast under fully blossomed cherry blossom trees in parks throughout the country. The Bokksu Hanami Festival Box celebrates the decadent snacks enjoyed during the feast.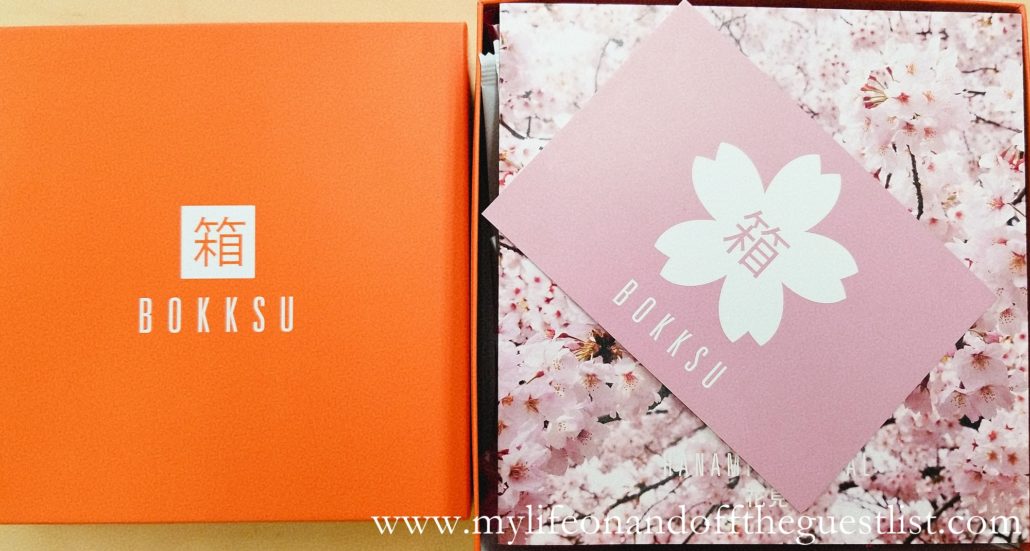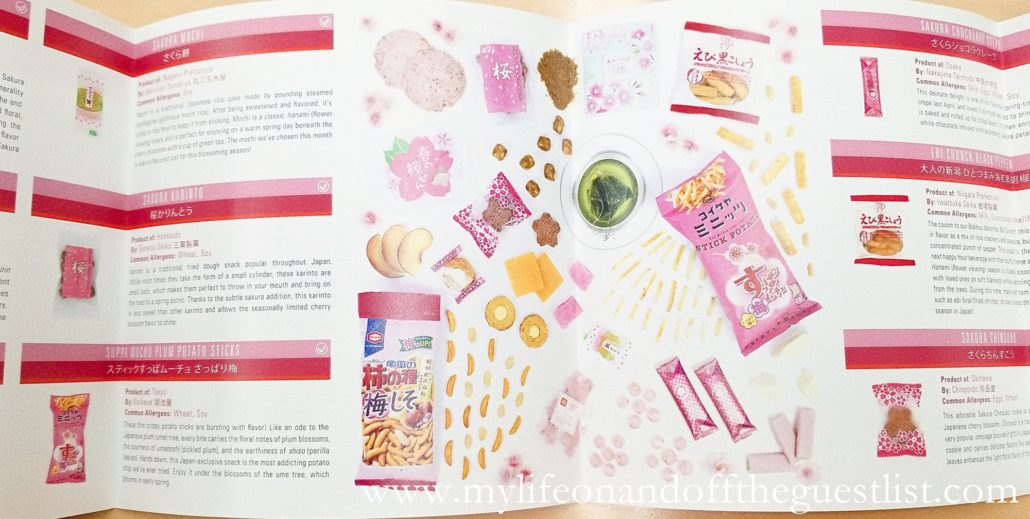 As April's coveted snack box, the Bokksu Hanami Festival Box wonderfully honors the April Japanese festival. Bokksu curated this snack box to help you transport you to hanami season in Japan! Potato chip lovers won't be able to stop eating the potato sticks. Fans of all things savory will love the snacks like the Ebi Crunch Black Pepper. Love sweets? The Handmade Sakura Candy is a must.  Check out all of the Bokksu Hanami Festival Box snacks below: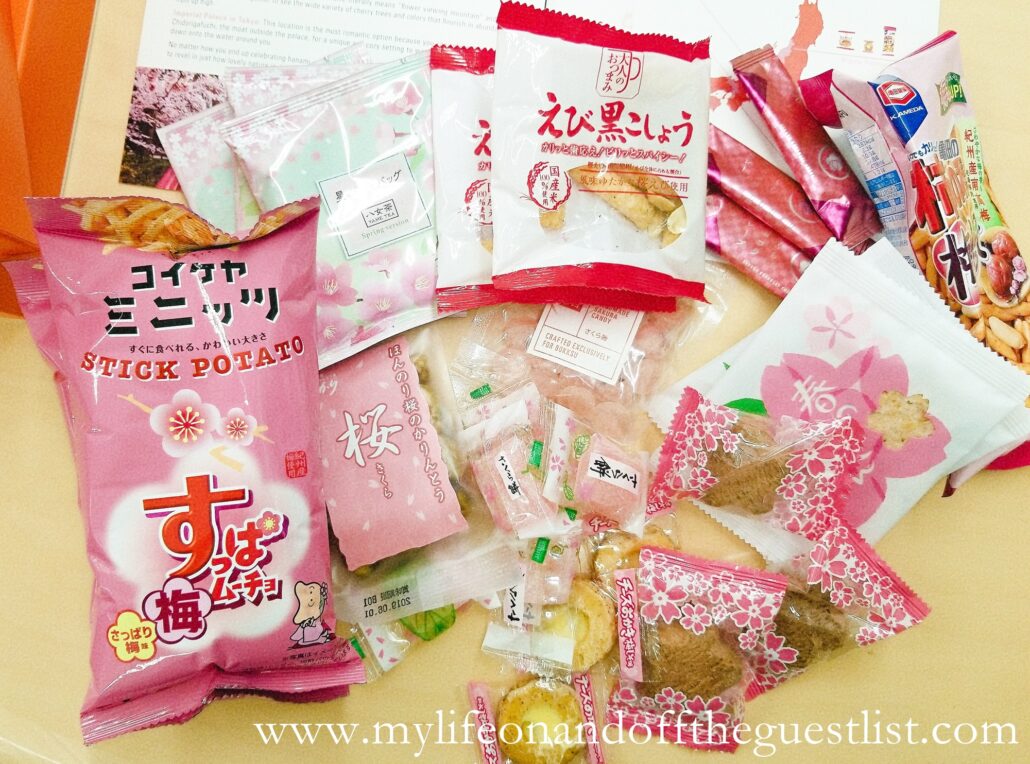 Spring Sakura Senbei – This thin cracker has a lot of flavor going on: preserved sakura blossoms, mirin (sweet sake), and squid to name a few. In fact, squid is the main ingredient of this senbei! Squid is a popular food in Japan during the spring and goes surprisingly well with the salty yet floral tang of the pickled sakura flowers. This uniquely Japanese flavor combination is captivating, so don't let the squid scare you off!
Handmade Sakura Candy – Since its sakura season, Bokksu brings you this Handmade Sakura Candy made exclusively for them! Sakura in Japan symbolizes ephemerality and the fleeting quality of life. Like the sakura that fades away at the end of the season, this candy dissolves lightly on the palette. Sweet and floral, cherry blossoms are harvested and prepared by pickling and drying the flowers in salt. This traditional method preserves the vibrant color and flavor of Sakura, which makes it perfect for candy. This is also why this Handmade Sakura Candy contains real bits of preserved sakura!
Cheese Okaki Plum Flavor – This okaki (a type of cracker) with a cheesy center from popular maker Bourbon is a long-time favorite in Japan. It hasn't stopped selling since the original flavor came out in 1984! This special plum flavor is seasonally exclusive for the spring hanami season. The cracker itself features umeboshi (pickled plum), a popular tsukemono (pickled food) in Japan known for being very tart and salty. It'snot uncommon to find umeboshi gently placed on top of a bed of rice or in the center of onigiri (rice balls) in a hanami picnic bento. This snack is great with a cup of green tea.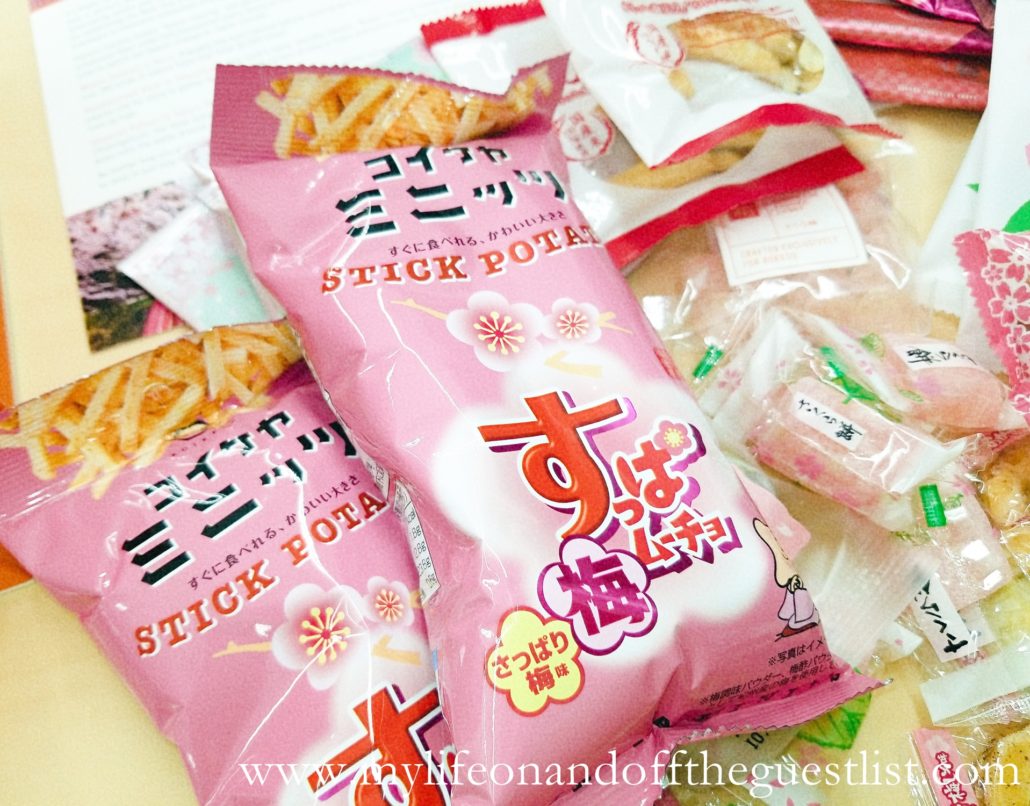 Sakura Chocolate Crepe – This delicate delight is one of our favorite spring-time treats. We first tried this crepe last April, and loved it so much we had to bring it back! A wafer-thin crepe is baked and rolled up for crisp layers. It's then enrobed in a decadent coating of white-chocolate infused with powdered sakura petals for a richer flavor and color.
Sakura Chinsuko Cookie – This adorable Sakura Chinsuko cookie is shaped, flavored, and colored like a Japanese cherry blossom. Chinsuko is a traditional cookie from Okinawa and is a very popular omiyage (souvenir gift) in Japan. It's similar in texture to a shortbread cookie and carries delicate flavors like sakura well. The addition of real sakura leaves enhances the light floral flavor of this pink cookie.
Ebi Crunch: Black Pepper Flavor – The cousin to Bokksu's favorite, Ebi Crunch, this Ebi Crunch Black Pepper is equal in flavor as a mix of rice crackers and peanuts. It packs even more heat than the original, with its concentrated punch of pepper. It is the perfect accompaniment to your next happy hour beverage with its puffy frame and a generous helping of seasoning.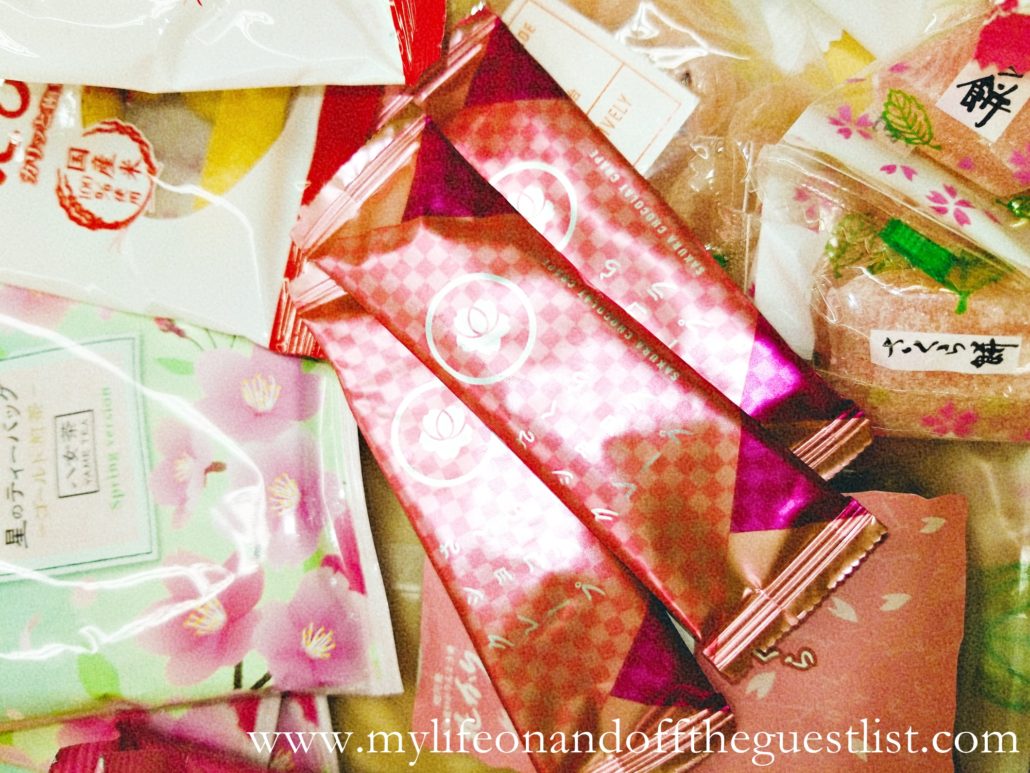 Kakinotane Plum Shiso – Kakinotane is a classic Japanese snack mix of crescent-shaped senbei and peanuts. This mix packs a powerful punch of traditional Japanese plum and shiso (perilla leaf). Sharp and a little spicy, it blends pickled plum, shiso, and paprika. The buttery peanuts perfectly balance the mix of dominant flavors. Kakinotane is a kind of otsumami, and as such is typically enjoyed with beer. We're sure you'll be amazed by its incredible flavor.
Suppa Mucho Plum Potato Sticks – These thin, crispy potato sticks are bursting with flavor. Like an ode to the Japanese plum tree, every bite carries the floral notes of plum blossoms, the sourness of umeboshi, and the earthiness of shiso (perilla leaves). This Japan-exclusive snack is the most addicting potato chip we've had.
Spring Gold Green Tea – Celebrate the spring with this beautiful tea package designed exclusively for Bokksu and enjoy classic sencha tea to warm you from the inside out! Sencha is a traditional steamed Japanese green tea and considered the most popular tea in Japan. This particular tea is exceptionally strong in flavor and is the perfect addition to any spring picnic party under cherry blossom trees!
What are your thoughts on the snacks in the Bokksu Hanami Festival Box?