While you might not think about it all that often, your daily beauty routine can have a surprisingly large impact on the environment. Between plastic packaging, artificial ingredients, and wasteful practices, your normal beauty routine might be harming the environment more than you realize. Here are a few tips and tricks you can use to shrink your carbon footprint while still looking and feeling great. Ready to go green with your beauty routine?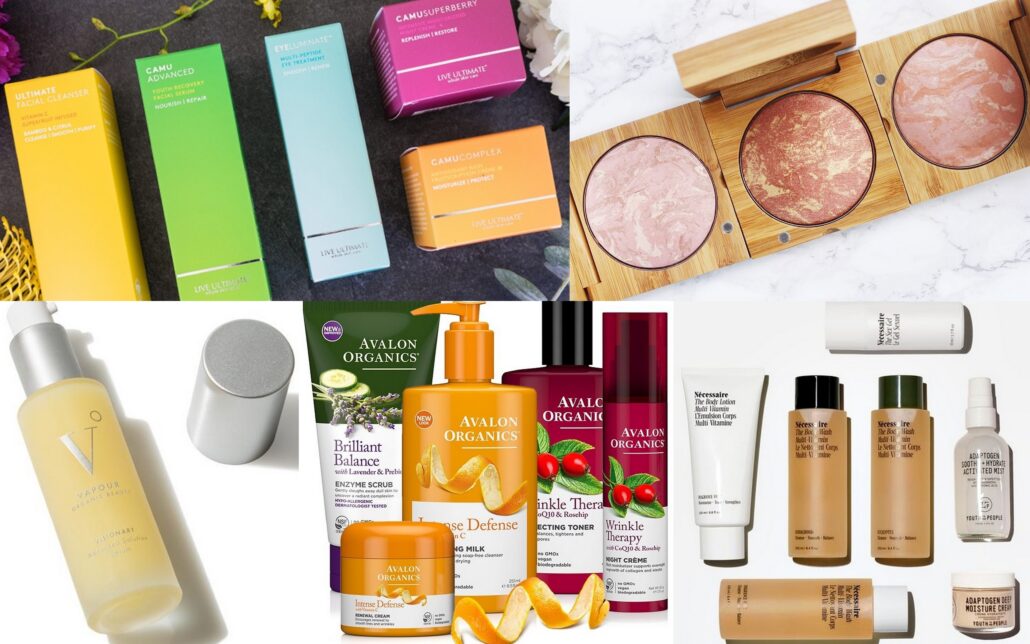 Be Mindful Of Packaging
Most commercially produced and sold beauty products come in plastic packaging since this allows companies to cut down on costs of production. However, all that plastic has to go somewhere, and while most of it can be recycled, less than 22% of household trash is recycled in the U.S. When shopping for your makeup, skin care products, and more, look for products with reusable packaging. With a bit of effort, it's even possible to go zero-waste with your routine. The beauty industry tends to be responsible for using up billions of plastic bottles every year. However, it's possible to go green if you are a little careful about choosing products with sustainable cosmetic packaging. You might want to look at the packaging material used for the beauty product, say, products that have screen printing with glass bottles in place of plastic labeling and boxing, for instance.
Look At Ingredients Lists
Do you actually know what's in that moisturizer you're using? Many beauty products will use artificial ingredients, and some products might contain components that can irritate sensitive skin. Whenever possible, look for organic beauty products to integrate into your routine. The USDA has established an organic certification program that requires all organic foods to meet strict government standards. These standards regulate how such foods are grown, handled, and processed.
Go Cruelty-Free
Almost all companies will test their beauty products before releasing them, however, some choose to test on animals rather than humans. Animal testing is often cruel and inhumane, despite being a common industry practice. To reduce your contributions to animal testing, look for products that are labeled as cruelty-free. This means they avoid animal testing so you can feel good about your purchases.
Pay Attention To Sources
Your products might have organic ingredients and not test on animals, but how far did it have to travel to get to you? Many ingredients are sourced from longer distances before being processed, and then your products need to be shipped to a store before you buy them. All that shipping can add up to a larger carbon footprint than you might expect for a single beauty product. When possible, shop local, and always pay attention to where your makeup's ingredients are being sourced from.
Do It Yourself
Want to go green with your beauty routine, but worried about how much it might cost you? Try making your own products instead. It's estimated that by 2024, the global skin care market will reach $180 billion. Instead of spending your hard-earned money on beauty products with harmful environmental consequences, try making your own at home. That way you'll be able to control exactly what goes into the products you're using and how much waste is produced in the process.
Most people don't consider the environmental impact of their regular beauty routine, but your trusted products might have a larger carbon footprint than you expect. Use these tips to keep your routine eco-friendly so you can feel great about the steps you take to look great.