If you haven't been lucky enough to enjoy an authentic Mexcian breakfast, we have the next best thing – Rosa Mexicano's new bottomless brunch menu. The famed restaurant's new bottomless brunch begins Saturday, May 18th; and we don't think the great weather we're going to have tomorrow and the rest of the week is not a coincidence. We think Mother Nature is also excited about this amazing and flavorful brunch. We've enjoyed quite a few brunches and while several have been good, most focus on the drinks, rather than the food. The result is usually good cocktails and "okay" food. With Rosa Mexicano's new bottomless brunch, the food is amazingly delicious and the cocktails are equally divine. We sat down to experience the flavorful feast and we can tell you, every bite and sip is sensational. Let's begin with the bottomless options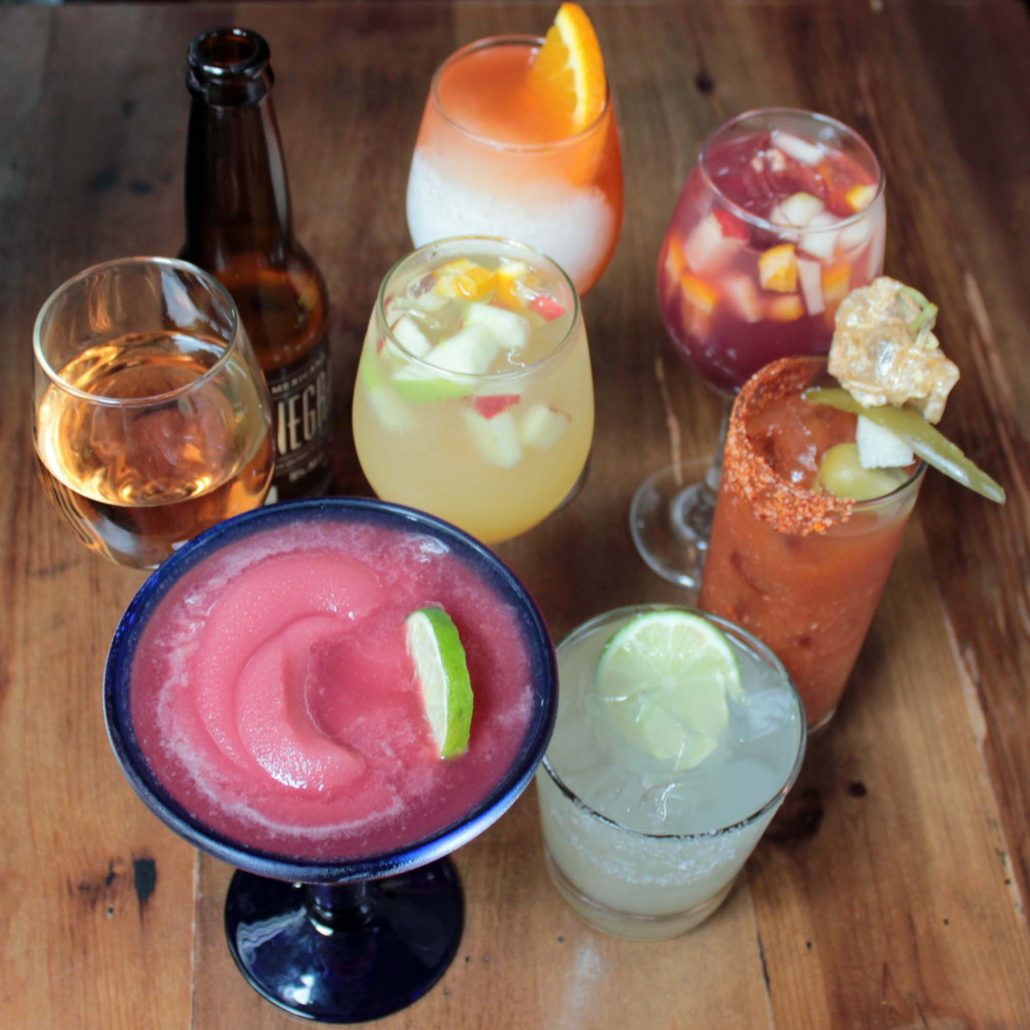 Rosa Mexicano's New Bottomless Brunch offers unlimited servings of six cocktails, red or white sangria, beer, and wine. As much as you can enjoy in an hour and a half. These are so delicious, it won't be surprised by how fast some of these go down.
MORNING GLORY – A frozen Mexican twist on an Aperol spritz
LA TRADICIONAL MARGARITA – Frozen or rocks, Blanco tequila, lime, organic agave
FROZEN POMEGRANATE MARGARITA -Blanco tequila, triple sec, pomegranate, lime
FROZEN LIME – Lime, Blanco tequila, triple sec, organic agave, flor de sal rim
BLOODY MARY OR MARIA – Choice of vodka or tequila, tomato juice, horseradish, Cholula, pickled jalapeño, jicama, chicharrón
MANGO MIMOSA – Cava, mango and fresh squeezed orange juice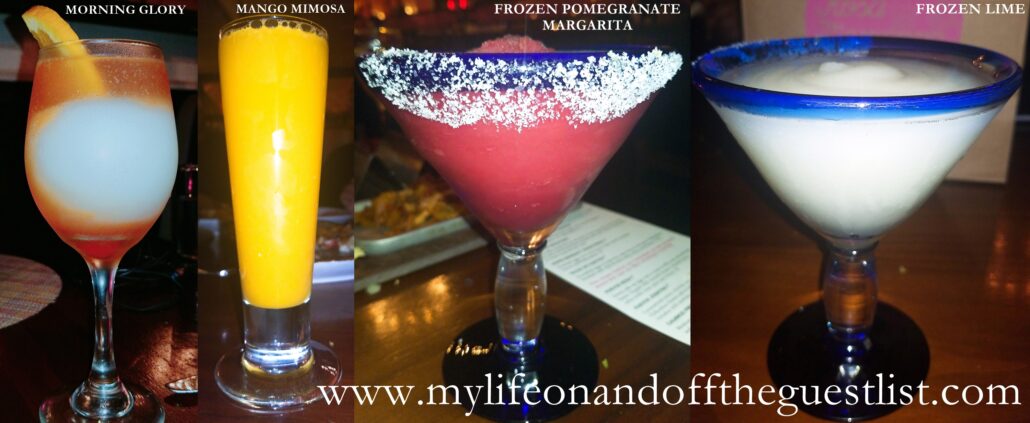 We started with the Morning Glory, a superb creation that combines an Aperol Spritz with a margarita. Even if you're not a huge fan of Aperol, you'll love this absolutely amazing frozen delight; not just for its Instagram-worthiness but it's taste. Fair warning, this goes down very quickly. We also predict the massive Frozen Pomegranate Margarita and refreshing Frozen Lime cocktail will also dominate during brunch. For those who want to drink less, the Mango Mimosa is a terrific option.
The Rosa Mexicano's New Bottomless Brunch specials start with Cornbread With Buttered Agave-Lime. It's available to every table and it amazing. Spread the buttered agave-lime over the warm cornbread to fully appreciate the flavors. We cut our cornbread before slattering it with the butter so it would melt beyond the crust – we highly recommend doing this.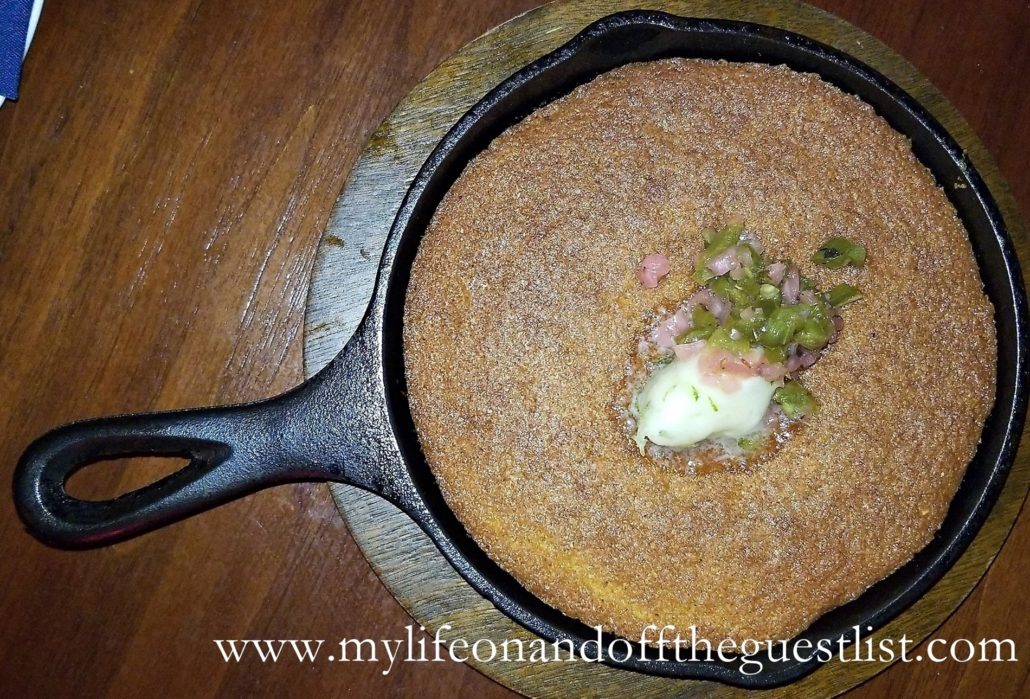 Up next was the Sopa de Frijoles, a hearty Black bean soup with poached eggs and roasted jalapeño with flour tortillas. This vegetarian dish can be made non-vegetarian with the addition of chorizo. It's a mild soup that can be punched up a bit when you break into the roasted jalapeno pepper….so those who love to up from mild flavors.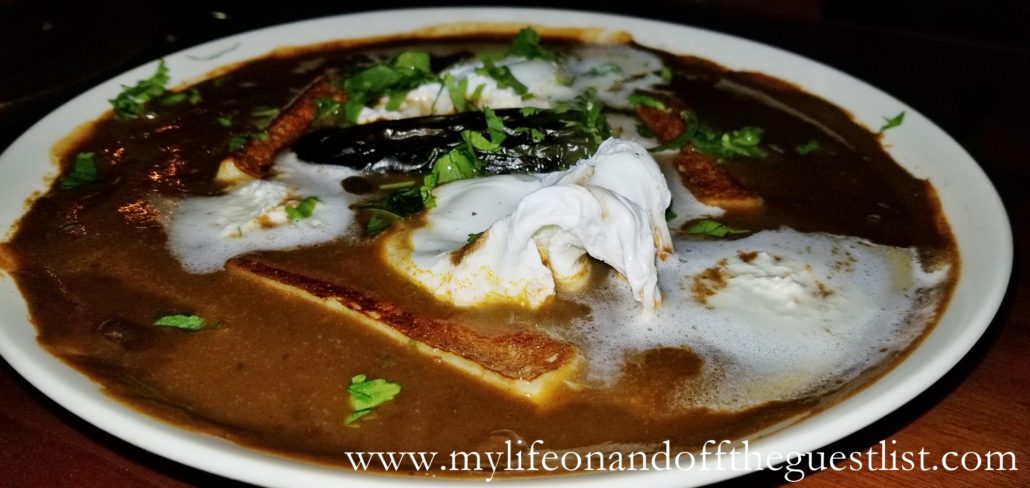 The Huarache Con Carne Asada is definitely not your typical steak and eggs. The gluten-free, Mexico City-style huarache is served with marinated skirt steak, fried egg, queso fresco, salsa Norteña, and guacamole. Your tastebuds won't know what hit them.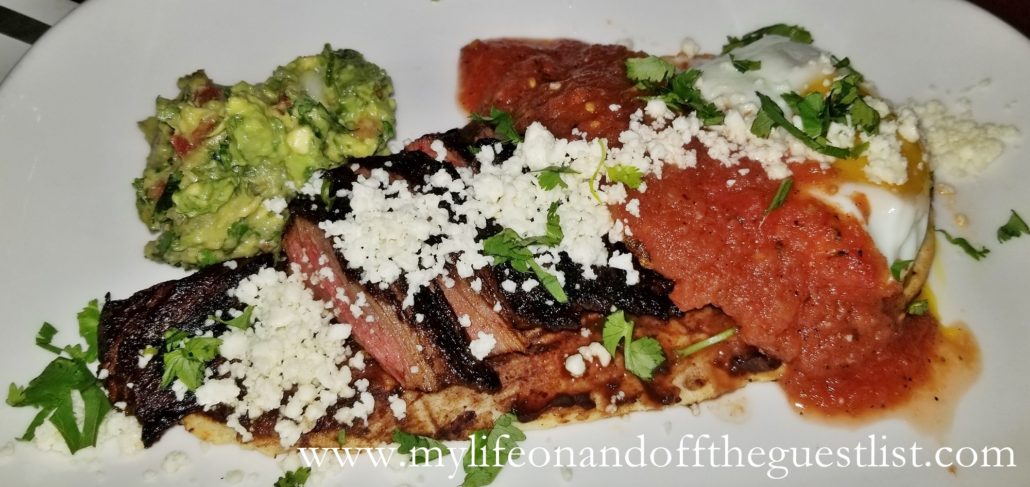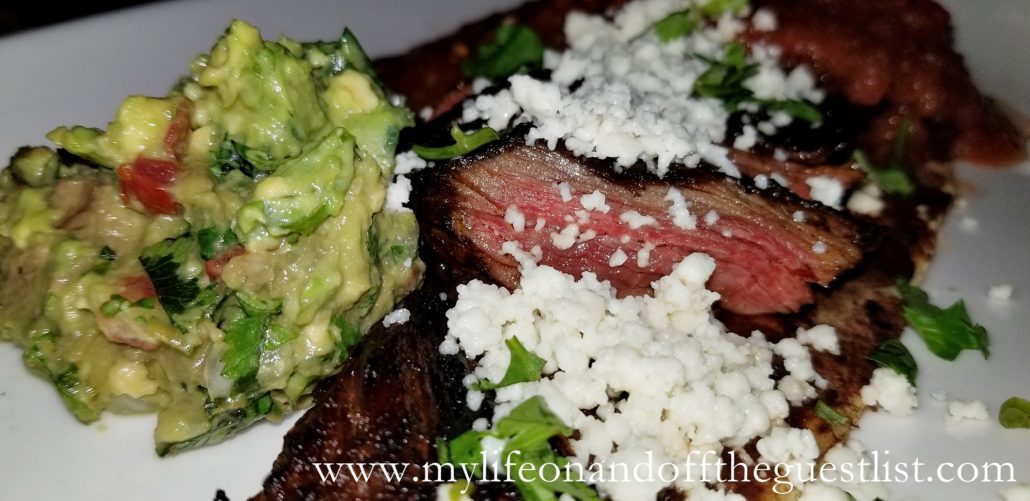 Want an even more international touch to your brunch eats? The gluten-free Sopes Benedict Traditional features poached eggs served over corn masa cakes with Canadian bacon (yes Canadian bacon) and Hollandaise. We love the surprising addition of the sweetness the Canadian bacon adds to this dish, and you will too.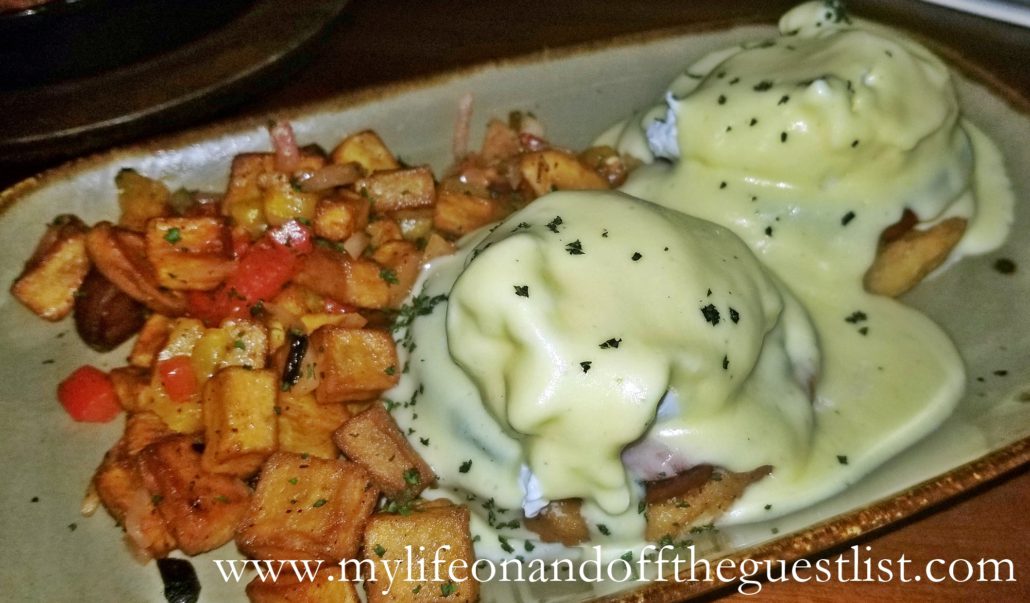 We live for anything with pork belly, so of course, seeing the Torta de Desayuno on Rosa Mexicano's New Bottomless Brunch menu brought us extreme joy. This succulent pork belly sandwich is served with a fried egg, Menonita cheese, avocado, and black beans. You can request it with a side of potatoes or fresh tropical fruit.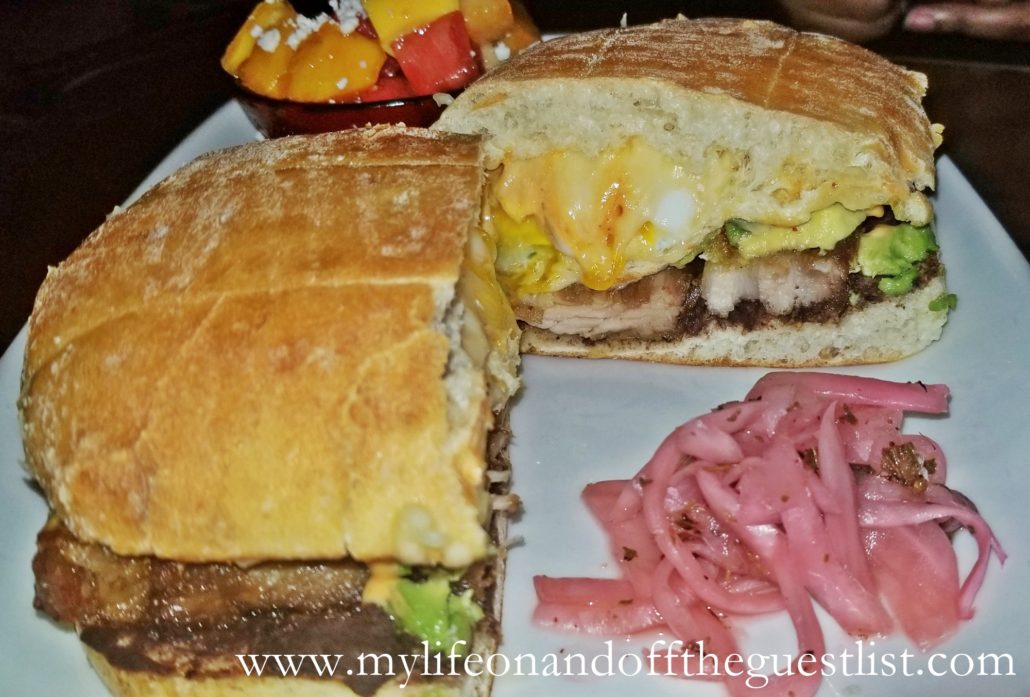 Last but certainly not least of our journey of Rosa Mexicano's New Bottomless Brunch was the Tacos de Huevos. Also gluten-free, this dish features scrambled eggs a la plancha, rajas, bacon and queso Chihuahua. It is finished with chile de árbol salsa, onion and cilantro. We could survive on this all week and be very happy.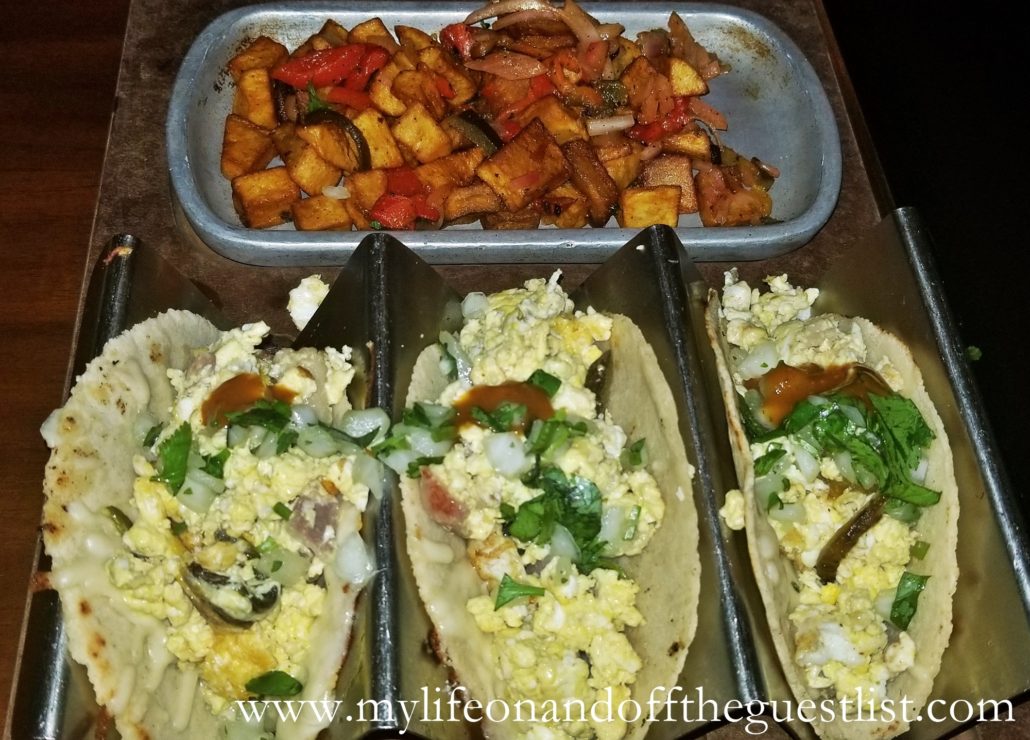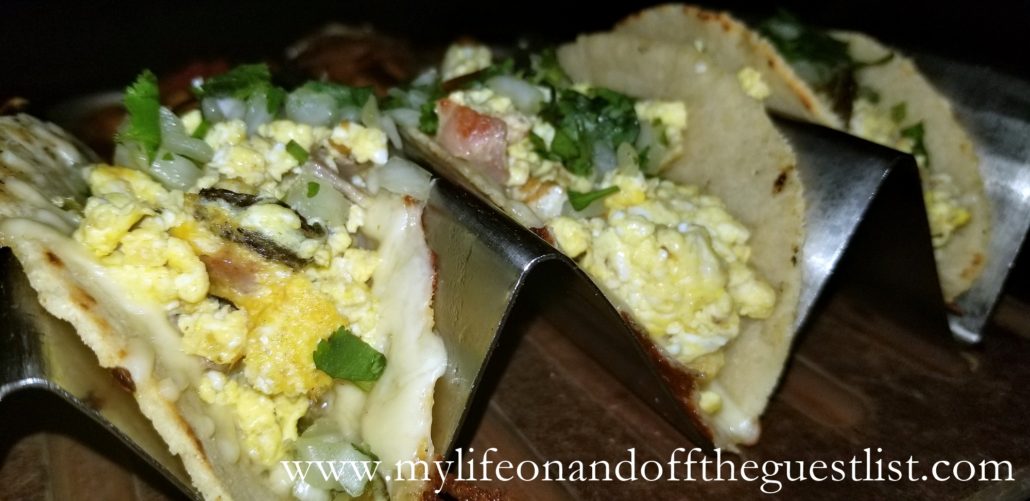 Of course, that's not all that's available on the Rosa Mexicano's New Bottomless Brunch menu. Other dishes include the gluten-free Huevos Josefina (named for its Founder) and Huevos Rosa (not pictured), as well as the vegetarian Churros French Toast.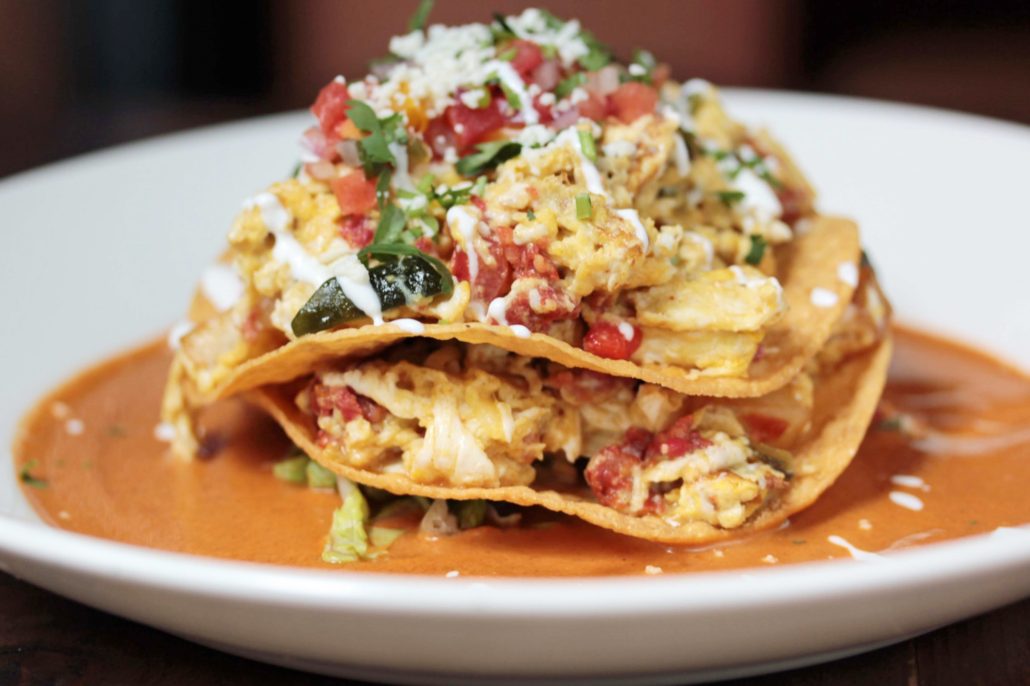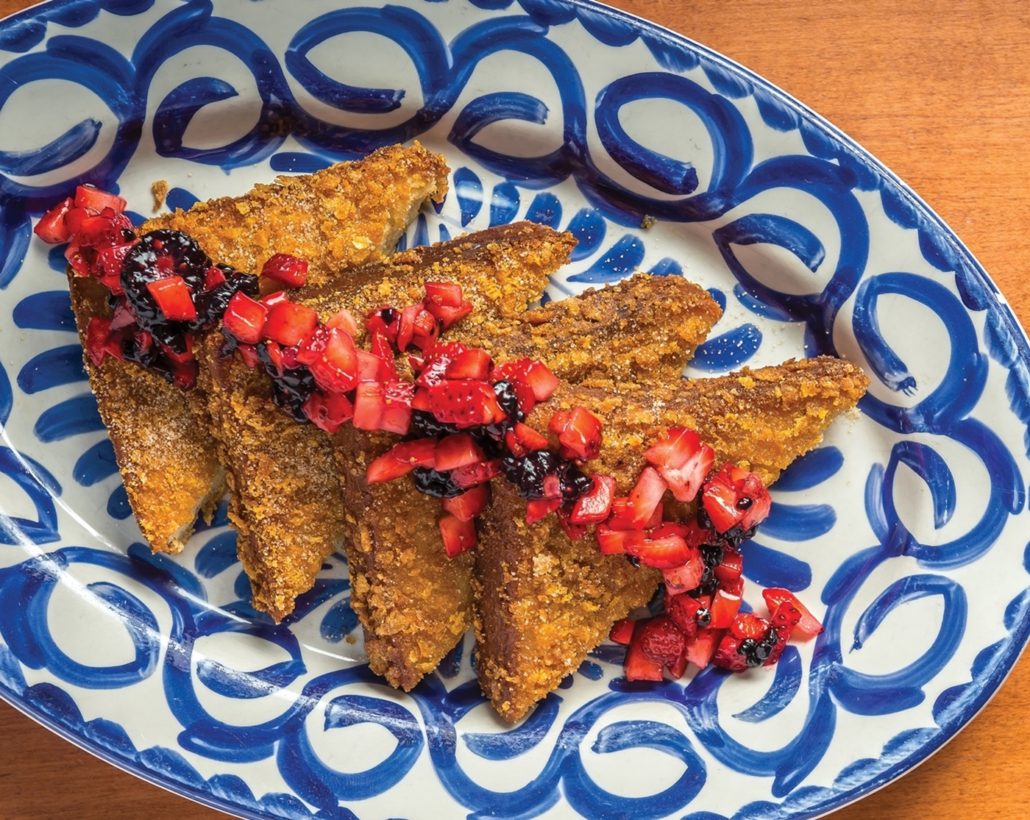 Enjoy Rosa Mexicano's New Bottomless Brunch every Saturday and Sunday from 11:30am – 3pm for $20.00 per person with the purchase of an entree at all Rosa Mexicano locations, except for Boston. Happy brunching!