Nothing says Summer like a perfectly chilled glass of champagne on a hot day. Even better if it's an exquisite Cuvée. We were incredibly excited to join Winemaker Laurent Fédou in welcoming the new Canard-Duchêne Cuvée V Champagne, created in honor of founder Victor Canard.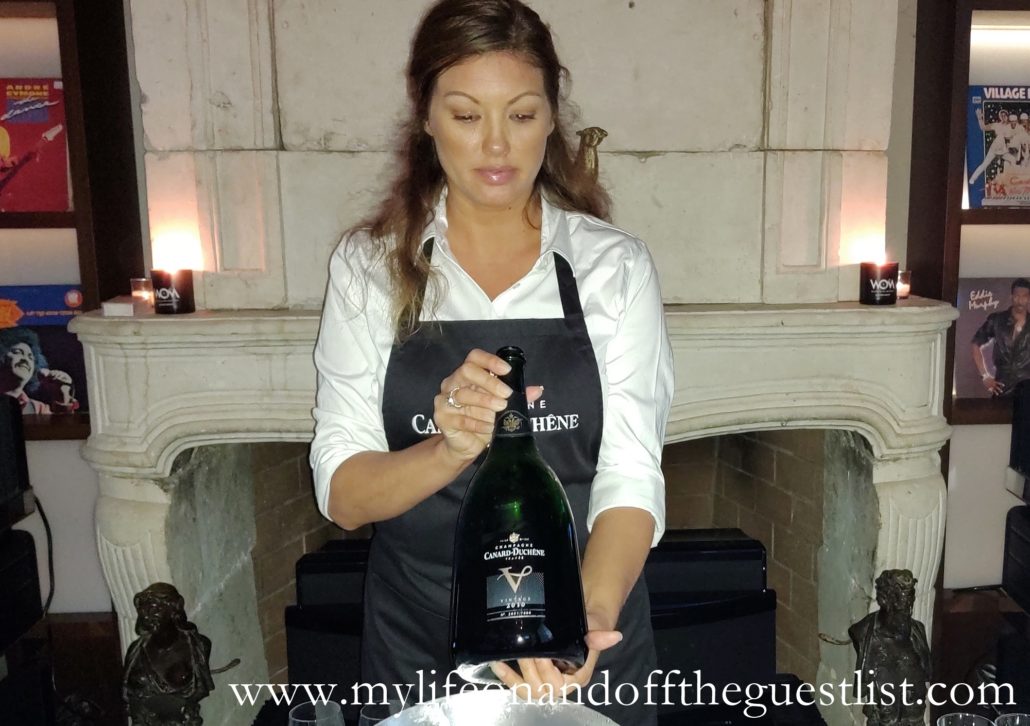 As they say, onwards and upwards; and that's exactly what we did as we enjoyed a "flight" of Canard-Duchêne Cuvée champagnes like no other. Held at the unique and breathtaking location on Lafayette, we enjoyed a glass or more of different Canard-Duchêne champagne on every floor.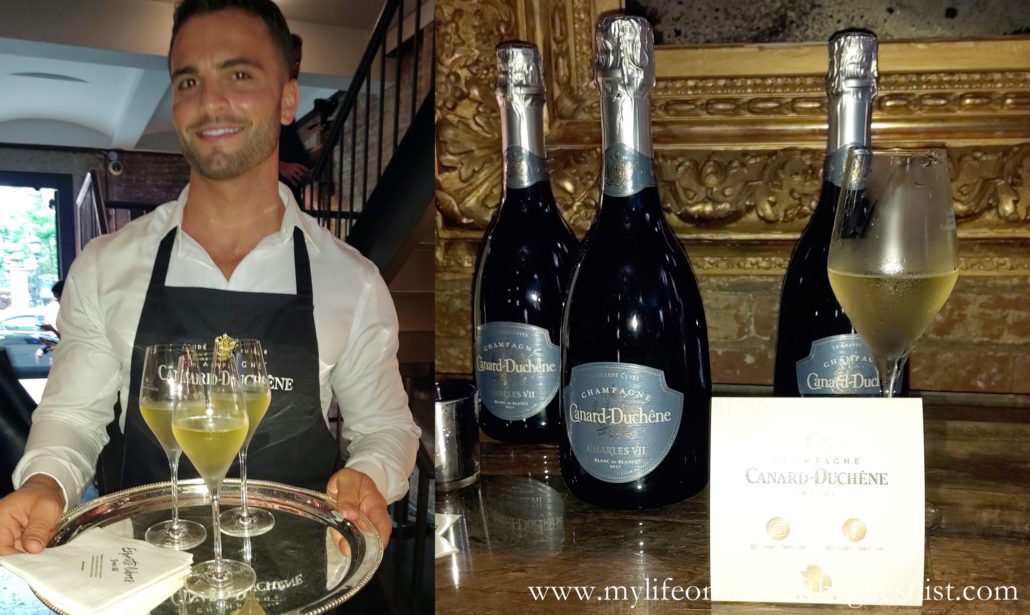 Our journey started with the Charles VII Blanc de Blancs Brut, an aromatic white fruit varietal (pear and lychee) which boasts a soft golden hue and smooth palate.  Next up was the Canard-Duchêne Brut, the original style Cuvée. Much like a Pinot, it boasts an intense nose of fresh fruits.
This golden-hued Cuvée is bursting with delicate bubbles and features buttery brioche and fruit notes. We continued on to the first rose Cuvée of the evening (and our favorite), the delicately sweet Charles VII Smooth Rosé.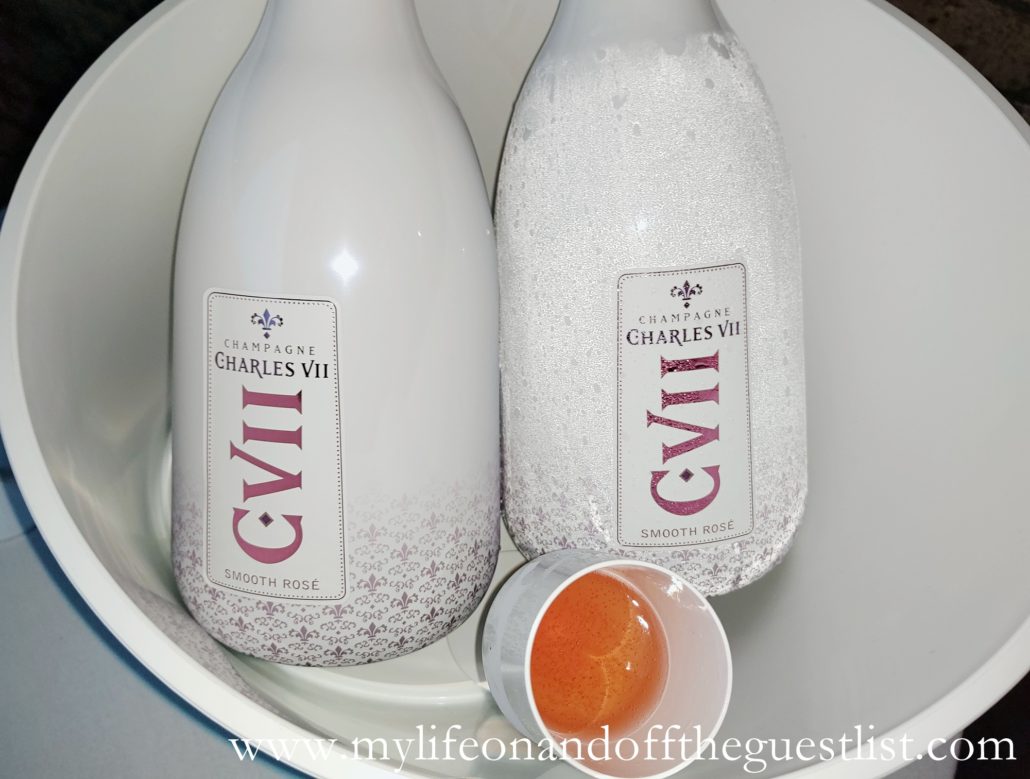 Like perfection in a bottle, this delicate pink-hued rosé Cuvée boasts a fresh and slick palate with a fruity finish. You'll love its sweet flavors of red berries with raspberry notes. Although we could have stayed on this floor for the rest of the evening, we had to experience the star of the event, the new Canard-Duchêne Cuvée V Champagne.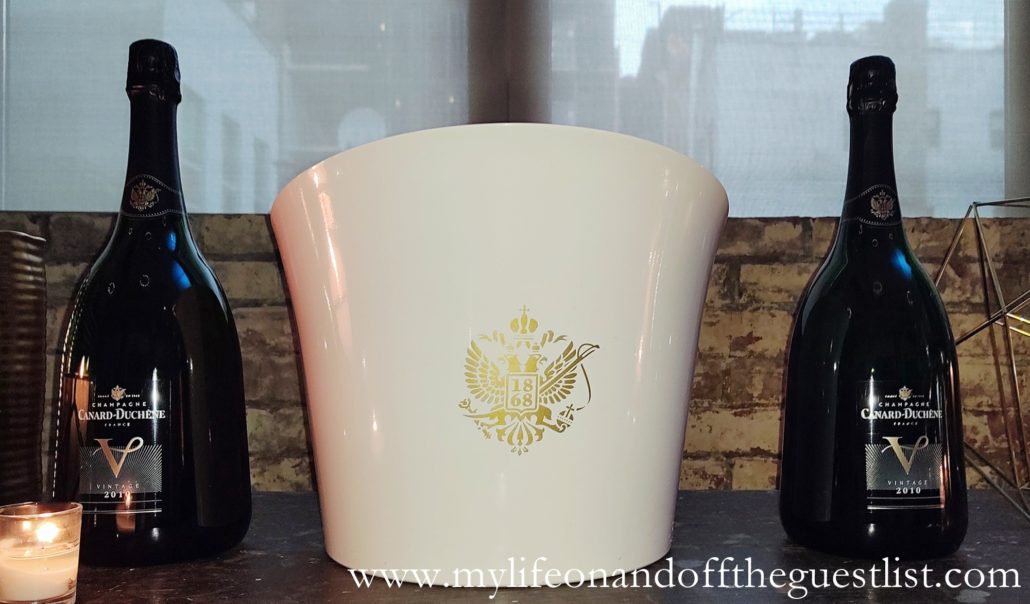 Boasting the boldest palate, the straw gold colored Cuvée V Champagne is fresh and vibrant, with a persistent and aromatic finish. It featuring a slightly toasted nose with pastry, baked lemon, and white floral notes. The gleaming champagne boasts a steady stream of tiny bubbles rising to the surface. The next stop in our "flight of Canard-Duchêne Cuvée" was the Charles VII Blanc de Noirs Brut.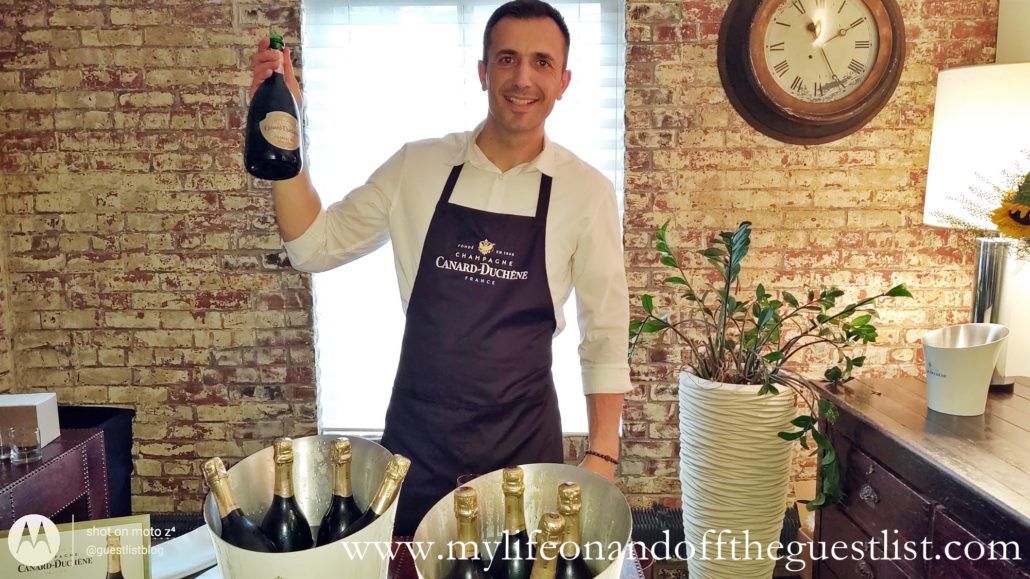 As you can guess, this varietal was more intense than its sister, the Charles VII Blanc de Blancs Brut. Its spicy notes add to its complex nose; while its aromas of pear and lightly candied fruits gives this golden-yellow champagne its mature palate. Our final and last Cuvée was the second of the two rosés, the elegant and powerful Canard-Duchêne Rosé.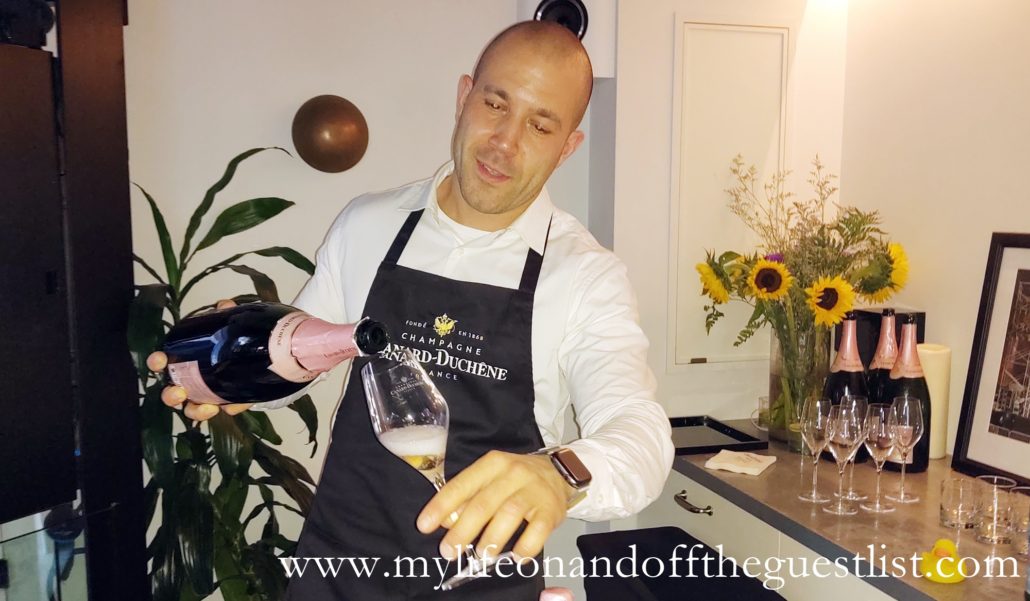 This bubbly rosé boasts an intense and fresh strawberry and raspberry nose and palate with subtle spicy notes. Its slightly rosy color has a beautiful pearl finish and lots of bubbles. We must compel you to add any or all of these six Cuvées to your must-drink list.