When it comes to gauging the world's finest gems and diamond jewelry, no group does it better than the American Gem Trade Association. And no awards celebrated this more than the 2019 AGTA Spectrum Awards. Since it began back in 1981, the association now consists of more than 1,200 members and it only continues to grow.
No event is so esteemed as the AGTA's annual Spectrum Awards. Held on August 3 and 4 this year, the panel of judges contained some of the most-known names in the jewelry and gemstone business; John Carter, Paula Crevoshay, Myriam Galli, Brett Kosnar, and Naomi Sarna.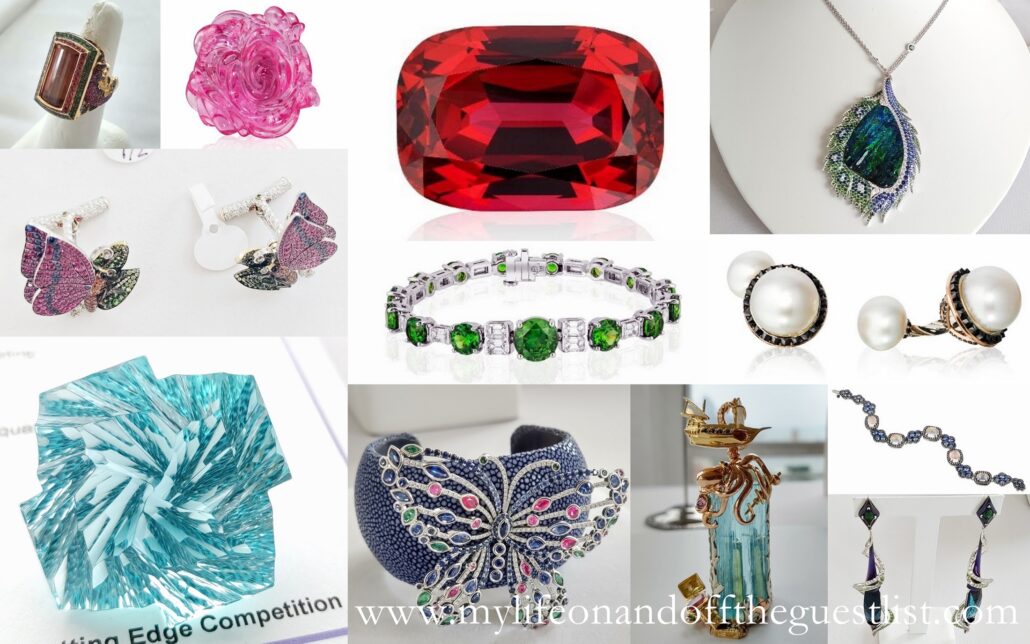 Best of all? This event contained one of the highest volumes of first-time winners in the award's history.
When we see the entries coming into our office and those submitted during our New York City drop-off program, there's always a lot of internal speculation about how the judges will respond to each piece," notes AGTA's chief executive officer Douglas K. Hucker. "After all of these years, one thing is certain, and that is that there is no way we can anticipate the dynamics that will develop within the panel, nor the pieces they will ultimately select after hours of contemplation and discourse."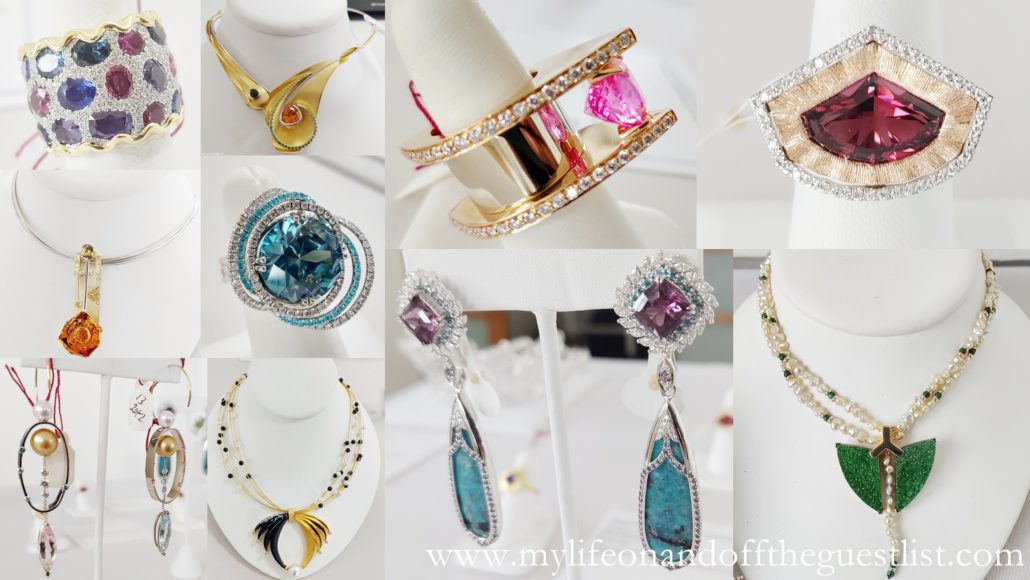 While looks such as the Solitaire style have presented the archetypal singular diamond set on an elegant band since 1886, the creative opulence of modern jewelry is as breathtaking as it is daring. The winners of the 2019 AGTA Spectrum Awards have certainly not failed to dazzle. Let's take a gaze — albeit brief — at this year's 13 victors:
Bridal Jewelry: Bella Campbell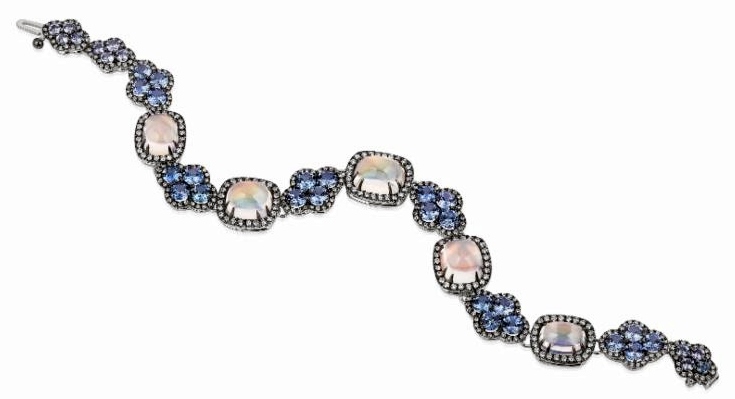 From the Campbellian Collection, Campbell wowed the judges with an ornate, 18Kwhite gold bracelet. Adored with rainbow moonstones, blue sapphires, and diamonds, this show-stopping piece will make every bride feel elegant as they walk down the aisle.
Business/Day Wear: Ricardo Basta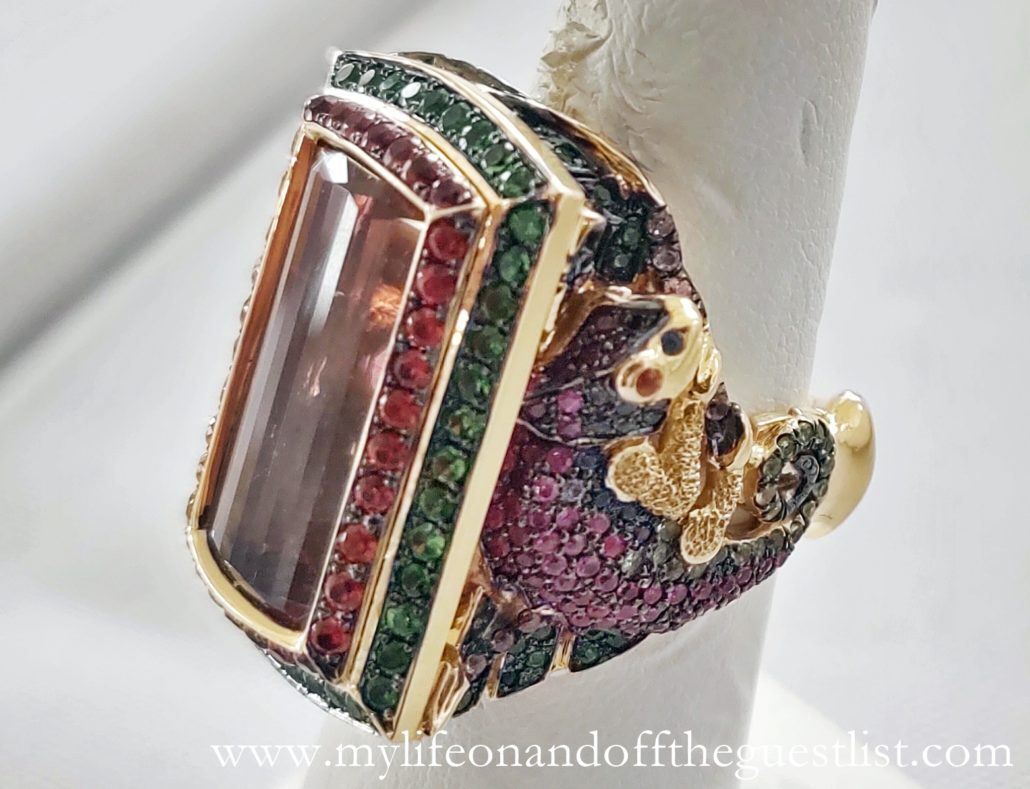 Ricardo Basta's "Karma Chameleon" ring was the perfect blend of style and practicality for the judges this year. The 18K yellow gold ring sports a barrel facet top Tourmaline you can't help but notice. The ring also features sapphires, tsavorite and spessartite garnets, and rubies with a chameleon design on the side.
Classical: Jeffrey Bilgore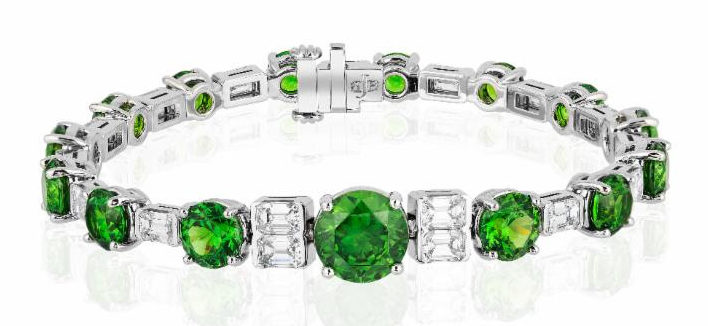 For timeless styles that appeal to just about everyone, no one did it better than Jeffrey Bilgore. He stunned the judges with a gorgeous platinum bracelet featuring Russian demantoid garnets. The piece was topped off with a dusting of diamonds and smaller Russian demantoid garnets for a traditional look.
Evening Wear: Tanja Schuetz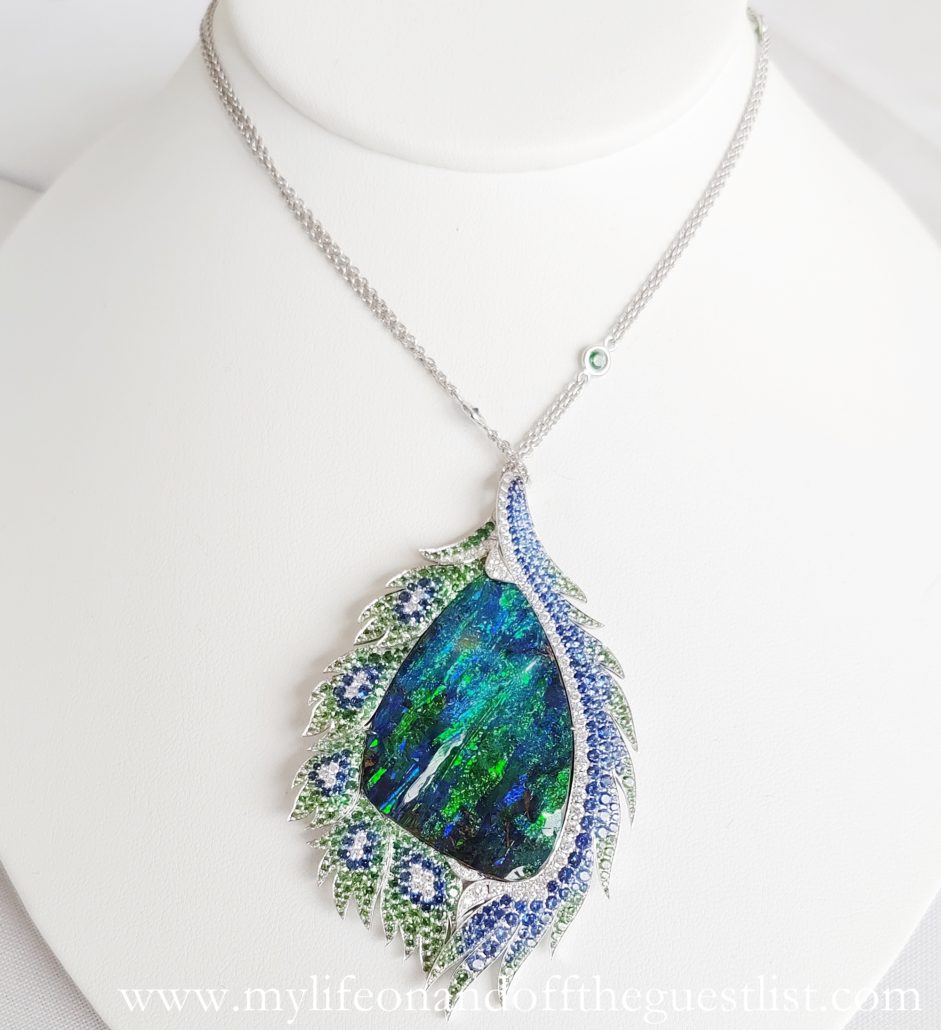 Tanja Schuetz's peacock-inspired white gold necklace featured a stunning boulder opal in the center of feathers made from blue sapphires, diamonds, and tsavorite garnets. The striking use of color was enough to catch the eye of every judge in the room at the 2019 AGTA Spectrum Awards.
Men's wear: David White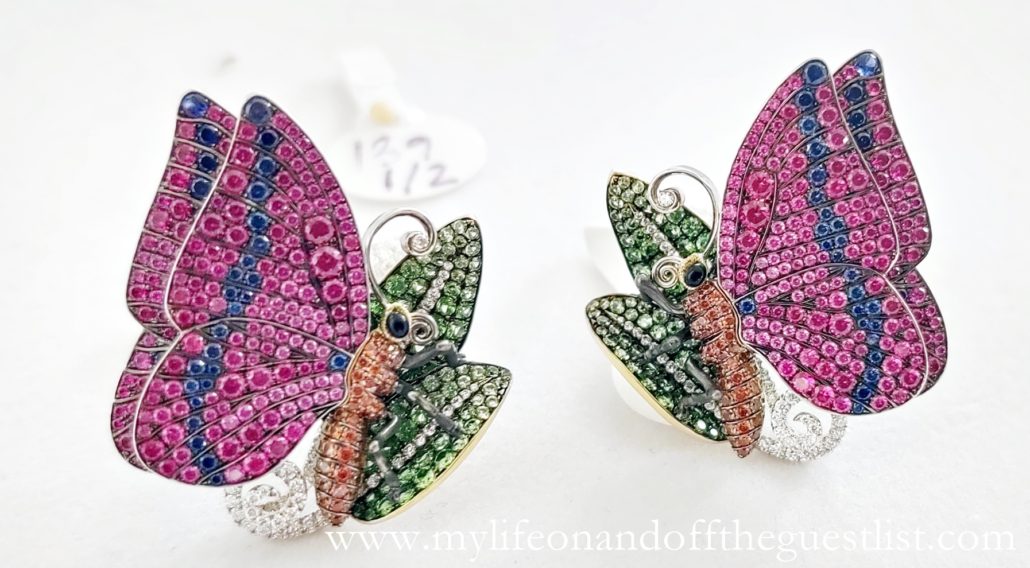 White's 18K white gold butterfly-shaped cufflinks earned him the top spot in the menswear category. Featuring sapphires, diamonds, and tsavorite garnets, these colorful creations were the best way for men to show off their style. , whether you're grabbing a bite at your favorite restaurant with a coworker or hitting a red carpet event, these cufflinks work for a number of events and occasions.
Best Use of Color: David White
David White's gorgeous butterfly cufflinks were also the winner of this category.
Fashion Forward Winner: Adam Neeley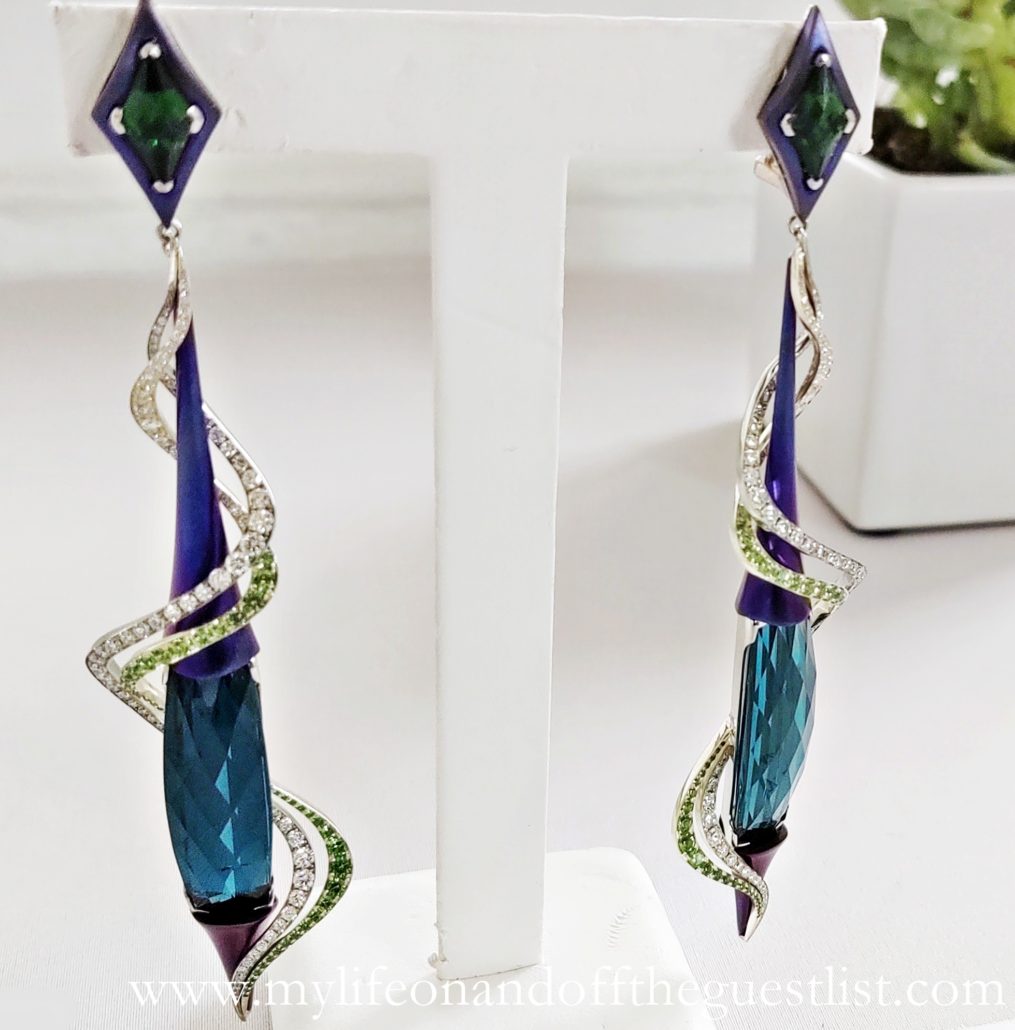 Neeley's gorgeous 14K white gold earrings were the picture of elegance as they dangled before the judged. Consisting of a delicate balance of tourmaline and tsavorite garnets, the diamonds were the cherry on top of these ornate earrings.
Cutting Edge Award in Carving: Meg Berry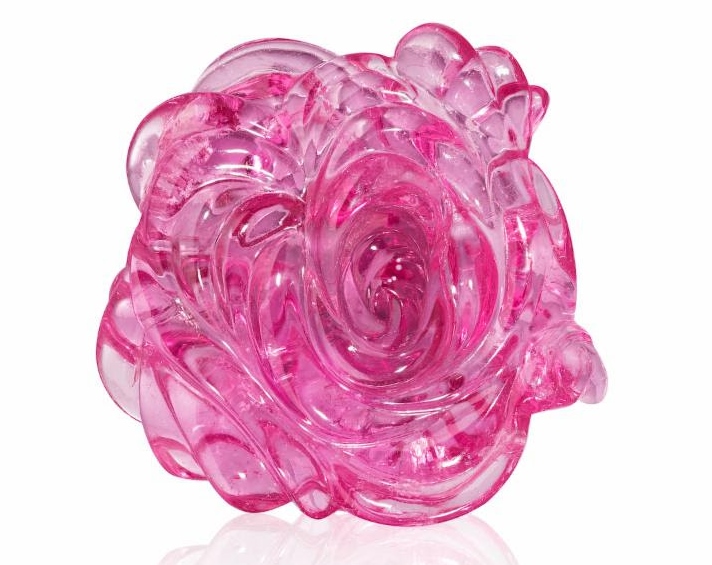 The carving category is open to any jewelry carver who transforms a natural gem into a piece of art. First place was granted to Meg Berry for her "Himalaya Rose." Made from carved rubellite Tourmaline, the delicate pink gem looked picture-perfect.
Cutting Edge Award in Objects of Art: Logan Cutshall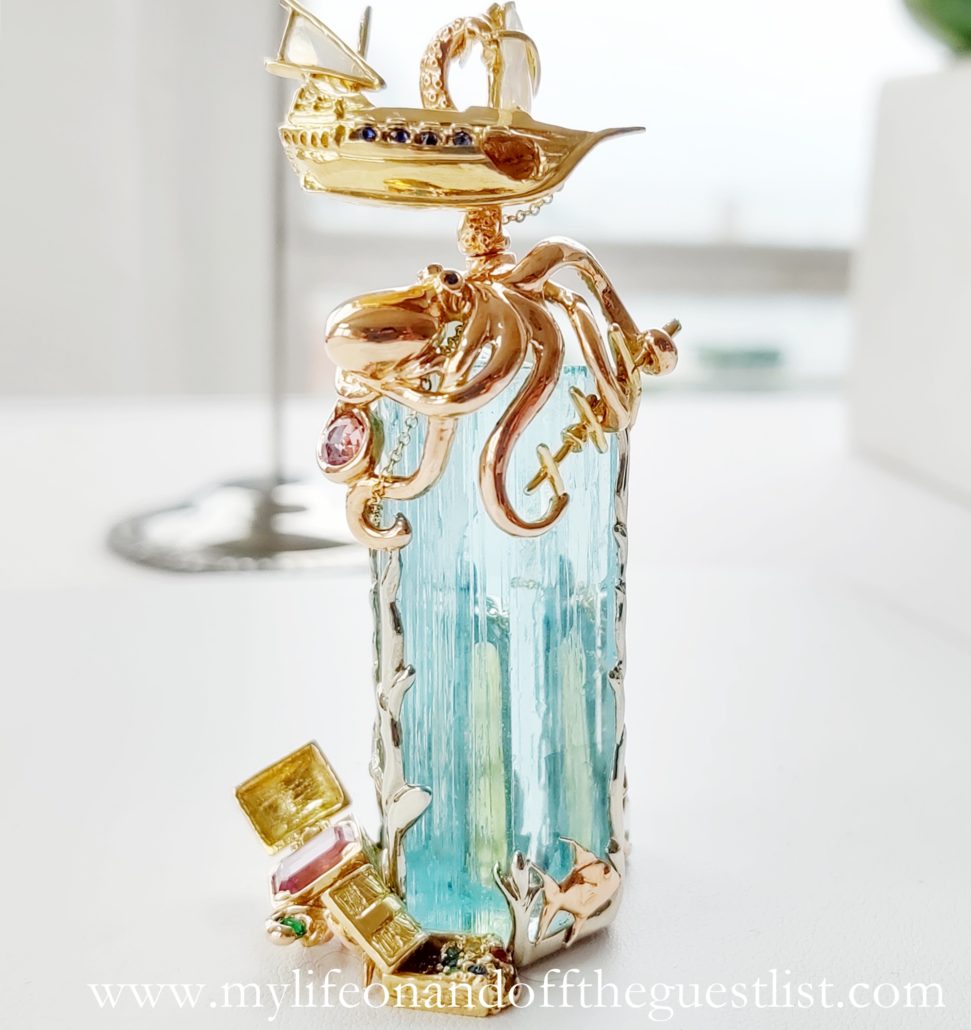 Of course, jewelers are used to mixing materials. When it comes to Cutshall, his beautiful sea-inspired pendant featured rough aquamarine accented with opals, emeralds, heliodor, rubies, spinels, sapphires, andalusite, and, of course, more aquamarine. The pendant showcased an ornate golden ship and octopus on top, truly feeding into the piece's name: "Treasure Hunt."
Best Use of Platinum and Color: Roland Krainz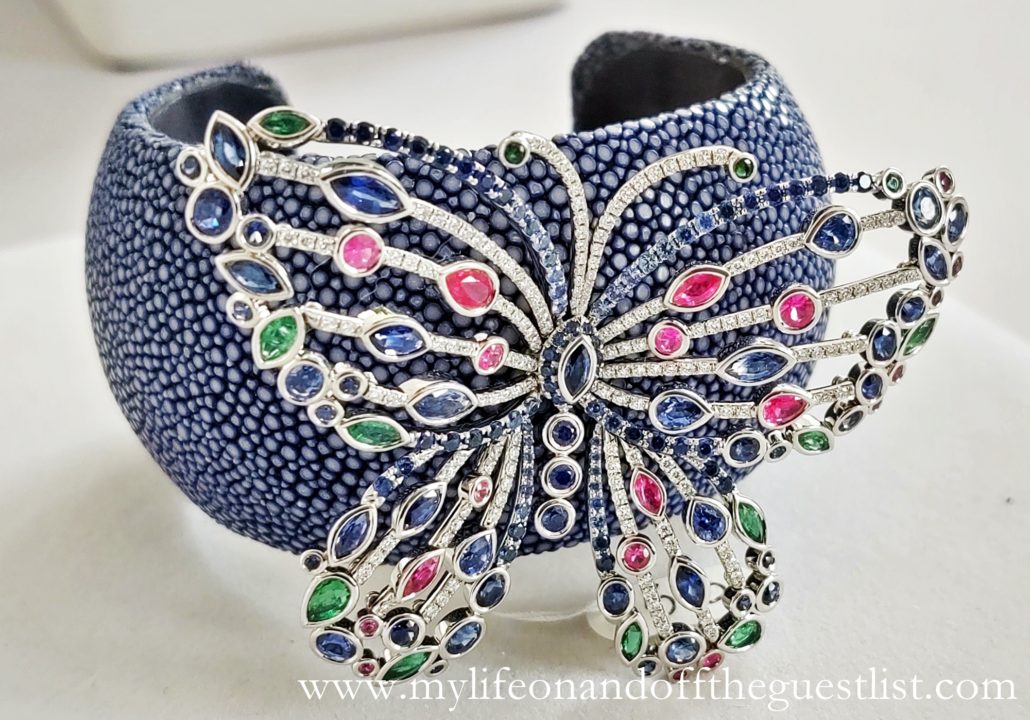 Krainz cuff bracelet was adorned with a gorgeous butterfly studded with sapphires, emeralds, rubies, and diamonds.
Best Use of Pearls: Chris Faber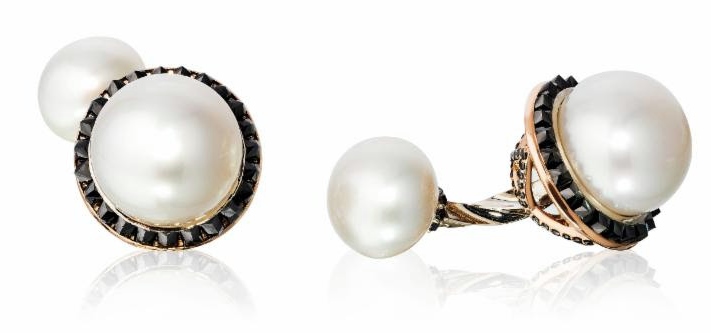 Faber's delicate white gold cufflinks were the perfect accent for his 12-15mm pearls from the South Sea. Circled in rubies and black diamonds, these cuff links were the ultimate balance of modern and traditional. These cufflinks also won 3rd place in the Men's Wear category.
Innovating Faceting: Mark Gronlund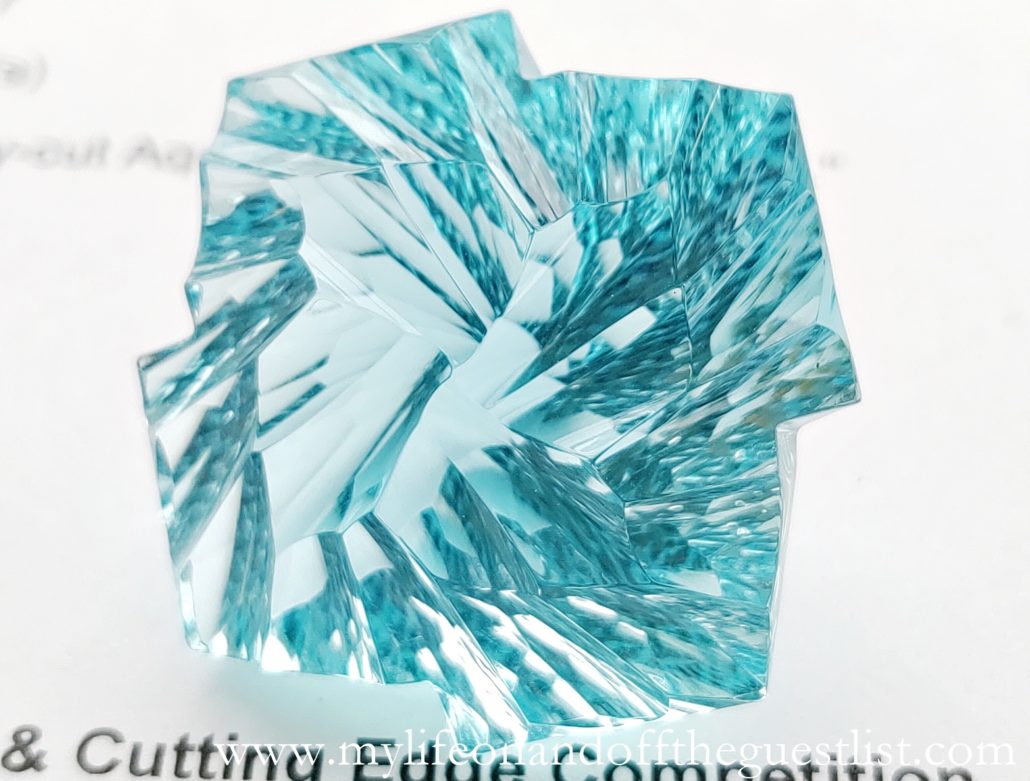 Gronlund's specialty-cut aquamarine stole the show. With multiple faces jutting toward the inside of the gemstone, "Beyond" went beyond the judges' expectations.
Best of Show: David Nassi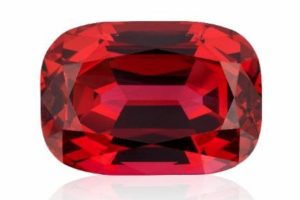 David Nassi achieved the Best of Show Award at the 2019 AGTA Spectrum Awards, thanks to his beautiful, 30.19 ct. 100% Tanzanian red spinel. The gem was a cushion-cut to show off the remarkable facets of the piece.
Just like 82% of women feel more confident from wearing makeup, the perfect jewelry can make or break an outfit. There's no doubt that jewelry innovation will continue to evolve with each passing year. For now, we'll just have to wait until next year's Spectrum Awards to get the "cutting edge" jewelry so many of us crave.