Believe it or not, cooking is one of our favorite things to do. It's hard to believe because we go out so much but we get a lot of joy from preparing a meal in our kitchen. Of course, it's easier when you don't have to cook for a big family or group of people; but we love what can be created with great ingredients. Plus we want the best air fryer, saucepans, utensils, grill, and gadgets in our kitchen so we can keep making amazing food! This is why we were really excited to enjoy a night of cooking with Ninja Kitchen and their new range of Ninja Foodi appliances. We had such a great time that we were actually thinking about adding it to our Christmas list for friends and family after one of our friends showed us an appliance they found in an air fryer holiday gift guide. It would have been a great gift for the season!

Led by Kenzie Swanhart, Ninja's own Director of Culinary Innovation and Marketing, we enjoyed an evening of making extraordinary meals; all of the delicious foods we enjoyed during the event were made with the multi-functional Ninja Foodi appliances. The Foodi range includes Pressure Cookers, Grills, Ovens, and a Blender.
Ninja Foodi Digital Air Fry Oven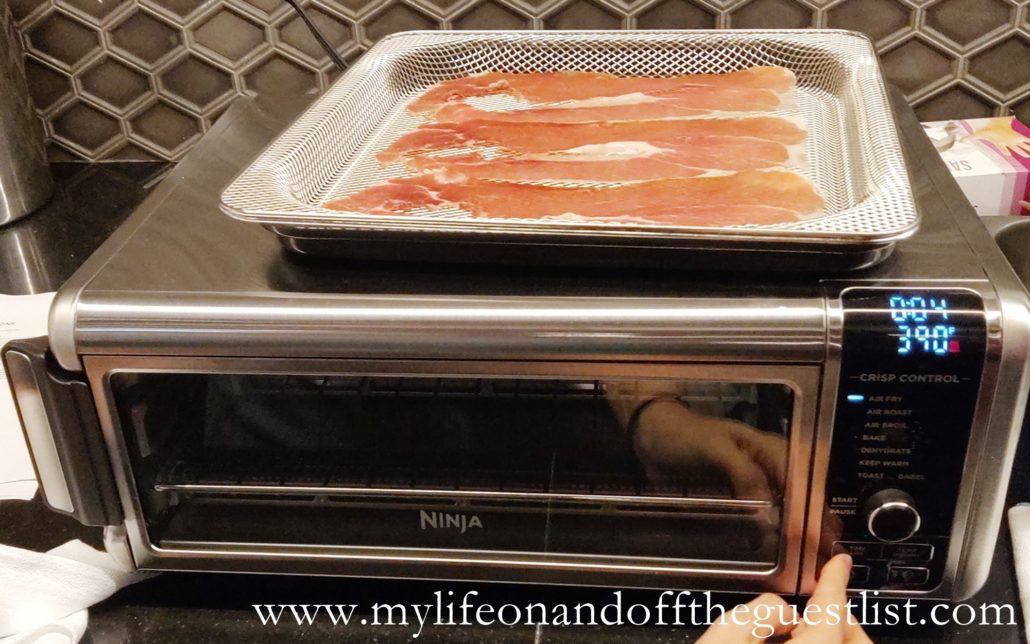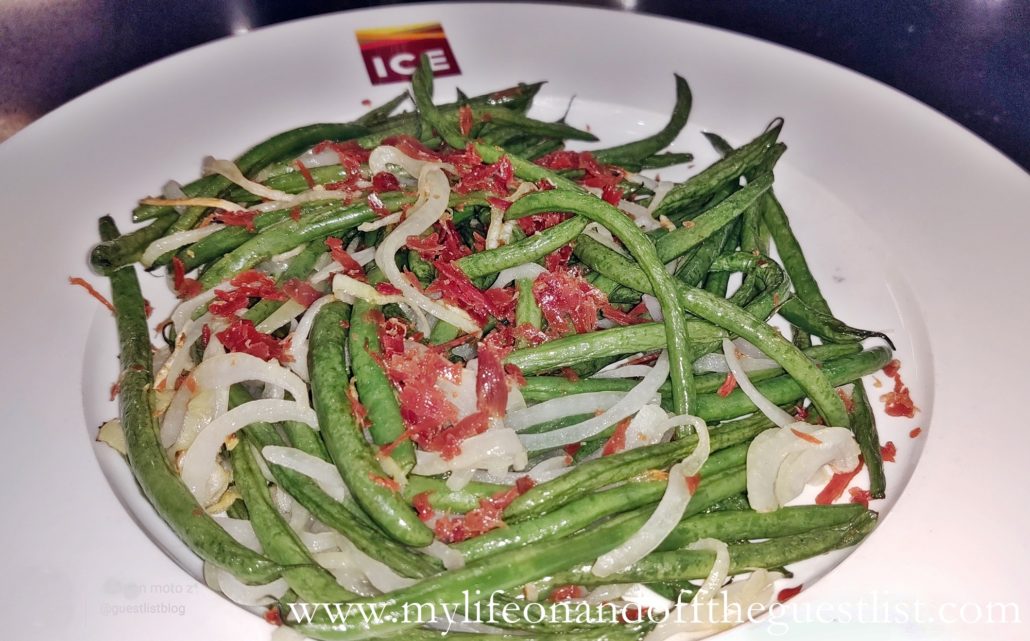 In the Ninja Foodi Digital Air Fry Oven, we prepared Roasted Green Beans with Prosciutto and Onions. The Prosciutto was prepared in the air fry basket you see in the above photo and roasted the green beans and onions in the roasting pan. The cooking time for both was 16 minutes. We love the Digital Air Fry Oven because it boasts 8 cooking functions and can be stored upright, saving you space and allowing easy cleaning.
Ninja Foodi 5-in-1 Indoor Grill with 4-Quart Air Fryer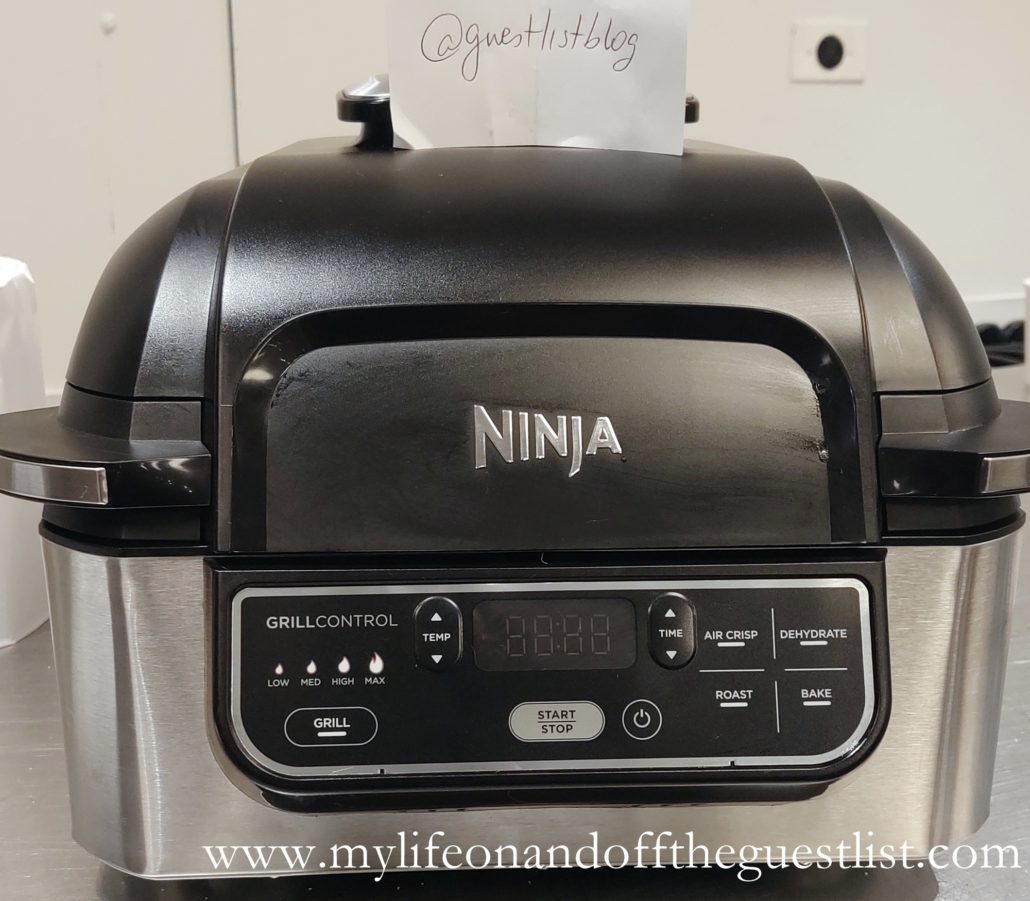 This is perhaps our favorite out of all the Ninja Foodi kitchen appliances, although they all are amazing. We love grilling and hate the fact that we're limited to summer grilling. Plus, when you live in an apartment, you can't exactly roll out the grill indoors during winter. The 5-in-1 Indoor Grill with 4-Quart Air Fryer solves both those problems. We had so much fun grilling two beautiful New York Strip Steaks & Asparagus during this event. We love that the cooking time for the steak was only 8 minutes. Whether you love it rare, medium, or well-done, you'll fully enjoy your meal. The grill is also perfect for vegetables, chicken, fish, or anything else you can throw on a grill.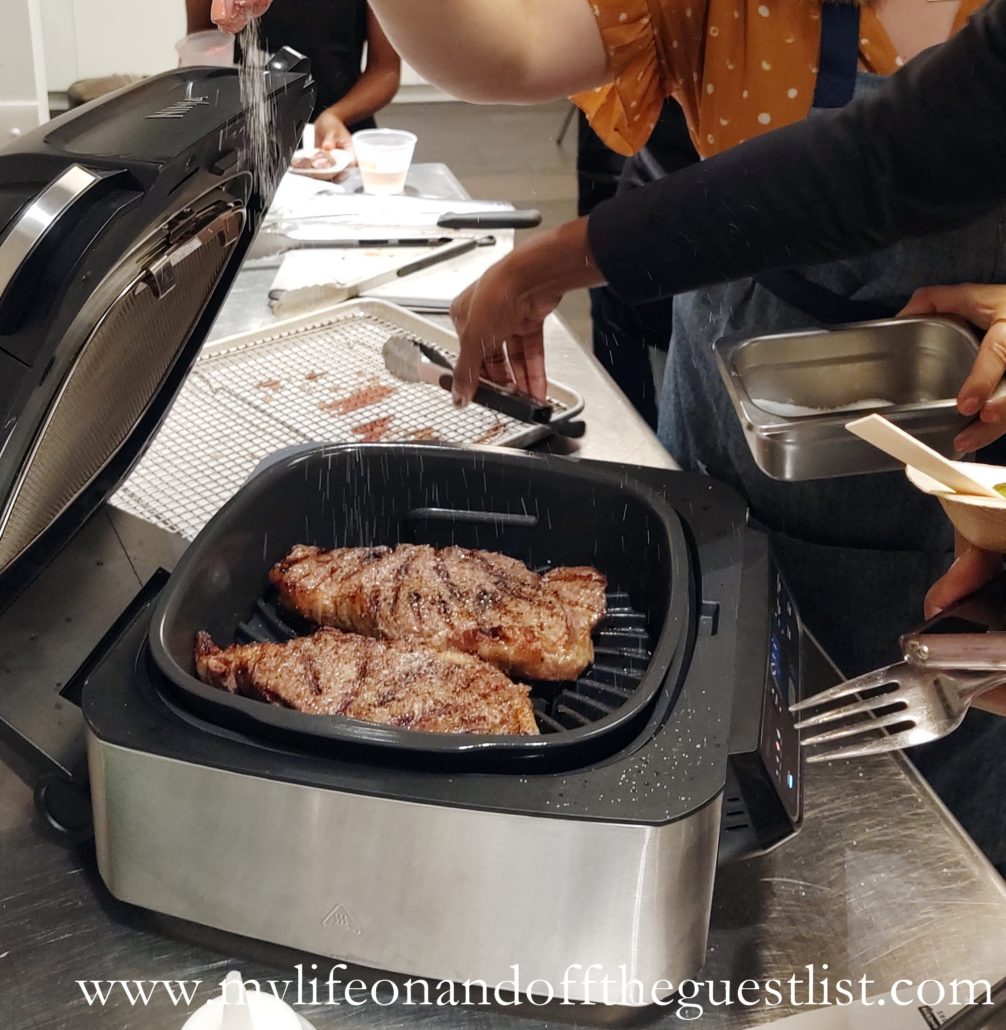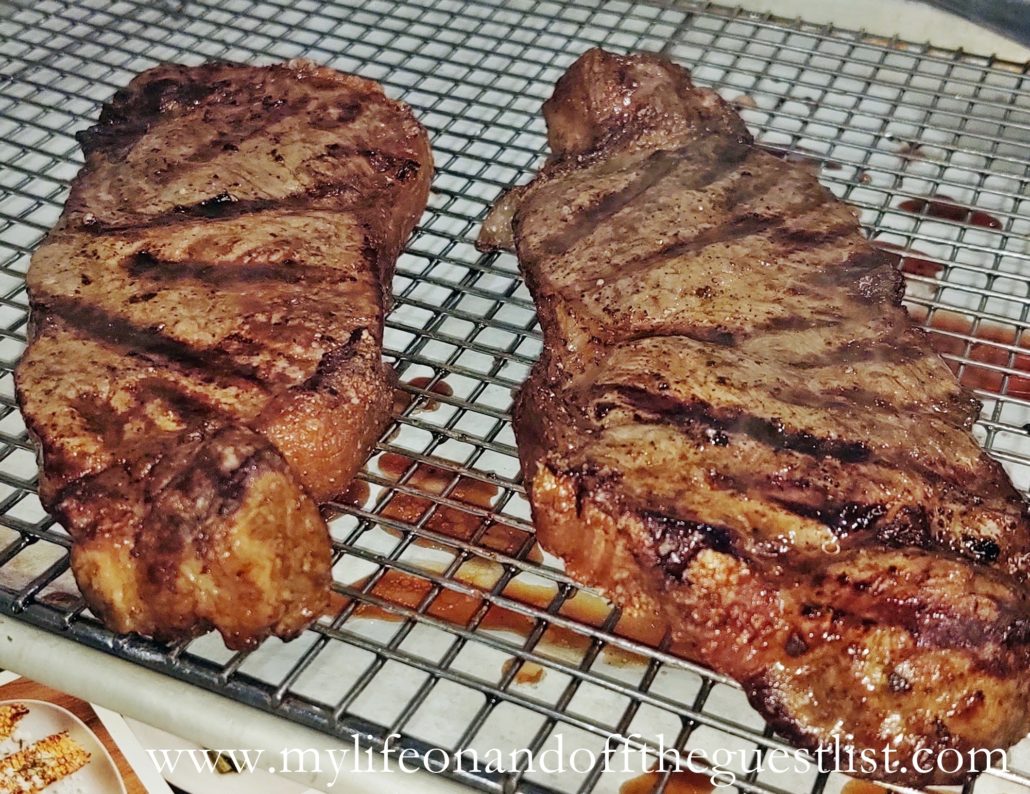 Imagine coming home and being able to enjoy a delicious dinner in less time than it takes you to get ready in the morning.
Ninja Foodi Pressure Cooker that Crisps and Air Fries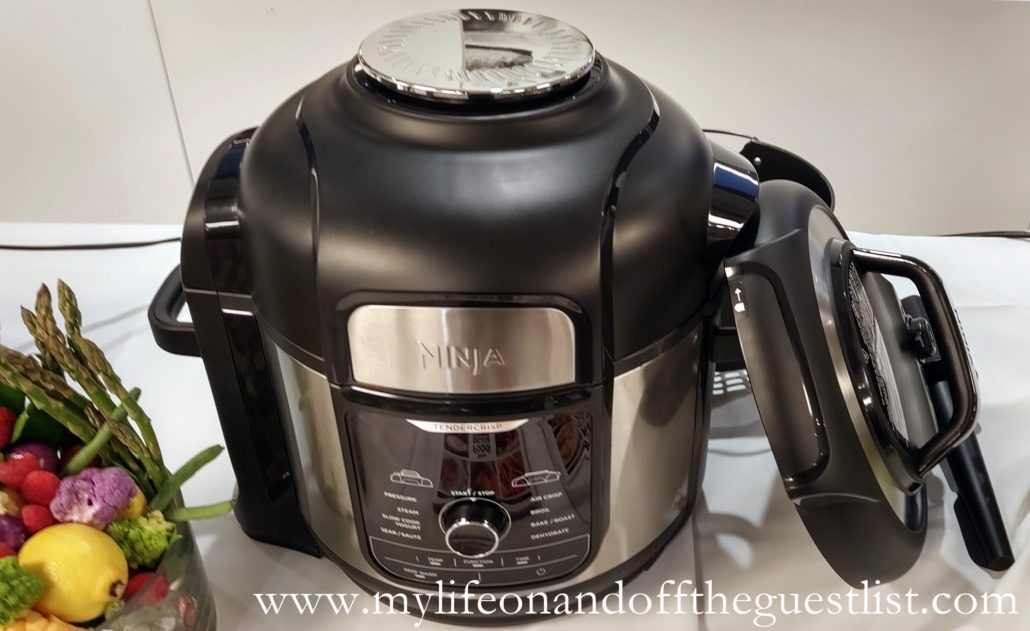 Although we didn't get to personally play with the Pressure Cooker, we did enjoy several bites of the Grilled Cauliflower Steaks that were prepared in it. This compact pressure cooker cooks up to 70% faster than traditional cooking techniques and boasts a TenderCrisps technology that quickly pressure cooks ingredients to lock in juices, then give them a crispy, golden air fryer finish.
Ninja Foodi Cold & Hot Blender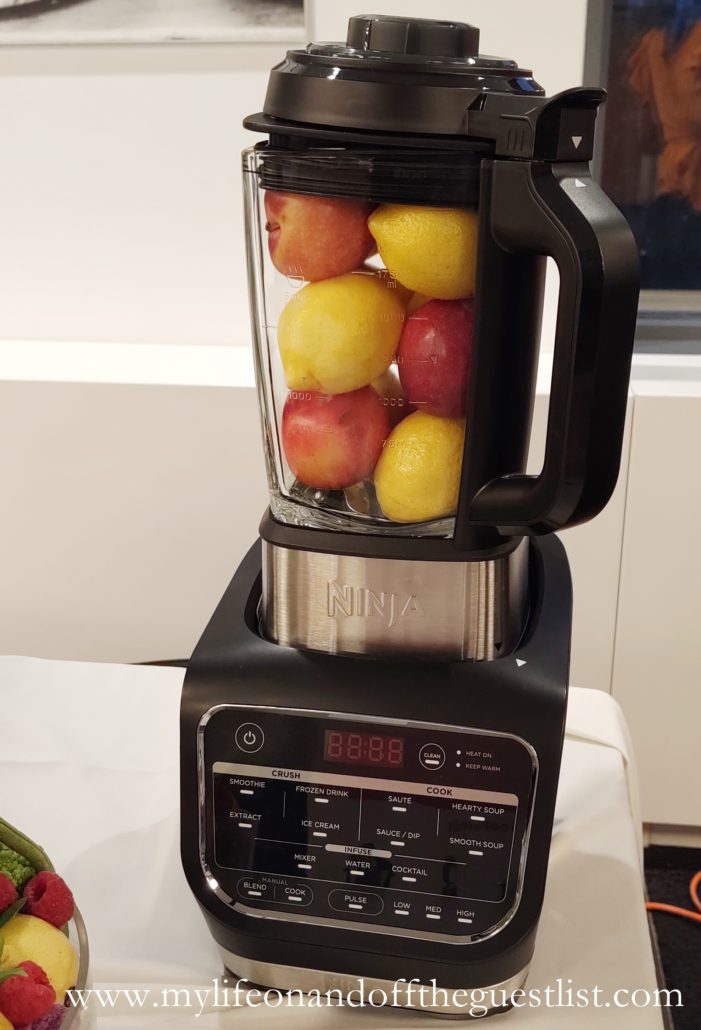 Ready to whip up your favorite soups, stews, or smoothies? With the Cold & Hot Blender, you can. Combining high-speed total crushing and extraction with a precision-heat cooking blender, you can go beyond making smoothies and frozen drinks; get ready to cook soups and sauces and create concentrates for flavored waters and cocktails. What more can you ask for?
We're excited to try these in our kitchen, especially since it's lacking in a lot of counter space. Could the range of Ninja Kitchen Foodi appliances make your life easier?