The fall and early winter seasons are known as harvest seasons; the reaping, gathering, and enjoyment of delicious fresh fruit. While we are unable to visit various orchards to indulge in these organic fruits, we continue to enjoy them by the jar, thanks to Crofter's Organic. The fruits for these vegan and vegetarian, Premium, and Just Fruit spreads are Certified Organic and sourced from fair-trade and environmentally responsible suppliers around the world. Each of their scrumptious Premium and Just Fruit spreads feature 33% less sugar than your average jam, so you can experience the full flavor, aroma, and health benefits of their specially selected varieties of organic fruit.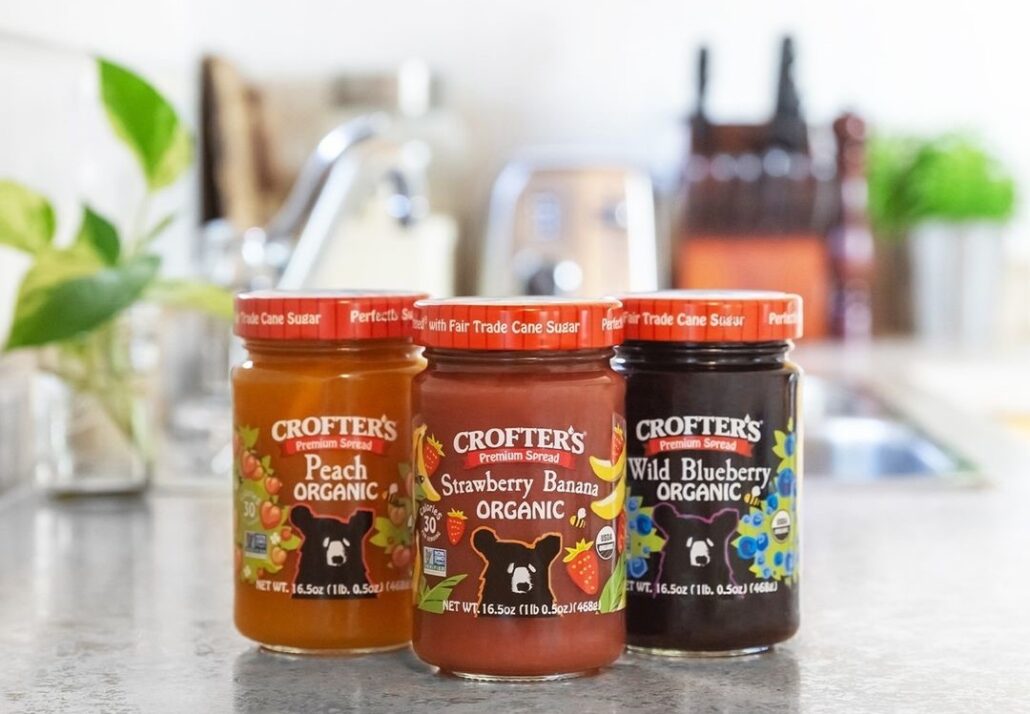 From dark red Camarosa Strawberries to antioxidant-packed Morello Cherries, Crofter's Organic Premium and Just Fruit spreads are made with specific and heritage fruit varieties chosen for their superior flavor. There are many reasons why Crofter's Organic is North America's #1 organic jam. The non-GMO fruit spreads are bursting with lip-smacking fruit flavor; they use fair-trade sugar from the Green Cane Project to sweeten and support soil restoration, supports 8,500 acres of sustainable organic farmland; recycles 99% of raw materials' packaging; use its own wastewater treatment plant to reduce water consumption by over 85%; are packaged at a state-of-the-art facility dedicated to sustainability and environmental stewardship, and of course, because they are so delicious, you'll find yourself eating them right out of the jar.
.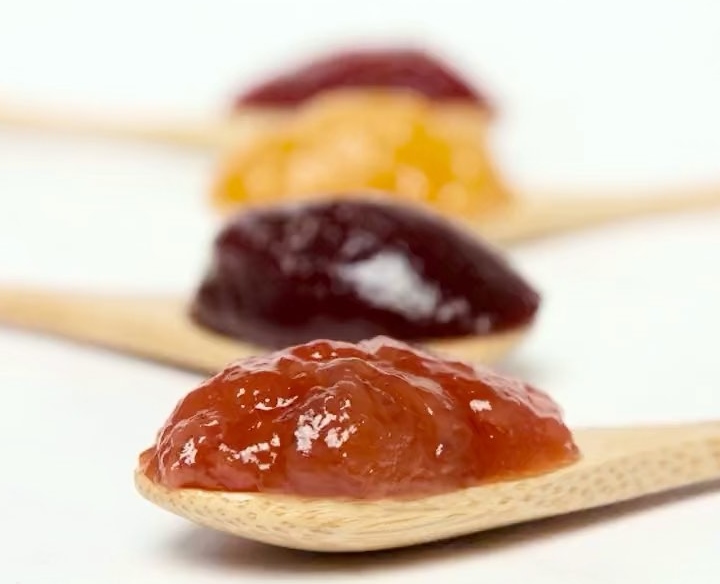 We've declared our love of Crofter's Organic Premium and Just Fruit spreads many times over and will continue to do so as long as they keep making their delicious, allergen-free fruit spreads with no added color or high fructose corn syrup. Whether we're adding the fruit spreads to cocktails, enjoying them right out of the jar with a spoon, or creating fun fall and winter recipes in the kitchen, we're ready for a better breakfast or snack with the vast variety of Crofter's Organic spreads.