During the month of October, all foodies prepare to attend the NYC Food & Wine Festival, a 4-day festival, hosted by renowned chefs, restaurateurs, and culinary insiders. We had the pleasure of getting a preview from one of the participating brands. Our culinary journey highlighted the brand's product as the main cooking ingredient. What was that ingredient? Knob Creek Bourbon!! Their local Grill Pro, Jason Baker, was back to give us an exclusive recipe he created exclusively for NYC Food & Wine Festival. We also enjoyed signature Knob Creek Bourbon cocktails and a behind-the-scenes look at how their bourbon gets its flavor.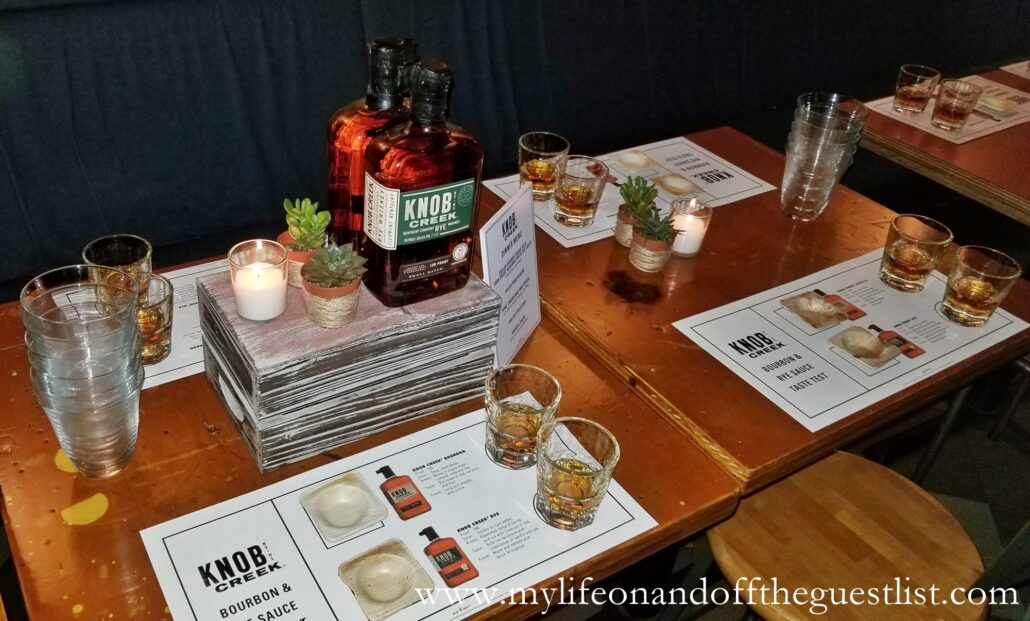 It was a majestic evening of great cocktails, a delicious meal, and a mesmerizing process of the whiskey-making industry. We started off the evening with three Knob Creek cocktails, Rose on the Rye (pictured below), Kentucky Luau, and Smoked Rye Old Fashion; all of which will be available at the NYC Food & Wine Festival.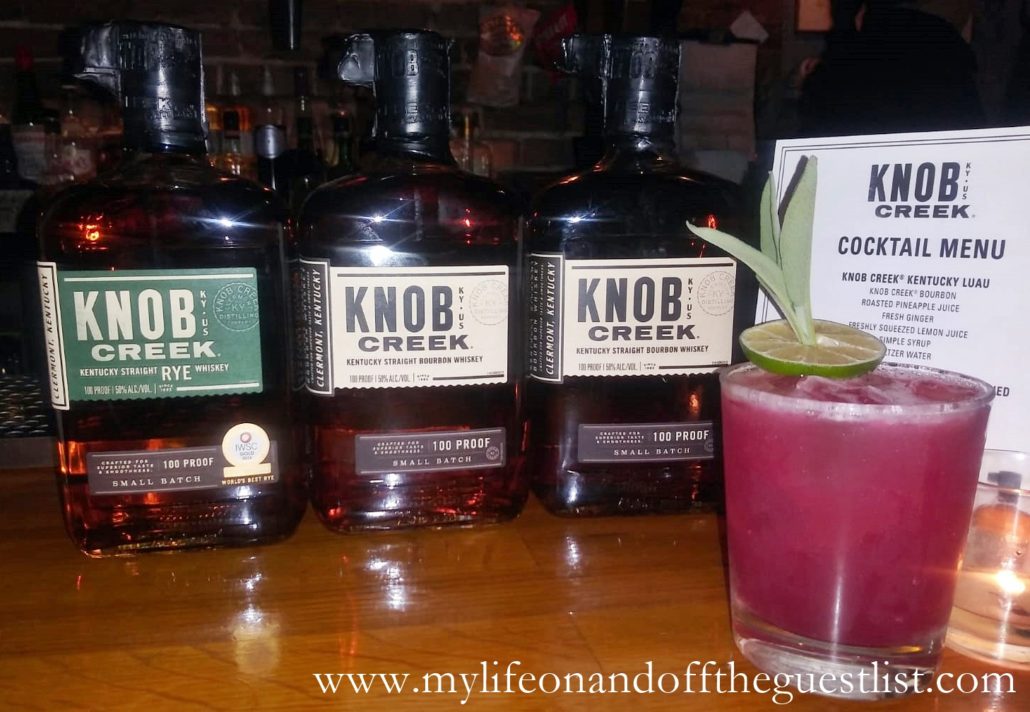 In addition to a taste test of Knob Creek sauces, the highlight of our exquisite dinner, which included Arugula Salad, Grilled Vegetables, Pulled Pork Sliders, Three Cheese Mac & Cheese, was the Grilled Chicken Thighs with Knob Creek Alabama White Rye Sauce. This wonderfully creamy and smoky chicken dish will be highlighted during the NYC Food & Wine Festival's Titans of BBQ event at Pier 97.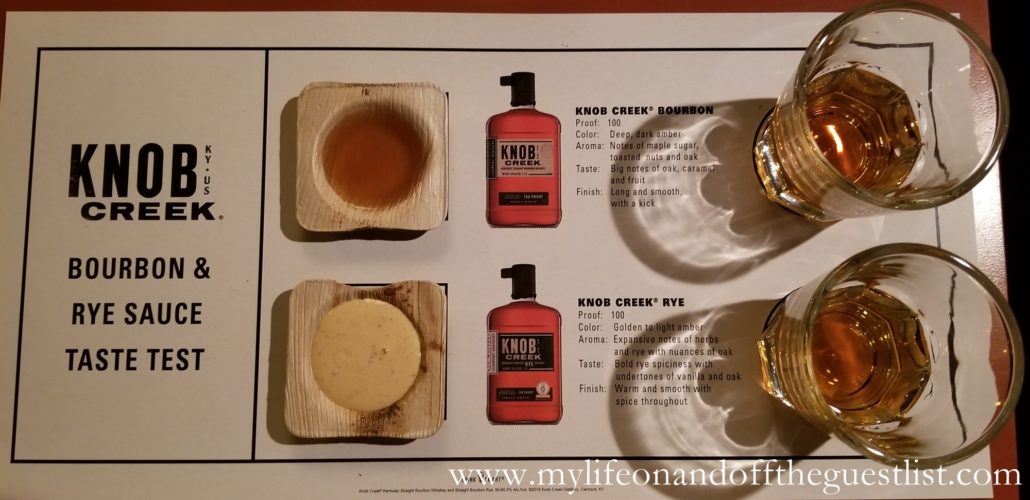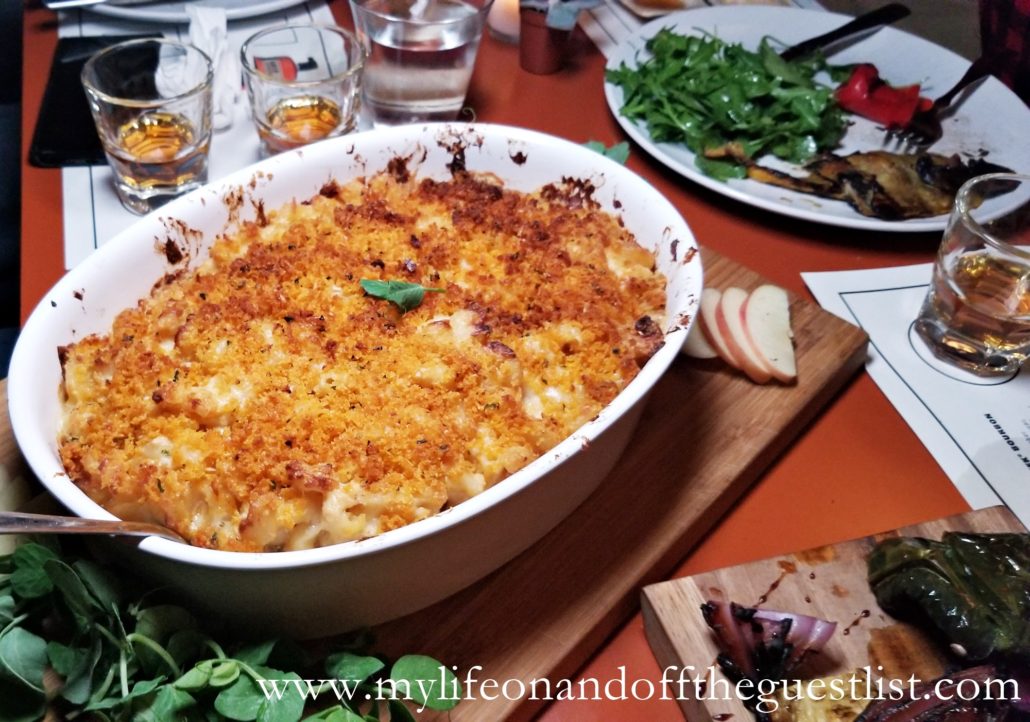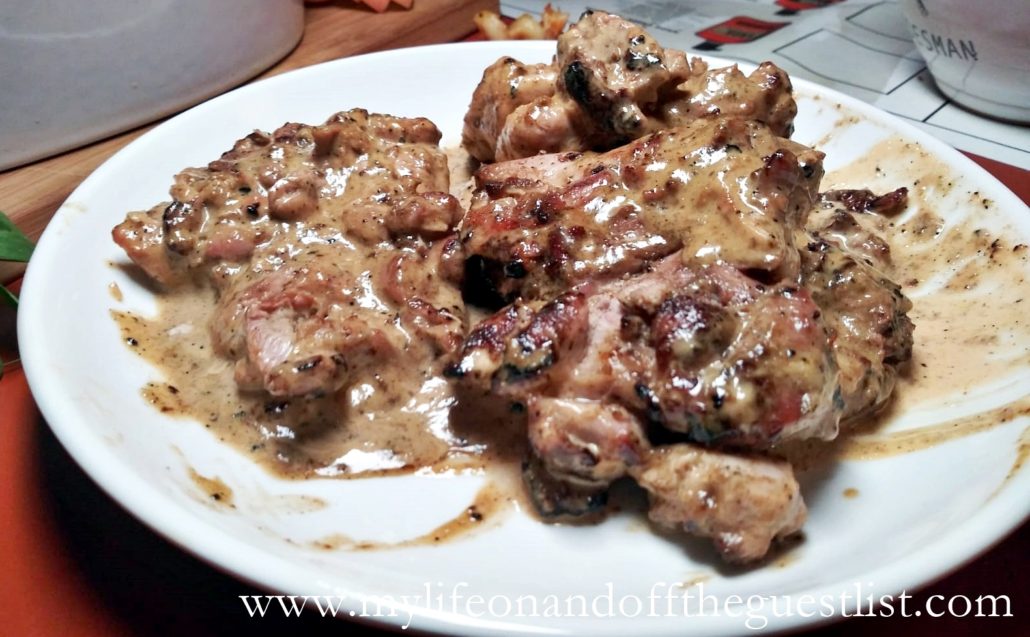 After the amazing dinner, we got to see first hand how Knob Creek gets its flavor with two demonstrations; a live barrel rebuilding and charring demonstration, by one of their highly skilled Coopers. For those who don't know, Coopers are craftsmen that make and repair wooden casks. Check out our Instagram post of the live charring, it's an amazing thing to see.
What an amazing experience from an amazing bourbon brand! We advise you to attend the 2019 NYC Wine & Food Festival to partake in Knob Creek and Grilling Pro Jason Baker's delicious offerings. You will definitely be happy you did. The NYCWFF takes place from Oct 10th – Oct 13th.