CBD is taking off in the U.S. with the market expected to triple in size and reach $1.3 billion by 2022. People all across the country are using it to treat physical ailments, reduce stress, and bolster beauty products and skincare creams. This doesn't come as a surprise, considering it could be as simple as people looking at a cannabis and glass menu online, for example, or even doing a quick search into the benefits of CBD oil, which may encourage the use of this product. Chefs and mixologists are even using it as a critical ingredient in foods and beverages.
With its popularity booming, it is only reasonable to back up for a moment and answer some underlying questions, the most important being: what is it?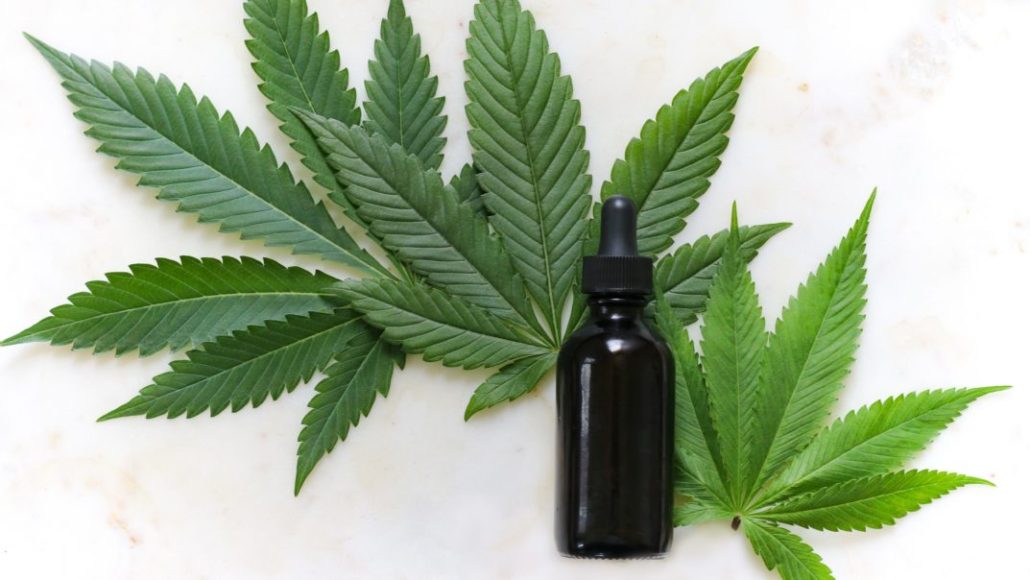 CBD is an abbreviation for cannabidiol. CBD is a non-psychoactive cannabinoid or molecule from the cannabis family. It can often be produced precisely and manufactured into oils and vapors for cleaner ingestion. It is entirely free of THC or tetrahydrocannabinol, the psychoactive element present in marijuana.
What is National CBD Month?
January is National CBD Month. What does that mean? According to its founders, the purpose of this dedicated month is "to raise awareness, provide education, and bust myths about one of the great wellness breakthroughs of our age."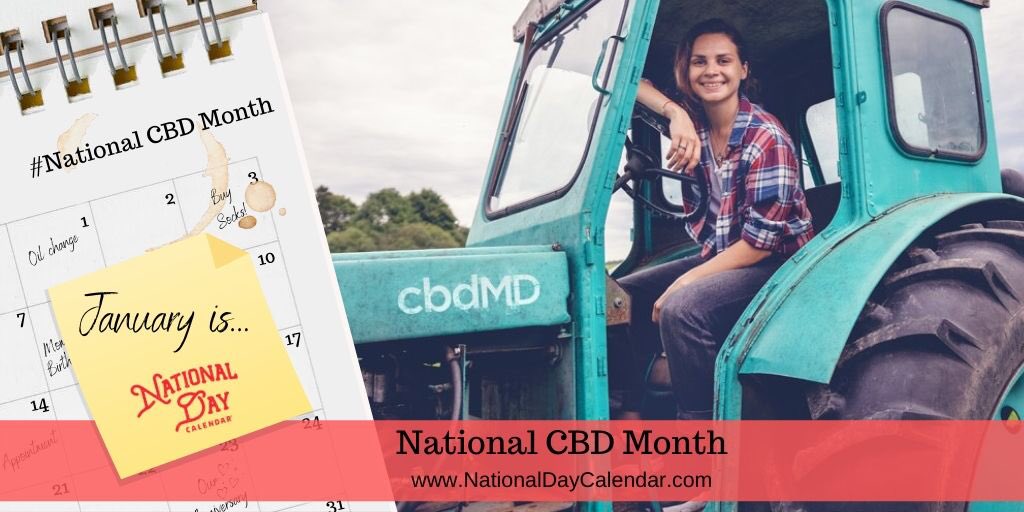 January 2020 is the first National CBD Month on record. The same organization began inviting men and women across the U.S. to celebrate CBD day starting two years ago on August 8, 2018.
National CBD Month aims to nurture growing awareness, banish stigma, and educate the general public about the many safe uses of the cannabinoid. Thanks to legislation passed in 2018, namely the 2018 Farm Bill, farms can now legally grow and distribute hemp and hemp-based products like CBD. Shortly thereafter, CBD ranked as one of the topmost searched wellness trends in the United States, coming in at number four in April 2019. Searches for CBD beat out searches for veganism, vaccination, exercise, and meditation.
You can celebrate National CBD month by asking your doctor about its medical uses, researching distributors who practice safe and sustainable production, and posting on Twitter, Facebook, or Instagram about your experiences using the hashtag #NationalCBDMonth. National CBD Month also has its own Facebook page! For updates throughout the month, follow cbdMD on Facebook, Instagram, and Twitter, or sign up for the official cbdMD email newsletter.
What are the benefits of CBD?
CBD packs a whole host of potential benefits. Ongoing studies show that CBD may help adults get relief from pain, cancer-related symptoms, anxiety and depression, and acne. What's more, it may provide protective benefits to patients' heart health and brains. For anyone new to products containing CBD, it may be time to do some research into what this is said to do when it comes to health. Even if it means using something like this Cbdistllery discount code, for example, to help save money on CBD related products, this could be a way to help relieve the symptoms of anxiety better than before.
Those suffering from epilepsy have been using CBD to reduce instances of seizures for years. CBD can be used to help treat muscle spasm in people with multiple sclerosis (MS) and possibly even improve sleep and overall quality of life for people with Parkinson's disease as well. If you think CBD could help you or a loved one with a condition like this, be sure to ask your physician. As 96% of hospitals and 78% of physician's offices now use electronic health records, your doctor should be easily able to review your medical history and tell you whether or not CBD could help you.
What products are made with CBD?
It is more than safe to say that products containing CBD run the gamut. While oils, pills and capsules, candy (like this 100mg thc candy which can also be bought containing cbd), lotions, and topical treatments are most popular for medical, skincare, and pain relief purposes, there are many other types of CBD products out there.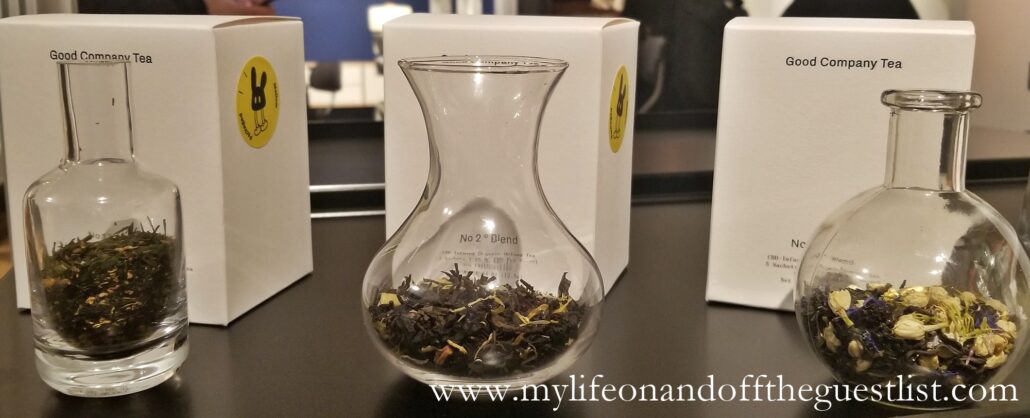 You can choose from a variety of CBD-infused beverages, including coffee, tea, juice, or even beer. They even make CBD pet treats for pets with chronic pain symptoms. So if you are interested in getting cbd pet products then you can do so easily! It's a great way to help stop your pet suffering. Companies also make hygiene products such as CBD toothpaste. Brushing with CBD toothpaste twice a day may offer benefits on top of removing plaque and getting your teeth clean, such as decreased inflammation and protection from bacterial and fungal infections.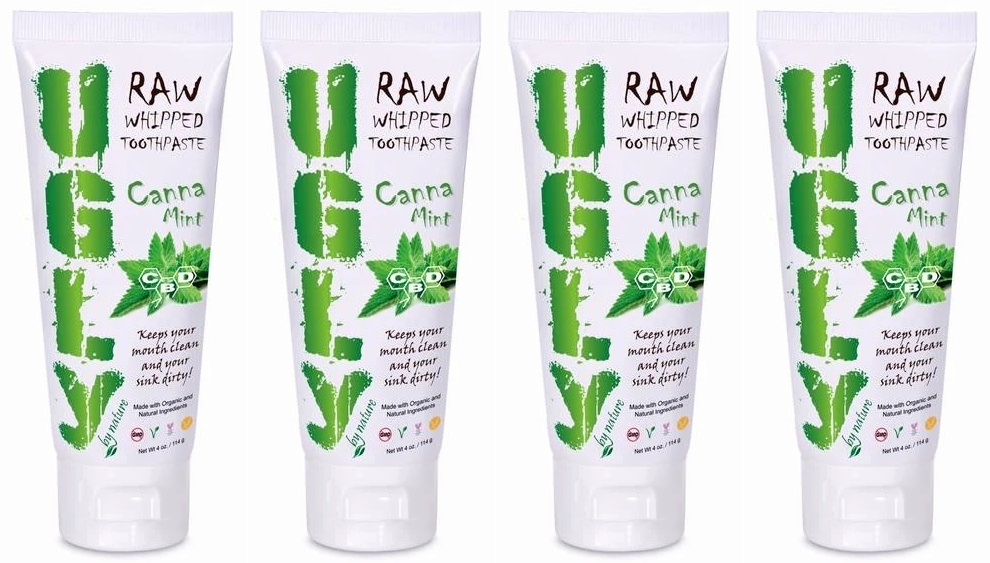 CBD is gaining traction and may even be one of the top wellness trends of the past couple of years. If you would like to enjoy all the benefits of CBD during National CBD Month, choose at-home products carefully. Look for labels that stipulate that products have been lab-tested and/or the U.S. organically grown. If you enjoy a CBD-infused beer or meal at a restaurant with CBD as a key ingredient, ask your server about where they get their CBD and plan accordingly. Remember, it takes up to two hours to fully feel the effects of edible and drinkable varieties!
Try CBD before January is over and you just may find yourself starting your year off in a rather relaxing state of mind.