Maintaining a healthy smile and mouth that is free of disease and other issues requires diligent and proper oral hygiene. It is not just kids who get cavities and have to go to the dentist, 40% of whom have dental cavities by the time they reach kindergarten. Adults can get cavities, gum diseases like gingivitis, and other oral health diseases that can lead to serious issues. From a young age all the way through adulthood, practicing proper oral hygiene requires: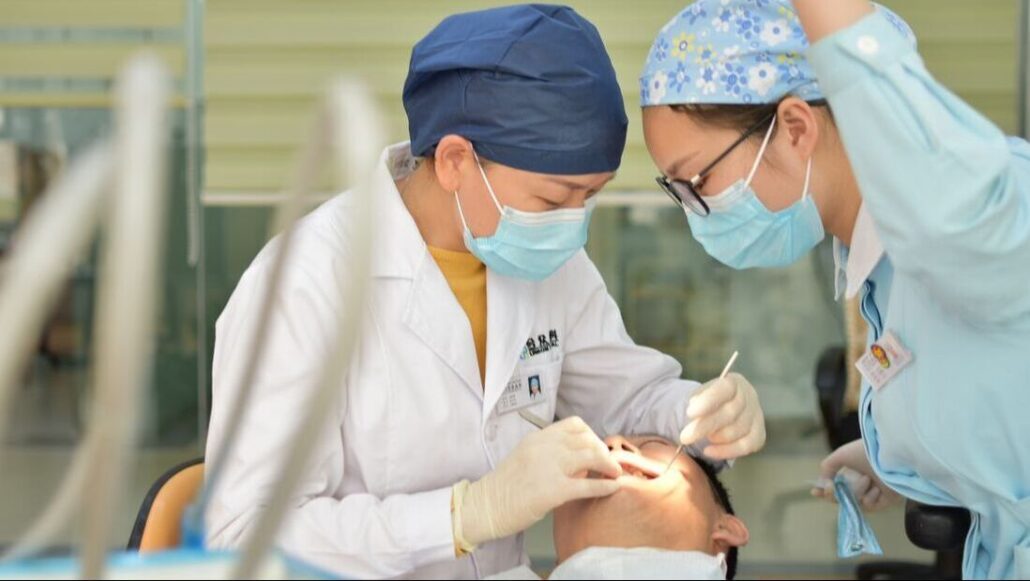 Brushing your teeth twice a day using a fluoride toothpaste, which has proven most effective in removing dental plaque. This is a thin layer of clear sticky film that develops on your teeth in as little as 4-12 hours after brushing. Plaque is the primary cause of decaying teeth, gum disease, bad breath, and other issues related to oral hygiene.
Flossing once a day to remove the plaque that builds up under the gum line and between the teeth. If you do not remove this plaque daily by proper brushing and flossing, it will harden and mineralize into tartar. Tartar is a hard yellow or brown deposit which can only be removed by a professional dentist, like the accomplished Mesa dentist options out there.
Limiting foods that are damaging to your teeth. This includes food high in starch and sugar, especially sticky candy or other snacks. Additionally, limit snacking between meals which increases the likelihood of bacteria producing harmful acids that damage your tooth enamel. Enamel is the thin but tough outer covering that protects your teeth.
Millennials and Dentistry
Millennials have commonly been blamed by economy experts for killing off staples of the American economy, such as shopping malls, designer clothing, and even parts of the auto industry. Many believe that private dentistry may be next. This is despite the fact that over one million teens, or 5 million people total, have invested in Invisalign to straighten their teeth. Every year, adults make up 20% of the patients who get braces. Getting braces or Invisalign has helped many people achieve the teeth that they desperately wanted. It can knock people's confidence if they are ashamed of their teeth and want to do something about it. Seeing if Invisalign can fix overbites in children, adults, etc. is something that many will look up to hopefully get their answer.
New research suggests that millennials should not be shrugging off dental hygiene, as many are not cleaning their teeth regularly. A study found that three in 10 millennials brush their teeth only once a day. Research also showed that the average millennial has gone two or more days without brushing their teeth. In addition to these facts, as high as 73% of millennials drink liquor, wine, or beer which can lead to oral health issues. Wine, both red and white, is highly acidic and known to deteriorate tooth enamel. This, in theory, should then suggest that the majority of millennials should be making sure they find dentistry services using the likes of Opencare or other websites that enable its users to find a local dental practice that is highly recommended and rated in the specific area chosen.
Why Are Millennials Avoiding The Dentist?
Despite these poor dental hygiene habits, over half or 56% of millennials are concerned about losing their teeth. Though, there seem to be various reasons why they avoid going to the dentist regularly for a cleaning and checkup:
22% do not like the taste of the products used.
62% of adults in the United States are afraid to go to the dentist, many harboring this fear since childhood.
Of those who have a fear of the dentist, 74% are afraid of painful treatment, 47% are afraid of pain after the treatment, and 47% are afraid of the noise of the dental drill.
While going to the dentist may be frightening for some, it is not an excuse to avoid receiving proper dental care. There are many dentistries that will accommodate those with fears and help quell those feelings. Dentists believe that creating a welcoming environment and making their patients feel comfortable are top priorities. Ironically, the likelihood is that if you avoid going to the dentist through fear, you will end up with a host of oral health issues resulting in unavoidable pain. This means you would need to visit an emergency dentist, so you'd end up seeing a dentist anyway. If this happens to you, this emergency dental guide may be useful. At least if you go before any problems arise, you won't have to suffer from any pain.
For many young millennials, it is important to take the necessary steps listed above to maintain healthy teeth and gums. This includes practicing daily oral hygiene and regularly receiving professional dental care. This will ensure proper oral health as you grow older, which research shows is heavily linked to overall health.