Just because we're currently stuck indoors, it doesn't mean we can't enjoy the upcoming summer season. Believe it or not, we have found paradise. We're celebrating the season of tropical temperatures with a must-have summer gift set from Sugarfina and COOLA. Sugarfina, known for its luxury candy, and COOLA, the award-winning skin and suncare brand, have teamed up to bring you an on-trend and limited-edition set bursting with sweet, summer-ready flavors. Join us in indulging our senses with the Sugarfina x COOLA Stay Tropical gift set.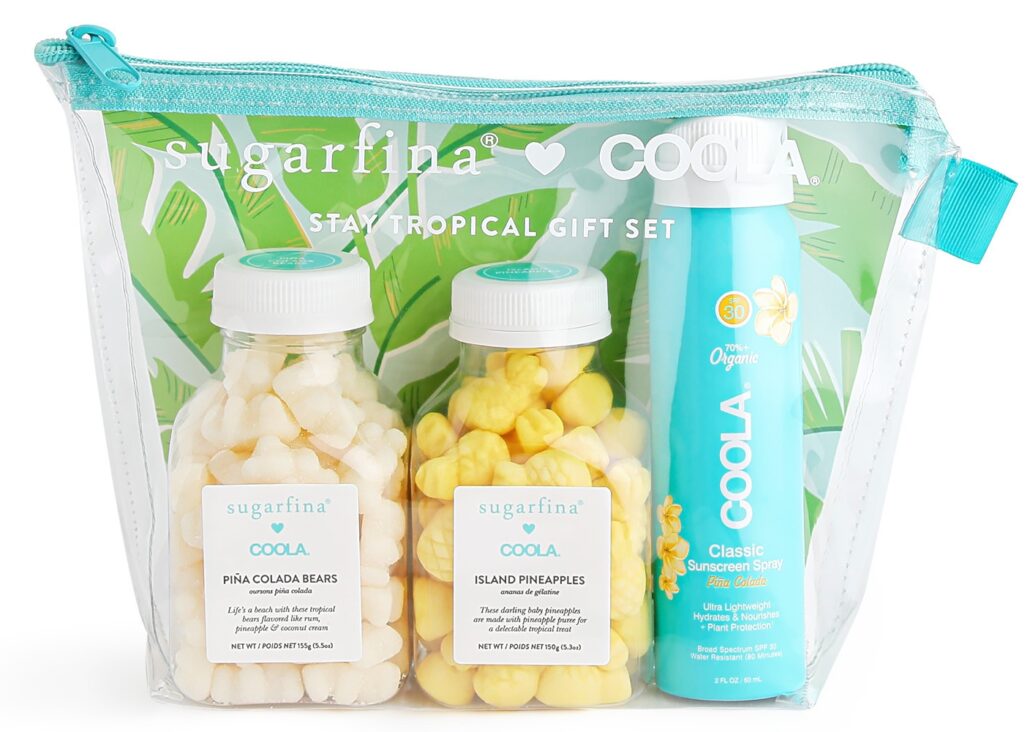 The Sugarfina x COOLA Stay Tropical gift set, housed in an exclusive reusable pouch, features tropical indulgences from both brands. Thanks to Sugarfina, you will yield to the most incredibly yummy Piña Colada Bears; bursting with rum, pineapple, and coconut cream flavors, you'll think you're on an island escape. Your palate will also thank you for their refreshingly tart and sweet Island Pineapple Gummies. The delectable pineapple-shaped gummies are made with pineapple puree for a vegan and delectable island-inspired treat. COOLA further gratifies your senses with its water-resistant, natural piña colada scented, organic Classic Body Sunscreen Spray SPF 30. This must-have sun protection comes in a travel-ready package perfect to take with you. Find your paradise with the Stay Tropical gift set, whether you're heading to the park, backyard, or front porch.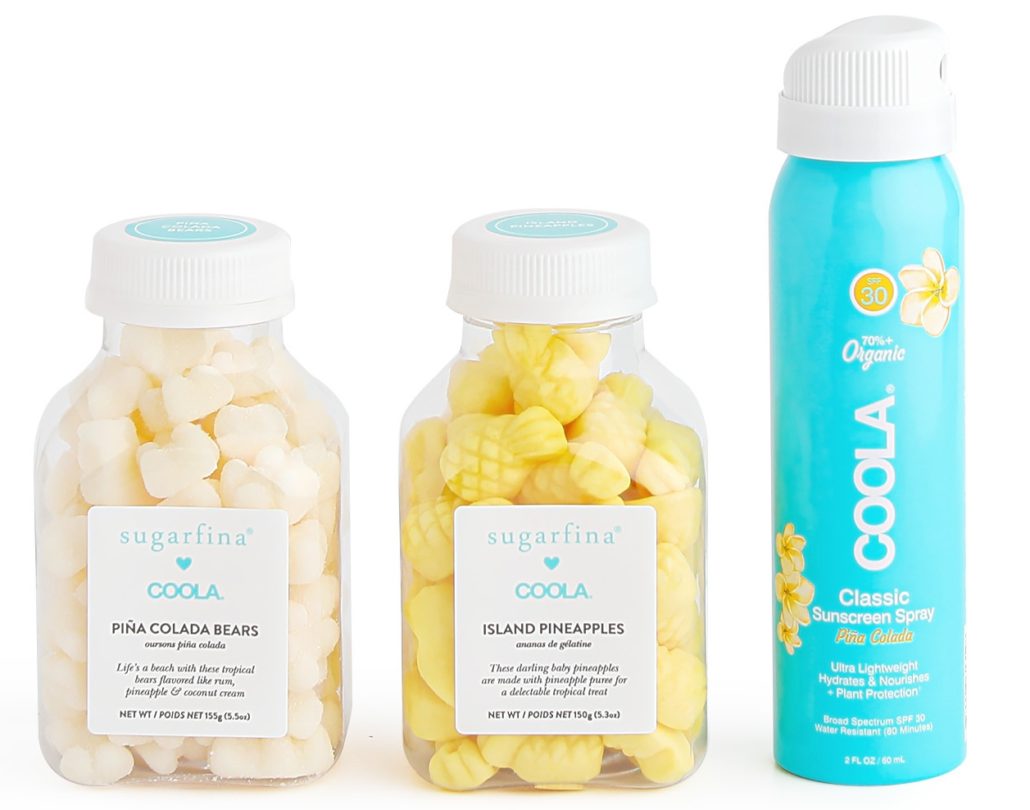 "We are thrilled to be partnering with our friends at Sugarfina, an innovative, like-minded Southern California brand whose treats we adore! Based on a shared desire to surprise and delight our fans, we're excited to introduce our signature tropical scents in delicious gummy form. Yum!" said Chris Birchby, Founder and CEO of COOLA.

"We are consistently innovating and leading the marketplace in both packaging design and product in the luxury confections industry," Said Scott LaPorta, CEO of Sugarfina "So when the opportunity arose to partner with our favorite sun care brand to deliver a sweet luxury experience in gift set form, we couldn't resist!"
With gourmet candies and organic skincare, the Sugarfina x COOLA Stay Tropical gift set offers the perfect dose of summer extravagance. The gift set retails for $30.00 and is available now on www.COOLA.com, www.sugarfina.com, at Sugarfina boutiques, ULTA, and Nordstrom.