Thanks to the pandemic, holiday parties are on the back burner. This means showing off your most festive holiday attire is limited to whoever you're at home with, via Zoom family gatherings, and social media. But how do you stand out with a sea of others posing in their holiday finery "for the gram"? You slay in a standout Shinesty holiday outfit, of course. Or you can give the gift of these hottest holiday attire to loved ones who love to shine during the holiday season.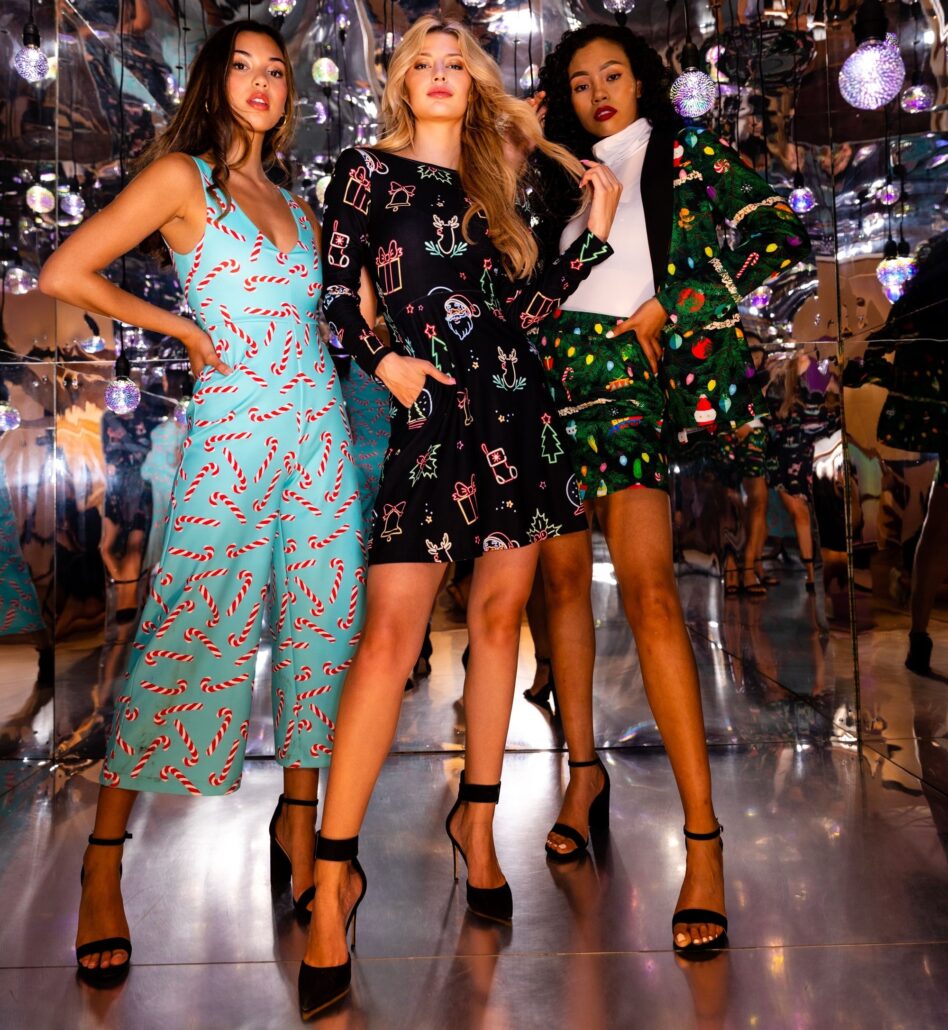 Whether you're having a family get-together, a holiday celebration for two, or enjoying the holidays solo, you can win the holidays with the hottest festive attire for whatever your Covid Christmas plans entail. In Shinesty holiday-themed apparel, you'll win "best holiday look" every time. We're not talking ugly Christmas sweaters (although, they do have those too), we're talking sophisticated holiday fashion, with a festive edge. We're talking matching suits, their infamous pajama overalls (Pajamaralls for short and possibly the greatest fashion invention EVER! – see below), pajamas, dresses and jumpsuits, and even underwear.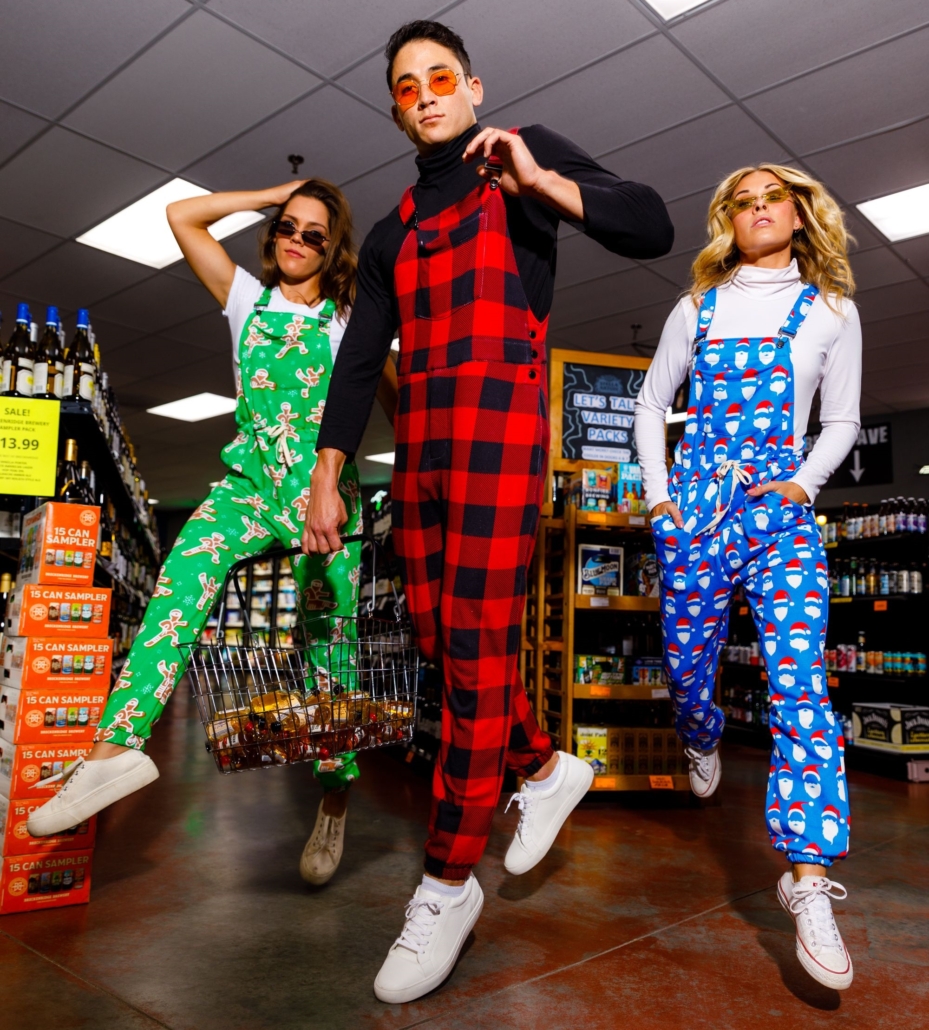 Santa's not the only one that should get to enjoy looking good this Christmas. Wow everyone in a Shinesty Candy Cane Print Christmas Suit or Dress; a Leg Lamp Christmas Suit, Dress, or Jumpsuit from the infamous movie, A Christmas Story. Other Christmas prints include a Gingerbread Cookie, 50 Shades of Santa (an all-over Santa Claus print), Deck Yourselves (an all-over holly print), the classic red plaid, Christmas Tree Print, Knit Print (see below), and so much more.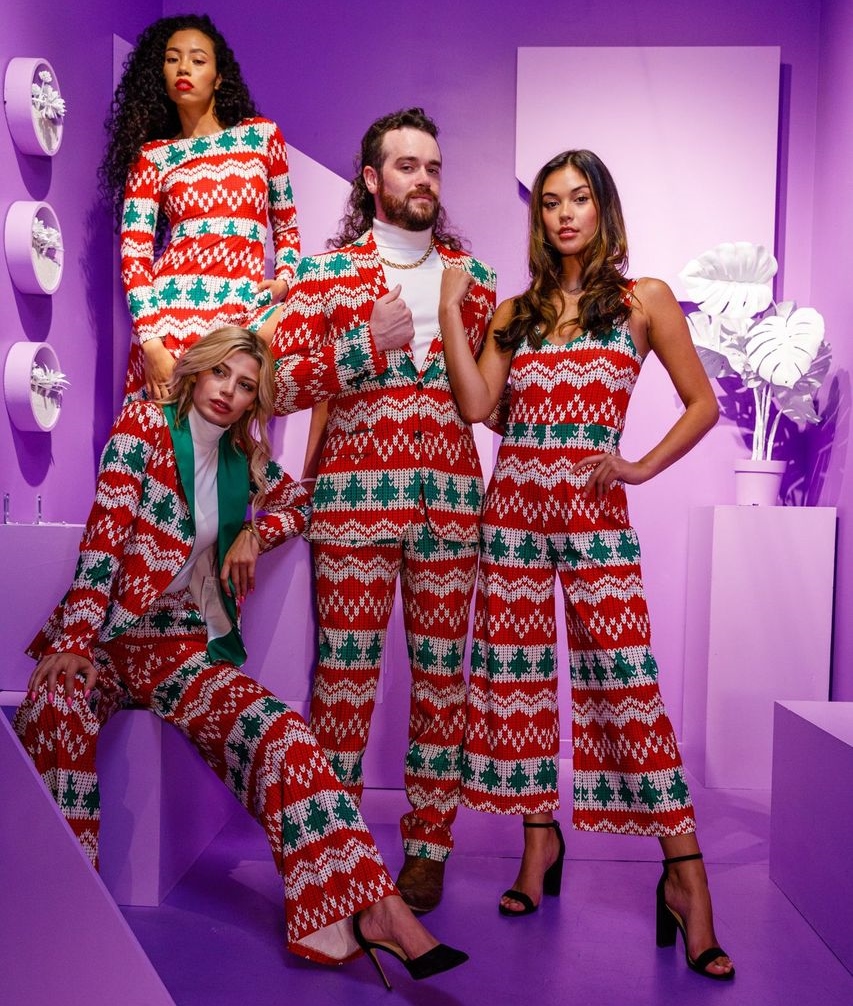 Whether you rock a full holiday-themed outfit (as shown above); Pajamaralls (which, btw, comes with a built-in beer opener); or pair a festive blazer with jeans as below, you'll be the talk of your holiday get-together. Whether that get-together is in person or virtually.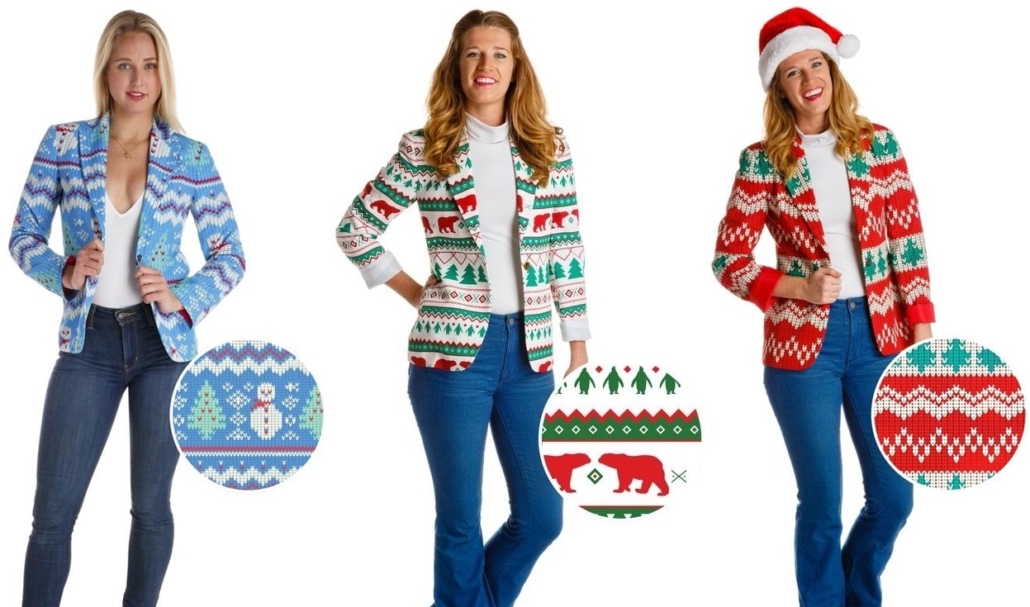 So while Covid-19 might put a damper on the holiday this year, it can't stop the merriment. Show this pandemic that there is no half-assing your holiday celebrations this year by going full-on "Christmas fashion mode". Let the joyous holiday fashions from Shinesty help you win the Christmas season. Shop these holiday fashion look at www.shinesty.com.