We don't know about you but since the pandemic hit, we've been experimenting with our hair. Overall, the pandemic has made a lot of people realize how dependent they are on clinics and beauty spas to keep their skin and hair healthy. Most of these people are wanting to take back their health and look after their hair, nails and skin in a more natural way. Whether this is through a Naturopath Kingston, homemade treatments, or testing different natural products, this process is definitely beneficial to our health.
Of course, this doesn't mean we aren't also using this time to experiment — cutting ourselves bangs, dyeing our hair the crazy colour we always secretly fancied or even trying out those harder straight weaves styles, we've gone a bit crazy! Some of us are trying to get used to outgrowing extensions, roots and maybe even just trying to embrace the natural look. Somewhere along the pandemic timeline, everyone has been tempted to try something a little different with their hair. Sometimes out of boredom, but mostly because being stuck at home means we can safely hide any hair mishaps we may experience. Thankfully there are lots of wonderful hair care products to get us back to healthy hair, no matter how much we experiment.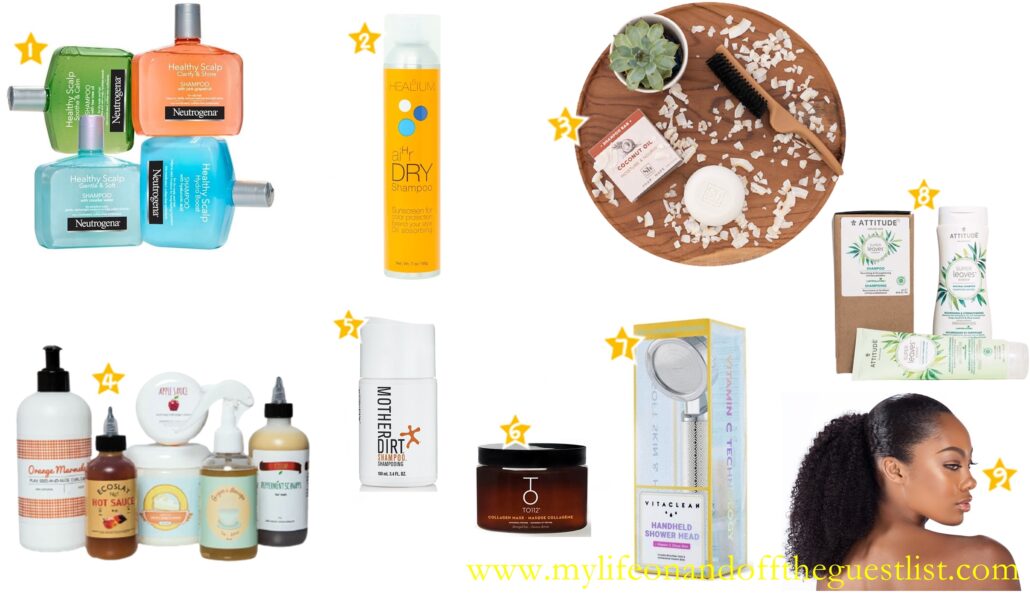 If you are in need of some hair rescue, look no further than these incredible haircare products from Neutrogena, Healium Hair, Soapbox Soaps, Ecoslay, Mother Dirt, TO112 (to-one-one-two), VitaClean, ATTITUDE Living, and Kinkistry. No matter your hair issue, these hair products can get you back to healthy hair. Get to know them all below.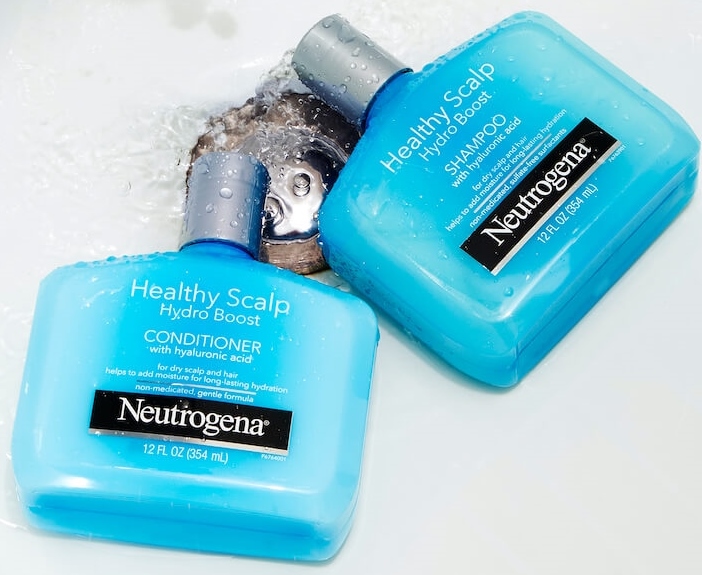 There's a song from the old movie/play, South Pacific, called "I'm Gonna Wash That Man Right Outa My Hair". In 2021, we're going to be washing 2020 out of our hair with the Neutrogena Healthy Scalp Haircare Collection. Thankfully you don't have to wait until 2021 to begin this cleansing process. The four healthy hair cleansers are currently available at Walmart and www.walmart.com, with a national launch next year. The four daily shampoos and conditioners, available for $11.99 each, are clinically proven to cleanse and moisturize your scalp without stripping your hair strands.
These haircare formulas are infused with powerful skincare ingredients, like gentle micellar water and hydrating hyaluronic acid. They treat your roots, hair, and scalp with the same love you show your skin, every single day. The collection includes Hydroboost with hyaluronic acid, Clarify & Shine with pink grapefruit, Gentle & Soft with micellar water, and Soothe & Calm with tea tree oil.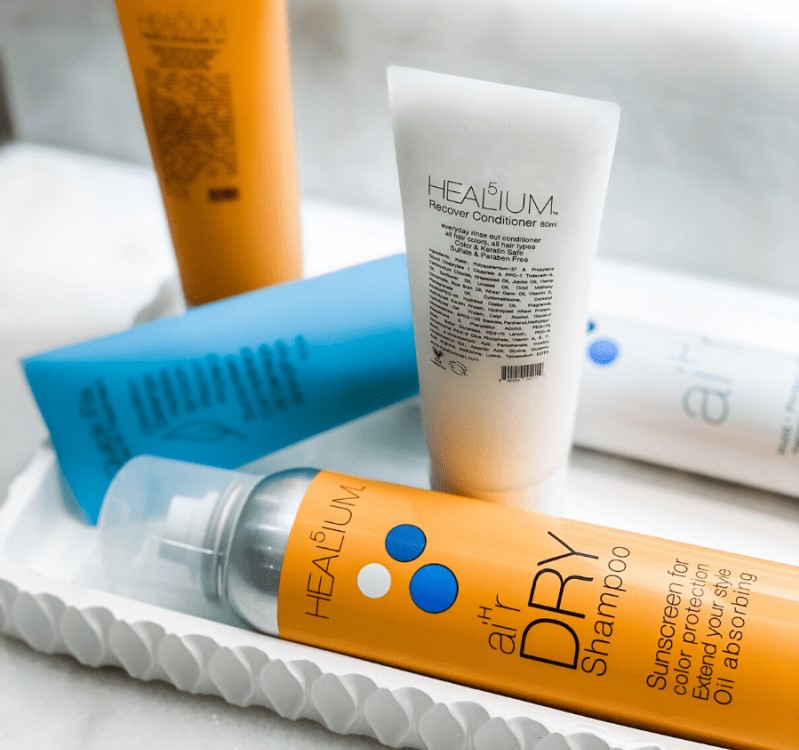 Look no further for your new favorite hair (and time) saver. Use Healium Hair's aiHr Dry Shampoo in the traditional way, to soak up or absorb extra oils on the scalp. Extend the life of your style without washing…again. Almost colorless, aiHr Dry Shampoo will add body and texture and give an irresistible sexy tousled look to your tresses. Healium Hair does not use any parabens or sulfates and each product has up to 25 botanical ingredients. Their healthy hair care products are made in the US and are formulated with natural sunscreen to protect your hair from harmful UV rays. All of the products and ingredients are cruelty-free and certified by PETA.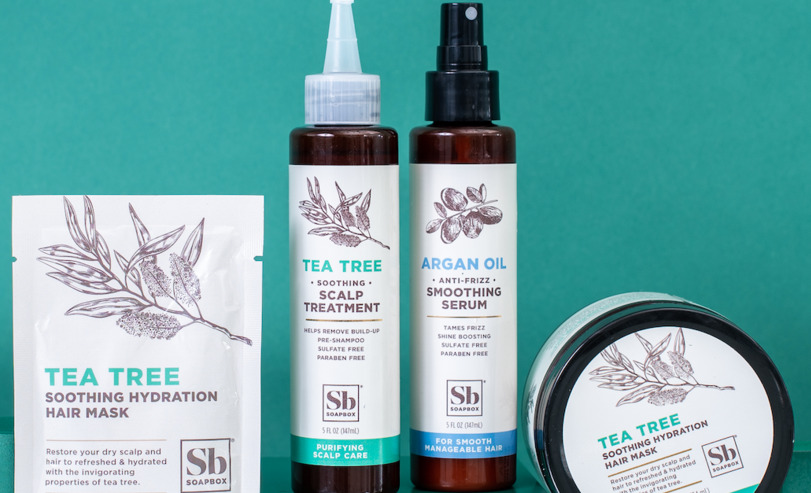 Loving our hair is a wonderful thing. Now imagine if loving your hair also made the world a better place. It can, thanks to the amazing hair care products from Soapbox Soaps. You can help get soap bar donations to those who need it, as you say goodbye to build-up, dry scalp, and frizzy hair and hello to healthy hair. That's right, with every Soapbox Soap purchase, like the above Tea Tree Hair Mask, Argan Oil Smoothing Serum, or even a Shampoo Bar, one bar of soap is donated to someone in need locally or globally. Soapbox Soaps has been doing this since 2010 and they go one step further by allowing you to find out the specific project that benefited from your purchase through their Hope Codes program. We'll definitely be sharing more from this inspiring brand.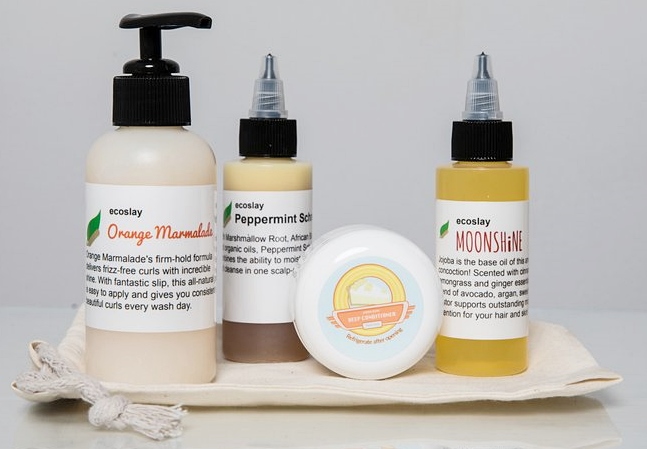 Dry, brittle hair is a no-no. Give your hair the love it needs to stay hydrated and healthy this fall and winter! Made from natural ingredients, Ecoslay's hair care products are just what you need to give your hair and your senses the boost and nutrients it needs to maintain its natural beauty. Pick from their Orange Marmalade Curl Definer to help get those lasting waves; Matcha Boost to strengthen brittle, dehydrated hair; and Banana Cream to deep condition and add hydration during the dry, cold months. If you're looking for a leave-in conditioner, try their newly released Rice Pudding Leave-In Conditioner and Moisturizer, to help keep your locks moisturized. The best part, all their hair concoctions (which have really fun names) smell incredibly yummy.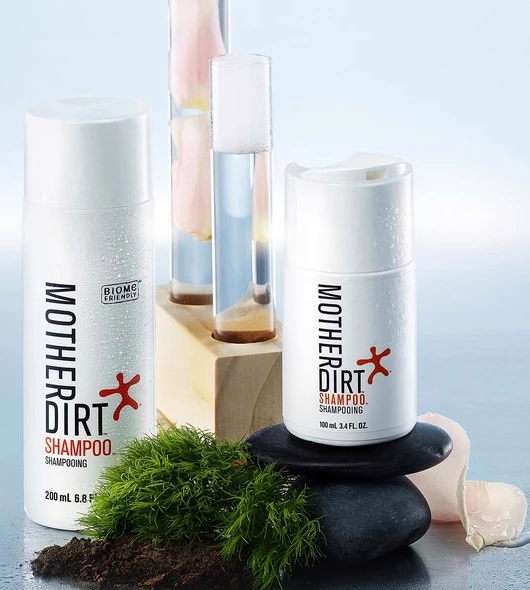 It's been a while since we've celebrated this beauty brand. We previously wrote about Mother Dirt in our "Your Skin Needs Bacteria: Rethinking Clean with Mother Dirt Products" article. Preservative-free, fragranced-free, clinically-tested, and dermatologist-reviewed, Mother Dirt's shampoo, $15.00, supports natural, healthy-looking hair. Users across all hair types notice their hair looks shinier, fuller, healthier, and feels softer and stronger. 62% of users are able to wash their hair less often, especially when paired with the AO+ Mist. Get this healthy hair must-have now on www.amazon.com.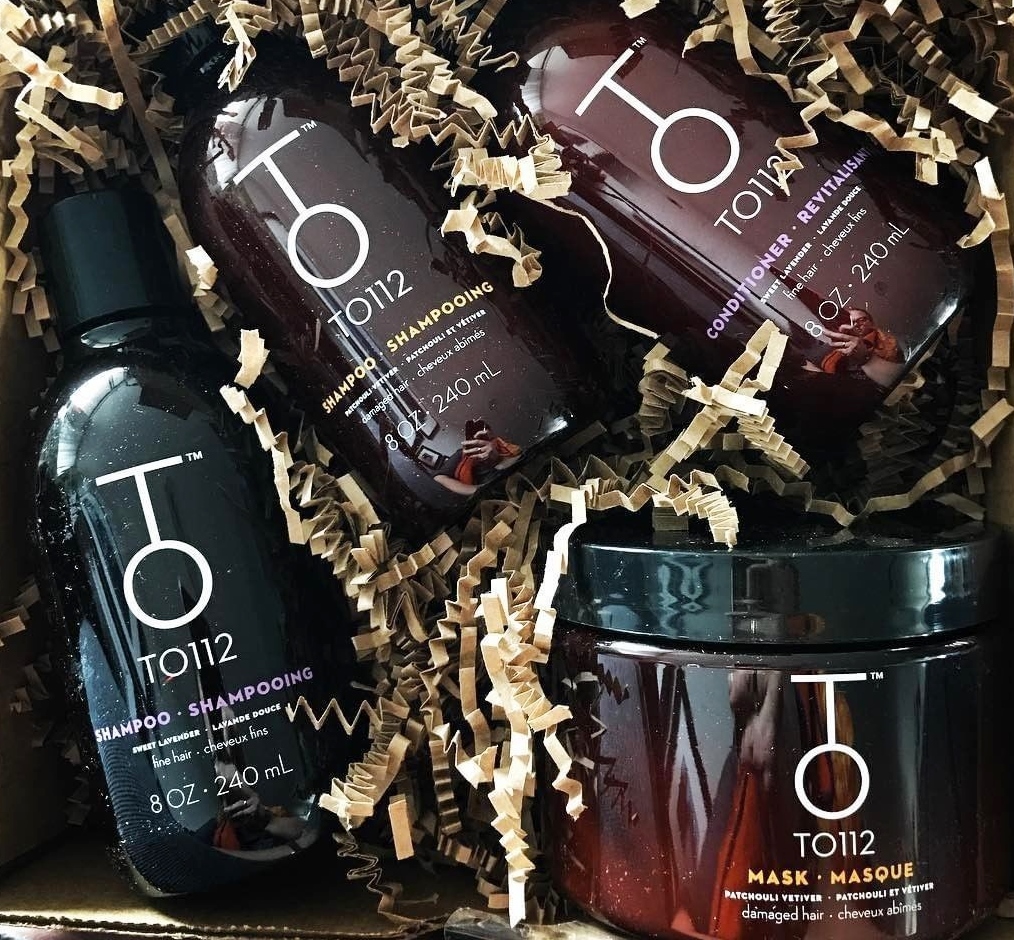 The TO112 Collagen Hair Mask, $65.00, is specially formulated with collagen to help restore damaged hair and give it the boost of strength, elasticity, and softness it needs. Whether the damage comes from a love of excessive color processing, heat styling, or simply the environment you live in; this mask nourishes to help hair feel new again. A consciously selected blend of oils, proteins, and ginseng root extract to infuse your hair with moisture, prevent breakage and promote shine, all without leaving behind any oily residue.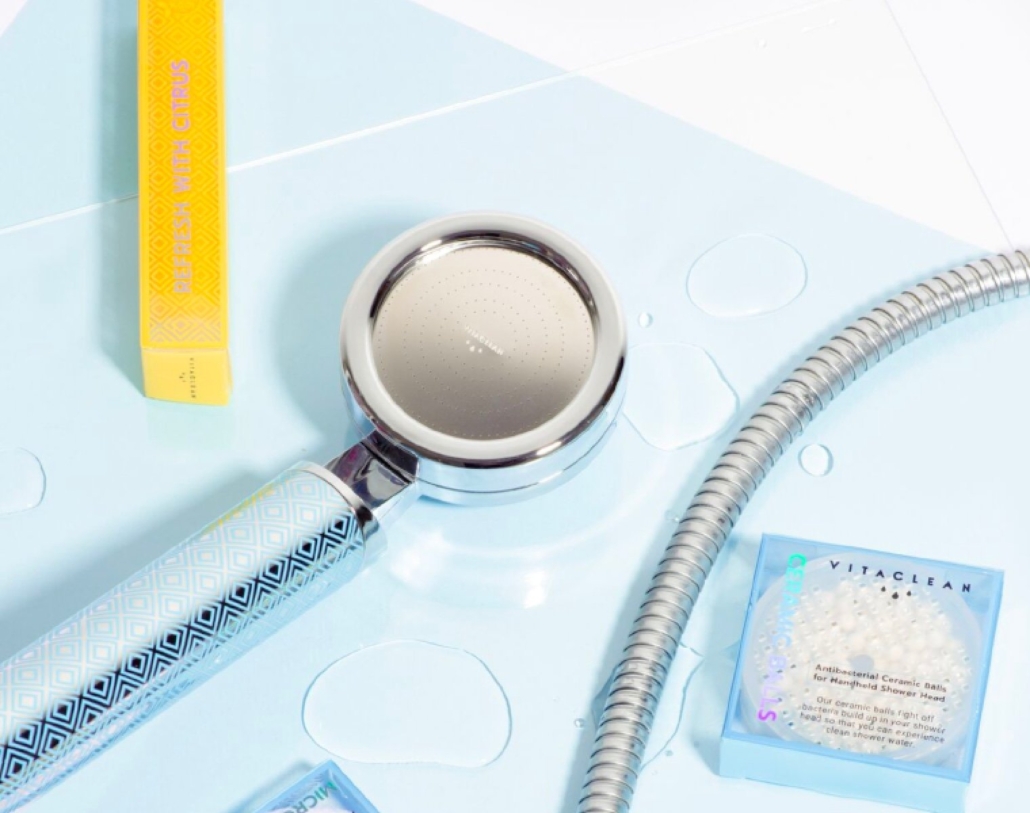 VitaClean is disrupting the beauty industry with its Vitamin C Aromatherapy Filtered Showerhead. The VitaClean Aromatherapy Shower Head, $69.99, is the go-to beauty secret for top celebrity hairstylists for its Vitamin C properties that brighten skin and hair. Easy to install, these showerheads remove shower water impurities and toxins to restore skin and hair to their natural luster. They're the perfect solution to hard water; acting as a quick, easy, and effective way to neutralize chlorine, limescale, and bacteria build-up from your shower.
Attitude cares for your health and the environment. Now you can now stock up and refill your favorite shampoo at home with their new Bulk to Go containers. Carrying more than four times the quantity of products and using 81% less plastic than their original packaging, their Attitude Super leaves™ Shampoo – Nourishing & Strengthening formula combines the goodness of olive leaves with grapeseed oil, widely used for their healing and moisturizing properties. Ideal for dry and damaged hair, their natural shampoo is packed with healthy fats and antioxidants to restore and strengthen your hair. EWG Verified, hypoallergenic, and dermatologically-tested, their shampoo includes moringa seed extract, known for its anti-pollution properties. Their products range from $9.95-$29.95 and are available at www.attitudeliving.com.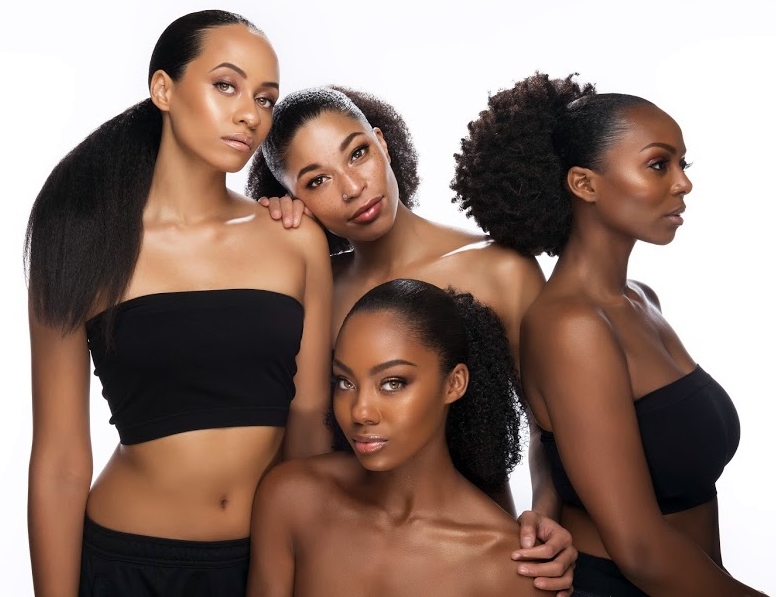 If you're looking to give their hair a much-needed break from all those experiments while homebound; we've got an easy solution for you. Learn to love and protect your every curl, kink, and coil with Kinkistry, the ultimate all-natural hair solution designed for women of color. From clip-ins and wigs to wefted hair and drawstring ponytails, their 100% Virgin human hair extensions are made to blend in seamlessly with your hair's texture so you can achieve the style you want while indulging your inner naturalist. Shop for your favorite style at shop.kinkistry.com.