If you're like us, then the time spent in your kitchen has doubled or maybe even tripled. We can absolutely say that this pandemic has us spending much more time in the room we usually spent the least time in; much to the detriment of our refrigerator and groceries. No doubt some of us will be looking to hire people like Thomas Buckborough & Associates to remodel our kitchens once things get back to normal, especially now that we've realized just how important they are in the house. The current situation has also shown us that there are things we desperately needed in our kitchen. Kitchen tools that will make our pandemic lives easier.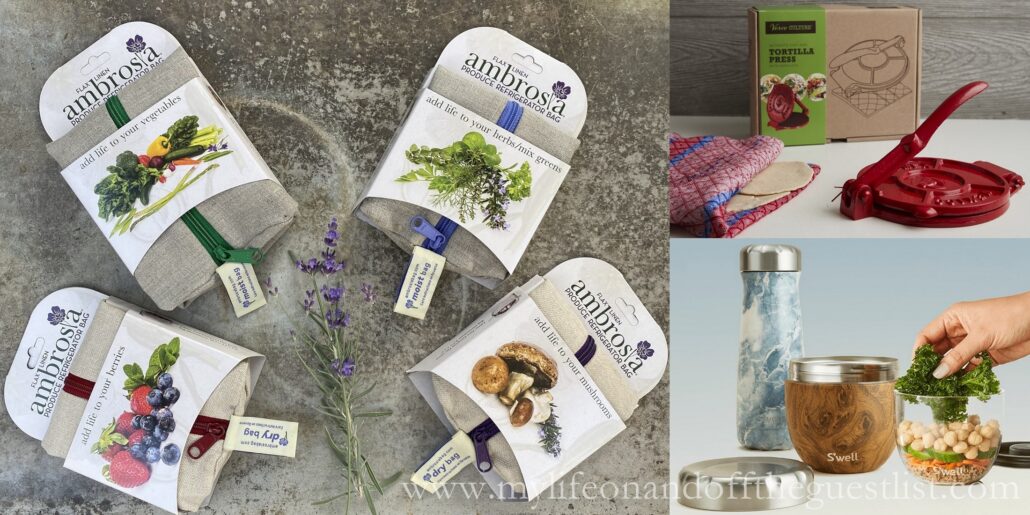 They say the kitchen is the heart of the home. If it wasn't before, it certainly is now. We're sharing kitchen tools from Ambrosia Bag, Verve Culture, and S'well that are sure to make your pandemic kitchen life a little easier. In some cases, a lot more fun.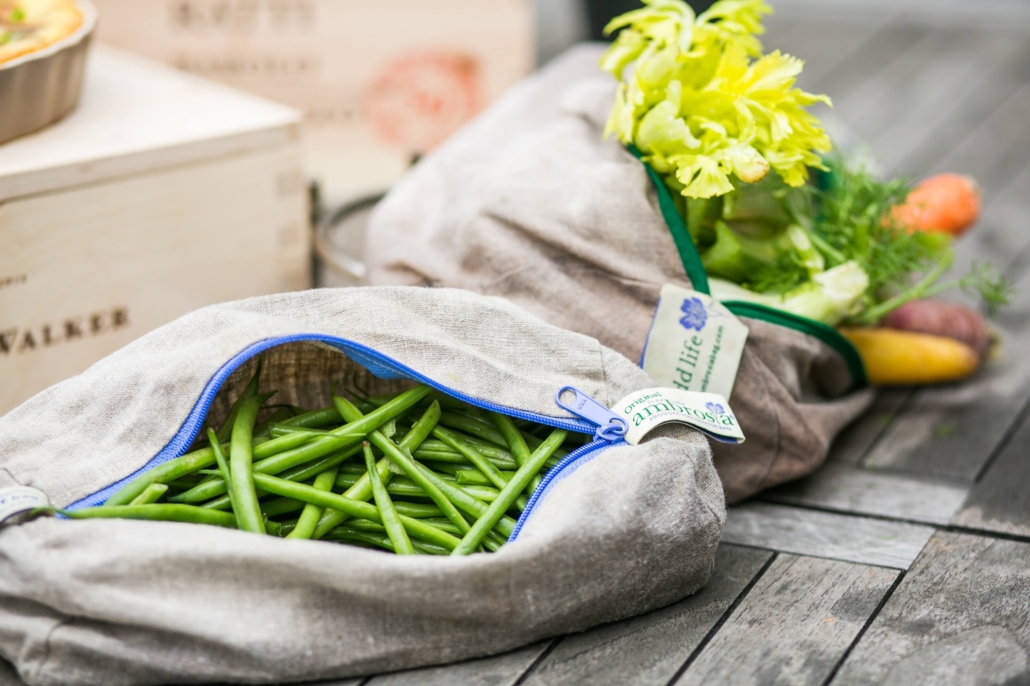 We love fresh vegetables but for some reason, they seem to go bad quickly once they enter our refrigerator. Granted, it may be because we overbuy and can't use everything all at once and we end up having to throw a lot away. Our asparagus purchase tends to suffer the most. Thankfully the Ambrosia Bag came into our lives and solved our issue. This sustainable bag is the solution to all of your food-wasting problems! Say hello to the eco-friendly fix to keeping your food fresh in the fridge. Say goodbye to the waste and guilt of spoiled fruits, vegetables, mushrooms, and herbs! These flax linen vegetables and fruit bags are a godsend to those of us who have gardens and for the rest whose fridges seem to be the place where vegetables go to die. The Ambrosia produce bags come in four varieties – Vegetable, Berry, Mushroom, and Herb. They range from $24.00 – $30.00 and can be purchased at www.ambrosiabag.com.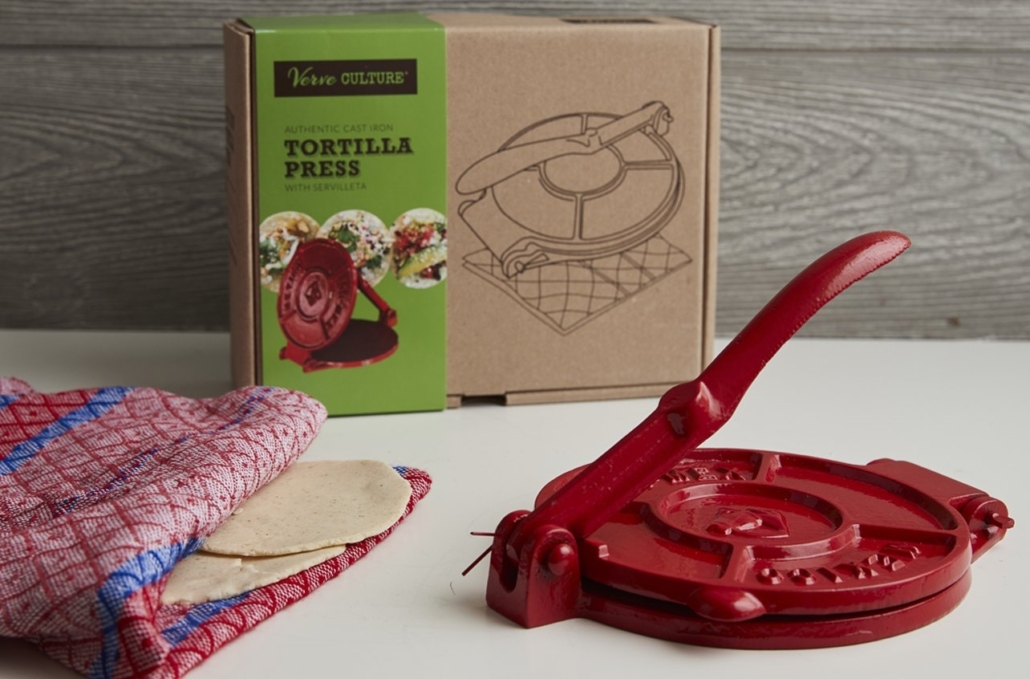 Everybody loves tortillas! They seem to be the perfect snack or meal. Whether you're cooking for just yourself or feeding an entire family, nothing pleases a crowd (or a single), like a delicious tortilla; you're probably craving one right now. Well, Verve Culture has the perfect kit for you when those tortilla cravings hit – the Tortilla Press Kit – Red Cast Iron with Servilleta, $45.00. You are sure to wow the crowd, whether they be your family or your friends on Zoom with your street tortilla skills. Instead of searching for the perfect tortilla, you can just make them. Our favorite thing about the Verve Culture Red Cast Iron press? It's made in Mexico from old Singer sewing machines and other recycled irons. It will last you forever and gift you with perfect tortillas every time. What's not to love! Plus it also makes an amazing gift. Get one or more now on www.verveculture.com.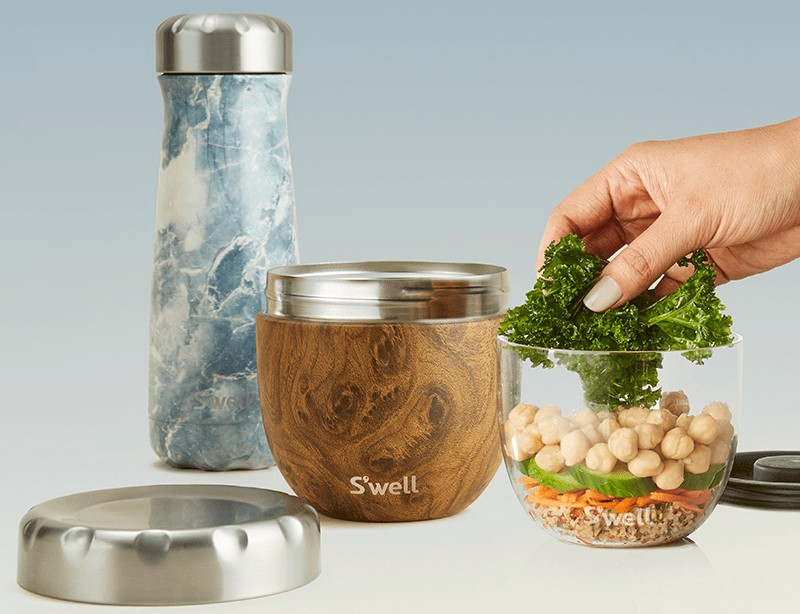 More cooking means more leftovers. And while you can bury yourself under a cupboard full of plastic storage food containers (if you can find the covers), we're got a more stylish alternative. Savor your leftovers the next day with S'well Eats sustainable containers and bowls. Whether working from home or on the go, these handy, insulated containers are perfect for storing food and look great in any kitchen. Available in two handy sizes, these fashionable, reusable containers are the perfect storage for both hot and cold food. These 16oz and 20oz containers keep food cold for 12 hours or hot for 7 hours. Get your favorite color and design for $40.00 – $50.00 on www.swell.com.
We'd love to hear what kitchen tools have become essential to you during this pandemic.