As the save the dates for the Paris haute couture shows went out, we found ourselves looking forward to one designer's collection during Paris Haute Couture Fashion Week. The last collection we highlighted left us completely enamored and wanting more. We were excited to see what breathtaking beauty was to be released onto the world by Ziad Nakad, and we are not disappointed. The astounding Ziad Nakad SS2021 Collection, Birds of Love, brings to mind where we would be if the pandemic didn't happen; the luxurious, carefree existence we basically took for granted. For us, it also took us to the time period of Shonda Rhimes's spectacular Bridgerton series. Couldn't you see the various Ladies, Duchesses, Countesses, and Queen Charlotte in these gorgeous gowns? Keep scrolling to see the entire spectacular collection.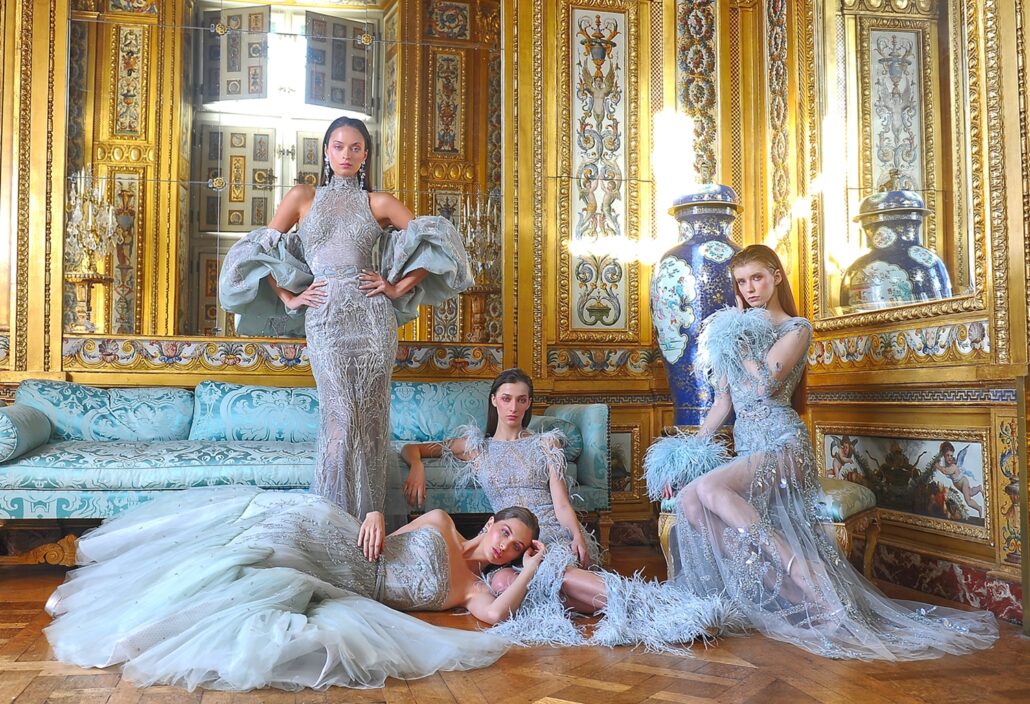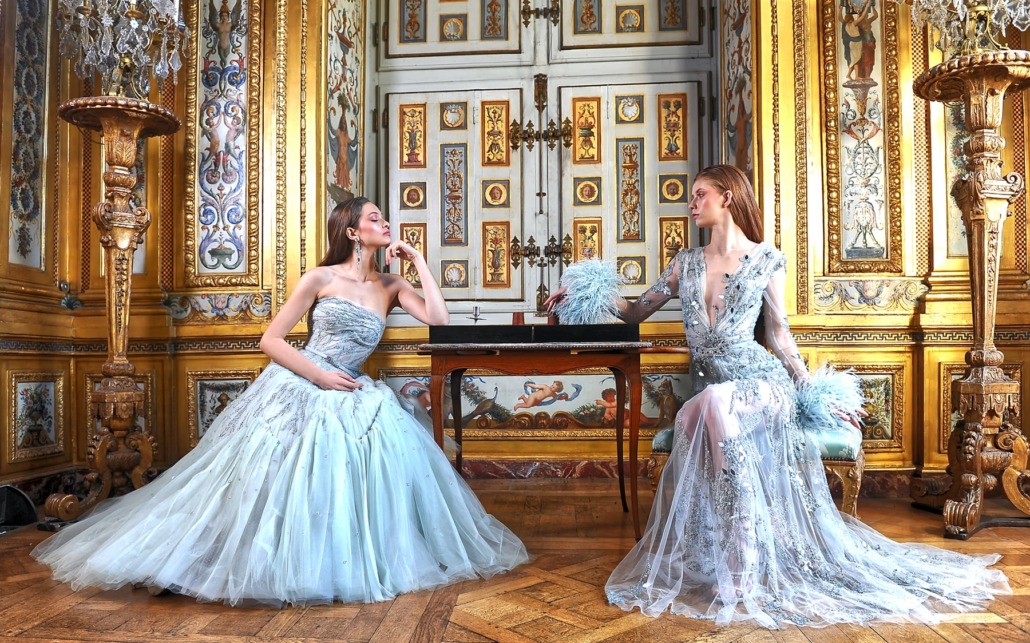 The Birds of Paradise of Lebanese designer Ziad Nakad landed at the Château de Vaux-Le-Vicomte for a collection full of colors and symbols. The collection lavishes in flying away from Beirut, bruised by recent events, longing for escape, for dreams, for travel. Ziad wanted this collection sexy and slightly frivolous, in order to regain the carefree life of yesterday; life before stay-at-home orders, the lingering permanence of forever wearing athleisurewear, and cabin fever. His astonishing dresses are majestic, transparent, and airy. We love his use of Ostrich feathers mingling with silk and lace. If one must fly away and enjoy the freedom of luxurious escape, why not do it in ostentatious fabrics.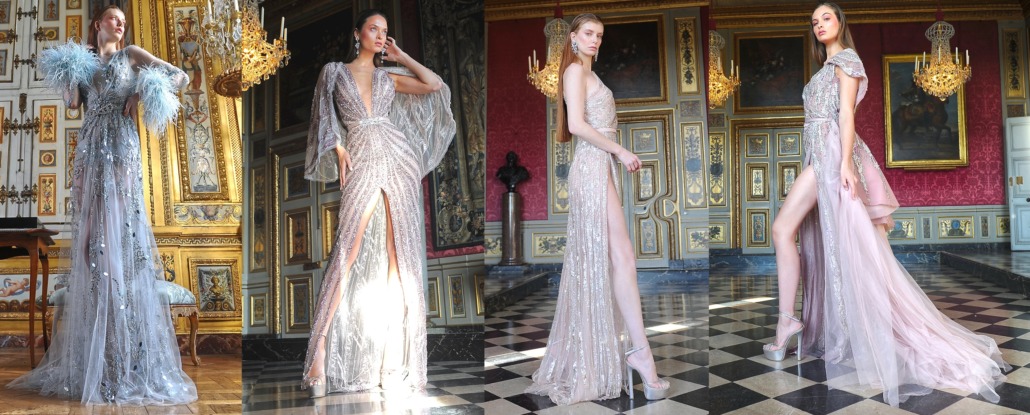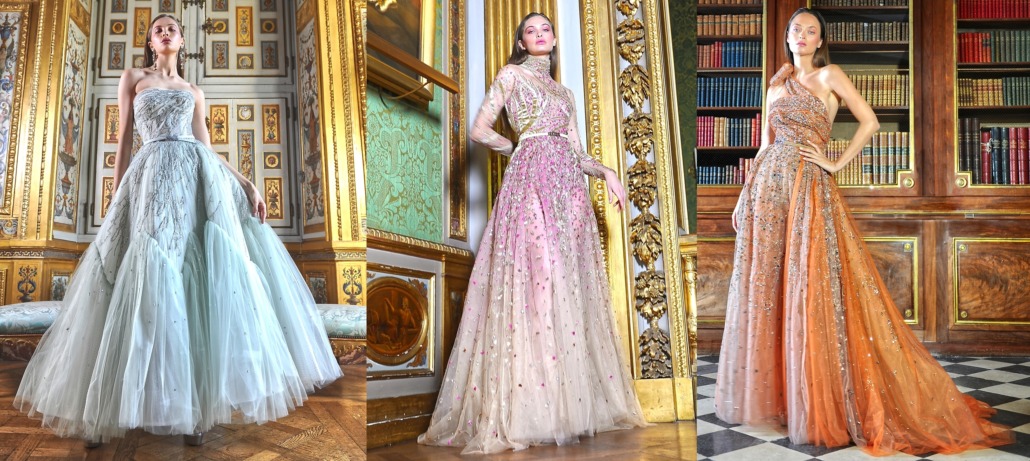 We enjoy that Ziad Nakad's collections celebrate timeless beauty, sophistication, style, and elegance. We're more than happy to escape with him and forget the tumultuous time we endured in 2020. We highly recommend taking the time to yield to the beauty of his collection.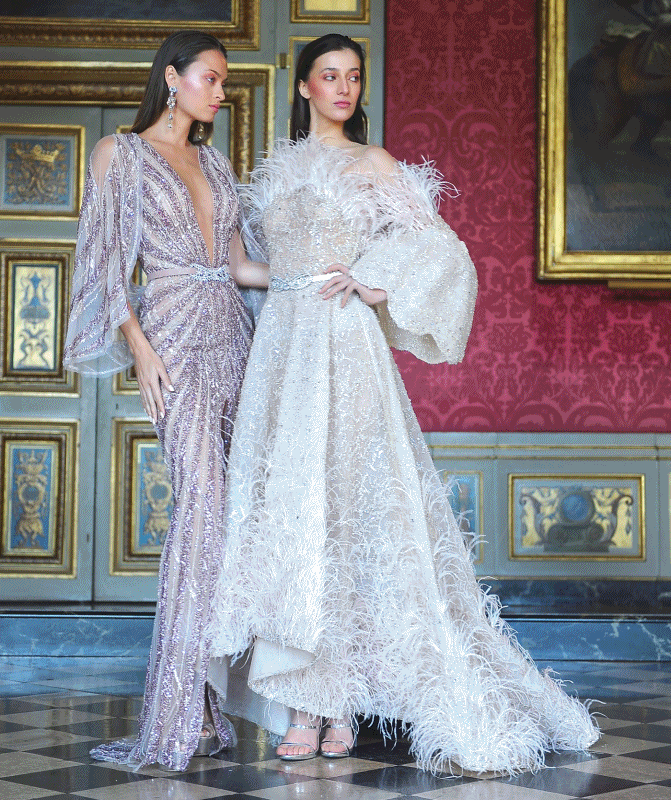 All pieces are entirely hand-embroidered in the designer's atelier; one of the positives of the lockdown is the time it is and has given. For example, Ziad Nakad's spectacular wedding gown required 3 months of work; or in this case, 3 months of escape.