We've been on automatically for the past few weeks, not realizing we having been paying much attention to our hair. With the neverending hours of zoom meetings and a heavy workload, our hair has been in a top knot for a while. Some might say long enough to rival ballerinas. Thankfully a hair savior was recently brought into our lives in the form of Bouclème Root Refresh. This double-duty hair product harnesses the power of plants to care for curly hair.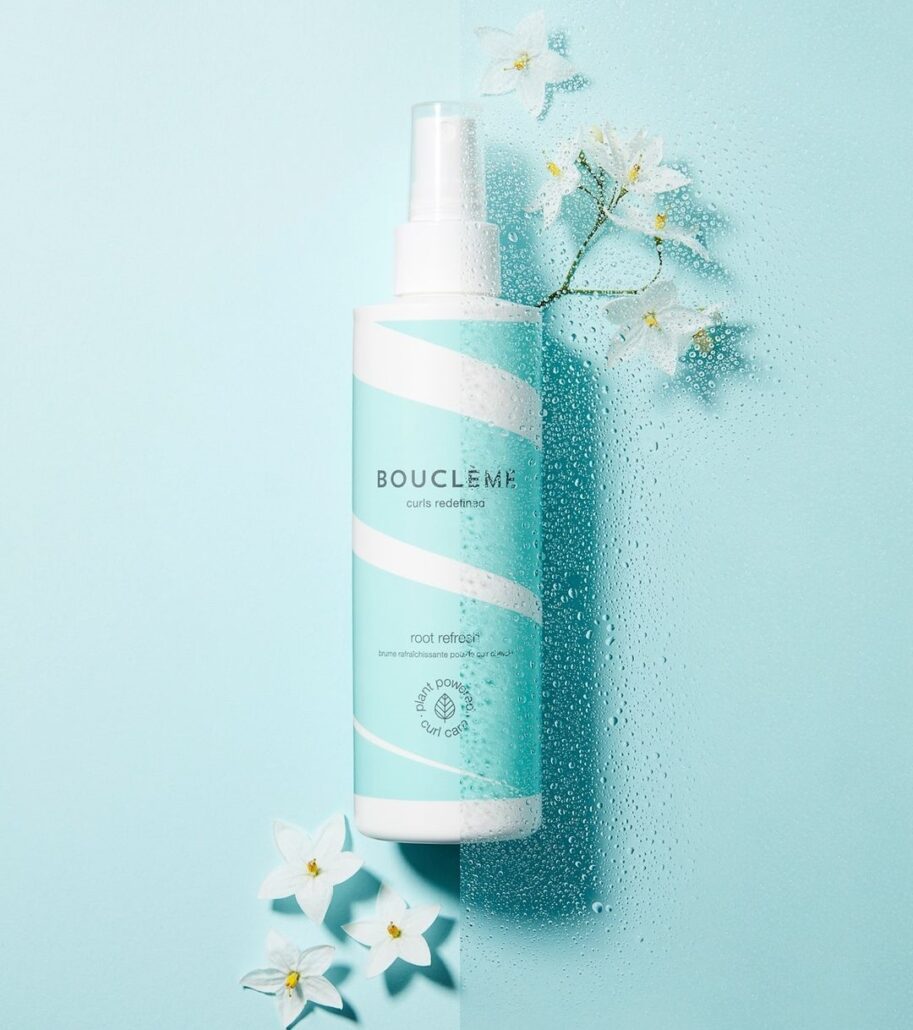 Until we have time for a proper wash day, Bouclème Root Refresh keeps our hair and scalp moisturized and smelling great. Although our hair keeps going back into a top knot, our hair looks and smells wonderful with none of the stickiness and residue that dry shampoos can leave behind.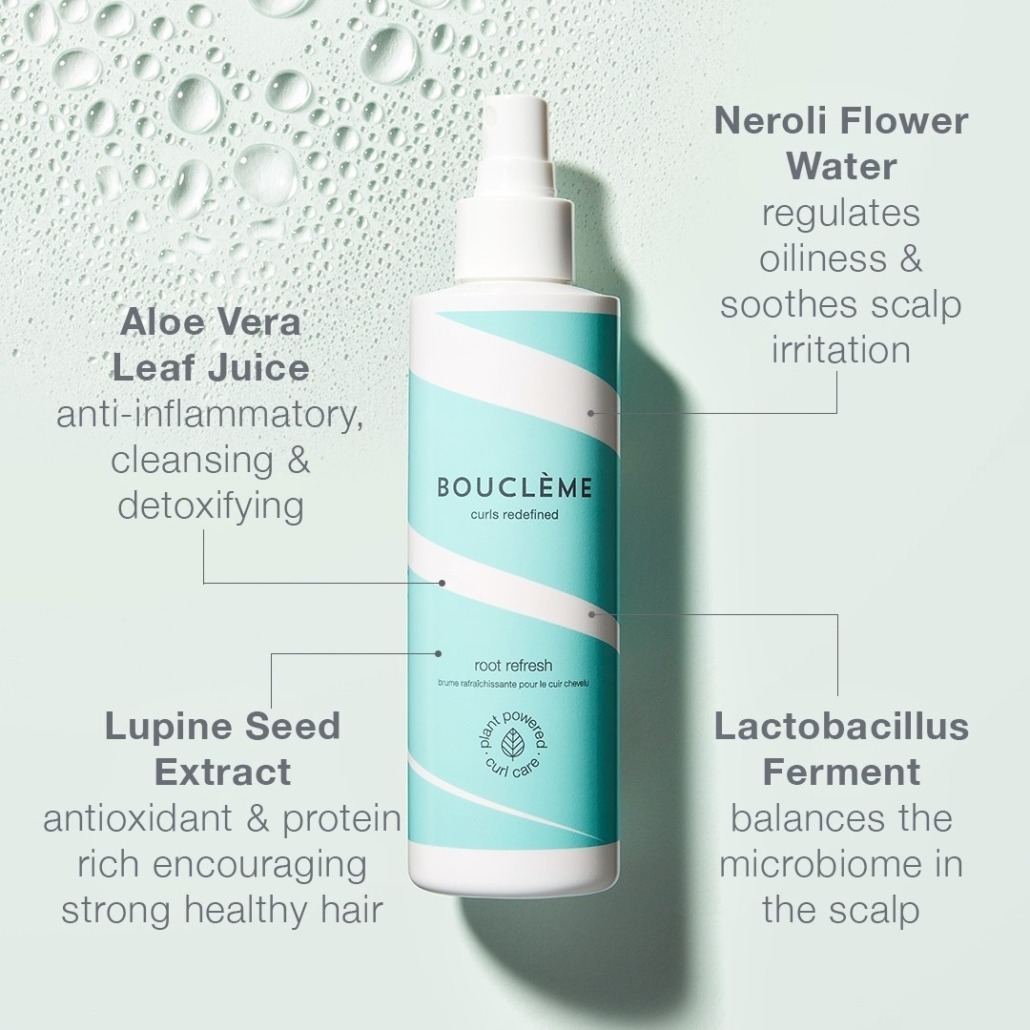 The Bouclème Root Refresh is a refreshing mist that soothes, deodorizes, and revives scalp and roots to encourage strong and healthy curls. The spray, great for all hair types, also works well when wearing hair in braids and other protective styles. It keeps your scalp hydrated and helps to reduce dryness and irritation. If you usually go well past your wash day, this is a must-have hair product to keep within arm's length.
The Bouclème Root Refresh contains probiotics that nurture the scalp. This ensures your scalp's microbiome is balanced, thereby boosting its natural defenses against environmental stressors. Whether you're after a perfect post-workout refresh, want to extend those wash day curls, or just experiencing irritation from scalp dryness, spritz on your roots and feel the hydration boost. We love Root Refresh for its wonderful ingredients and these benefits listed below:
POST WORKOUT: neutralizes scalp odors caused by sweat
EXTEND WASH DAYS: the curly alternative to dry shampoo
PROTECT & TREAT: refresh scalp while wearing styles like braids, twists, and Bantu knots
SOOTHE SCALP: active ingredients to soothe irritation & sensitivity
The beloved plant-powered Root Refresh (trust us, you'll love it after one use), is available now for $30.00 on www.boucleme.us.