There are many wonderful Valentine's Day gifts to give, but giving flowers will also be at the top of the gift-giving list. The flowers we're highlighting today show why they continue to be for a good reason. If you're looking to give curated flowers with their own unique aesthetic that can be enhanced with custom blended fragrances, monograms, and charms, look no further than Rosepops, the first-ever poppable roses.
Roses have been a symbol of expression of love and a hallmark gift for all occasions. Especially Valentine's Day. This year, why not give flowers they'll never forget? Give the gift of Rosepops! Why? They are the only roses on the market that will pop out of the box, offering signature collections and unique personalization! Whether you're gifting your BFF, sister, or mom for Galentine's Day or your significant other on Valentine's Day, you can't fail with these stunning roses.
Rosepops works exclusively with Ecuadorian farms that offer only the finest preserved petals. Founded by Elisa Freilich, their roses are sustainably grown and sourced, allowing their arrangements to remain robust for one year or longer. Their rose farms also work exclusively with non-toxic ingredients, ensuring their unique processes do not pose any threat to humans or the environment.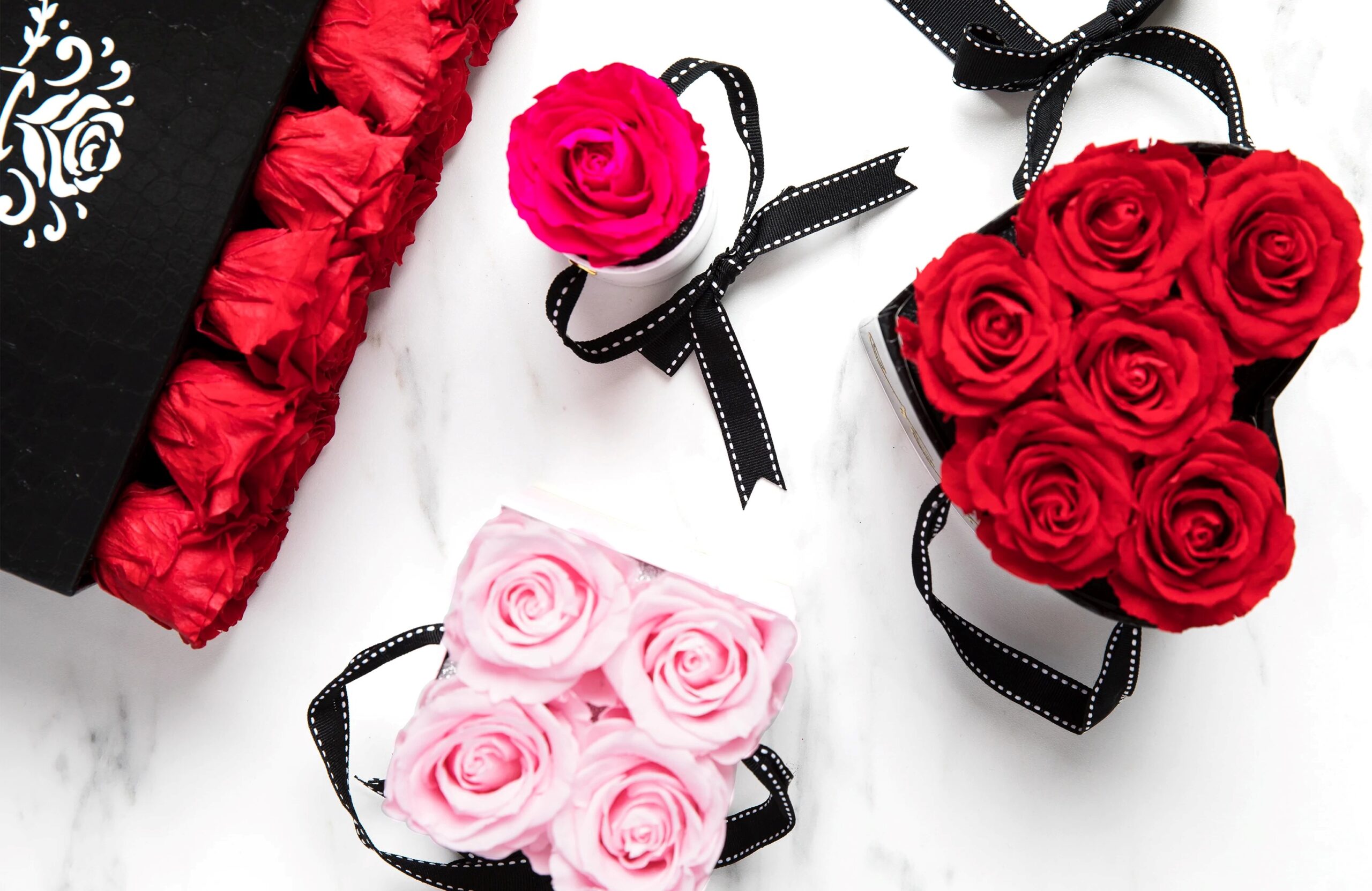 Rosepops' mission is to offer long-lasting roses and even longer-lasting memories. Whether you send one single rose or twelve perfect Cherry Red blooms, each Valentine's Day Rosepops comes adorned with a special charm, housed in an elegant box, and enhanced with their custom blended Red Carpet Rose fragrance. Not only are these specialty rose arrangements utterly beautiful, but you can also personalize your handcrafted preserved roses arrangement. Rosepops offers many personal and custom touches you can add to any arrangement. Check out a couple of their Valentine's Day offerings below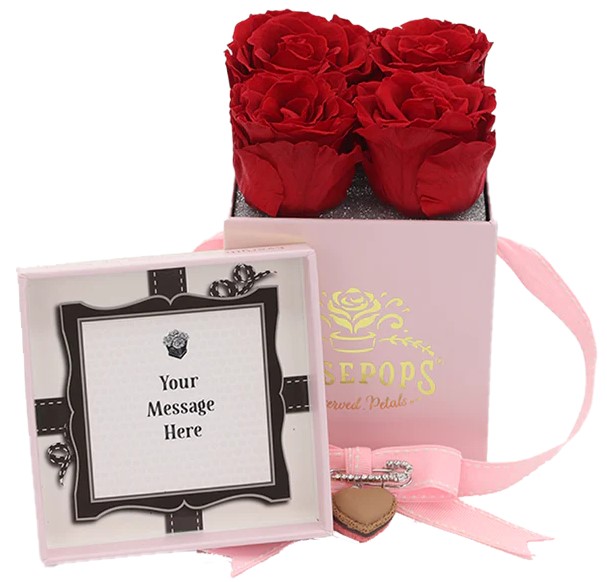 The above The Four My Love features four Cherry Crush Blooms in a petal pink box adorned with a Golden heart of sweet love. This POP will wow with a heart-shaped French Macaron charm that looks good enough to eat! All that's missing? Your customized message of love and you've given one of the most romantic gifts you can give.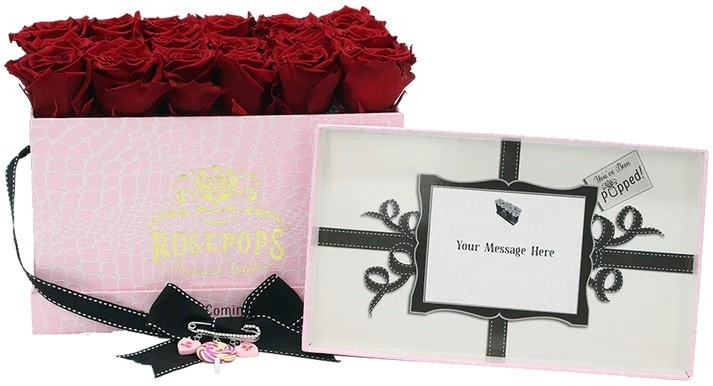 The Swoon Full of Sugar arrangement boasts eighteen swoon-worthy robust red roses perfectly in a rich pink mock crocodile box. It features a trio of sweet charms that enriches the golden "Sweet Valentine" sentiment that adorns this premiere POP.
Now that you've fallen in love with these arrangements, will Rosepops be added to your Valentine's Day gift list? Do you know someone that would love these poppable roses? We're sure your answer is yes, so head over to www.rosepops.com, and see how you can save 20% with code VDAY20 for an arrangement for the love of your life.