Over the last few years, we've heard so much about portion control and enjoying food in moderation. Especially with the studies that show childhood and adult obesity is on the rise. Because of this, many people have cut out a lot of their favorite foods and snacks; but this drastic change is not really necessary. Everything can be enjoyed in moderation. While attending the Summer Fancy Food Show, we were introduced to one food brand that is "changing the way you breakfast", Bantam Bagels.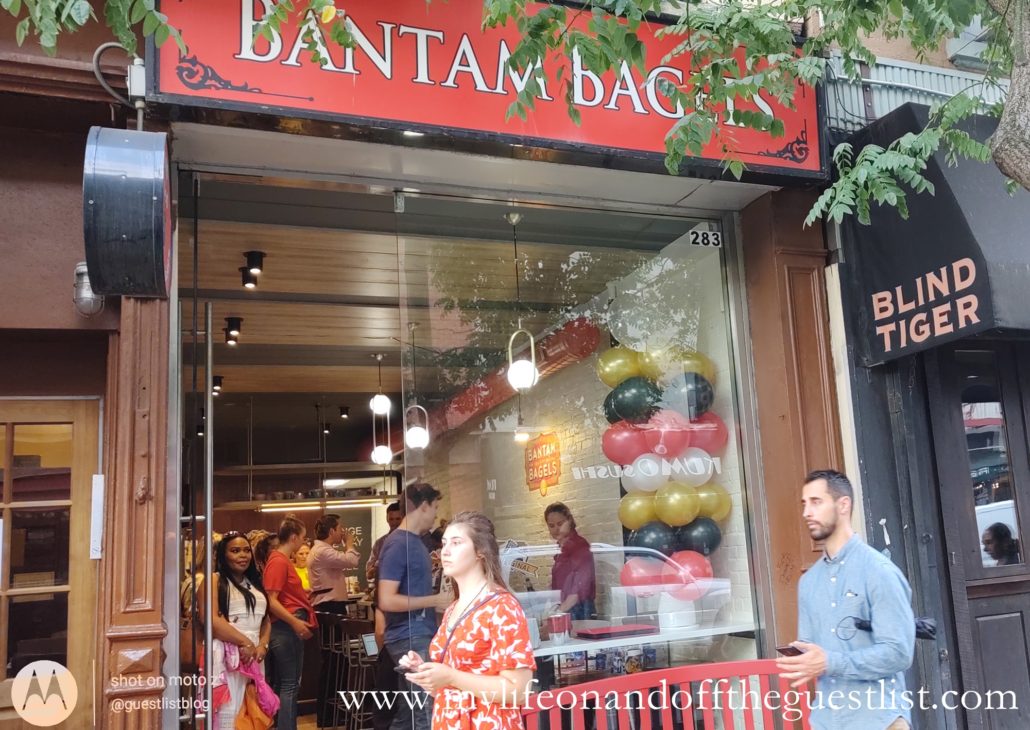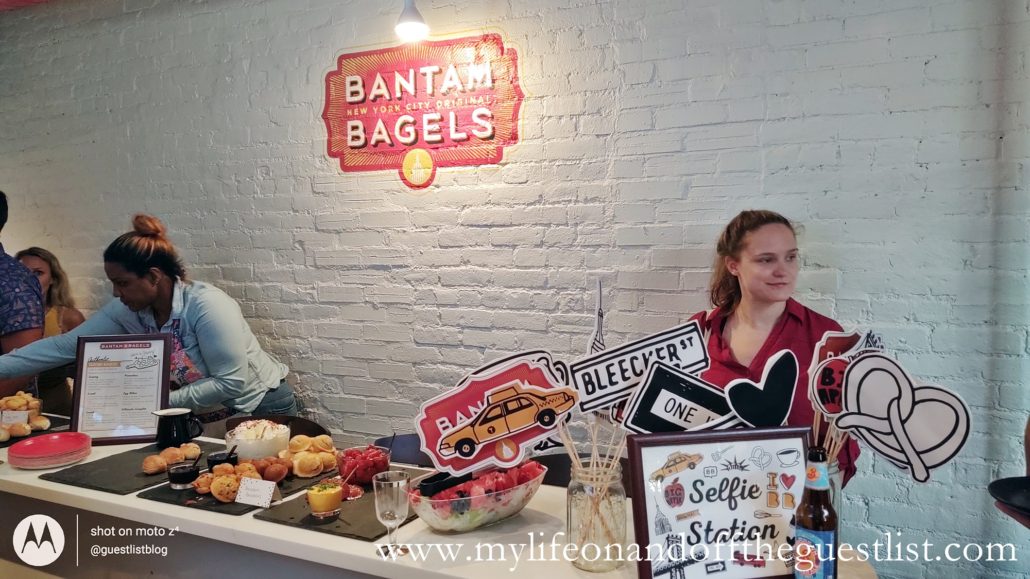 What are Bantam Bagels? These "mounds of heaven" are mini filled bagel balls with cream cheese on the inside. It's truly the most unique and exciting way to eat an authentic New York bagel. Founded by husband and wife team, Nick and Elyse Oleksak, Bantam Bagels come in all your favorite bagels varieties and a few new ones.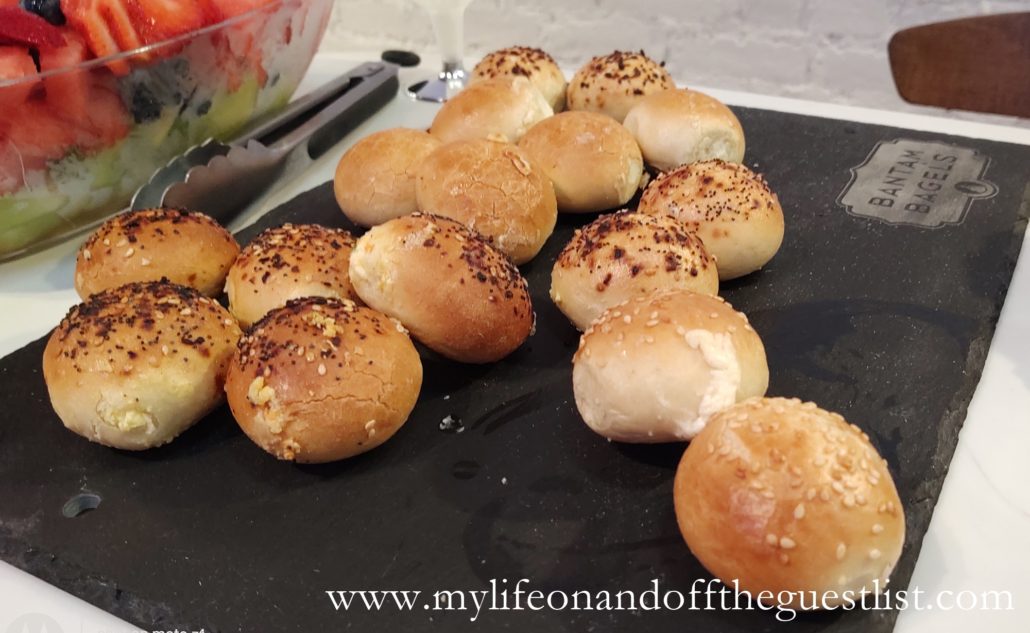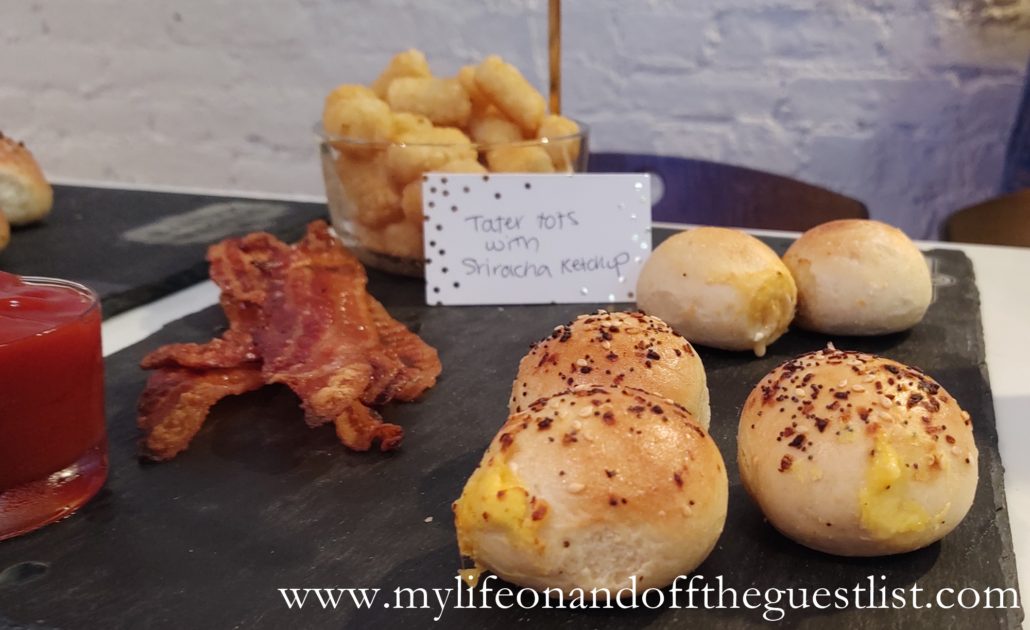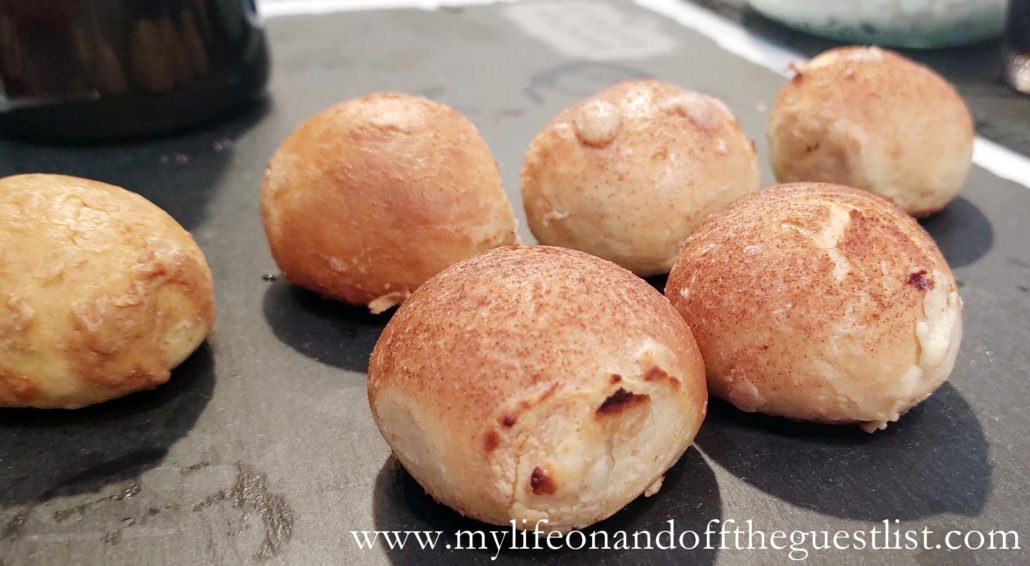 The varieties include Plain, Sesame, Onion, Everything, Cinnamon Sugar, Pizza Seasoned, Cinnamon Nutmeg, and Pretzel. The fillings include plain Cream Cheese, Cinnamon Swirl Cream Cheese, Chocolate Chip Cream Cheese, Veggie Cream Cheese, Maple Cream Cheese, Marinara Mozzarella Cream Cheese, Jalapeno Cheddar Cheese, Scallion Cream Cheese, and Cheddar Dijon Cream Cheese.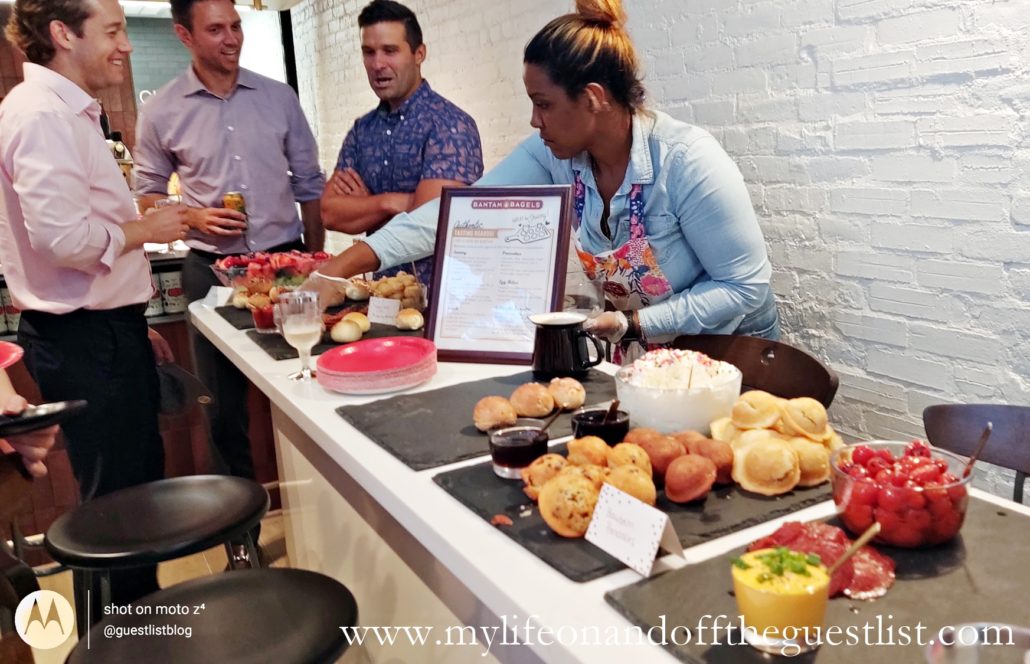 These delicious homemade bagels, which originated in the couple's Brooklyn apartment, has made appearances on ABC's Shark Tank and QVC; and now you can enjoy to your heart's content at their wonderful flagship at 283 Bleecker Street in New York. As we mentioned before, we were first introduced to Bantam Bagels at the Summer Fancy Food Show. It was love at first bite when Elyse invited us over to her booth to indulge. We've been addicted ever since.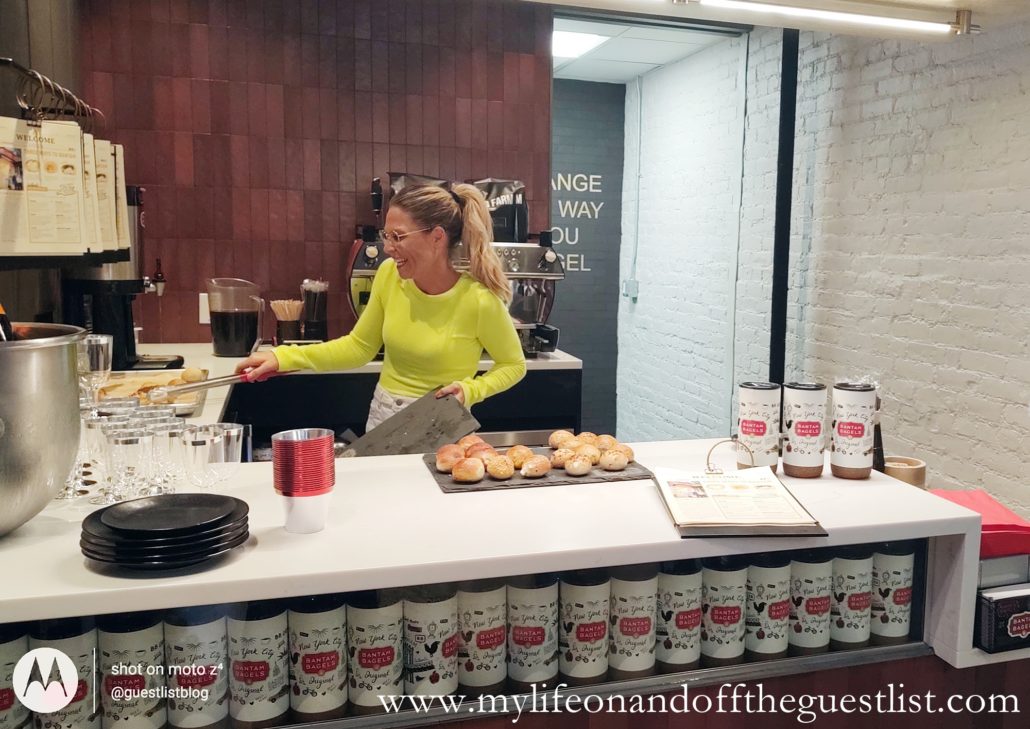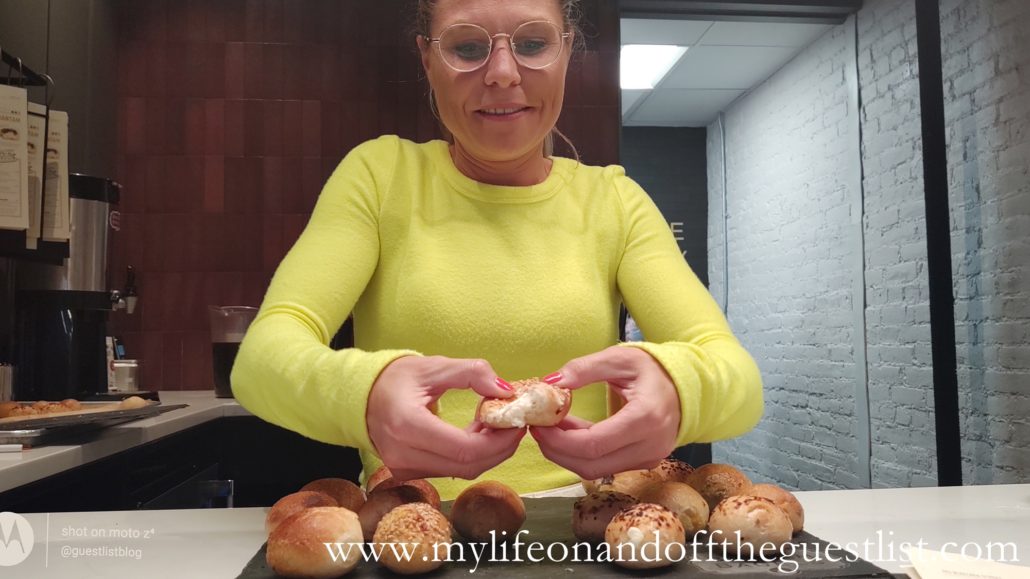 From the moment you step inside the store, you'll be treated like family by Elyse and her amazing team. You'll also delight in the newest additions to their product line, Breakfast Bagels, an egg bagel stuffed with cheddar cheese cream cheese, Egg Bites, and Bantam Pancakes.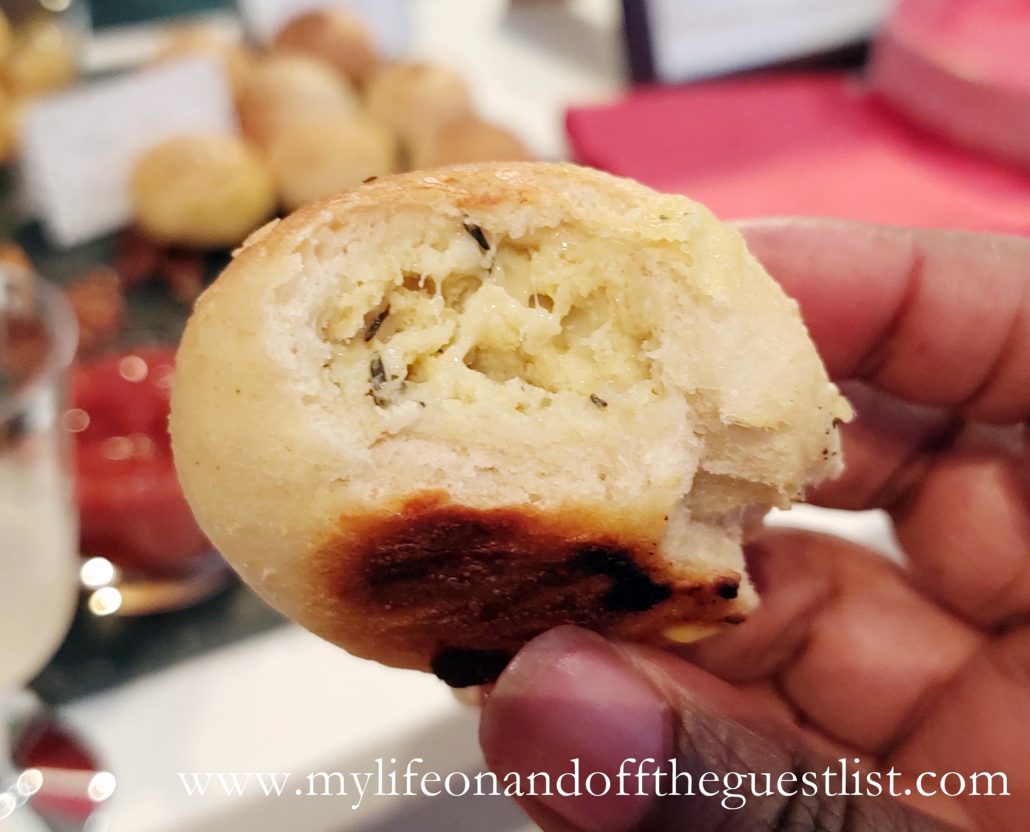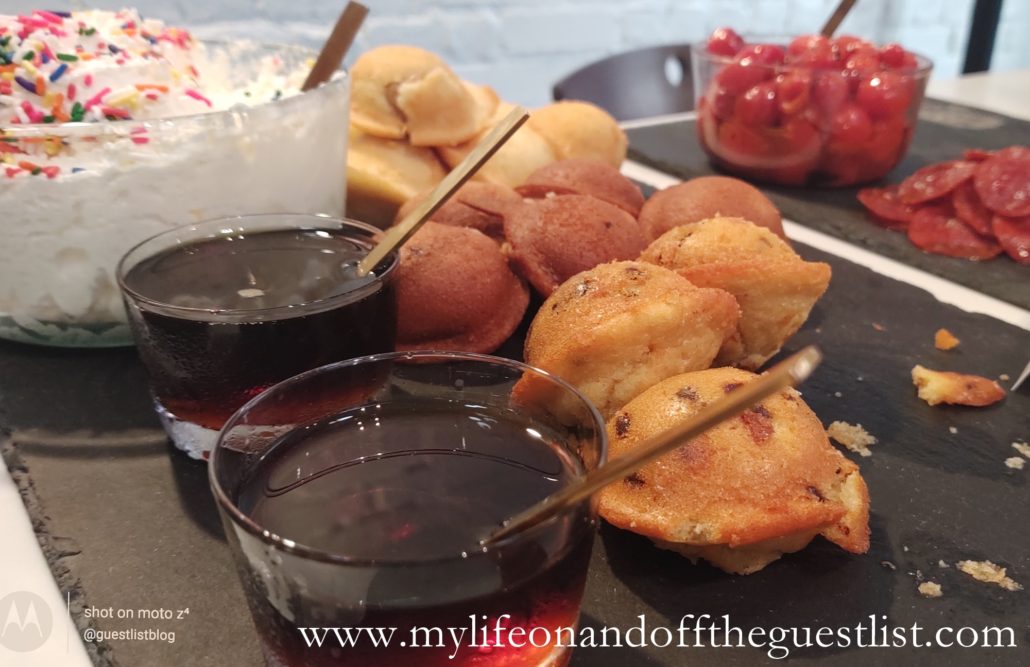 We can't sing the praises of these delicious, fun-size bagels enough. Trust us when we say once you take one bite of any of the varieties of Bantam Bagels products, you'll never go back to regular-sized bagels again.