The sun is shining and summer is almost here. That means it's time to look into skincare appropriate for the upcoming change of season. Your skin reacts differently when exposed to the summer heat, humidity, and other seasonal factors. Your summer skincare should be up to the challenge. Today, we highlight some summer skincare must-haves from JLO Beauty for your beauty arsenal.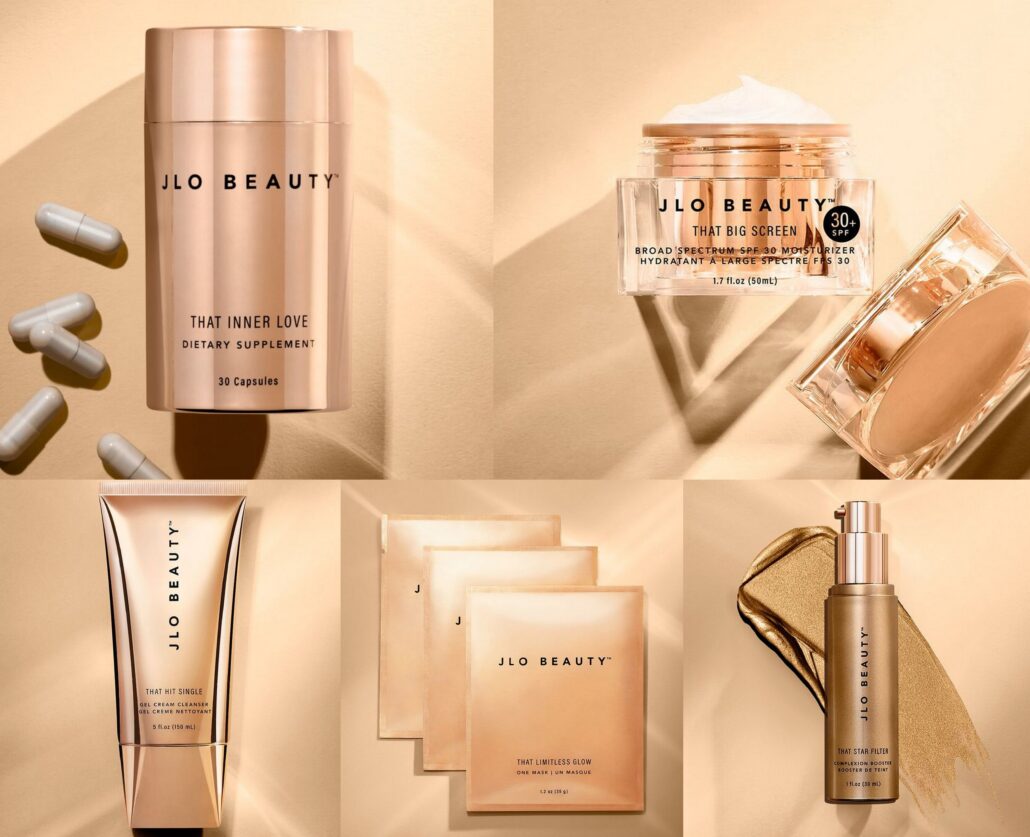 SPF
That Big Screen in a Broad Spectrum SPF 30 Moisturizer: No summer skincare regimen is complete without an SPF. This luxurious, luminizing moisturizer blocks UVA/UVB rays, street pollutants, free radicals, and blue light damage – while delivering a smoother, dewier, glowing complexion.
GLOW
On the inside: That Inner Love in a Skin Nutritious Supplement: Beauty is an inside job with a skin-nutritious capsule that boosts the body's ability to fight oxidative stress, support skin renewal, and support collagen production to maintain the firmness of the skin.
On the outside: That Star Filter in an Instant Complexion Booster: Our weightless booster visibly boosts skin's radiance with light-bouncing mineral pigments and a wash of tone-evening color. Wear this ultra-blendable, ultra-sheer, vitamin E-packed formula alone, or over (or under) makeup. Mixed with That Blockbuster™ in a Nonstop Wonder Cream, your favorite foundation, or even body lotion for unlimited glow-ups.
CLEANSE IT OFF
That Hit Single in a Gel Cream Cleanser: This sulfate-free, antioxidant-enriched, silky cleanser delivers a complexion that looks brighter, clearer, more radiant, refined, and baby-soft by lifting daily dirt and makeup in one squeaky-clean sweep. It's powered by glycolipids that clear out pore-clogging residues, JLo Beauty™ Olive Complex, and a soothing blend of rice bran, coconut fruit, and Japanese knotweed root extracts.
RECOVER
That Limitless Glow in a Multitasking Mask: This custom-designed mask, infused with 1 oz of That JLo Glow™ in a Multitasking Serum, is formulated to visibly tighten and lift. You may remember we sang its praises back in April.
This cutting-edge 2-piece mask contours to your face for targeted delivery and deeper penetration of its powerhouse active ingredients. These ingredients include JLo Beauty™ Olive Complex, Japanese rice sake and yeast-derived ferments, and a sugar-derived matrix. The Result? Deep hydration, luminous brightness, velvety smoothness, and supernova-level glow. Plus, it feels amazing when you take it out of the fridge.
When you're ready to transition to summer skincare, add these amazing products to your shopping list.