The summer season is almost over and during the transitional period between summer and fall, your skin can be exposed to different environmental elements. Because of this, your summer skincare routine may not protect your skin from the dryness we see in the fall and winter seasons. Don't worry, we're here to introduce you to Earth Kiss, makers of vegan, certified organic clay face masks designed to maximize the health and vitality of your skin, body, and soul. Earth Kiss, which has been a reputable skincare line in the U.K. for years, is finally making its US debut.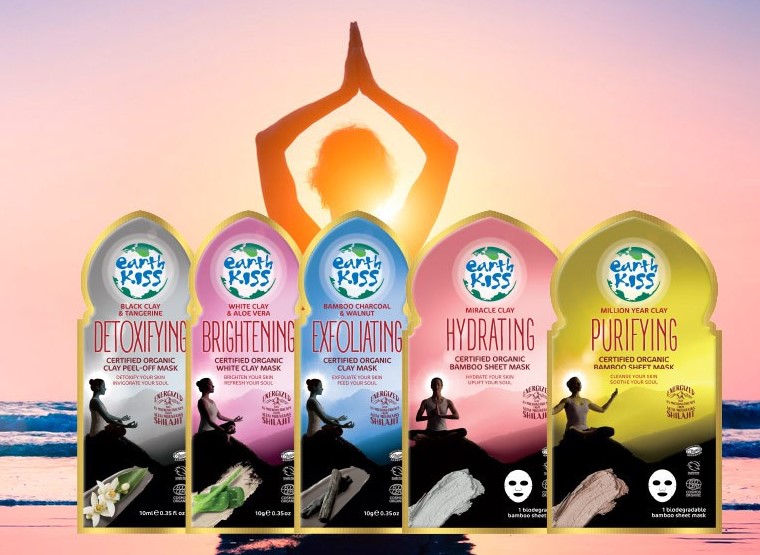 Grounded in nature and educated by the original alchemist, Mother Earth herself, the Earth Kiss story isn't merely about their 100% vegan, eco-ethical, cruelty-free skincare solutions…or their holistic approach, ethical standards, and complete absence of GMO's. Essential nutrients, herbs, flowers, and minerals comprise their Inspiration Range which consists of 5 new clay masks: Exfoliating (bamboo, charcoal & walnut), Detoxifying (black clay & tangerine), Brightening (white clay & aloe vera),  Purifying (million-year clay), and Hydrating (miracle clay).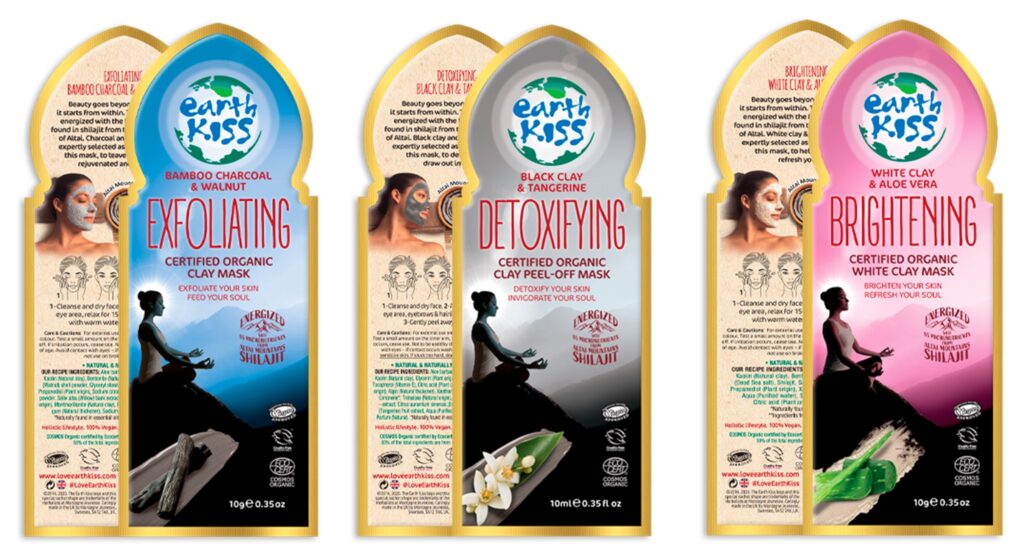 Exfoliating (bamboo, charcoal & walnut) – Charcoal and walnut shell are both excellent skin purifiers and polishers that work to cleanse and detoxify the skin. This Earth Kiss mask also contains bamboo, which has been found to contain 70% natural silica, one of the most critical components of collagen.
Detoxifying (black clay & tangerine) – This peel-off mask is a wonderful skin-soothing, smoothing, and balancing ally in achieving your beauty goals. When it comes to addressing fine lines, wrinkles, dull skin, and problem issues like blemishes, freckles, and pigmentation, the humble tangerine fruit possesses some surprising properties. The tangerine is energized by the powerful micronutrients, and antioxidants found in Shilajit.
Brightening (white clay & aloe vera) – While Shilajit is the hero ingredient in our Inspiration Range, the gel of the popular succulent, aloe vera plant, is the perfect complement to the skin-restoring and rejuvenating properties. It offers a nutraceutical-rich formula that has a profound soothing effect on dry, irritated, sensitive, or sunburned skin, whilst simultaneously providing a helping hand for lightening, brightening, and refreshing your complexion.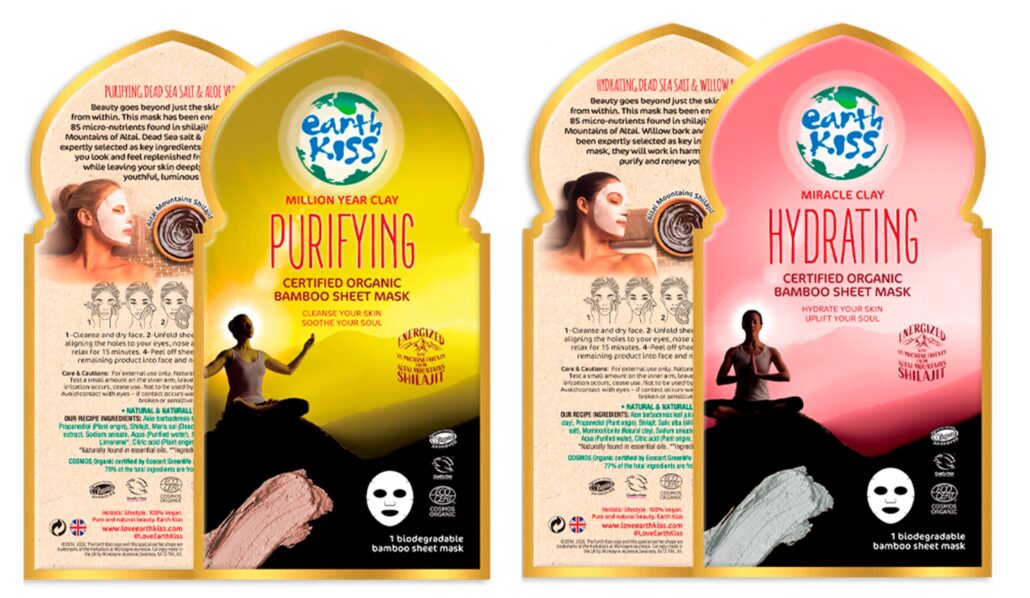 Purifying (million-year clay) – Lovingly and expertly infused with aloe vera for its superior skin-soothing and softening effects, plus dead sea salts to purify and polish your complexion, the Million Year Clay Purifying biodegradable Bamboo Sheet Mask is the closest thing to magic you'll find.
Hydrating (miracle clay) – A natural exfoliant that is used in many treatments to promote pore-clearing and the shedding of dead skin cells, the natural hydroxy acids in willow bark combine with mineral-rich salts from the Dead Sea, and the Ayurvedic wonder resin, Shilajit, to help unclog pores and smooth the appearance of fine lines, all while hydrating your skin.
There's an excellent reason why natural ingredients such as charcoal, tree barks, bamboo, fruit extracts, plants, herbs, and walnut shells are suddenly popping up in the skincare industry. That's because modern-day science is finally confirming what the ancient Greek, Egyptian, Asian, and Indian health and beauty systems have always known; nature is an alchemist, and she provides an abundance of reliable health, beauty remedies, and solutions that are just waiting to be unearthed.
We hope you join us in welcoming the Earth Kiss clay face masks to the U.S! What are your thoughts on these UK clay masks and sheet masks?