It's the countdown to the cooler seasons and to be honest, we're ready to say goodbye to the excessive heat and humidity. Although we love summer cocktails, we are looking forward to some delicious fall and holiday cocktails the upcoming cooler seasons will bring. Thanks to NEFT Vodka, we're giving you a little preview of fall and holiday cocktails you'll definitely enjoy as the temperature gets colder.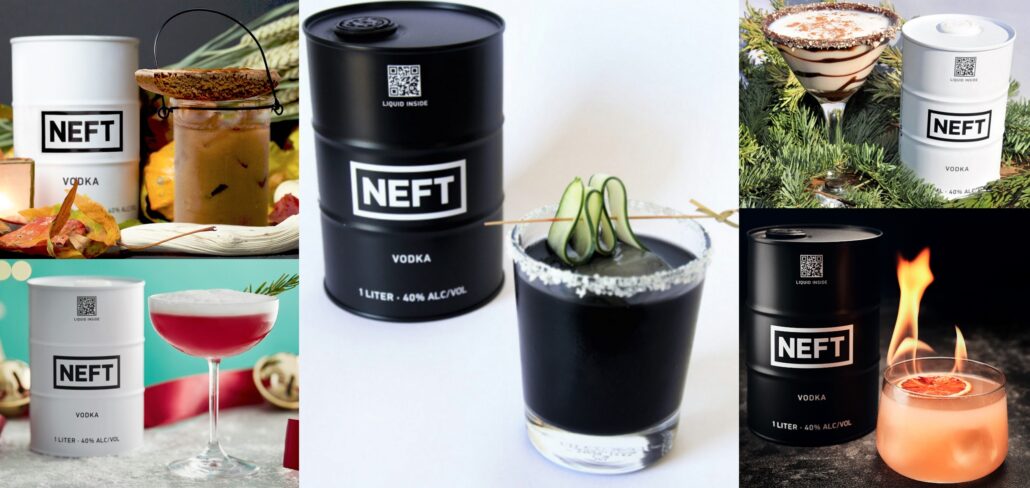 For those not familiar with NEFT Vodka, it is vodka like no other. It's made from Austrian spring water that is filtered for fifty years beneath the Rhaetian Alps. This crisp, clean vodka features a blend of four ancient rye grains that are thousands of years old, for a taste like no other. Plus, it comes housed in a shape like no other: an unbreakable barrel that stays cold for hours. You'll love NEFT's rich, slightly sweet taste born of pure ingredients. It has no sugar or additives and boasts a smooth finish.
Pumpkin Spiced White Russian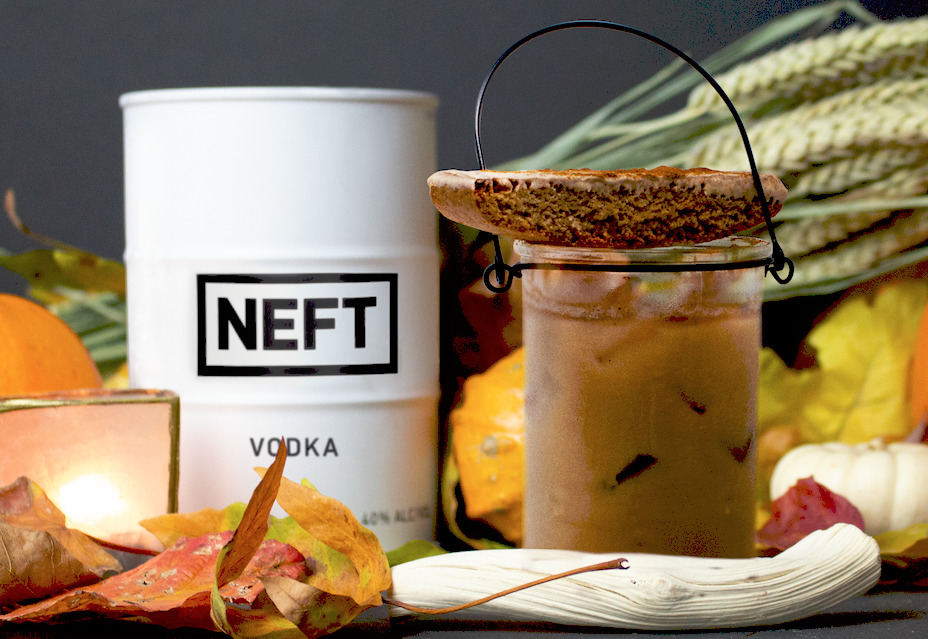 1.75 oz NEFT ultra-premium vodka
.75 oz coffee liquor
.75 oz pumpkin-spiced cream
Combine all ingredients into a mason jar and stir lightly. Garnish with pumpkin spiced biscotti and a dash of cinnamon.
Black Gold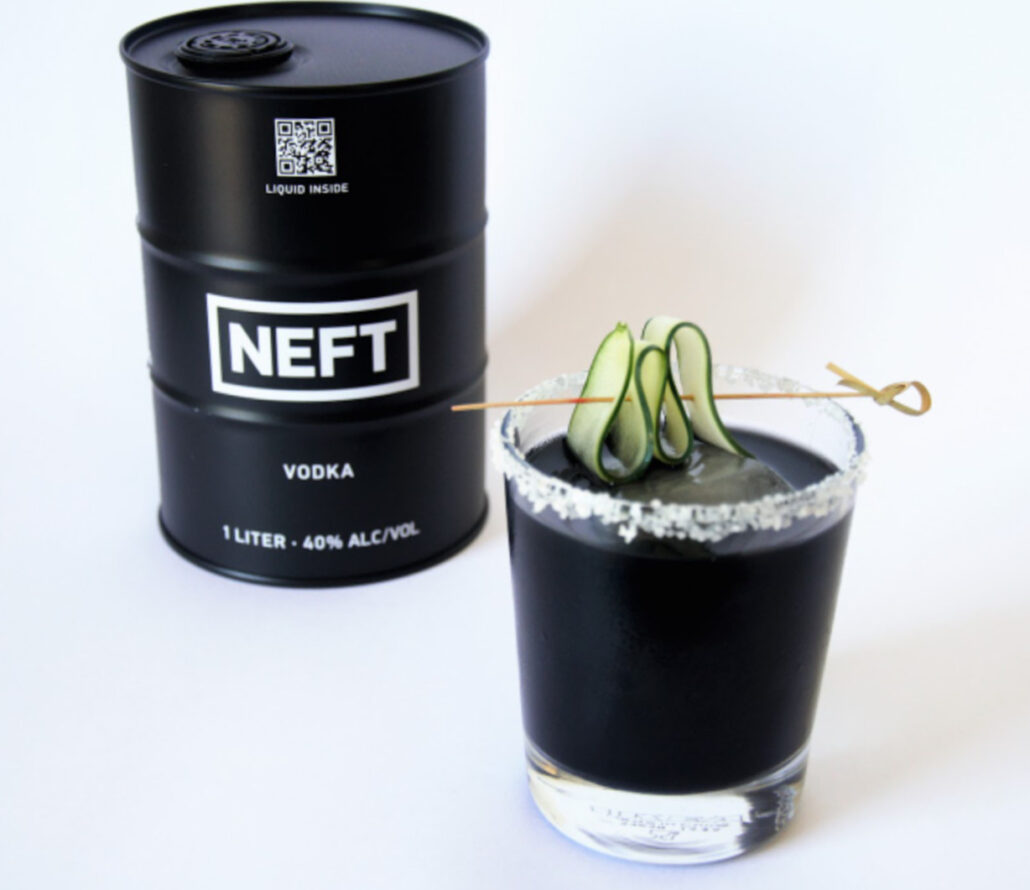 1.75 oz NEFT ultra-premium vodka
1 oz lime juice
.5 oz simple syrup
3 cucumber slices
2 dashes activated charcoal
Shake all ingredients in a mixing tin with ice. Strain over ice into a rocks glass. Garnish with a salt rim, cucumber ribbons, and gold flakes
Spontaneous Consumption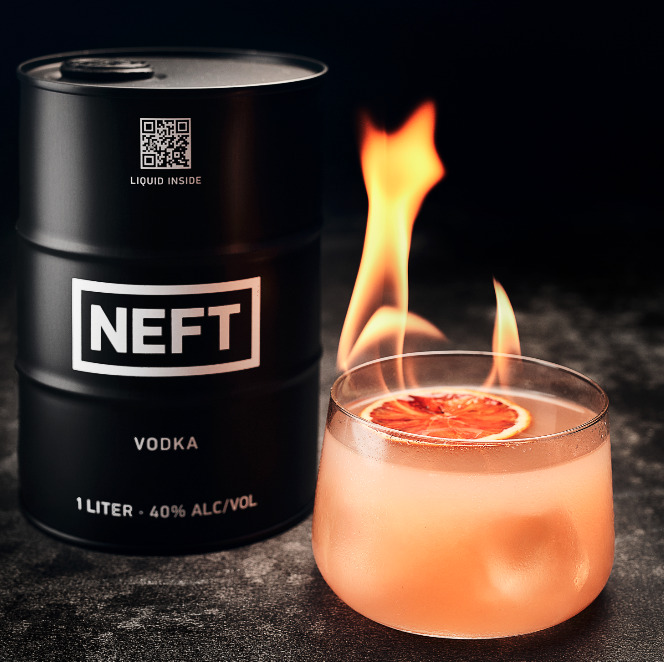 1.5 oz NEFT ultra-premium vodka
1 oz fresh clementine juice
.75 oz orange peel oleo sacrum
.5 oz spiced demerara syrup
2 dashes barrel-aged whiskey bitters
Dehydrated cinnamon orange slice soaked in 151
Add all ingredients into a mixing tin with ice and stir. Double strain into a rocks glass over ice. Garnish with a dehydrated cinnamon orange slice soaked in 151 and set on fire.
Holiday Brighter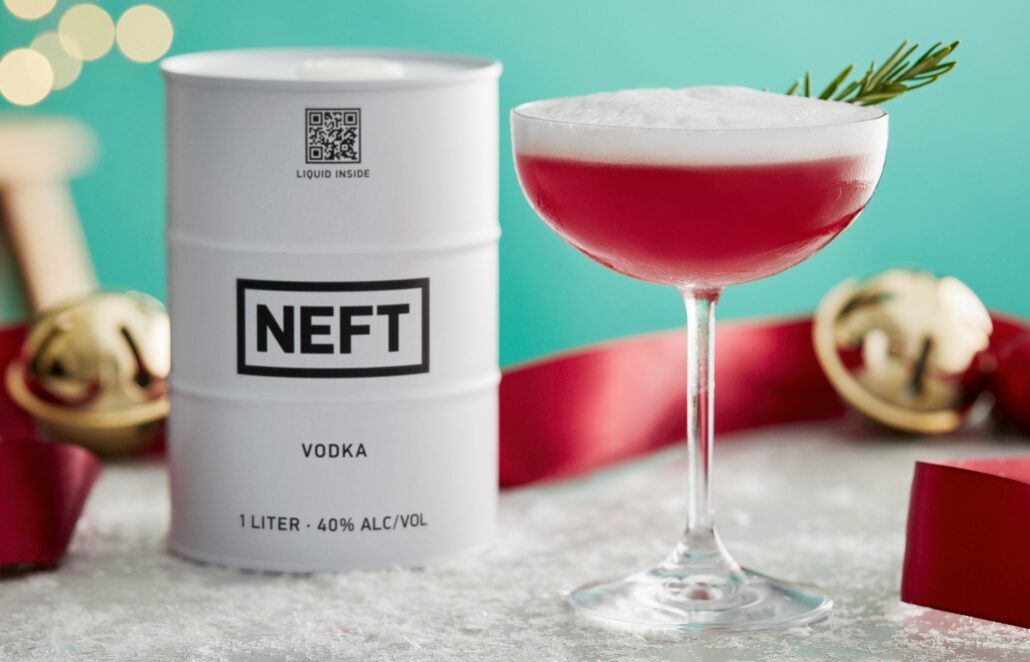 1.75 oz NEFT ultra-premium vodka
.75 oz pomegranate juice
.25 oz Luxardo Grenadine syrup
.25 oz lime juice
2 dashes angostura bitters
Egg whites
Combine all ingredients except for the egg whites into a mixing tin with ice and shake vigorously. Strain into a coupe glass. Add egg whites to a dry mixing tin and shake well, then add ice and continue to shake until the foam builds a layer over the cocktail. Garnish with a rosemary sprig and sink a Luxardo Cherry.
Snowy Day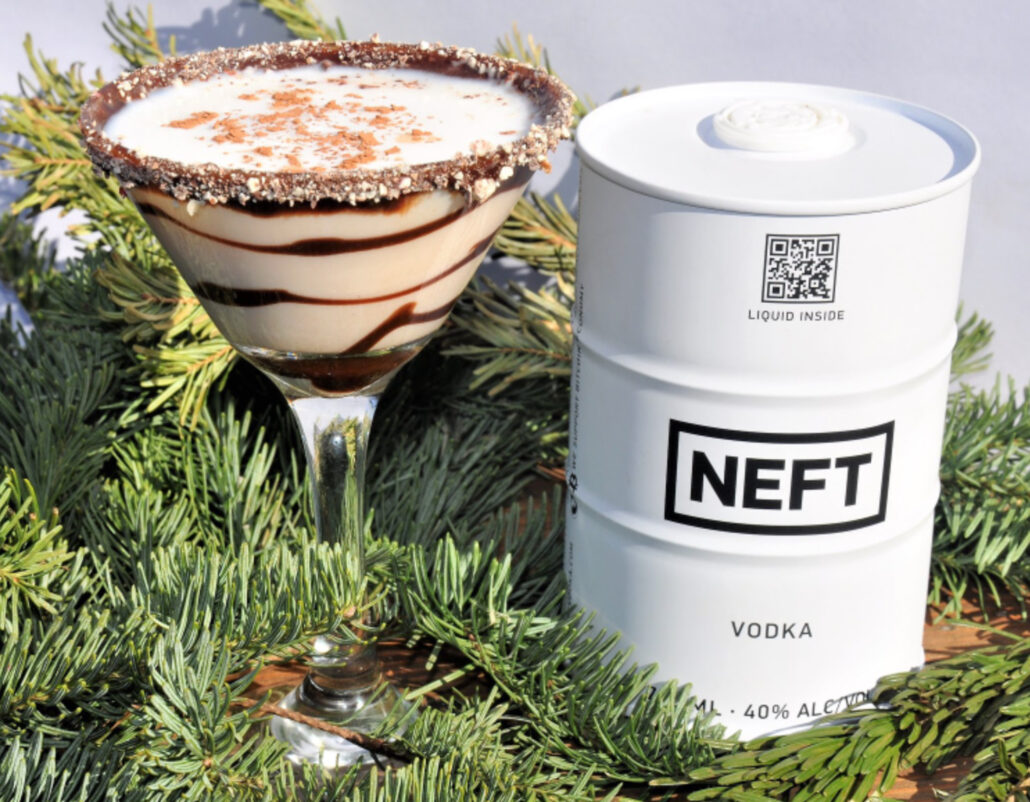 1.5 oz NEFT ultra-premium vodka
1.5 oz white mocha liqueur
.5 oz peppermint schnapps
peppermint bark (for rim)
Shake vigorously in mixing tin with ice and strain into a martini glass rimmed with crumbled peppermint bark.
Are you ready for the fall and holiday seasons and the wonderful flavors they will bring? Which of these delicious NEFT Vodka cocktail recipes are you looking forward to trying the most?