Halloween is less than a week away and we couldn't be more excited to share the latest spook-tacular Halloween candy launches from Sour Punch & Red Vines. Get ready to sink your teeth into some fang-tastically fruity Halloween treats that are both low in fat and sodium, so you can snack guilt-, and fright-free. We all love the original Sour Punch & Red Vines candies, so we know you'll love these new flavors and variations.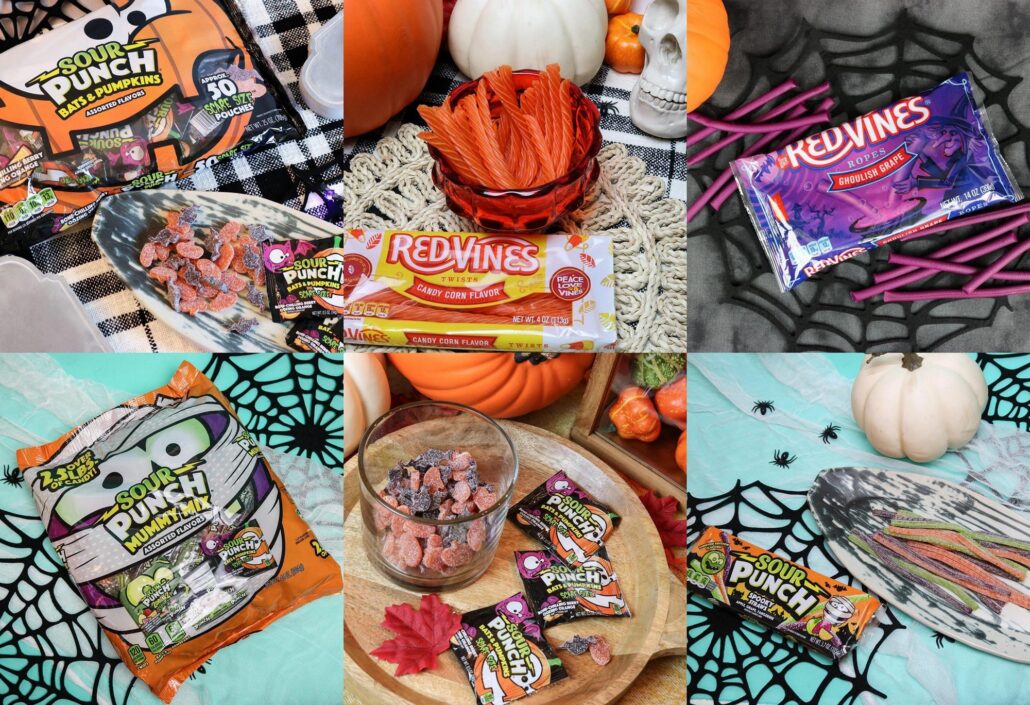 Love Candy Corn? Red Vines has a new Candy Corn flavor that's sure to be as iconic as the original candy. Candy addicts will love to give and get a candy gift box from the American Licorice Company. If sour candy is your vice, Sour Punch has some deliciously spooky options you'll love. Let's get better acquainted with these limited edition Halloween candy.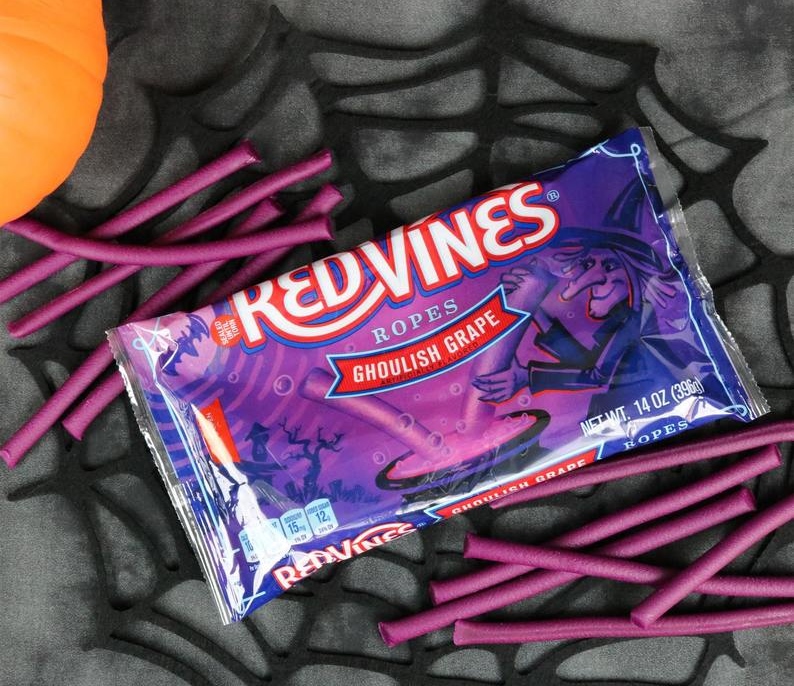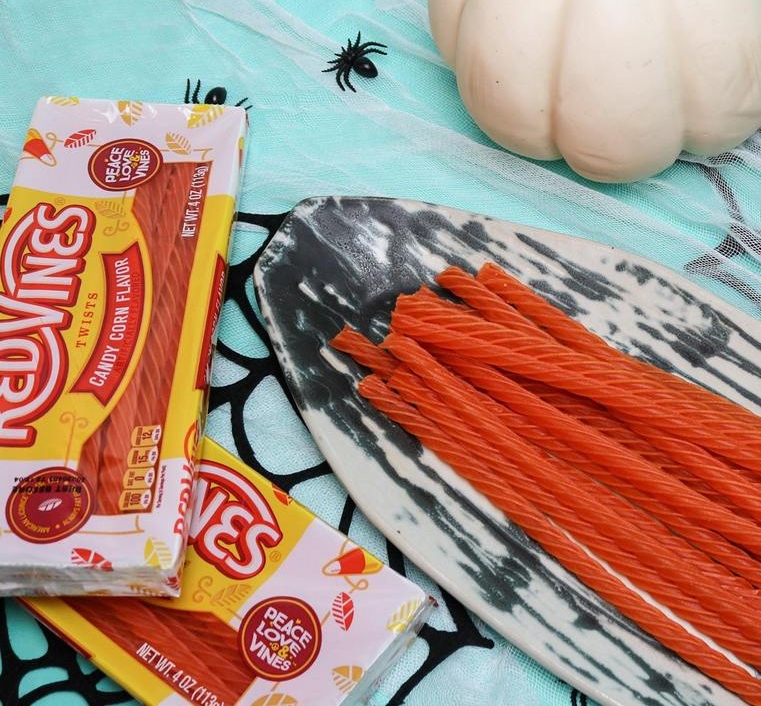 Red Vines Candy Corn Twists: These chewy licorice twists will be a hit with your crew this Halloween season. Munch fright-free on fat-free, low sodium, Kosher, and Halal-certified candy.
Red Vines Ghoulish Grape Ropes: Help keep the Halloween spirit alive with special grape candy ropes, available online for a limited time only in a 14 oz bag!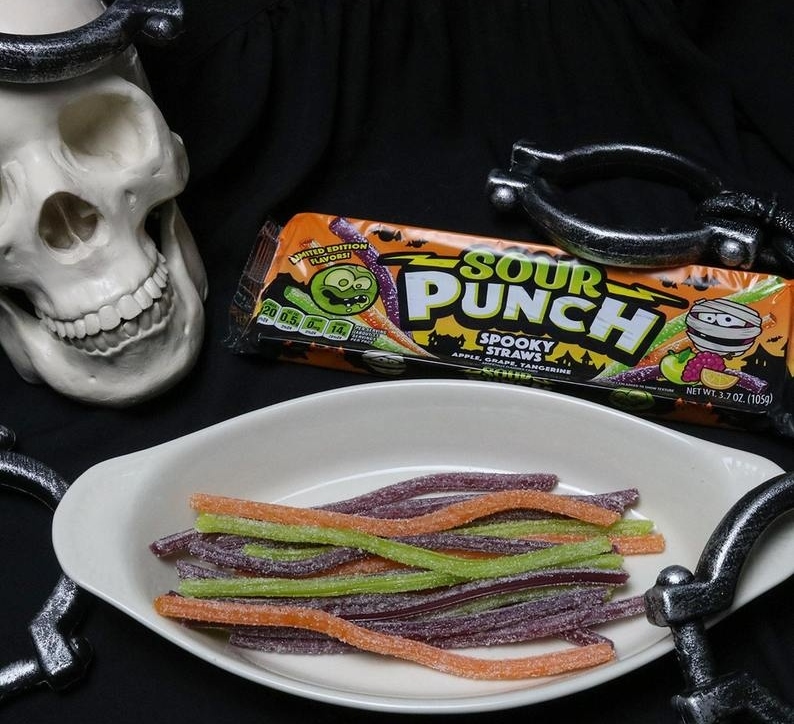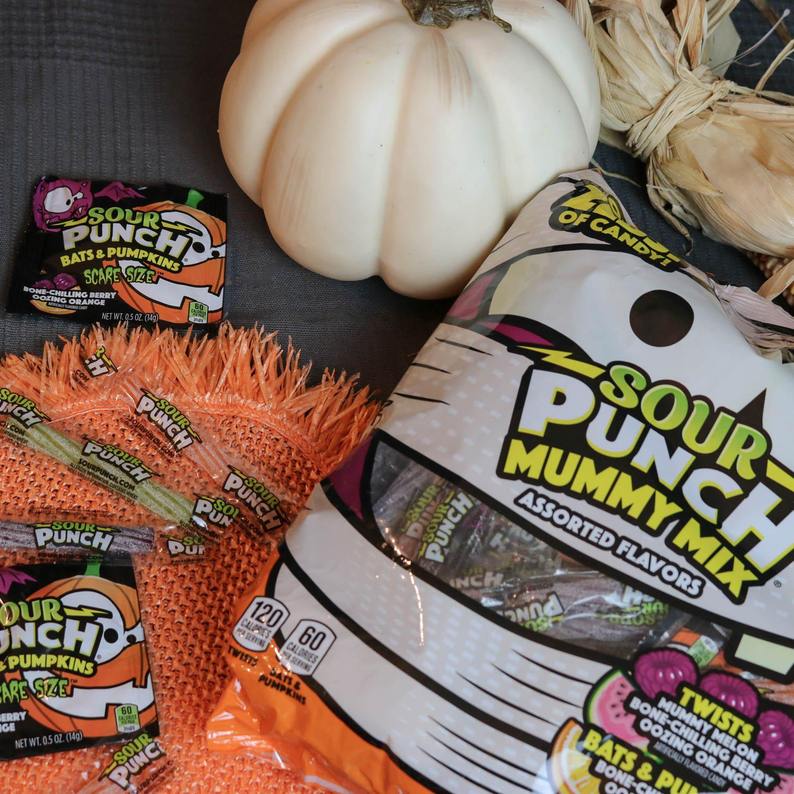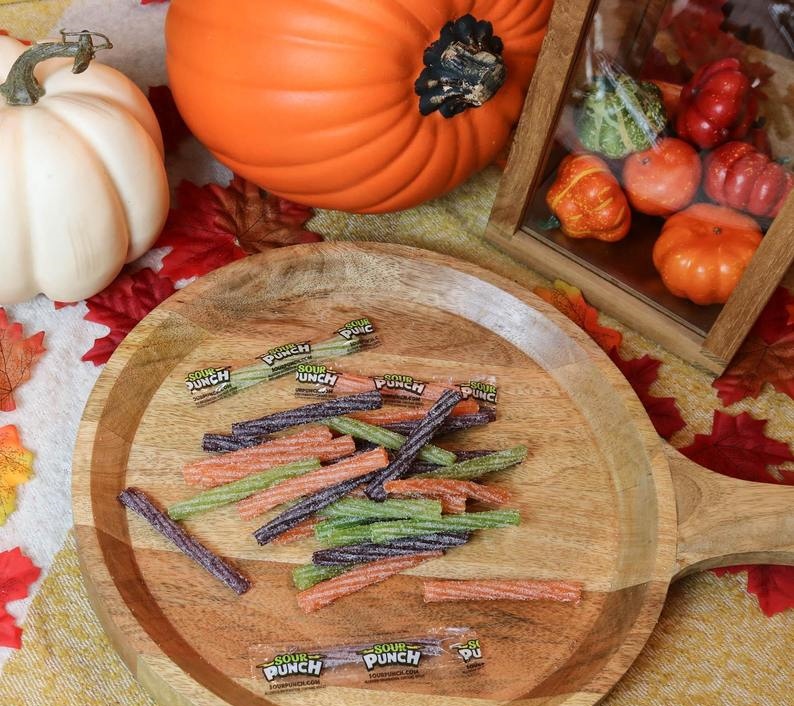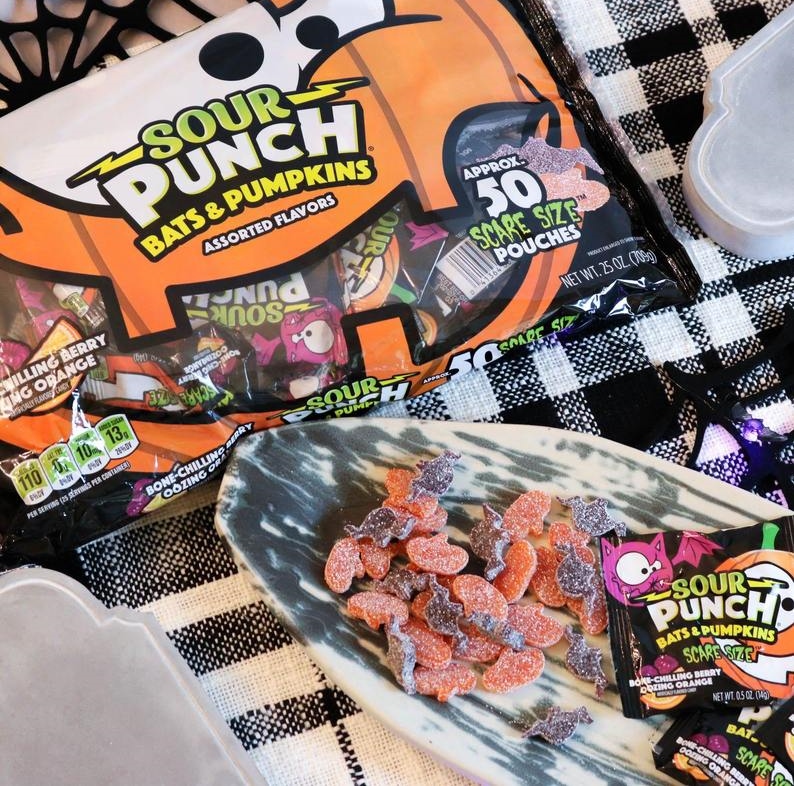 Sour Punch Spooky Straws: Features three frightfully fruity flavors: Apple, Grape, and Tangerine. Spooky Straws are low fat, low sodium, and Kosher and Halal certified.
Sour Punch Mummy Mix: Sour Punch Mummy Mix includes a mouthwatering mashup of Bats & Pumpkins and ZomBeanz in ScareSize pouches and individually wrapped Halloween twists in a 46-oz bag.
Sour Punch Halloween Twists: The Sour Punch Twists are offered in three spooktacular flavors: Monster Melon, Bone-Chilling Berry and Oozing Orange.
Sour Punch Bats & Pumpkins: Enjoy fang-tastically fruity Bone-Chilling Berry & Oozing Orange sour candy flavors.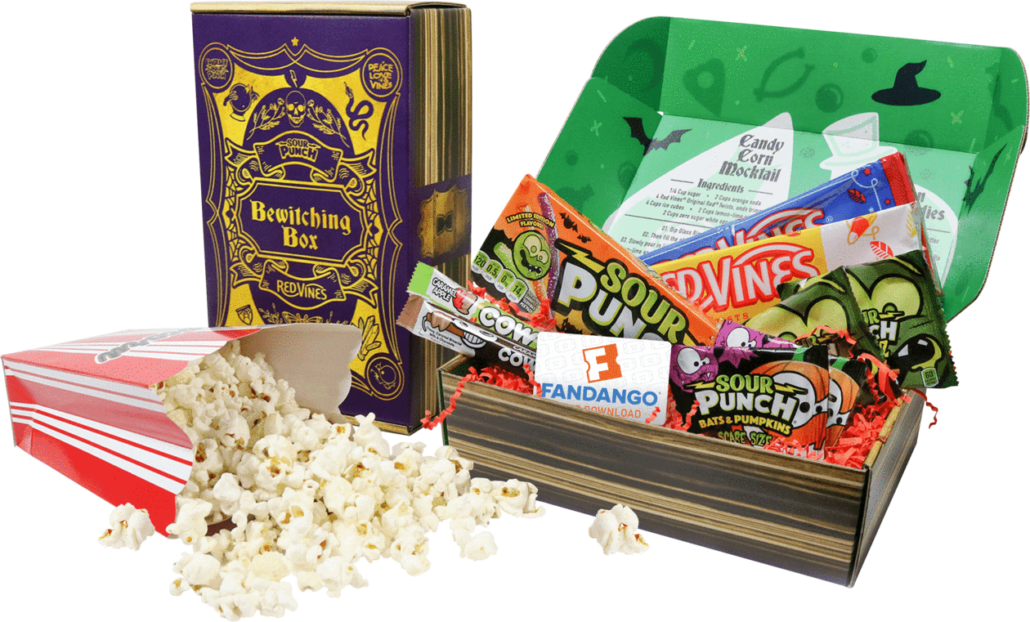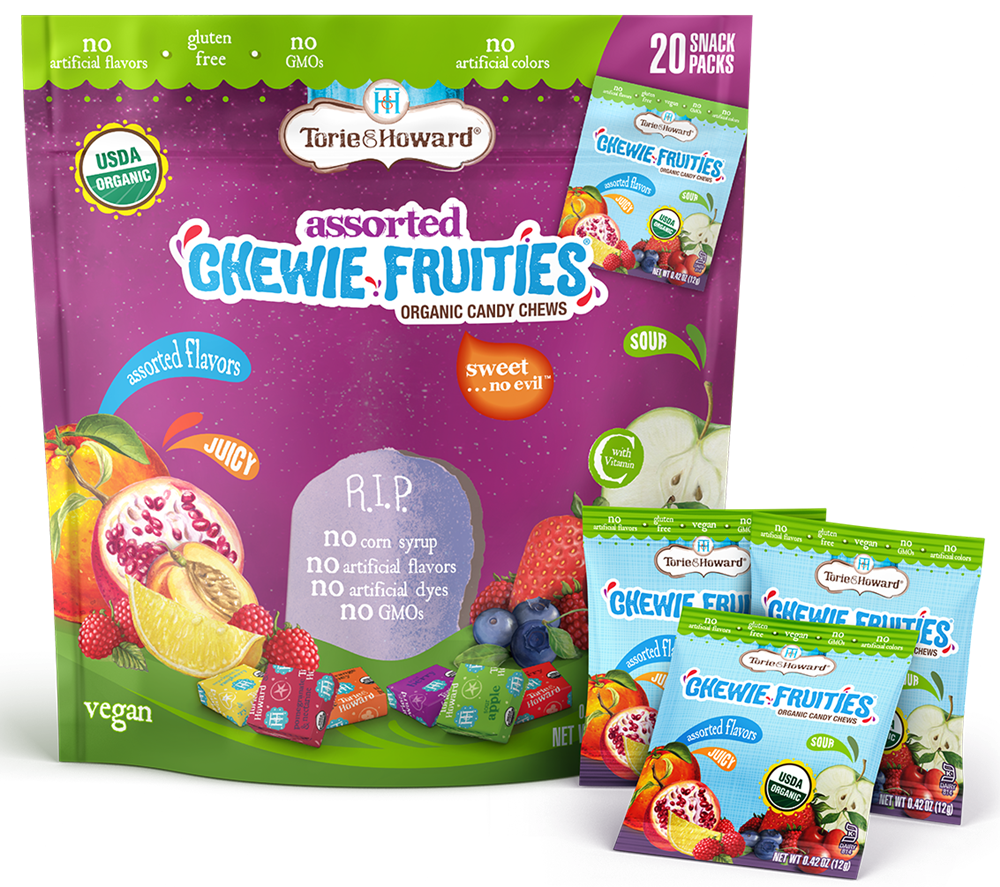 American Licorice Company Bewitching Box: The perfect gift box filled with limited-edition Halloween sweets; enjoy Red Vines, Sour Punch, and Cow Tales, plus popcorn and a card for a free Fandango movie.
Torie + Howard Halloween Chewie Fruities: Flavors include a mix of Chewie Fruities' original and sour assorted flavors: Meyer Lemon & Raspberry, Pomegranate & Nectarine, Blood Orange & Honey, Sour Berry, Sour Cherry, and Sour Apple.
These new product launches from Sour Punch & Red Vines are available now at retailers nationwide and on the American Licorice Company website.