As we reach the end of Dry January, we thought we'd highlight another wonderful brand of healthy fruit beverages. The organic plant-based punch is made of herbs, flowers, and mountain alkaline water from the mountains of Podocarpus National Park, is an ancient recipe filled with antioxidants from Ecuador. Chiki Chiki Boom Boom has been enjoyed by the locals for everyday health functions, including immunity, gut health, hydration, and anti-inflammatory purposes. It is seen as the fountain of youth, with the urban legend being, "for every time you drink this, you live one day longer."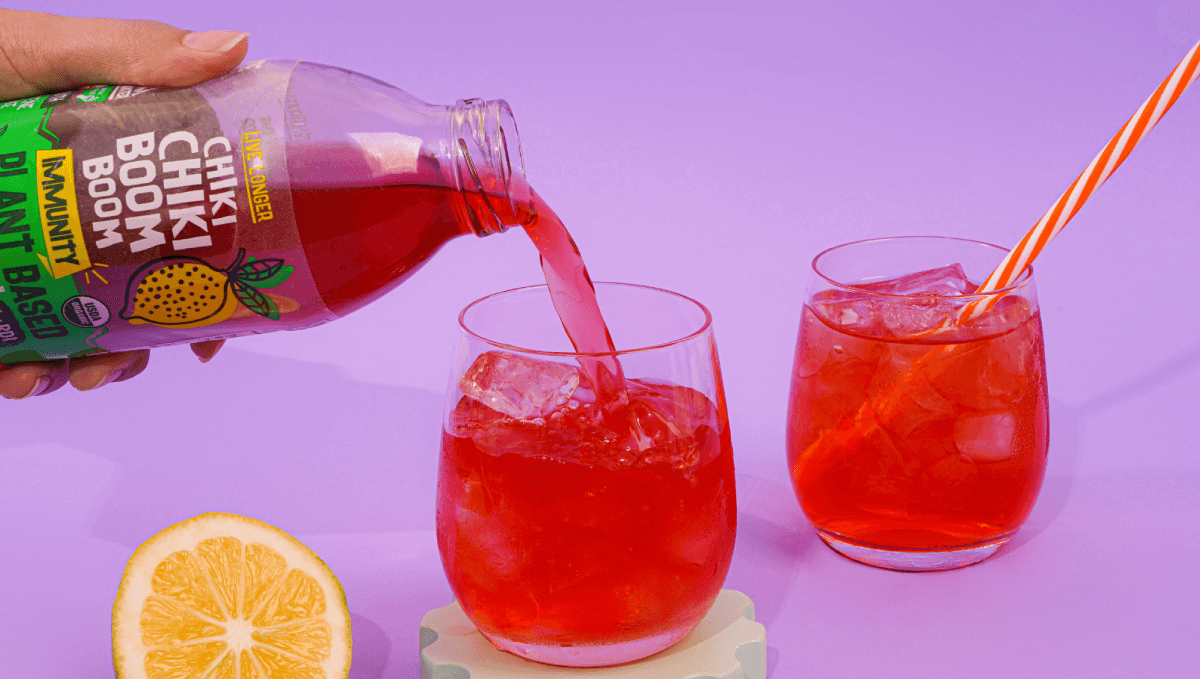 Co-founded by Andres Izquieta and Juan Jaramillo, Chiki Chiki Boom Boom was started to celebrate their  Ecuadorian culture, and deliver positive "vibras" (translation – vibes) towards the planet, people, and health. They hope to inspire people to live, eat and drink better. These fruit punches are a popular drink that stems from the region of Vilcabamba, Ecuador…otherwise known as The Valley of Longevity.
The people here live long lives, and accredit their longevity to the weather, lifestyle, food, water, and this magical drink that has been around for hundreds of years.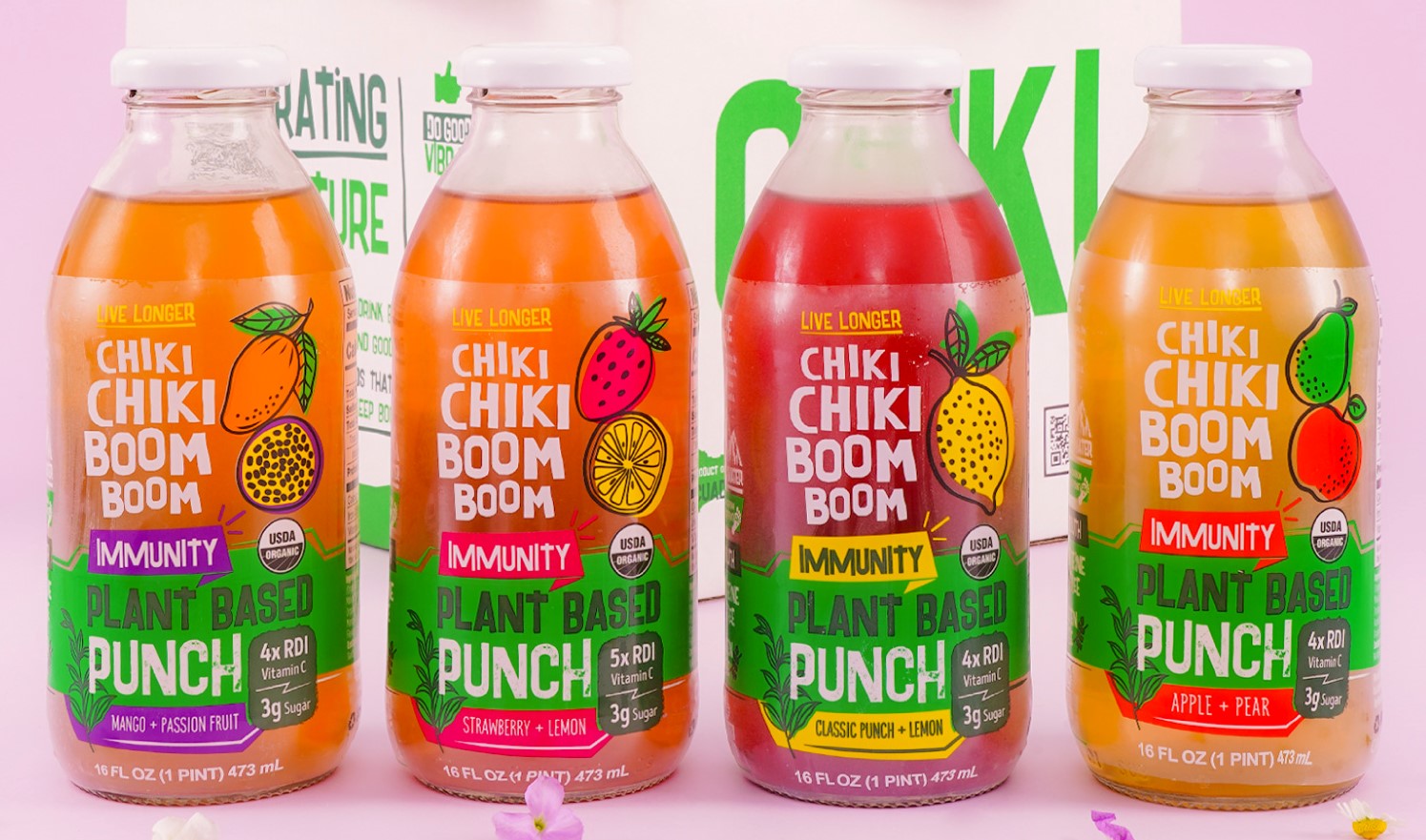 The organic and non-GMO Chiki Chiki Boom Boom is available in four refreshing flavors that boast only 3g of sugar and 20 calories. They are Classic Punch + Lemon, Strawberry Lemon, Mango Passion Fruit, and Apple Pear.
Classic Punch + Lemon

– the light, refreshing, herbal, and floral blend has a unique flavor that quenches your thirst while providing a sweet taste to please your cravings. It's topped off with lemon, just like how it's traditionally been drunk in Ecuador.

Strawberry Lemon

– a classic punch mix, plus a fresh taste of strawberry followed with a soothing lemon quench.

Mango Passion Fruit

– a classic punch mix that meets the tropics. Its refreshing and tropical flavor combination of mango and passion fruit mix will remind you of your favorite beach getaway.

Apple Pear

– another classic punch blend that meets your favorite drink of the past, apple juice! This updated modern apple juice contains pear that combines the two calming flavors for a delicious and mellow thirst quencher.
Chiki Chiki Boom Boom is available in single flavor 12-packs or a variety pack with all four flavors for $36.00 on www.drinkchiki.com.