If you've been paying attention to beauty trends, you currently have a stash of hair oils to help you improve the condition of your hair. While some may use hair oils to moisturize dry and brittle hair, the most common use is for hair growth. Sadly, there are many women who suffer from hair loss. Much like the biblical Samson, there is much power in our hair and many believe if you're losing your hair, you're losing your power. Thankfully, there are products like the Ecoslay Cayenne Lemon Squeeze growth oil to help battle hair loss.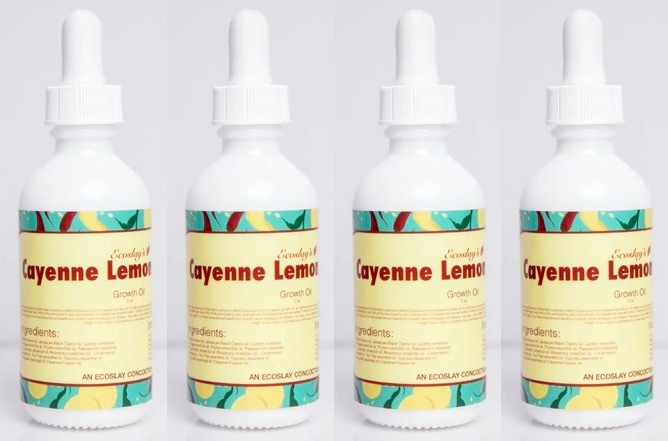 Nature meets Science in the carefully crafted Ecoslay Cayenne Lemon Squeeze growth oil, $14.00. This no-fillers hair oil is absolutely phenomenal when it comes to increasing and retaining length. The Black-owned hair care company, founded by Adria Walker in 2015, uses natural ingredients to boost and maintain hair growth, length, and density. It is designed for both women and men and also imparts excellent shine and seals in moisture superbly. It is a wonderful hair care product for anyone who wants to feel comfortable and confident with their natural beauty; naturally, this includes alopecia patients. This great hair growth oil is filled with some amazing natural oils; these include:
Pumpkin Seed oil, Jamaican Black Castor oil, Lemon essential oil, Sage essential oil, Thyme essential oil, Peppermint essential oil, Lavender essential oil, Rosemary essential oil, Cedarwood essential oil, Tea Tree essential oil, Cypress essential oil, Fenugreek essential oil, and Cayenne Pepper oil.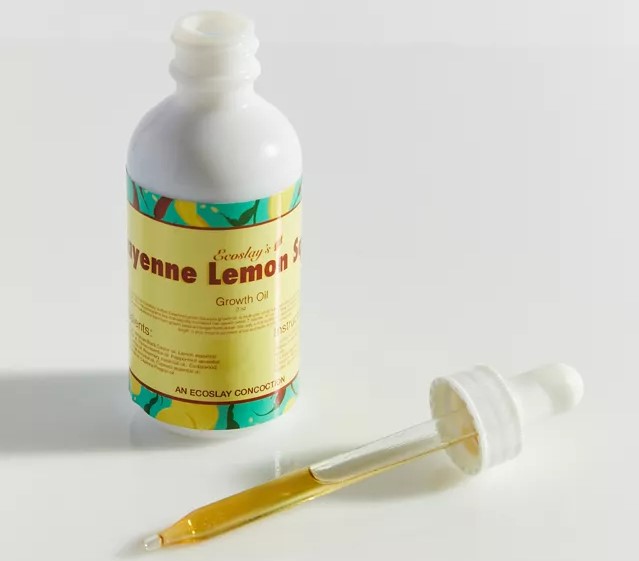 A multi-year study was performed on the distinct oil combinations and it determined that over 44% of alopecia patient-participants saw dramatically increased hair growth within 7 months. This 44% say they noticed a dramatic difference in hair length thanks to Ecoslay's Cayenne Lemon Squeeze growth oil. We love to use Ecoslay's Cayenne Lemon Squeeze growth oil as a daily scalp treatment and hot oil treatment. You can even use it to break up the hair gel cast.
The Cayenne Lemon Squeeze growth oil has quickly become a favorite at Ecoslay's little shop in Georgia. Everyone who has used it has experienced significant growth since they began the formulation. Fair warning to those who are averse to intense smells, the combination of the cayenne and lemon reminds us of the scent of dried lime or bitter orange peels. It's an earthy scent but if you've ever cooked with these ingredients, then this won't bother you at all. We're currently rocking braids and have yet to experience dry scalp or constantly have to "do the head pat" – no itch for us. Head (no pun intended) over to www.ecoslay.com for your bottle.