Ramen noodles have long saved many financially burdened people's lives and bank accounts. From budget-challenged college students and working adults, these instant cups of noodles have been a culinary godsend. So, of course, it should be celebrated. Today just so happens to be National Noodle Day and in celebration, we're highlighting the absolutely delicious, organic, plant-based instant ramen noodles from Chef Woo Ramen.

Chef Woo Ramen took one of the world's quickest and most beloved meals and recreated it using simple, nutritious ingredients, like peas, instead of harmful chemicals and preservatives. Each cup of Chef Woo is jam-packed with complete protein, amino acids, and essential nutrients. The ramen brand is inspired by Song Wu Sao, the legendary female chef from ancient China, whose tasty soup became so famous, it lifted her community out of hard times.
Available in four delicious flavors, the organic instant noodles are made with conscience in the U.S. and inspired by Asian traditions. The yummy, plant-based alternative to the staple in Eastern cultures arrives to tantalize our palettes and give our diets a better, more convenient way to satisfy those ramen cravings; all without any added MSG.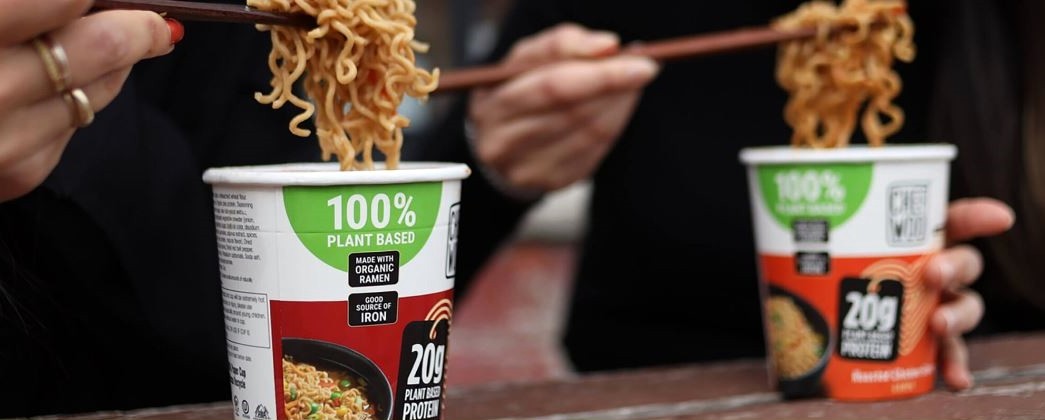 Let's get to know the four savory flavors of what is sure to be your new, favorite instant ramen noodles:
Roasted Chicken Flavor – a hearty classic to warm your soul and fill your tummy. The roasted Chicken flavor is made with absolutely no animal products. We personally cannot get enough of this flavor.
Braised Beef Flavor – it's the comfort of home in a bowl. Enjoy the rich and satisfying braised beef flavor, made with absolutely no animal products.
Thai Lemongrass – this flavor transports your taste buds to Southeast Asia with the tangy zest of Chef Woo Thai Lemongrass.
Sweet Chili Togarashi – add a little spice to your day with a sumptuous medley of Japanese flavors. Our Sweet Chili Togarashi never disappoints.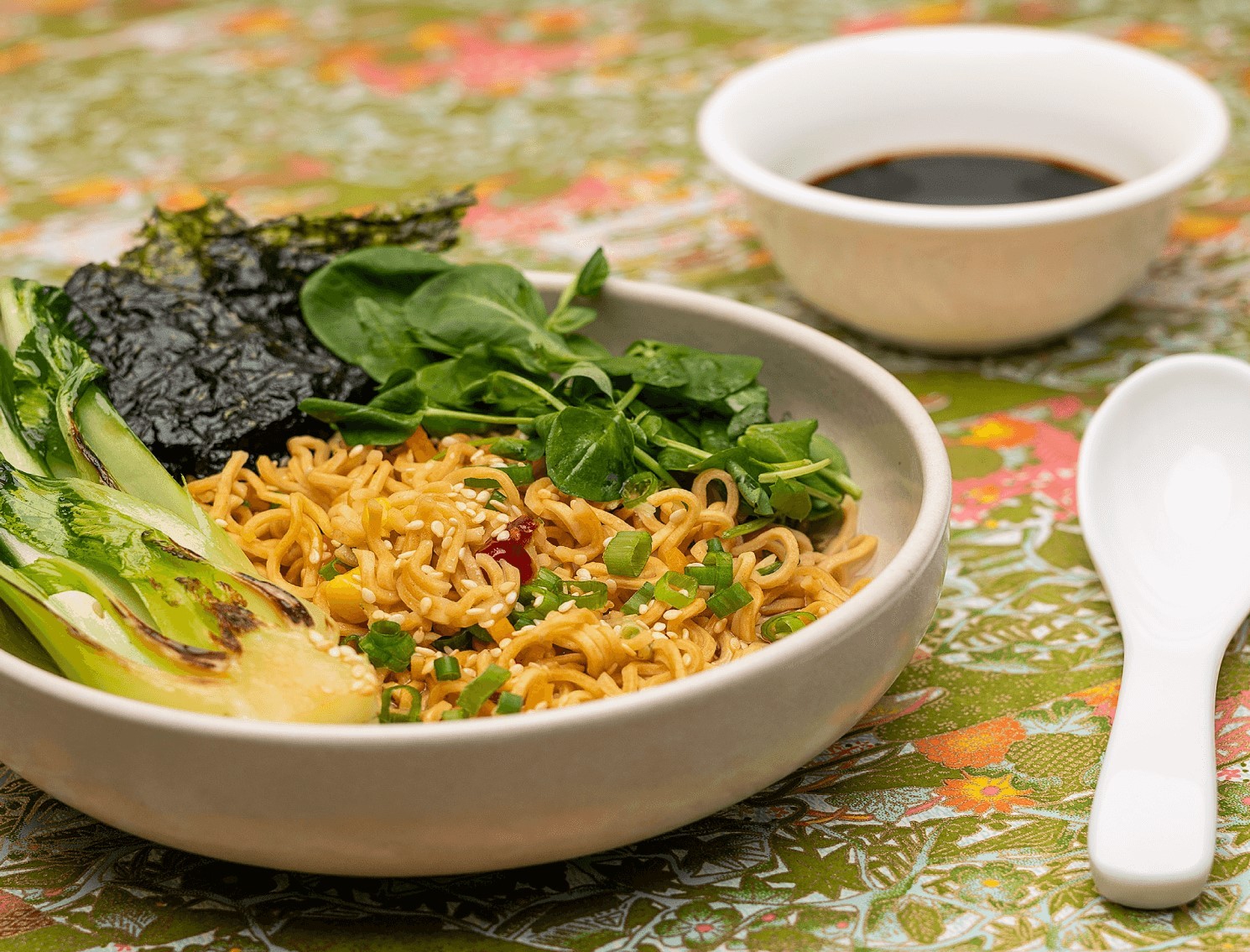 All Chef Woo Ramen products are certified vegan by the American Vegetarian Association. What's even more wonderful, they offer great meal recipes for when you want to elevate your meal beyond just eating it straight from the cup (although this traditional method of enjoying instant ramen has served many of us very well)
To help reduce their footprint, they make all their ramen locally in the US and try as much as possible to limit their supply chain to US suppliers.