As the seasons change and temperatures get lower, we can't help but think of the hearty meals we'll get to enjoy this winter. Whether you're hosting a holiday event, doing meal prep for the week, or just need winter lunch and dinner ideas, we've got the winter food staples you need to make those hearty meals.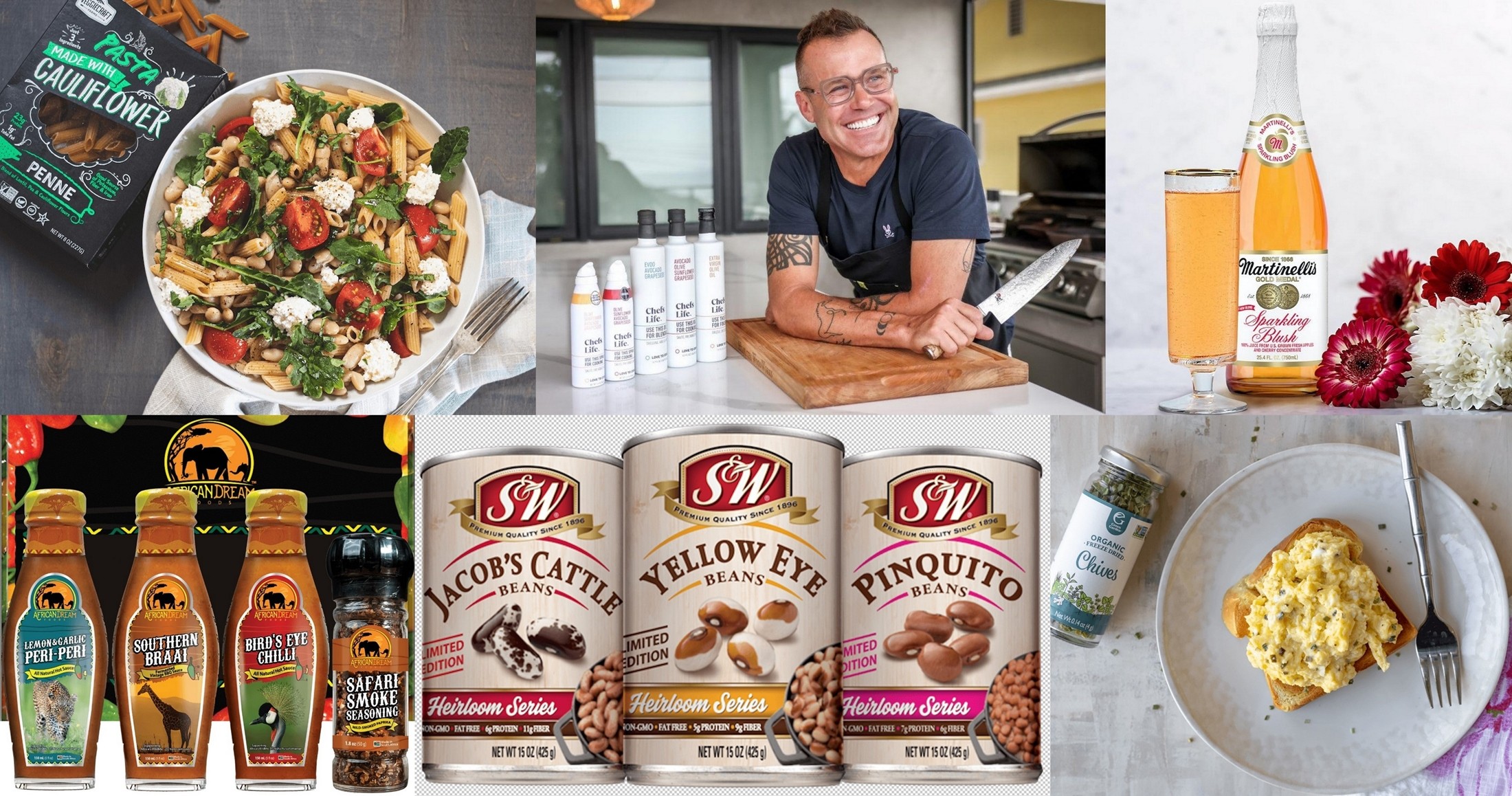 We're sharing some of our favorite winter food staples from African Dream Foods, Chefs Life, Green Garden, S. Martinelli & Company, S&W Beans, and Veggiecraft Farms. We hope you've made room in your pantry for these must-haves. The best part, not only are they great tasting, many are plant-based and some give back to the Earth. Let's get to know these winter food staples.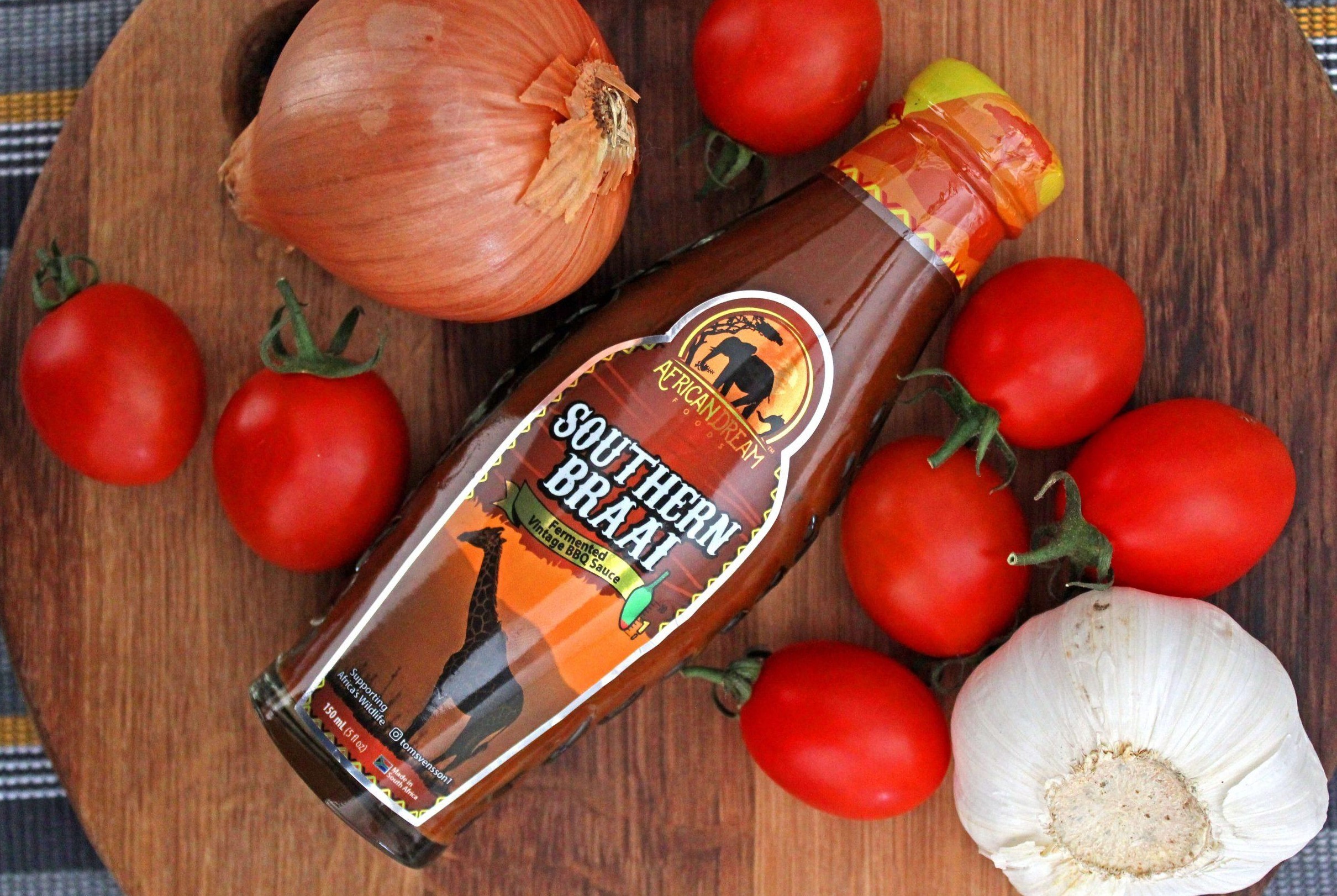 Is there anything better for a foodie than enjoying flavors from around the world? African Dream Foods brings authentic African flavor to the world through its hot sauces and seasonings. This season, enjoy their wonderful offerings with their Variety Gift Box, including their Sofi Award-winning Lemon & Garlic Peri-Peri Sauce, Southern Braai BBQ Sauce, Bird's Eye Chilli, and Safari Smoke Seasoning. Their all-natural, African-made products are perfect for warming up your cooking this winter. Experience authentic African flavors and feel all warm and fuzzy this cold season as every purchase supports African Wildlife conservation!
The Lemon & Garlic Peri-Peri has notes of sweetness, umami-ness, richness, a great lemony garlicky flavor, and of course a little spice. This sauce also won the 2022 Sofi Award for Best New Hot Sauce!
The Southern Braai – Fermented BBQ Sauce has a slight tang of fermented red pepper, which leaves a mild zing on the palate. It is a rich, dark, flowing sauce that is mild but full of flavor, with notes of sweetness, umami-ness, saltiness, and some warm spiciness.
The Bird's Eye Chilli Sauce is a rich, bright red sauce that packs some interesting heat!
The sauce comes with all of the seeds found in the small African bird's eye chili, which is partly what gives this sauce its unique flavor.
The Safari Smoke Seasoning gives your dish all of that good smoky flavor without even having to touch the grill. With no spice but maximum smoky notes, this seasoning adds an immediate depth of flavor to any dish!
African Dream Foods is available on africandreamfoods.com, Amazon, Walmart, Sprouts Farmers Market stores in California, and more.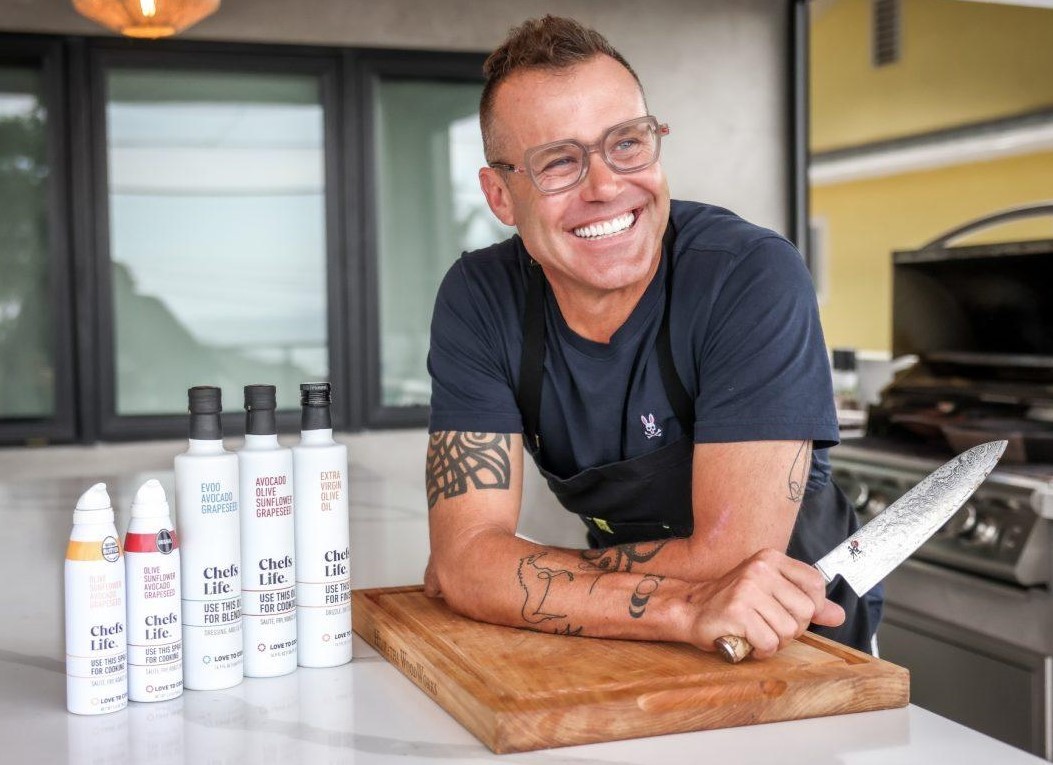 You may remember we highlighted Chefs Life cooking oils in our Late Summer Cooking & Entertaining highlight. The revolutionary line of custom culinary oil blends founded by Celebrity Chef Brian Malarkey recently announced the launch of its Chefs Life Cooking Oil Sprays. Hot on the success of its cooking oil line, these sprays are made for home cooks who prefer the simplicity of cooking sprays.
The Chefs Life Cooking Sprays are formulated with premium blends of avocado, second-pressed olive, sunflower, and grapeseed oils to create the same popular blend that was introduced in the bottle last year. Offered in two elevated blends – Chefs Life Original Cooking Oil Spray and Chefs Life Brown Butter Cooking Oil Spray – the line is available in more than 2,100 Kroger stores nationwide, QFC, Ralph's, Fred Meyer, Smith's, Baker's, King Soopers, Jay C Food Stores, Fry's, Dillon's, Jensen's, Cardiff Seaside Market, The Wise Ox Butcher & Eatery, and at chefslife.com.
Looking for a flavorful and fresher alternative to dried herbs? Look no further than winter food staples, Green Garden Freeze Dried Herbs. Harvested at their peak freshness, these herbs have the same high-quality taste and smell you would expect with fresh herbs but with the added benefit of a longer shelf life. They're available in several varieties including Thyme, Basil, Chives, and more. Green Garden Freeze Dried Herbs are a no-waste and time-saving cooking solution and do not require any cutting or dicing.
Green Garden Organic Freeze Dried Thyme, Basil, and Chives address the increasing demand for organic and planet-friendly food products. They are a more flavorful and USDA organic alternative than conventional dried herbs. These herbs are also better for the planet, as Green Garden donates 5% of its net income through its 5% Planting the Future program that supports planet-focused youth initiatives.
Green Garden Freeze Dried Herbs are available at Whole Foods, Kroger, and on Amazon.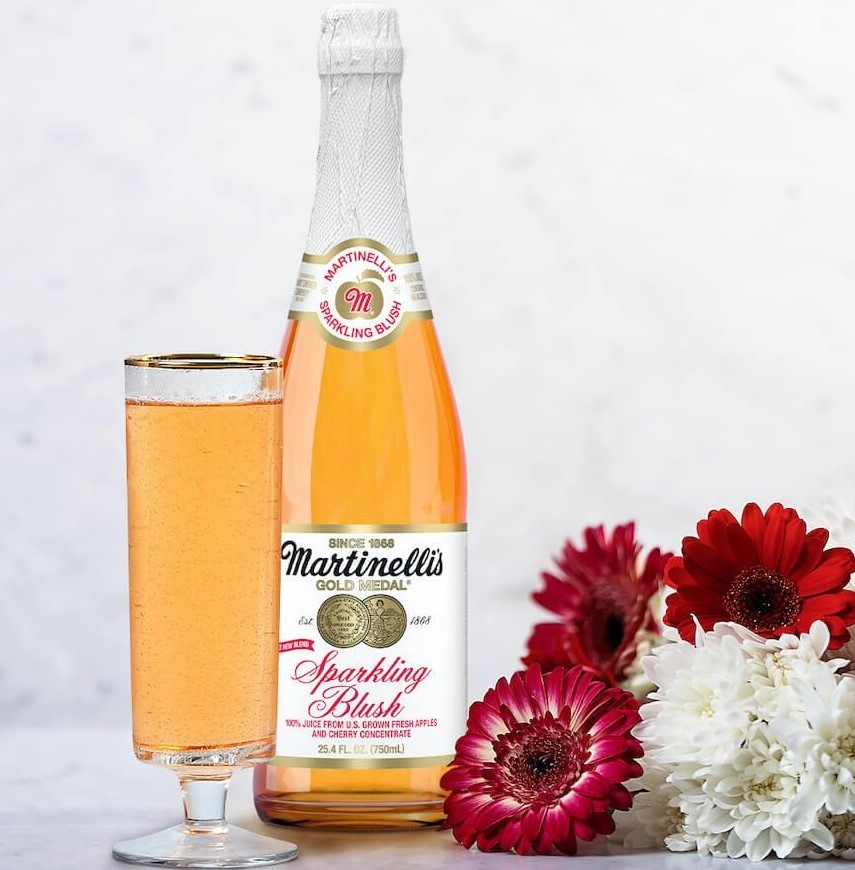 You already love their iconic apple juice and range of sparkling juice offerings, so we know you'll love the latest addition to their lineup. Their non-alcoholic Sparkling Ciders have been part of many holiday celebrations and a staple on holiday tables. For those looking to reduce or eliminate alcohol from their lives, say hello to Martinelli's Sparkling Blush, the perfect addition to its family of Gold Medal non-alcoholic premium sparkling ciders and apple juices. Like all Martinelli's products, Sparkling Blush is 100% juice made from U.S.-grown fresh apples with a hint of cherry juice to give it a crisp taste and beautiful blush color. This makes it a delicious way to celebrate any occasion.
Martinelli's Sparkling Blush is currently available for purchase at www.martinellis.com and in select stores.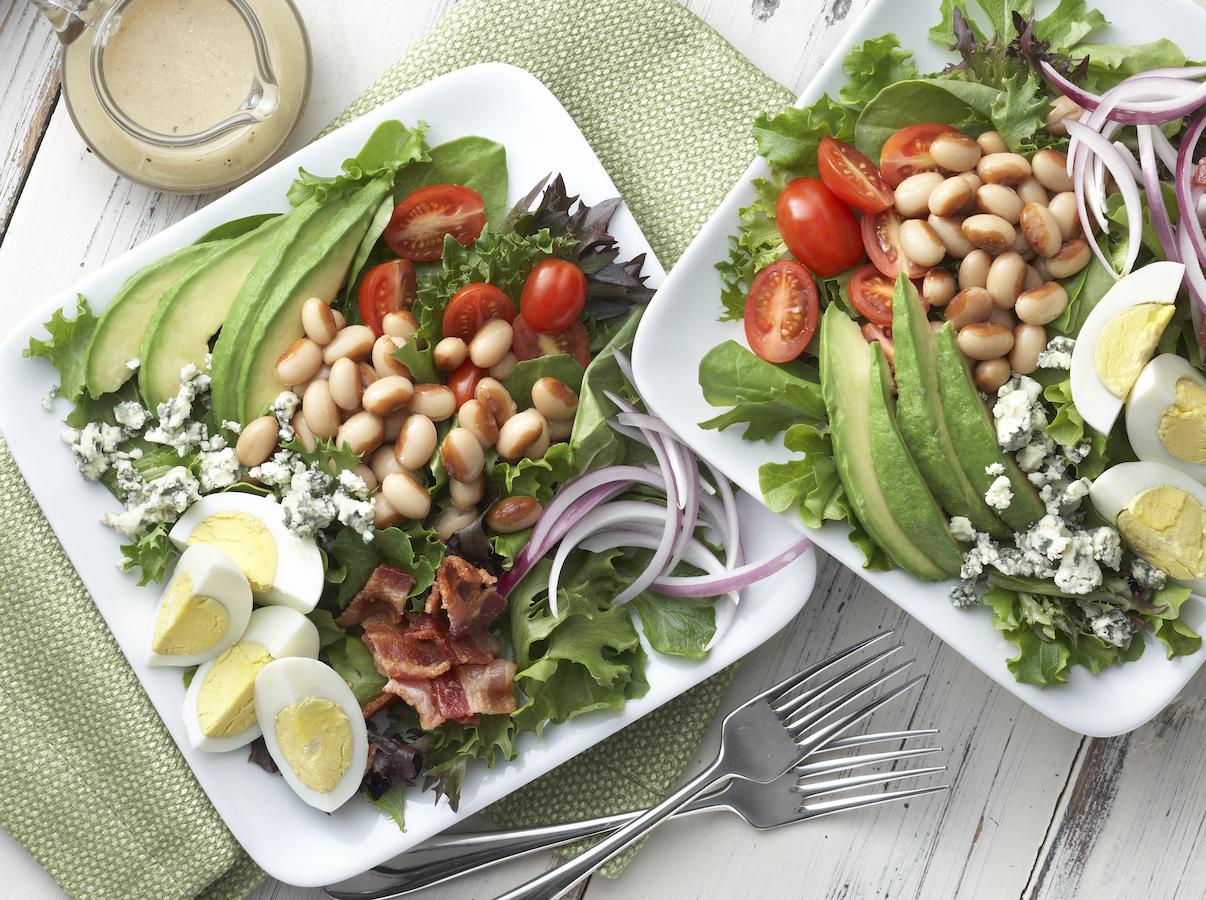 S&W Beans is a leading premium quality canned bean brand, offering classic, low-sodium, and organic bean varieties and an Heirloom Series line. Their S&W Heirloom Series Beans are rare, limited-batch, colorful varieties of beans, exclusively grown by hand-picked farmers. S&W Heirloom Series Beans are a go-to pantry staple and a great source of plant protein during the holidays.
S&W Jacob's Cattle, Pinquito, and Yellow Eye Beans are hearty and plump featuring a slightly nutty flavor and a creamy texture. The Yellow Eye Beans are plump, cream-colored beans that get their name from the distinct yellow eye sometimes called the "tiger-eye" bean. Delicious in succotash, hummus, baked beans, soups, and salads, and for quick and healthy meals or snacks
S&W Heirloom Series Beans are currently available for purchase on Amazon, Whole Foods, Kroger, and other grocery retailers.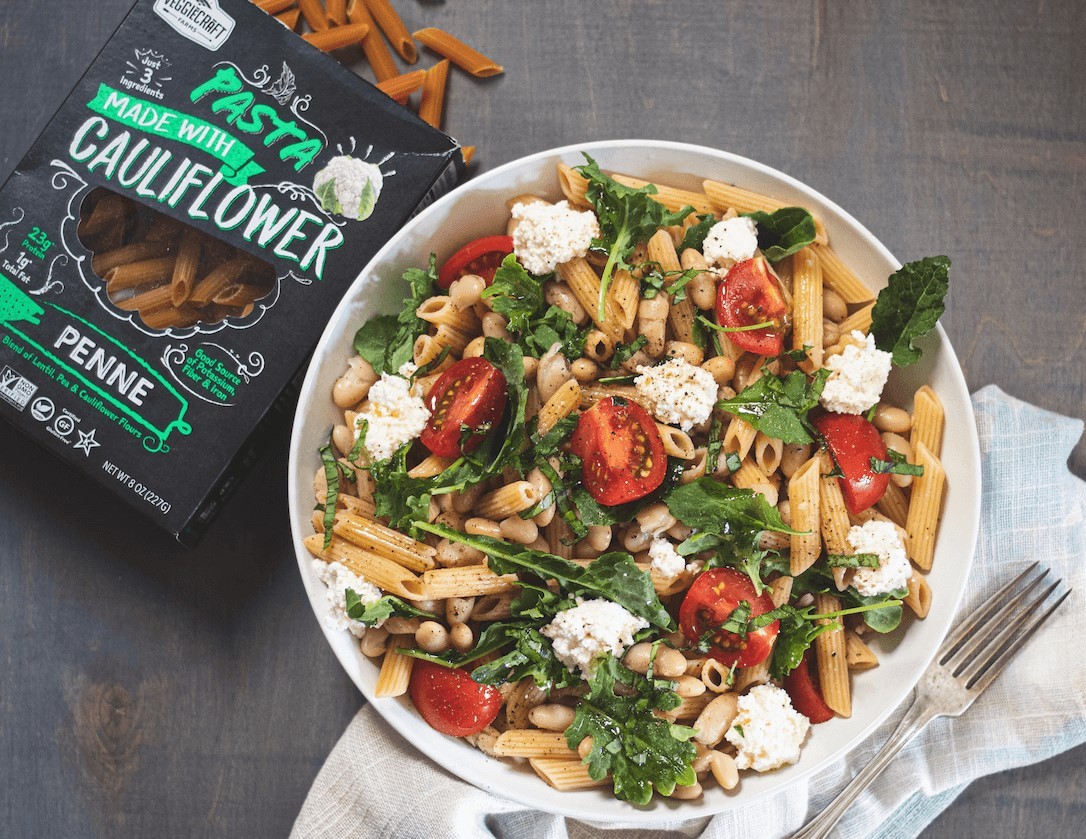 Last on the list of our must-have winter food staples is Veggiecraft Farms. Are you looking for a way to eat more vegetables without sacrificing the yum? Then veggie-based pasta, Veggiecraft Farms, should always be available in your pantry. Veggiecraft Farms is on a mission to get veggies into every bite, making mealtime more effortless and more nutrition dense.
This range of veggie-based pasta is available in Cauliflower, Zucchini, and Sweet Potato in popular pasta shapes like penne, spaghetti, linguine, and elbow. Each pasta is made with only three ingredients – lentils, peas and cauliflower, zucchini, or sweet potato. They are good sources of protein and fiber and are gluten-free, Non-GMO Project Verified, vegan, and Kosher.
Veggiecraft Farms products are crafted in Italy. They're made with ingredients that meet various dietary needs, including gluten-free, dairy-free, vegan, and Kosher. The pasta is available on Amazon, at Albertsons, and at Safeway, with recipes available at veggiecraftfarms.com.
What are your thoughts on these winter food staples? Could they replace some of the items already in your pantry?