Tomorrow is more than just Halloween; it is the beginning of the Day of the Dead, also known as Día de Los Muertos. In honor of Mexico's holiday remembering and honoring the dead, we partook in Rosa Mexicano's Night of Spirits; a special evening of savory food, exotic drinks paired with desserts, with entertainment by Agave L'Amour and DJ jojoSoul. Known for serving New Yorkers authentic and innovative Mexican cuisine since 1984, we were beyond excited to enjoy an evening at Rosa Mexicano Union Square, where they are serving a special Day of the Dead menu at all 11 locations nationwide from Oct. 31st through Nov 4th. The menu will not only honor your loved ones, it will celebrate the memory of Rosa Mexicano Founder, Josefina Howard.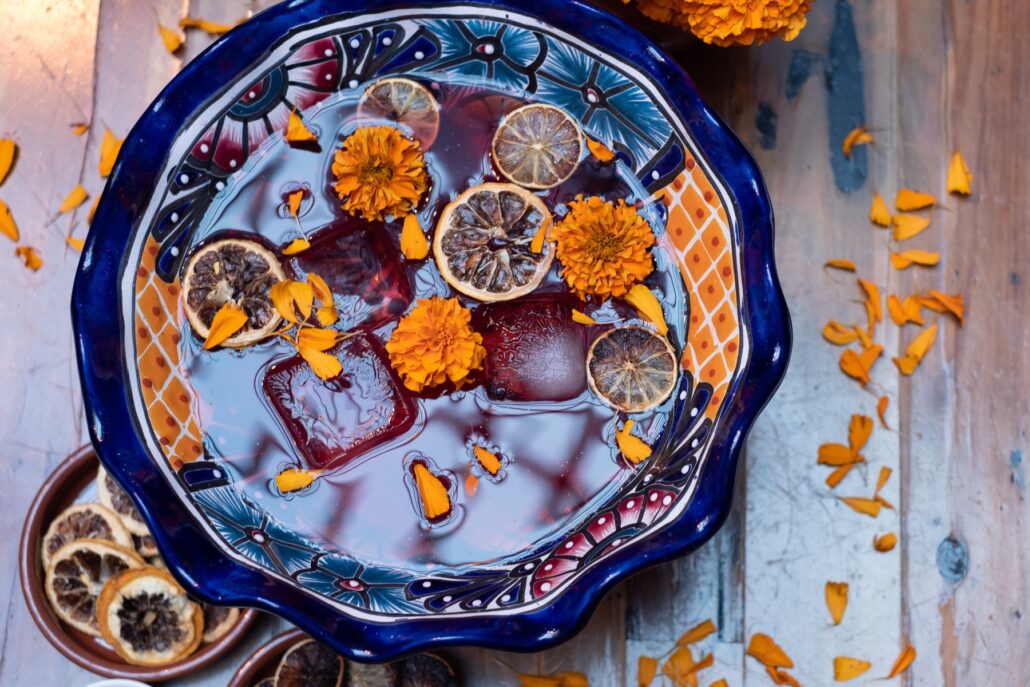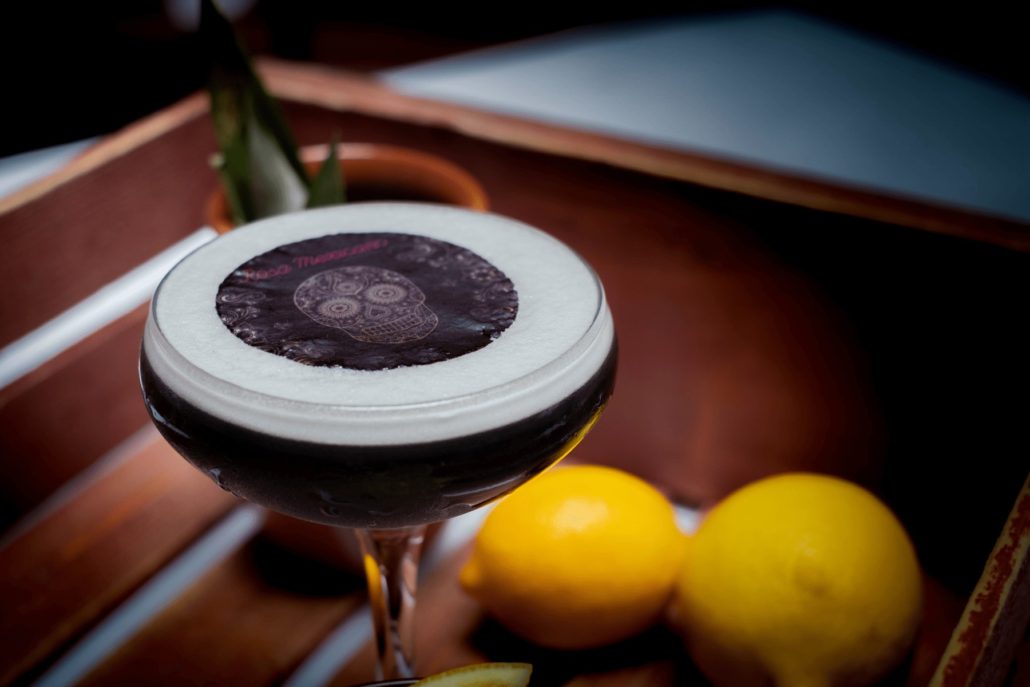 We had the chance to preview the featured menu which boasted a traditional Día de Los Muertos (Day of the Dead) feast, prepared by Joe Quintana, Regional Executive Chef for Rosa Mexicano. We began with the very special and delicious Maravilla Punch, a blend of Hibiscus and Mezcal, served in a traditional handmade Mexican punchbowl (featured above). Foodies will love the Roasted Bone Marrow, a Chipotle-piloncillo sauce, grilled jalapeño , and toast; the Estofado De Cordero, a Lamb shank stew with roasted vegetables and epazote gremolata; and the Costillas A La Barbaco, a Tequila-pomegranate BBQ ribs served with charro beans and jalapeño cornbread.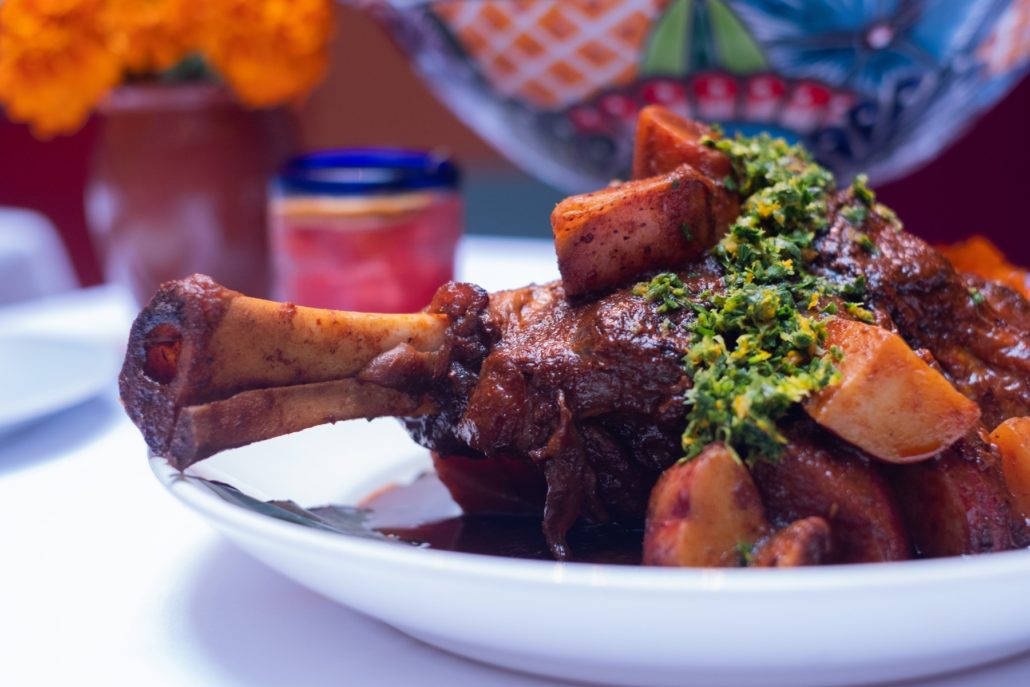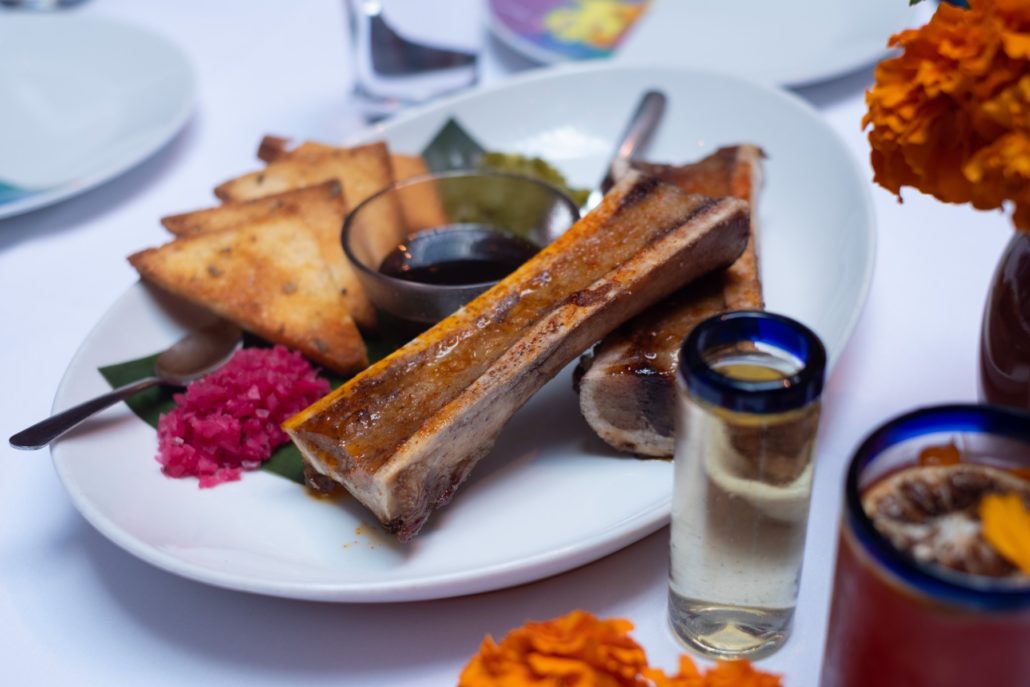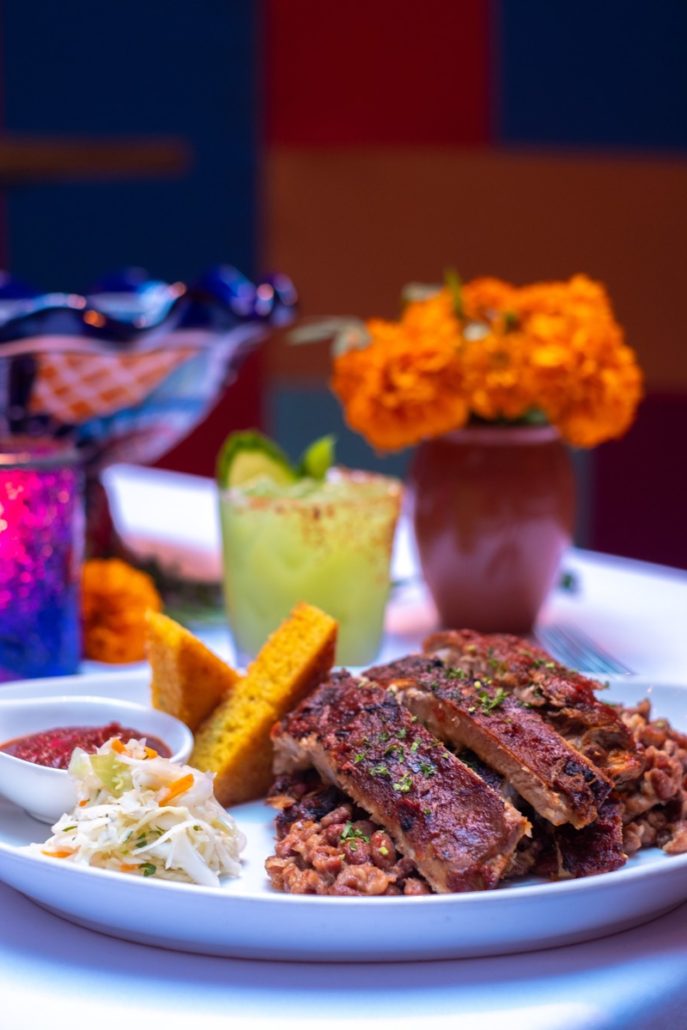 The evening celebrated the powerful rituals of Mexico's Día de Los Muertos (Day of the Dead), which included the Ofrenda, an altar where you may display portraits of your departed loved ones, in a moving ceremony of remembrance. Four desserts were paired with a unique variety of four Agave spirits: Mezcal, Raicilla, Bacanora, and Sotol.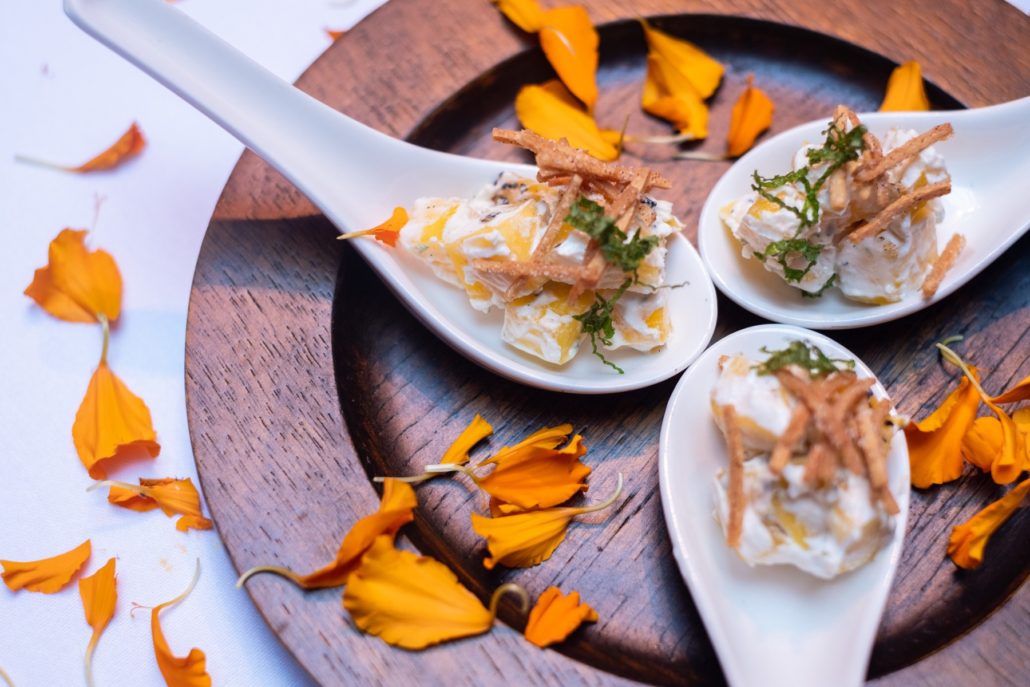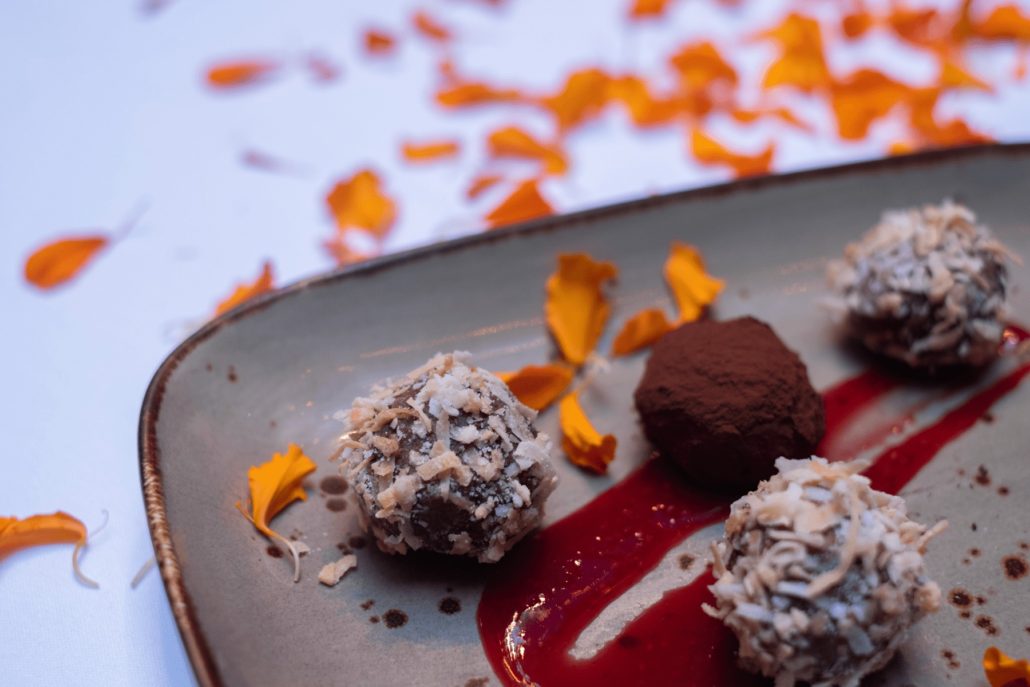 All four spirits have been specially curated by Rosa Mexicano's Courtenay Greenleaf, one of New York City's few Master Mezcaliers. Agave Spirit Sponsors For Night Of Spirit Events + Calavera Cocktail included Montelobos Mezcal, Casa Noble Tequila, Bacanora Rancho Tepúa, Fidencio Mezcal, LA HIGUERA. la Venenosa raicilla, Ancho Reyes, Tromba Tequila, Derrumbes Mezcal and Milagro Tequila).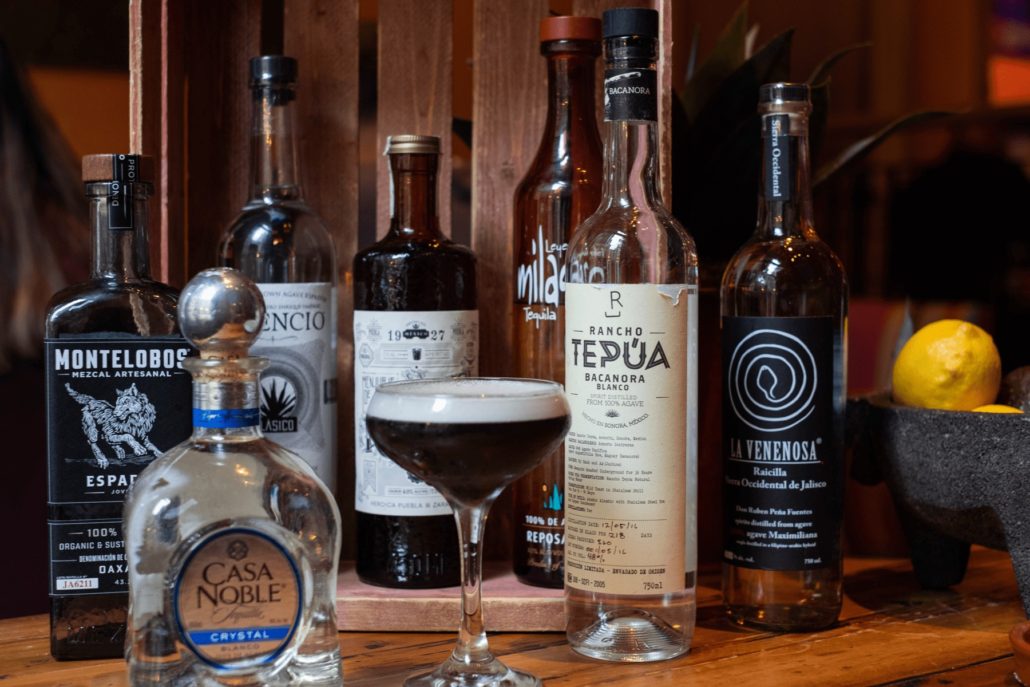 The Rosa Mexicano Day of the Dead menu of meals include:
Appetizers:
Empanadas de Camote (Corn and sesame empanadas, stuffed with sweet potato, peas and spiced pecans). Served with chipotle sauce.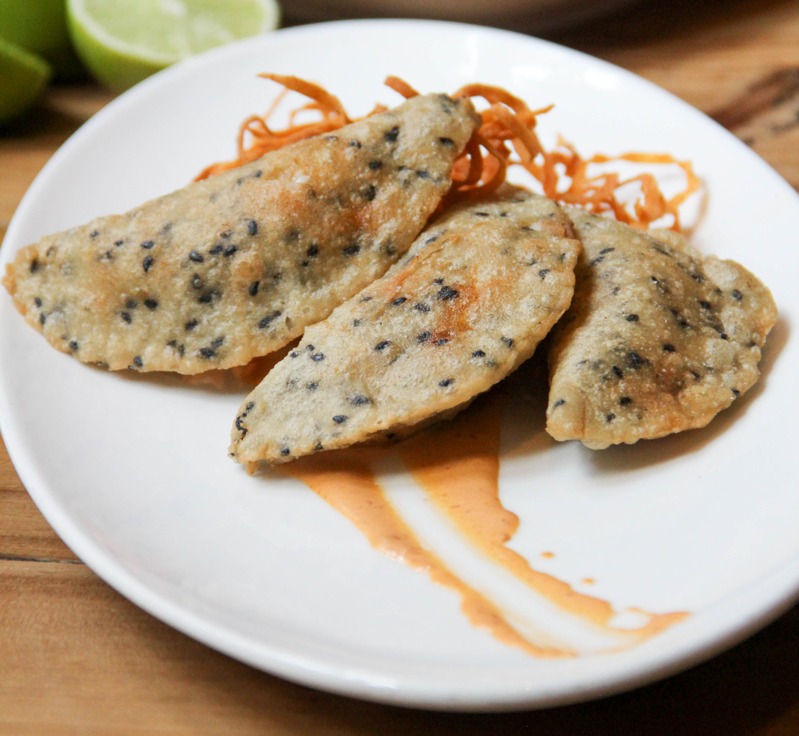 Roasted Bone Marrow (Served with chipotle-piloncillo sauce, grilled jalapeño and toast) – see second food photo
Paired with: Tromba Añejo tequila.
Entrees:


Estofado de Cordero (Lamb shank with roasted vegetables and epazote gremolata)  – see first food photo

Trucha a la Parilla (Whole grilled trout over pumpkin seed pipián, topped with citrus salad)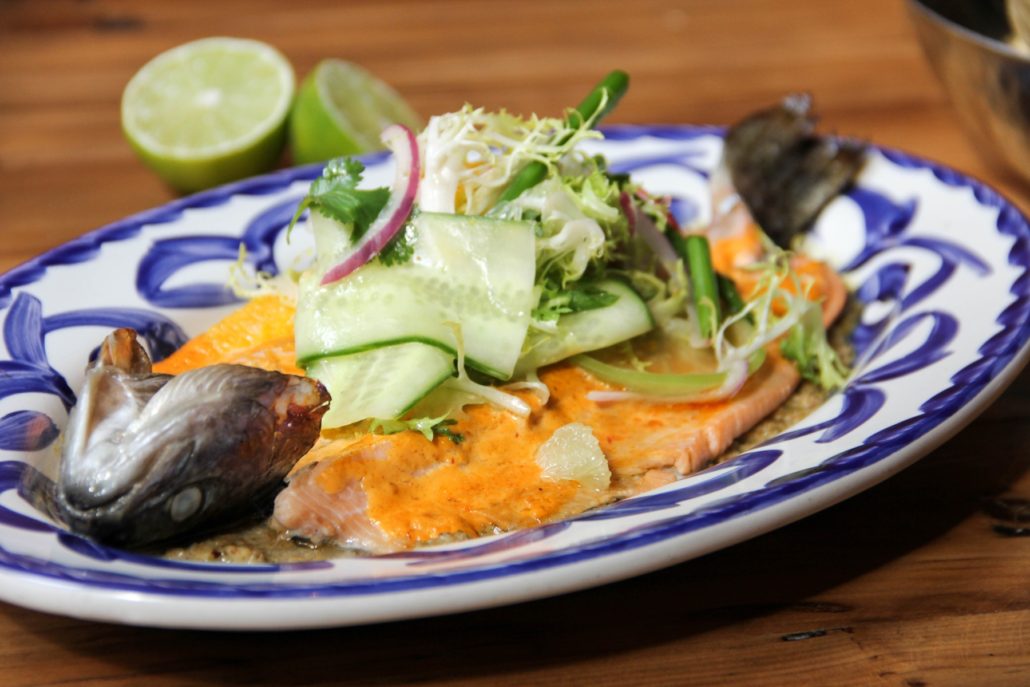 Costillas a la Barbacoa (Tequila-pomegranate BBQ ribs with charro beans and jalapeño corn bread) – – see last food photo above
Dessert:


Tamal y Camote (Roasted sweet potato and cajeta tamale served with pomegranate sauce and vanilla ice cream).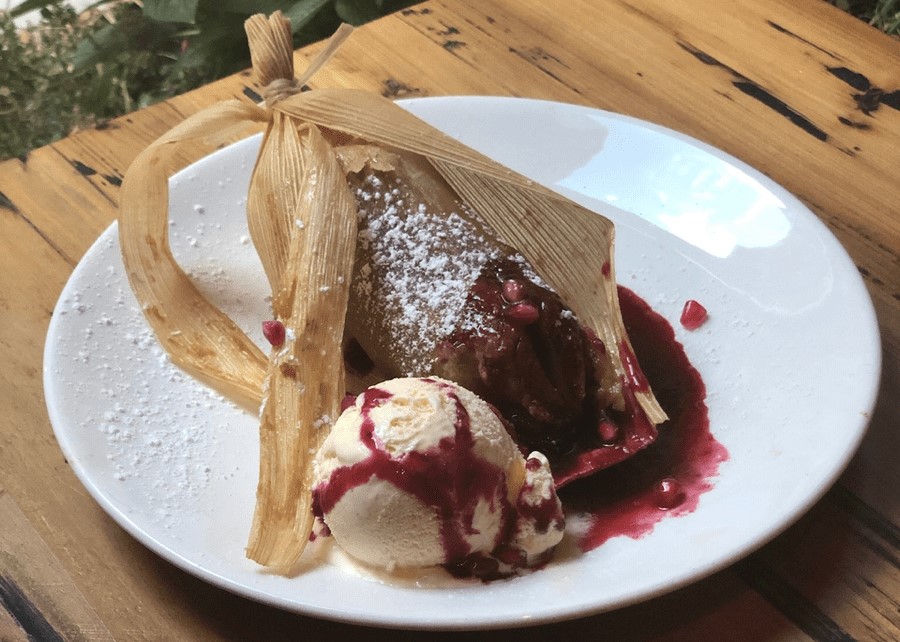 Rosa Mexicano's Día de los Muertos meal will be available at these locations:
New York City: First Avenue, Lincoln Center, Union Square, Tribeca
New Jersey: Riverside
Boston, Massachusetts
Washington, DC: Penn Quarter
Maryland: National Harbor
South Beach, Miami
Los Angeles
San Francisco