Just in time for St. Patrick's Day, Triple Dog Irish Whiskey, a new addition to the spirits market co-founded by Dan O'Shevlin and Chris Gilliam, is now available nationwide. This premium whiskey is a deliciously unique and proprietary blend. The resulting flavor profile is smooth, with a subtle sweetness, and boasts cracked vanilla bean, honey, and spice notes, reminiscent of a créme brûlée.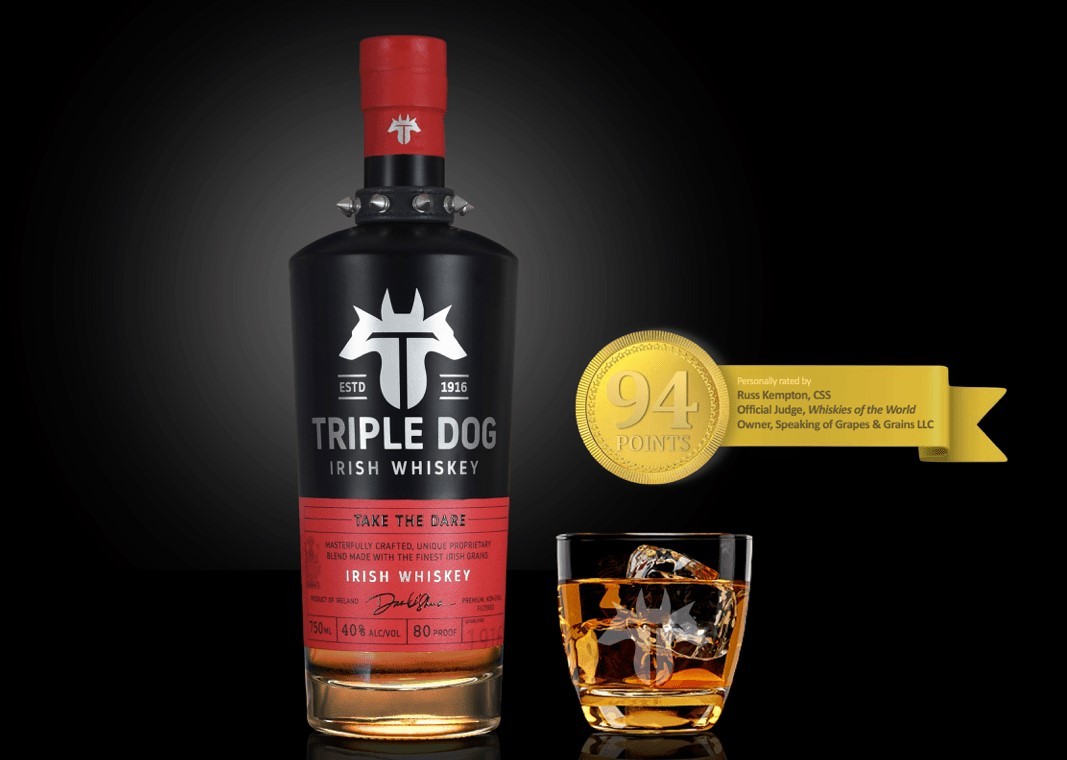 Triple Dog Irish Whiskey consists of O'Shevlin's proprietary blend of whiskey created with the original 1916 formula and refined with contemporary distillation techniques. It is distilled in Dundalk, County Louth, a coastal county on the Irish Sea that has a heritage of making proper Irish whiskeys dating back to 1708. It's affectionately known as "the Wee County." With access to the purest water from the nearby Cooley Mountains and generations of local whiskey artisans, O'Shevlin, and his team, tirelessly honed batch after batch until the final blend of Triple Dog was perfected.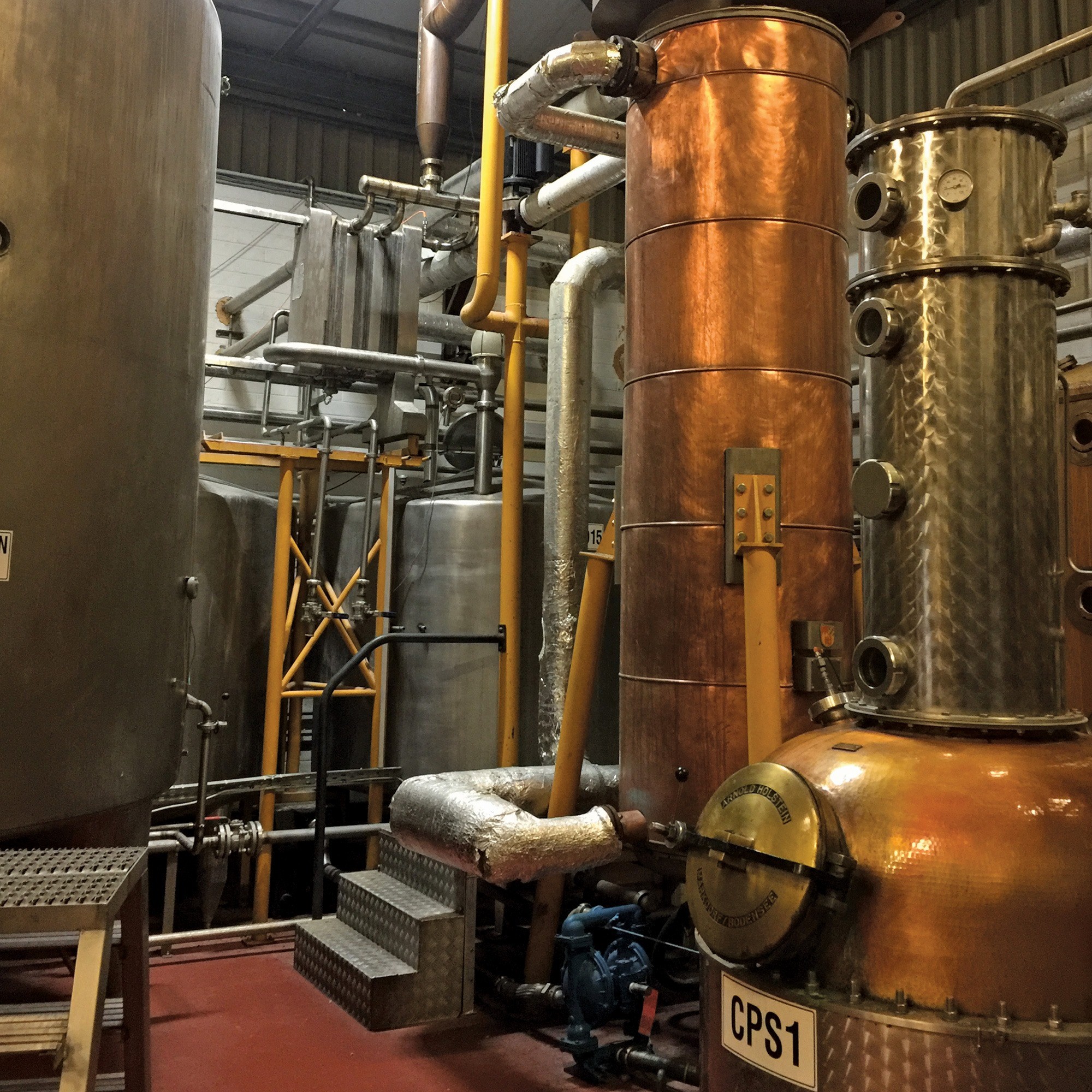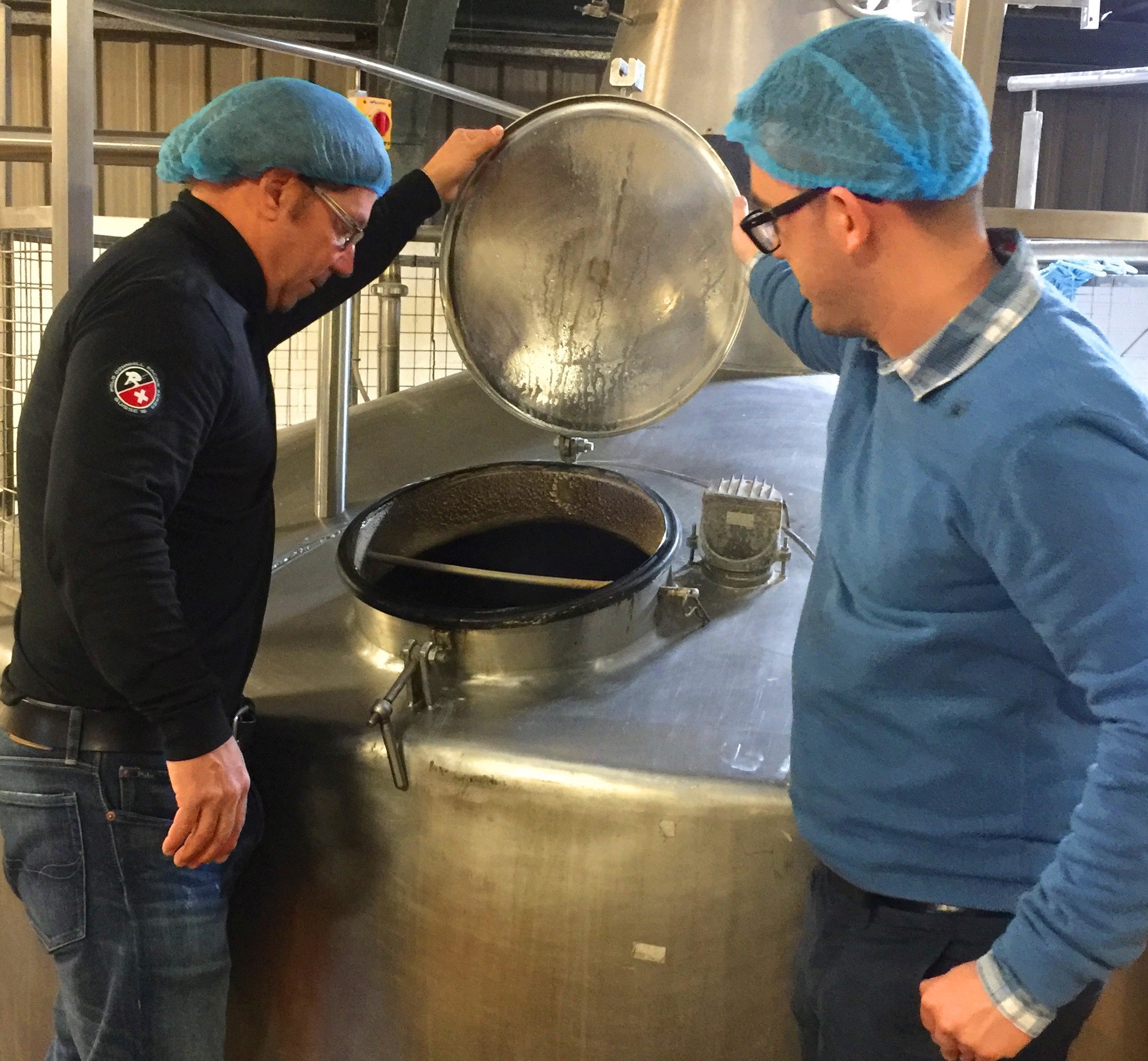 The distillery uses traditional methods to craft its whiskey, including copper pot stills and natural ingredients. They are committed to sustainable production methods and have implemented a number of initiatives to reduce their environmental impact.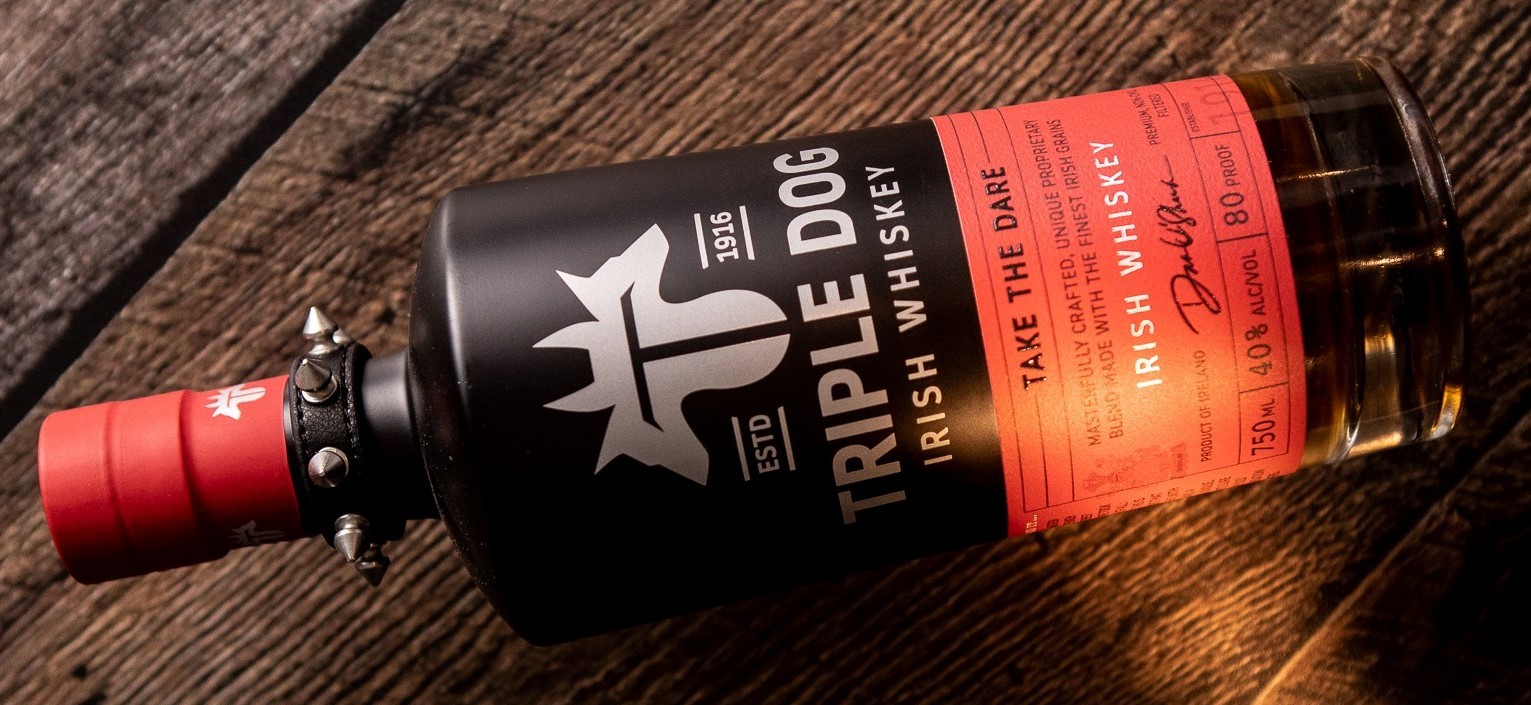 One of the unique features of Triple Dog Irish Whiskey is its packaging. The bottle is designed to resemble a traditional Irish hip flask, with a screw cap and a broad base for stability. The label features a bold graphic of a snarling dog and a spiked "dog collar" around the bottle's neck, emphasizing the whiskey's bold flavor profile.
Triple Dog Irish Whiskey is versatile and can be enjoyed on its own or mixed in a cocktail. It pairs well with citrus flavors, making it a great addition to a classic whiskey sour or margarita. It can also be enjoyed in a traditional Irish coffee or hot toddy on a cold winter's night.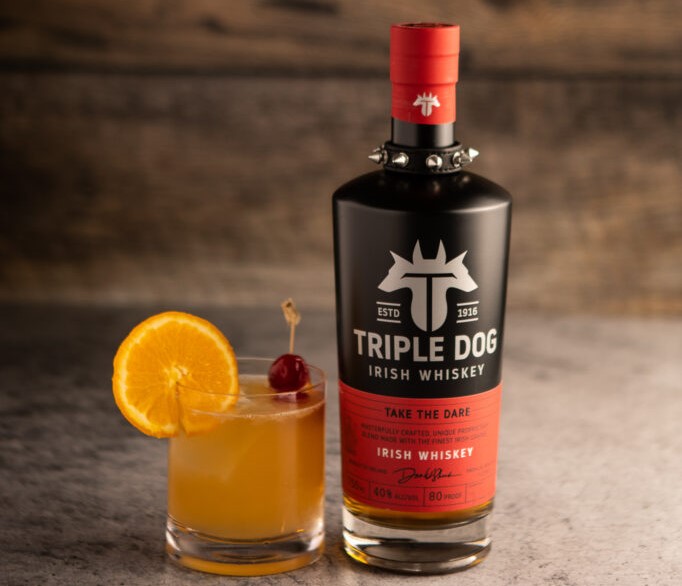 Triple Dog Irish Whiskey is an exciting new addition to the whiskey market. Its smooth, complex flavor and unique packaging make it stand out from other Irish whiskeys. Whether enjoyed neat or mixed in a cocktail, Triple Dog Irish Whiskey will delight whiskey lovers across the country, well beyond St. Patrick's Day.
The 40% ABV/80 Proof whiskey retails from $44.99 for a 750ML bottle in retail stores in California and Texas. It is also available online through the company's website, www.tripledogwhiskey.com, shipping to 41 states nationwide.