VERDAVAINNE, the esteemed luxury fashion brand, unveiled the VERDAVAINNE Spring/Summer 2024 collection in a mesmerizing fashion presentation. Held at the exquisite Cipriani Wall Street, the event saw a distinguished audience of editors, stylists, influencers, and loyal clients gather for an intimate and unforgettable experience, marking designer Cyril Verdavainne's debut as part of the official NYFW calendar.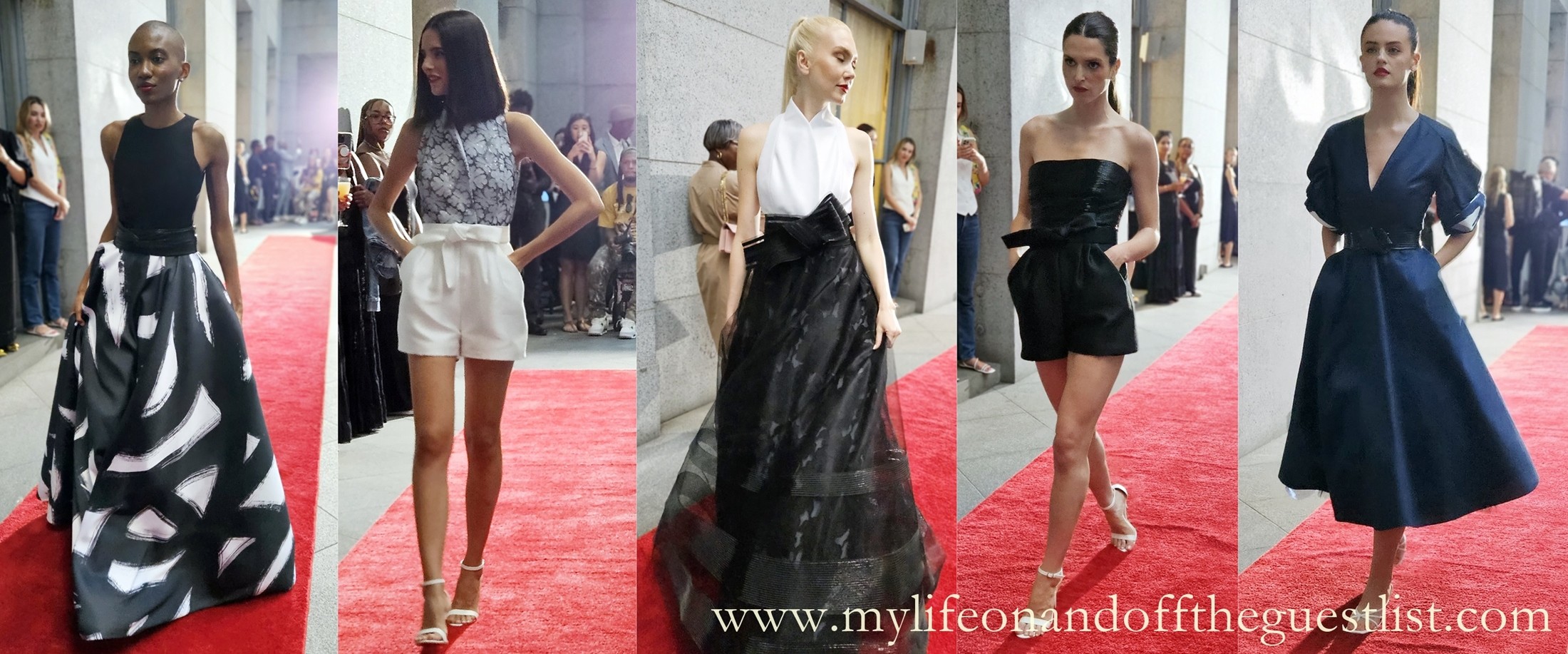 The VERDAVAINNE Spring/Summer 2024 collection is a celebration of bold eveningwear, pushing the boundaries of fashion with stunningly imagined silhouettes. Voluminous skirts took center stage, captivating onlookers with their architectural structure and graceful movement. These designs seemed to defy gravity as models glided down the runway, making a powerful statement about the brand's commitment to innovation.
"I wanted to show something glamorous and generous in proportion but with clean, crisp lines. The use of colors was a must for me with the Neon Yellow, the Chartreuse, the Shameless Fuchsia Pink… it's all about bringing fun to our clients' wardrobes."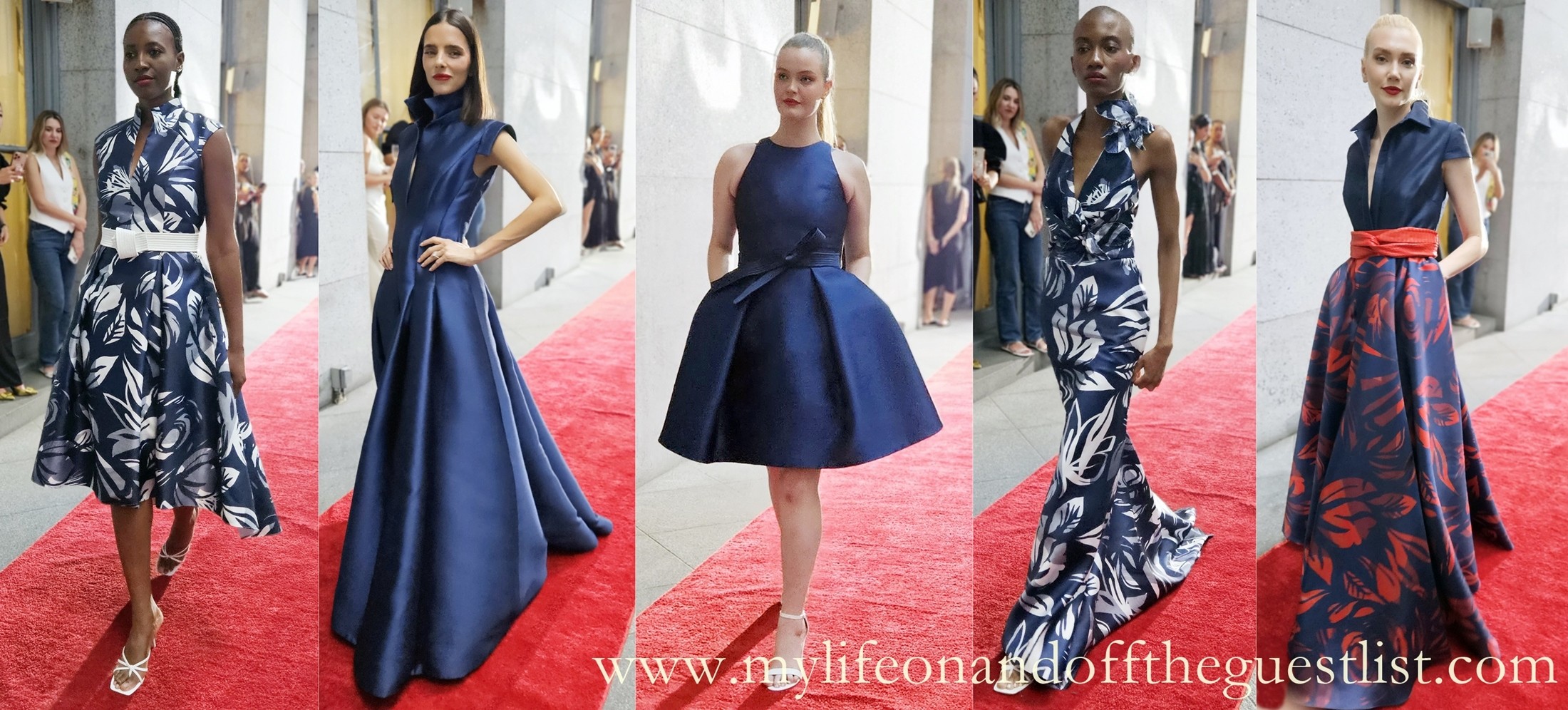 Verdavainne continues, "Speaking of our clients, it was important for us to feature our gorgeous curvy ladies because they are here, they are very real, and they very much appreciate brands like VERDAVAINNE. I have been at this gig for a little while now, and I haven't met a woman who is a straight size."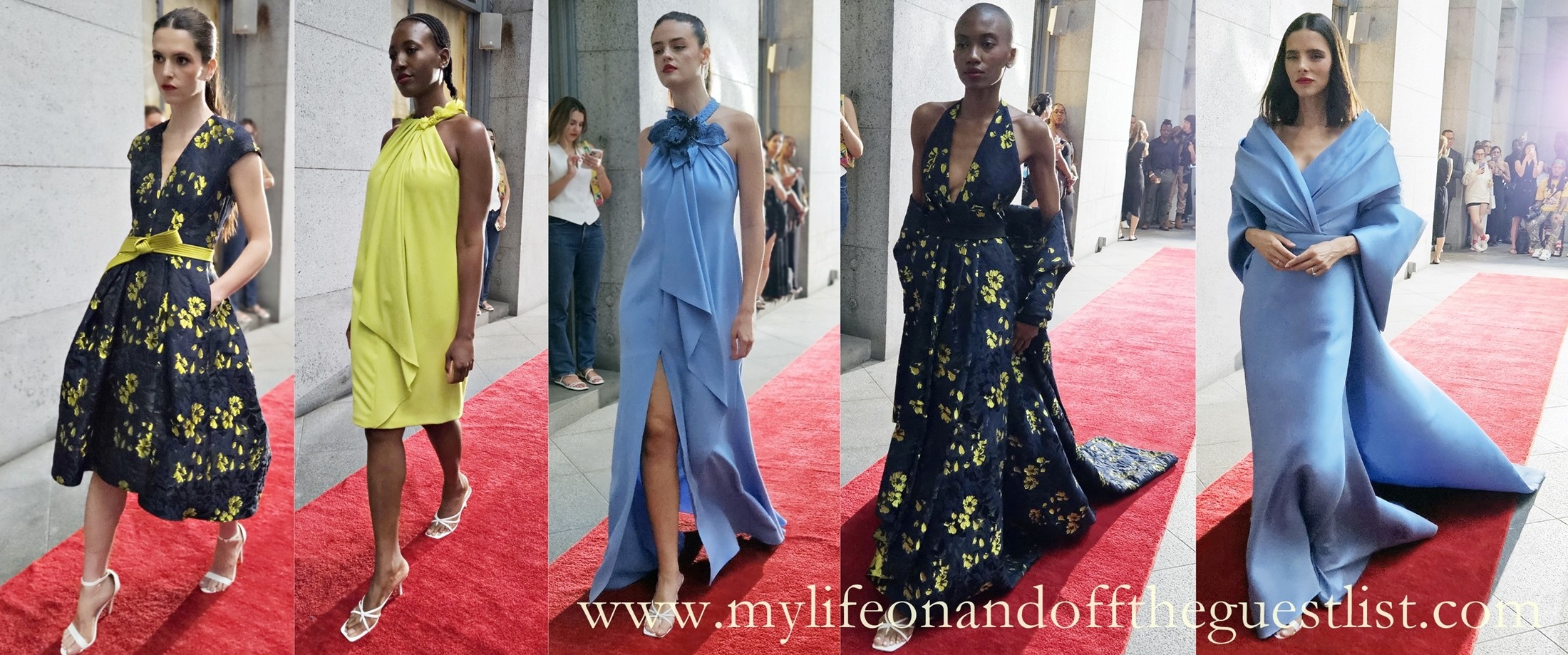 "While I design a line every season, the brand sets itself apart and identifies as 'custom' and made to measure. The client gets to create, and for me, it is an opportunity to learn more about women and about the clothes they truly want to wear," says the designer.
Oversized high-contrast patterns dominated the collection, demanding attention and highlighting the brand's penchant for pushing boundaries. Elegant kimono-inspired, trapunto stitched belt detailing added an exquisite touch of refinement to each ensemble, showcasing the brand's meticulous attention to detail.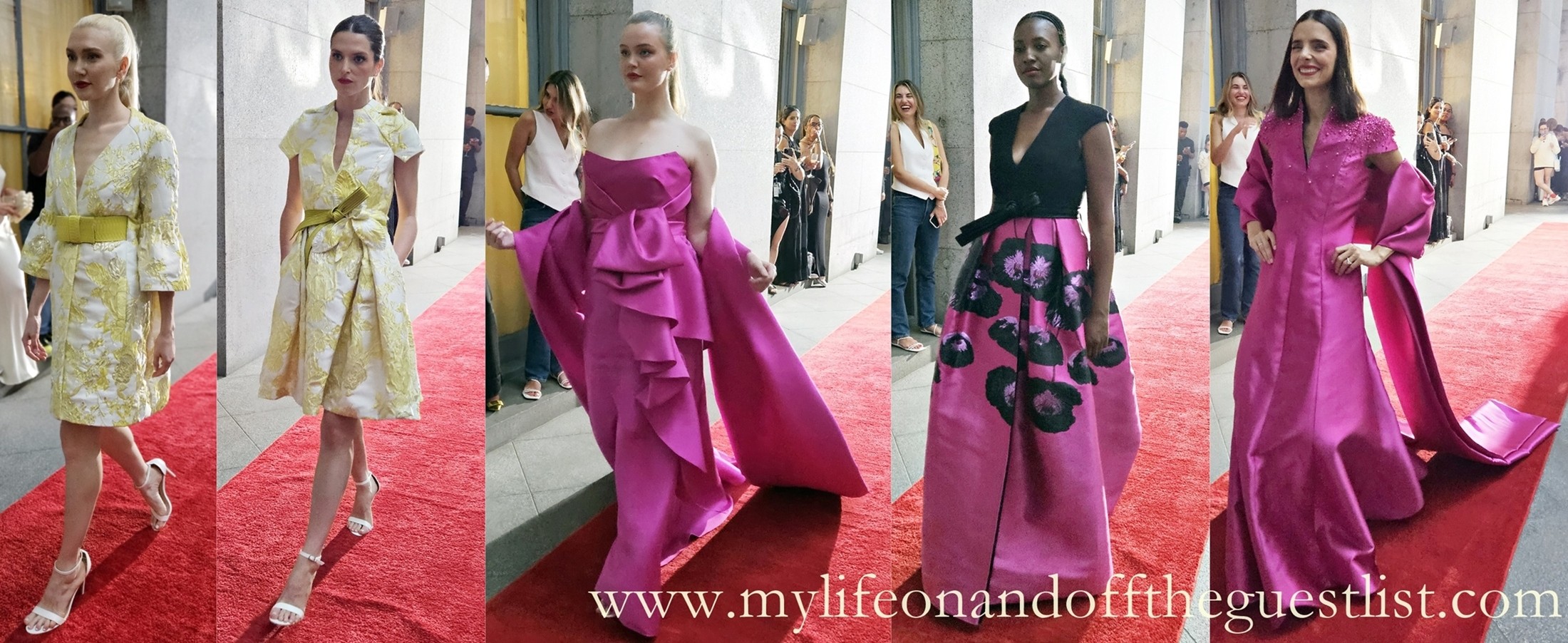 Neckline treatments were another focal point, with alluring halter styles exuding elegance and romantic off-shoulder designs offering a touch of provocative sophistication. Bold and strong shoulders were a commanding statement throughout the collection, adding an element of strength and confidence to the overall aesthetic.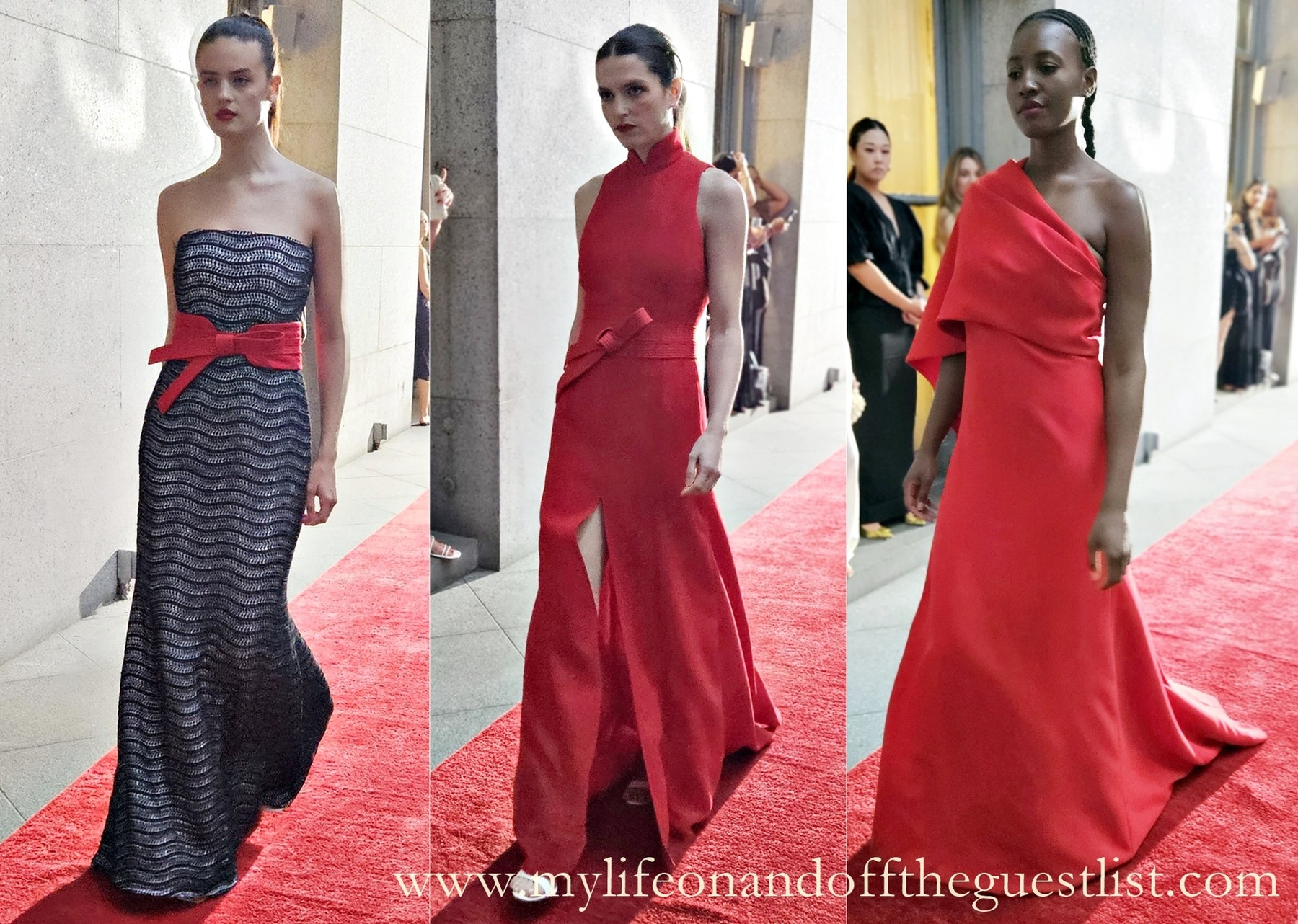 A true highlight of the presentation was the collection's finale, a breathtaking wedding gown in chalk white. This masterpiece featured a halter neckline and a self-appliqué sash made of delicate white poppy flower petals, creating an ethereal and romantic vision akin to a moving marble sculpture. It was a testament to VERDAVAINNE's ability to transform fashion into art.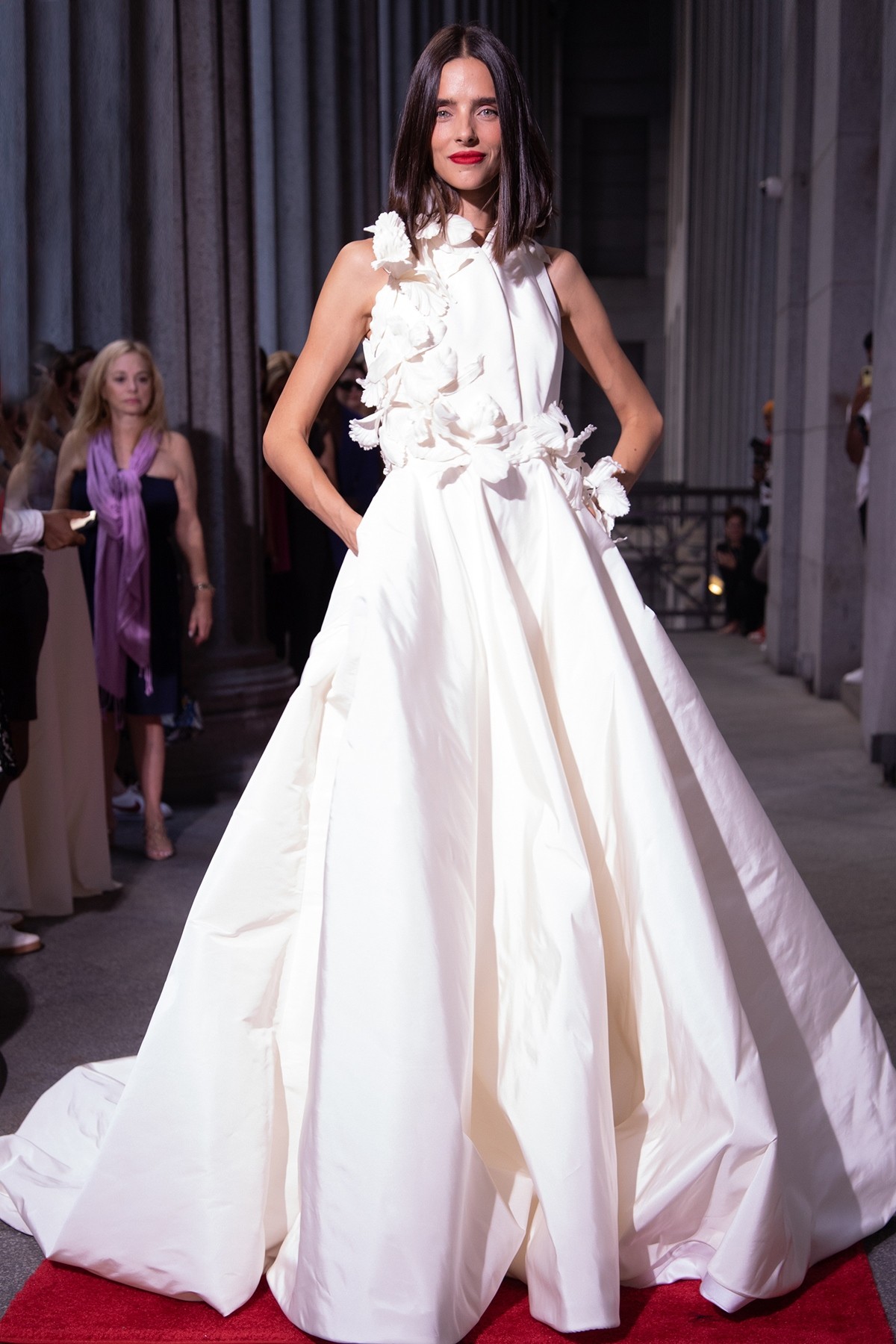 VERDAVAINNE's Spring 2024 presentation was an exploration of boldness, a celebration of contrasts, and a dedication to weaving elegance into every minute detail. The collection embodied the brand's commitment to sophistication, creativity, and an unwavering dedication to delivering fashion that celebrates the unique beauty of every woman. With boldly proportioned silhouettes and subtle yet forward detailing, this collection will undoubtedly leave a lasting impression on both wearers and admirers alike, solidifying VERDAVAINNE's place in the world of luxury fashion as a true visionary.
Wedding Gown Photo Credit: Elvia Gobbo