Forget what you think Australia is known for and get ready to enjoy the latest import from down under. Making it's US debut is an incredibly pure and smooth premium vodka called
VDKA 6100
. Inspired by the Australian country code, VDKA 6100's name pays tribute to its Australian roots but its incredible bottle design, created by leading New York designer Joe Doucet, highlights the quality and purity of this incredibly smooth vodka. VDKA 6100 is distilled from fresh seasonal whey and natural spring water from New Zealand, one of the most pristine spring water locations in the world.

With whey that is sourced from grass-fed cows' milk, then is 3x distilled and filtered through a bed of carbon, the result is a silky, ultra-smooth liquid that is a cleaner, purer vodka which is also gluten free, sugar free, and lactose free. VDKA 6100 will be a real delight to vodka lovers, fans of the spirit will love its light and crisp taste. It's wonderful on the rocks with twist of lemon and makes a mojito so incredibly delicious, it can only be described as velvety. Adding to this vodka's greatness is the involvement of Actor Robert De Niro, ­described as the "co-creator" of VDKA 6100, who will be the face of the brand.
"I'm very proud to be associated with the creative team behind the launch of VDKA 6100. It will be personally rewarding to be a part of its growth," said Robert De Niro. We think that Paul Gardner, President of VDKA 6100, has an incredible product on his hands, and we're not just saying this because we're primarily vodka drinkers. Two other cocktails we recommend trying with this satiny vodka are featured below…of course feel free to experiment.
Strawberry Sky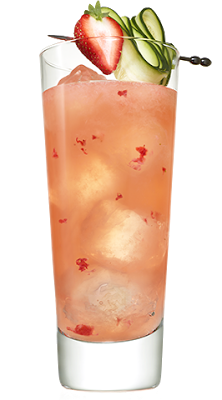 2 Parts VDKA 6100
¾ Part Lemon Juice
¾ Part Simple Syrup
Soda Water
3 Strawberries
2 Cucumber Slices
Muddle strawberries and cucumbers with simple syrup. combine lemon juice and VDKA 6100 in a shaker with ice and shake until extremely cold. Strain into a collins glass over fresh ice. Top with soda water, stir and garnish with a fresh strawberry and cucumber.

Greener Pastures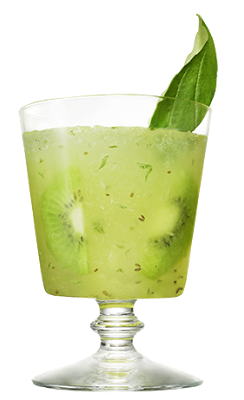 2 Parts VDKA 6100
¾ Part Lime Juice
½ Part Simple Syrup
½ Part Sweetened Kiwi Puree*
3 Fresh Basil Leaves
*One part simple syrup to four parts fresh kiwi puree.
Gently rub basil in a shaker with a muddler. Combine all remaining ingredients in a mixing glass with ice and shake until extremely cold. Strain into a sour glass over crushed ice. Garnish with kiwi slices and fresh basil.

VKDA 6100 is available in two sizes, 750ml, retailing for $34.99, and a 1-liter bottle for $44.99. For more information, visit http://www.VDKA6100.com.