Are you currently doing what I'm doing?  Are you begrudgingly going into the deep recesses of your closet to pull the Fall/Winter items to the forefront of your everyday rotation? Perhaps you can't seem to let go of that favorite tank top or perfect sun-bleached khaki short but, let's face it, Fall is here.  Now figure for a sec that you discovered buried behind your treasured summer linen suits and shirts, a delightful but surprisingly forgotten gem of an article of clothing that somehow became lost over the years.  For me, it was a pair of full cut trousers that my dad had made for me back in college.
Rendered by a pair of older masterful hands, my dad had made those trousers tons of times, but never in the fabric I brought to him. I picked out a crisp yet beautifully fluid Super 150's taupe gray wool gaberdine.  Having only making these pants in thicker worsteds and twills, my dad and I arrived at a nice collaboration of the full cut I wanted, and I also got a lesson in a classic trouser cut in modern fabric.  The result was superb and my underlying lesson learned was that sometimes it's better to have the knowledge and inspiration of an older learned hand to produce a combined great experience of modernity and a revered classic. That's how I felt when sampling Makar Glasgow Gin.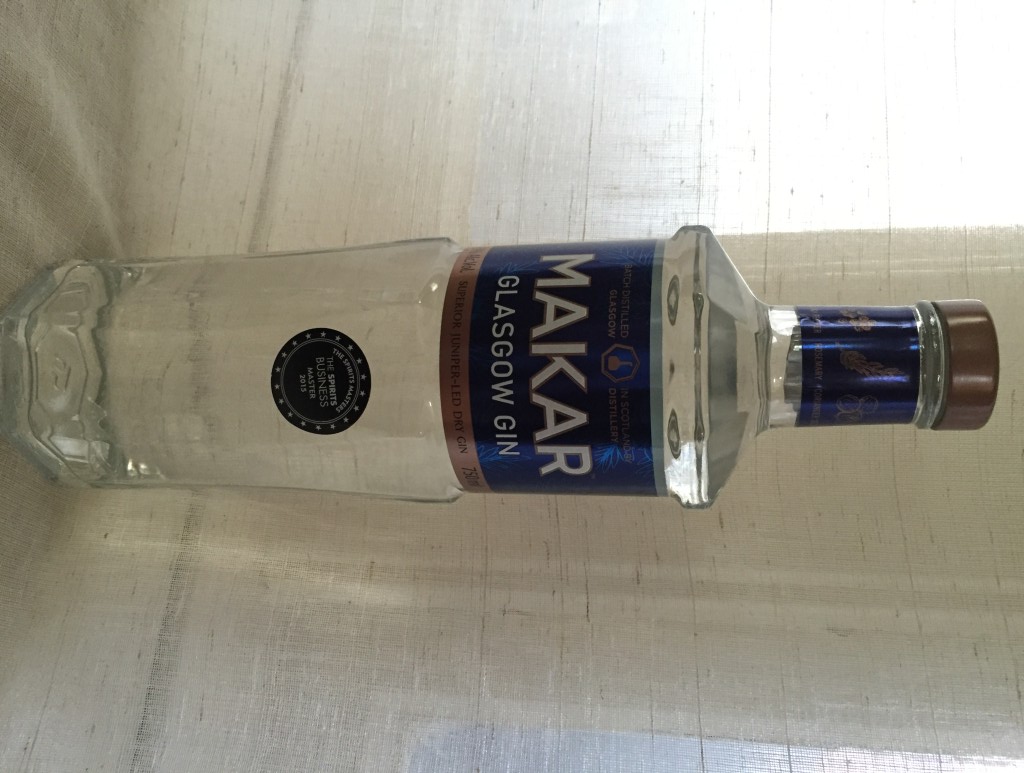 Here we have a brand new, under a year old gin that's elegant, refined, crisp and bottled beautifully. The Glasgow Distillery Company was inspired by one of Glasgow's original distilleries founded in Dundashill, Scotland in 1770.  What Glasgow Distillery took for their Makar Glasgow Gin was the focus on an intense and sophisticated flavor profile through small batching and a recipe of key local ingredients to ensure a unique and modern taste experience achieved via the way of time-honored tradition.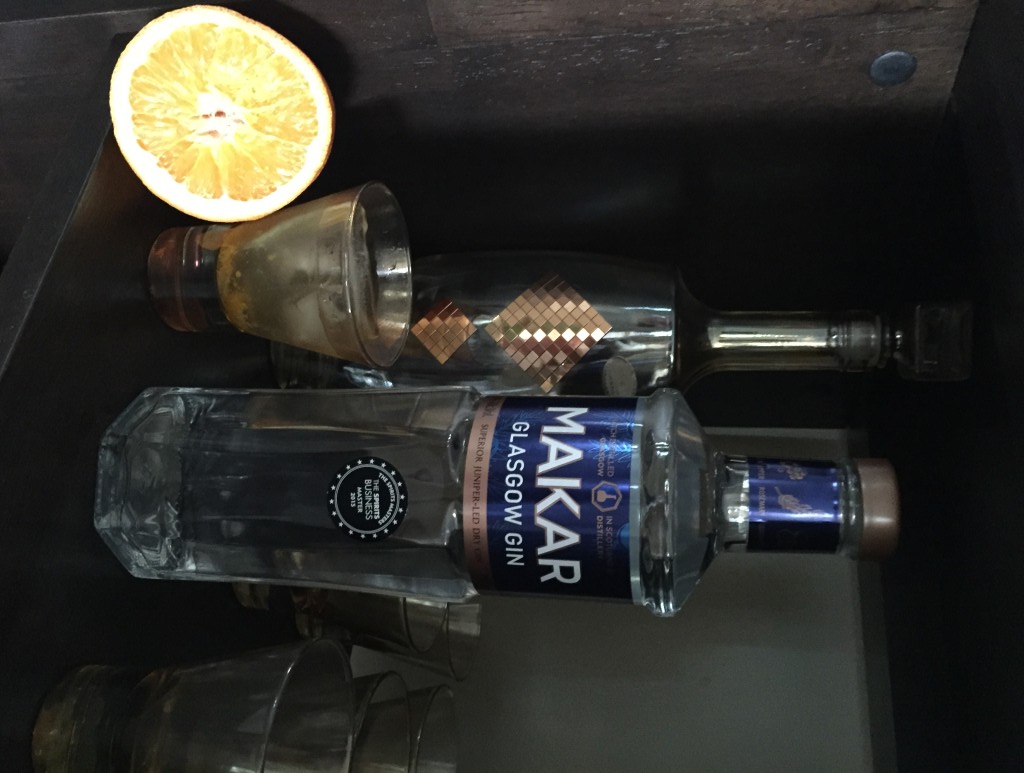 The result?  Makar Glasgow Gin is a really great gin to cap off my official 'Month of Gin' series.  The melange of notes come together to create this juniper-led dry gin that is fresh and dare I say, sexy.  How can something taste sexy?  Well, take, for example, how I sampled this gin.  Simple, clean, over the rocks with just some orange zest.  When you taste a drink with an intricate flavor profile you have to pat attention to the subtleties.  That's what makes it a sexy gin.  The subtleties are discreet, tease the taste buds and trigger synapses in the brain that case connections with the familiar and the pleasant as far as the notes go.  The citrus pop of the lemon peel, the herbal soothing of the angelica root & rosemary, the fragrant woodiness of the cassia bark and the coriander seeds and then the beautiful contradiction of the black pepper and licorice make a tantalizing and soothing cocktail.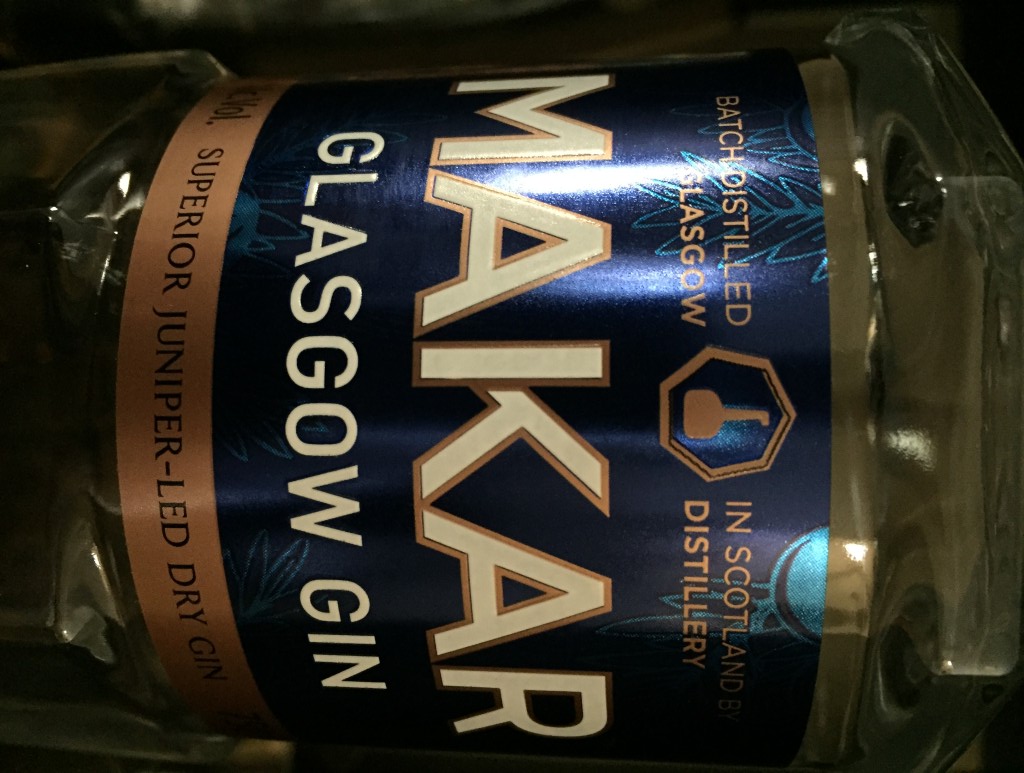 Since I'm waxing a bit of nostalgia, I think I'll slip on those handsome trousers and fix myself another drink.  Sleek, sexy and complex with nods to classic, cultivated and familiar; that's the modern way to drink.  Makar Glasgow Gin is available now at your finer wine, spirit and liquor stores and here at bespoke spirits.net, and as always, please remember to drink responsibly.