We are days away from celebrating the 240 years that the United States of America has no longer been a part of the British Empire. Naturally, we all will be raising a glass or two celebrating the history, government, and traditions of the United States. Today we're sharing a few Independence Day cocktails from a melting pot of brands. Just like the USA is a melting pot, we're bringing you some delicious cocktails from Cruzan Rum, Pinnacle Vodka, Sauza Tequila, Skinnygirl Cocktails, Cascade Ice Water.
Citrus-Spangled Spritzer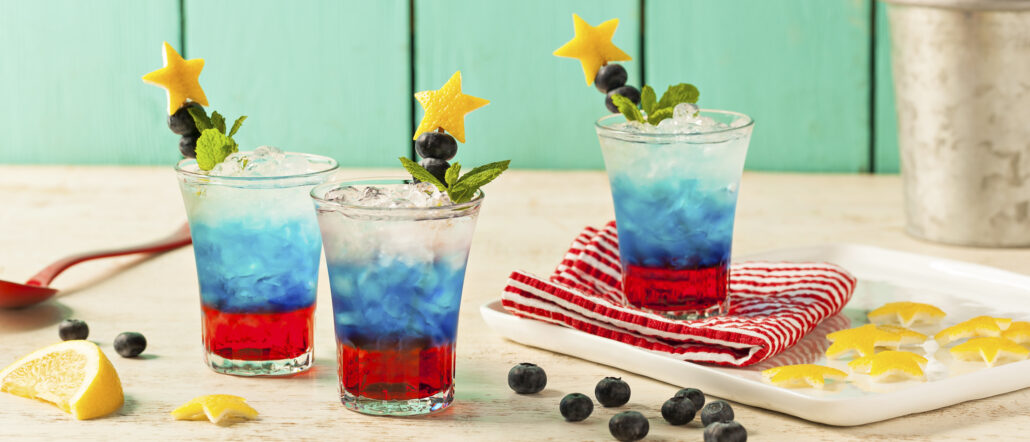 1 part Pinnacle Citrus Vodka
1 part DeKuyper Blue Curacao Liqueur
2 parts Lemon Soda
1 part Grenadine
Lemon for garnish
Blueberries for garnish
Mint Sprig for garnish
Lightly mix the vodka and lemon soda in a cocktail shaker with ice and set aside. In a tall glass, add the grenadine slowly to the bottom. Fill the glass with crushed ice. Strain the vodka soda mixture over the back of a bar spoon, followed by the blue curacao. Garnish with fresh mint, lemon rind star and berries (optional).
Raspberry Sparkler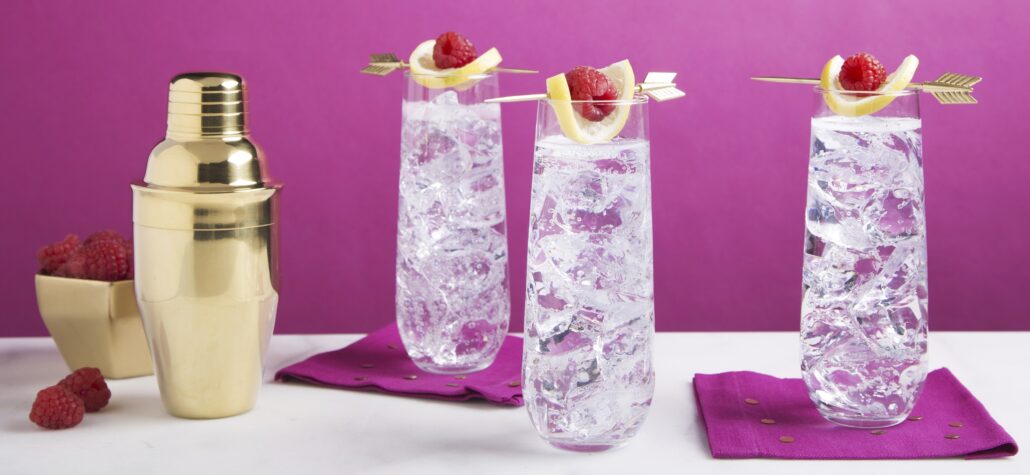 1 part Pinnacle Raspberry Vodka
2 parts Club Soda
Raspberries for garnish
Lemon wheel for garnish
Mix ingredients and serve over ice. Garnish with raspberries and a lemon wheel.
Cruzan Independence Sparkler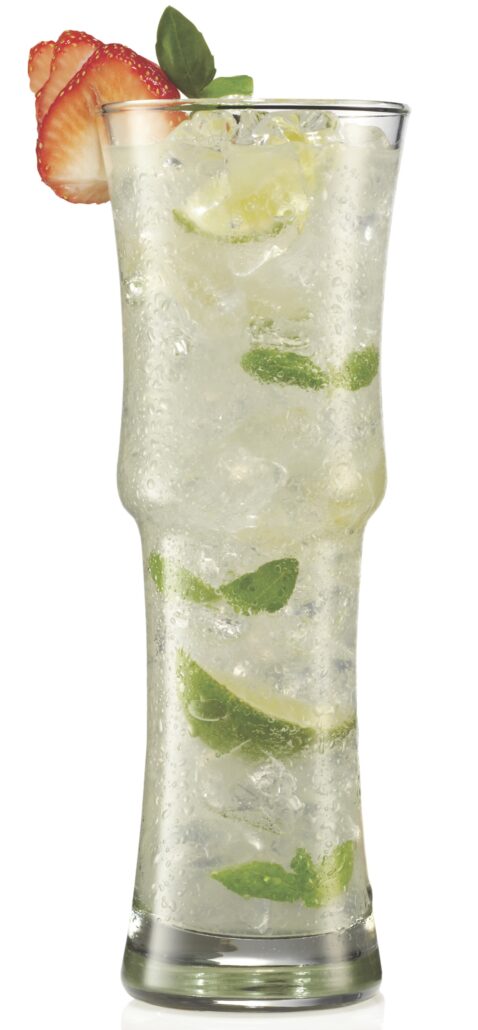 1 part Cruzan Strawberry Rum
1 part Cruzan Aged Light Rum
1/2 part Sugar
1 half of a Fresh Lime, cut into quarters
6 Fresh Basil Leaves
Soda Water
Muddle lime and basil with sugar in a tumbler. Add Cruzan Strawberry and Aged Light Rums and ice, then
shake 2 times to mix. Pour into a rocks glass and top with soda. Garnish with basil & a fanned strawberry slice.
Sauza Watermelon Margarita (serves 8)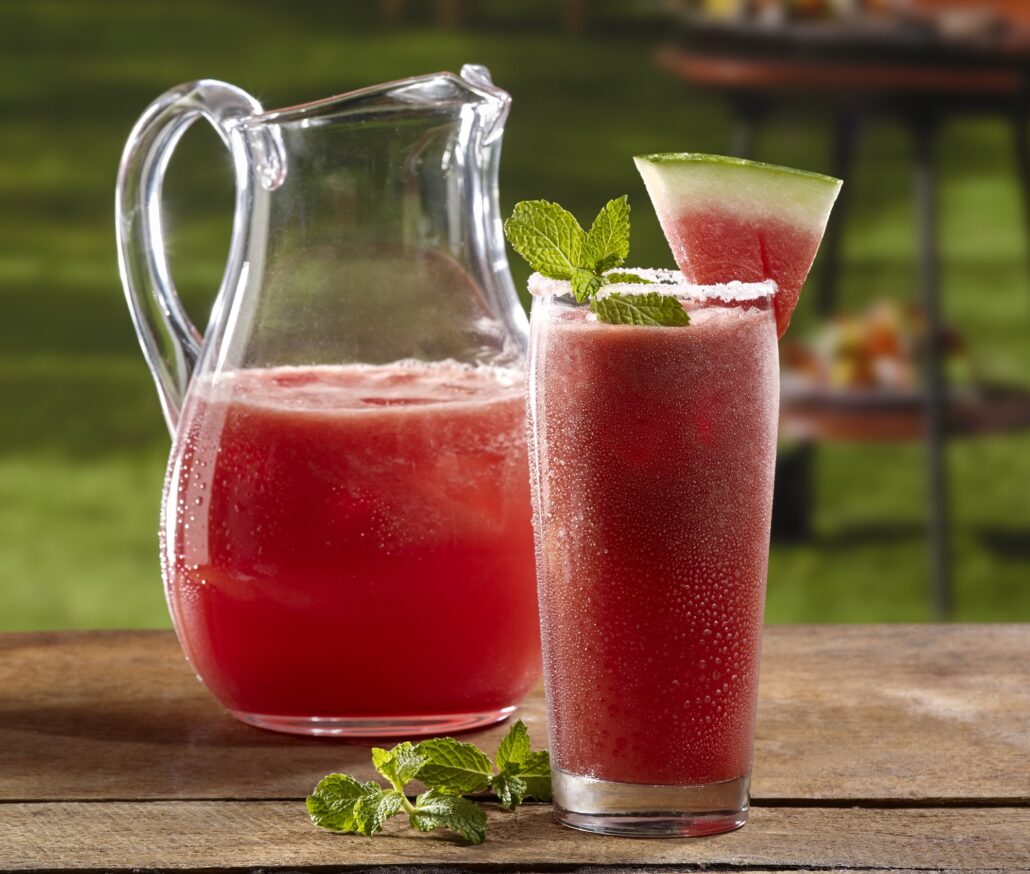 1 cup Sauza Tequila
½ cup Lime juice
½ cup Triple sec
1 cup Watermelon juice
Drop of Honey
Add ingredients to an ice-filled pitcher and stir. Pour into salt or sugar-rimmed glasses and garnish with a watermelon wedge.
For those of you looking for lower calorie Independence Day cocktails, you'll love the following drink recipe options from 100 calorie Skinnygirl, and zero calorie Cascade Ice.
Berry Patriotic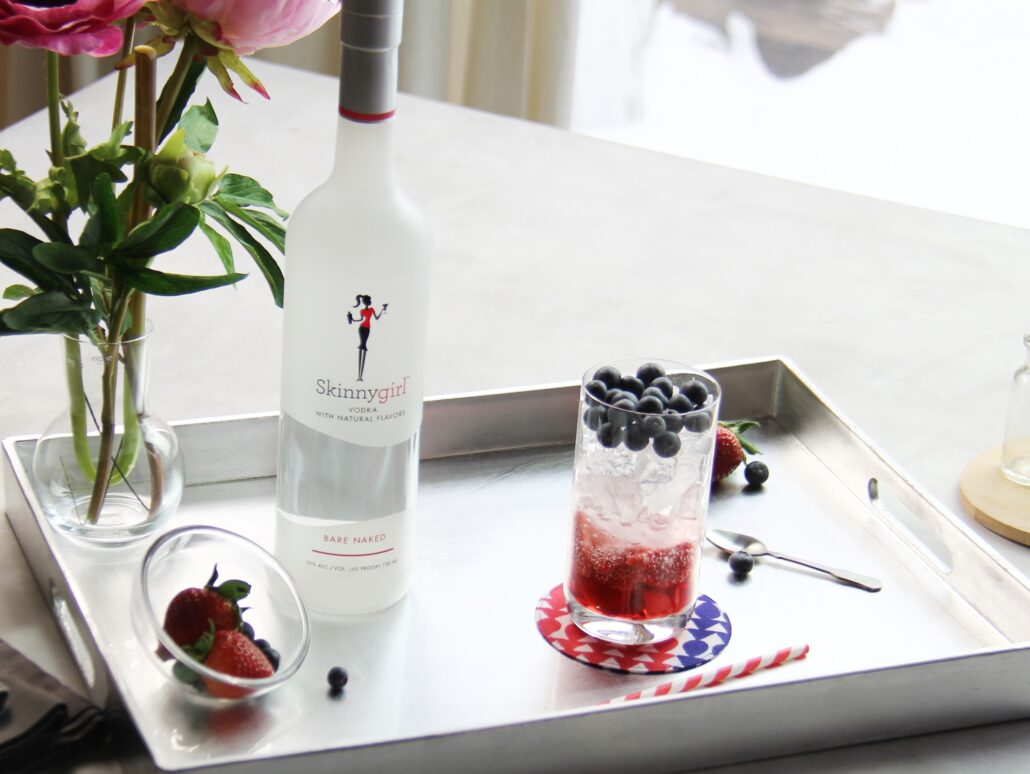 1 part Skinnygirl Bare Naked Vodka
1 part DeKuyper Blueberry Schnapps
Splash of club Soda
5 muddled strawberries
20 blueberries
Add muddled strawberries to a glass and top with ice. Shake Skinnygirl Bare Naked Vodka and DeKuyper Blueberry Schnapps in a shaker with ice. Strain into the glass and top with club soda and blueberries.
Skinnygirl Watermelon Lime Margarita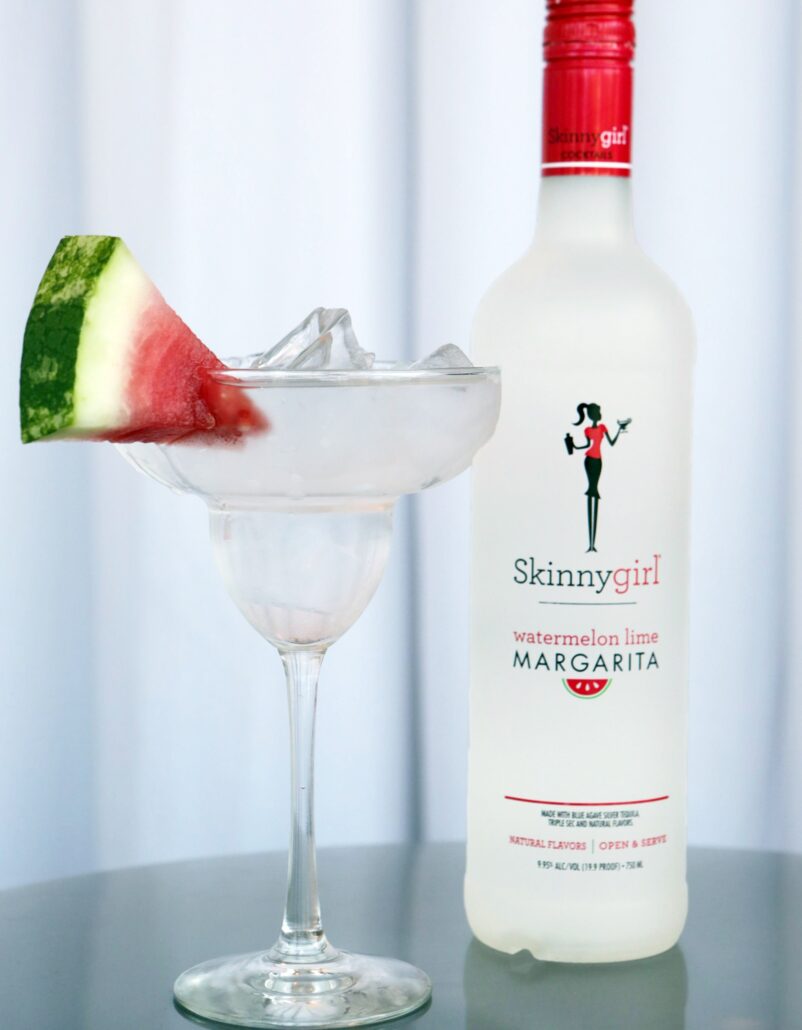 Chill Bottle
Pour over ice in a margarita glass and garnish with a watermelon and lime wedge. Serve and enjoy.
Wild Berry Bomb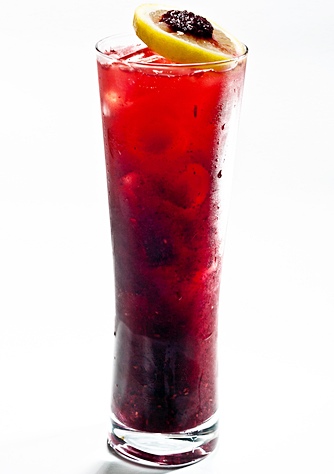 Two parts Cascade Ice Wild Berry sparkling water.
Add a splash of vodka and a handful of blueberries and strawberries.
Muddle the fruit just a bit to release the flavor and serve over ice.
Coconut Spritzer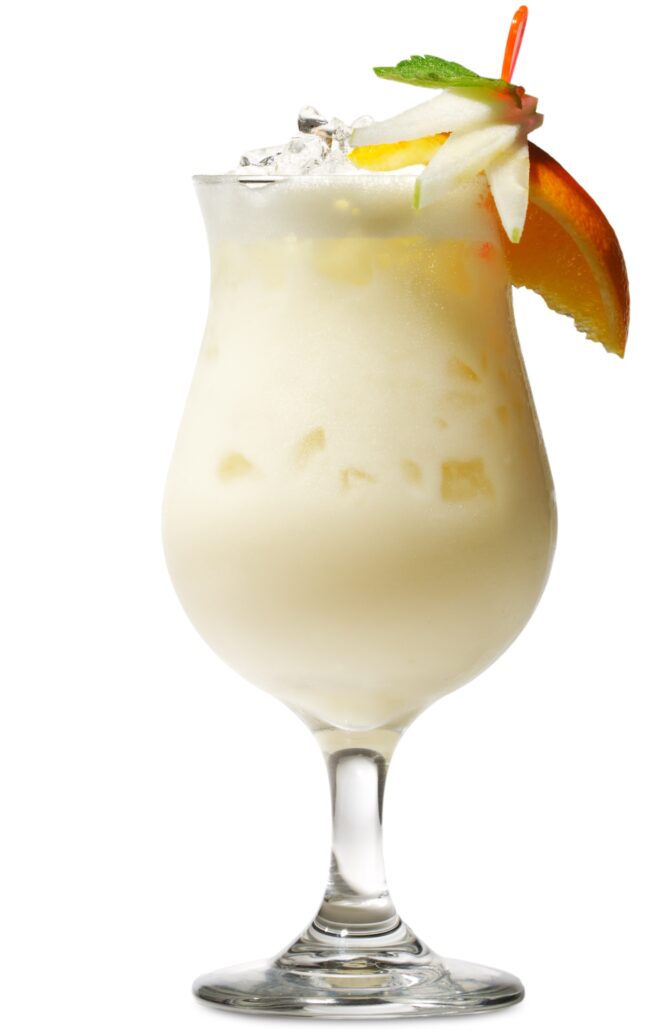 Two parts Cascade Ice Coconut sparkling water and add in one part rum, one part pineapple juice.
Stir well and serve over ice in a cold glass.
Decorate the rim of the glass with blue and/or red sugar crystals for a festive look!
Blue Hawaiian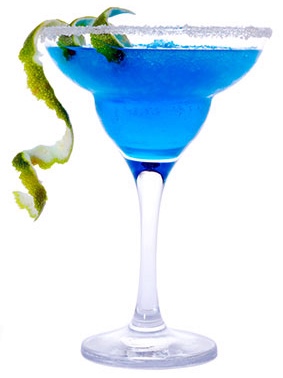 Two parts Cascade Ice Coconut Pineapple and one part Blue Curacao.
Add your choice of rum with the juice of two lime wedges.
Stir and pour into a hurricane glass over ice with a cherry garnish.
Well, there you have it, some delicious Independence Day cocktails for you to try out to toast the Fourth of July. There are quite a few we can't wait to indulge in. Which cocktails are you looking forward to sipping?