Who wants to win $10,000? Who wouldn't! Now that we've gotten your attention, let us tell share how Patron Tequila can make you $10,000 richer. You already know Patron is housed in an iconic, hand-crafted bottle. Using that beautiful piece of art, made by skilled glass artisans, as your canvas can make you a winner in their Art of Patrón Bottle Art Contest. So dig out all your empty Patron bottles……..we know you have them.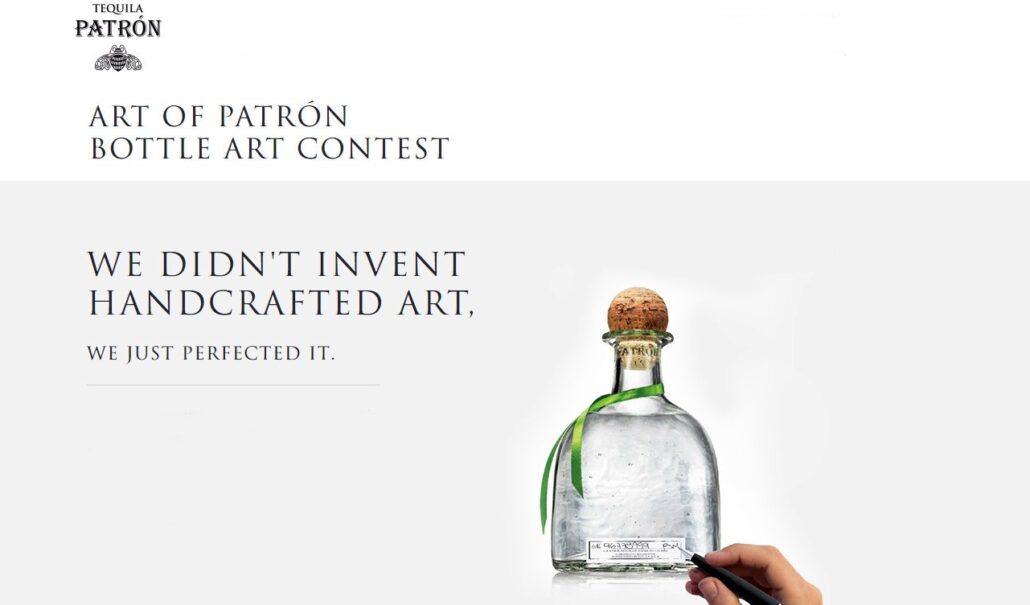 From now (the contest started on July 11th) until October 14th, 2016, Patron invites you to use your artistic creativity to create a unique piece of art using one or more of their tequila bottles as inspiration. What you create for the Art of Patrón Bottle Art Contest is up to you, whether it's a sculpture, a painting, decoupage or something they've never seen, the artistic statement is all up to you. Past "Art of Patrón" Bottle Art contest entries have included a chess set, spectacular artworks and wall hangings, striking light fixtures, gorgeous jewelry, functional furniture, and other awe-inspiring designs. Some of these amazing designs are featured below.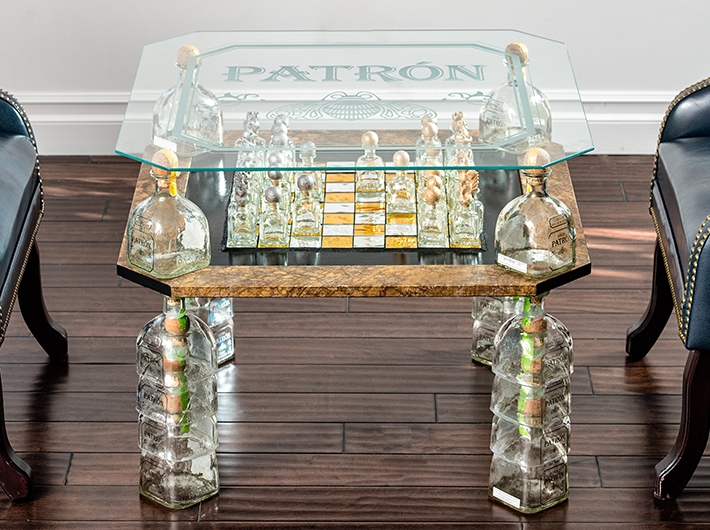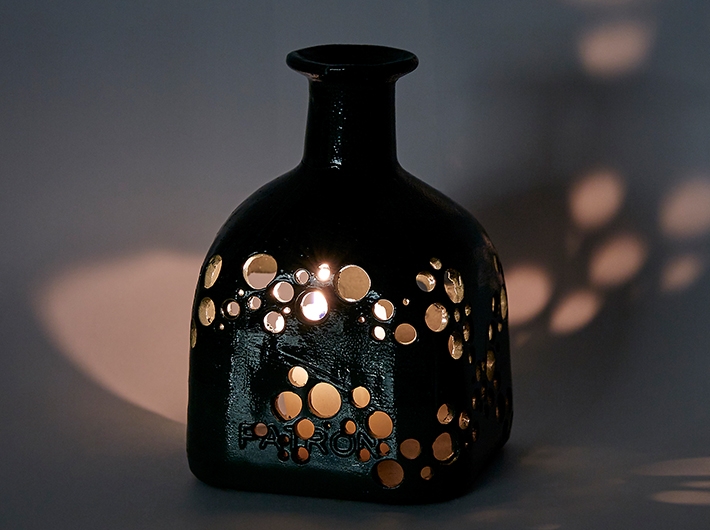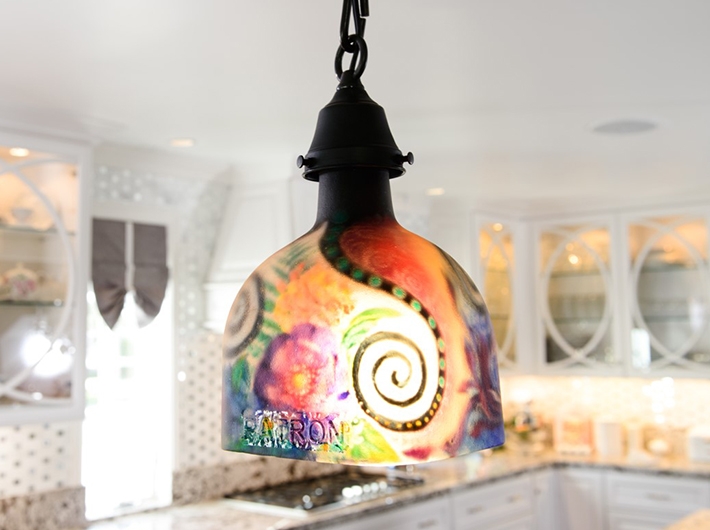 Last year's contest winner of the Art of Patrón Bottle Art Contest was Rebecca Stoneback of Asbury Park, N.J., with her entry titled, "La Abeja," a stunning necklace representing the 60 hands it takes to produce one bottle of Patrón tequila. She created the piece by melting and sculpting glass from a Patrón Silver tequila bottle into 60 abstract beads, molded metal bee wings – representing the Patrón bee logo – around a small glass vial at the center of the jewelry, which she filled with – what else? – Patrón tequila.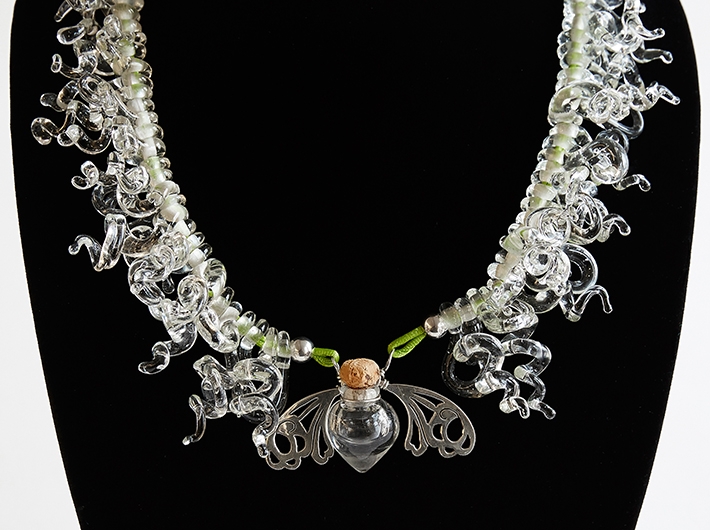 As you can see, the possibilities for design entry ideas are endless. To enter the 2016 "Art of Patrón" Bottle Art Contest:
Create an original work of art or functional item that contains, is made from, or depicts any Patrón bottle or component thereof
Visit ArtofPatron.com and follow the links to the Bottle Art entry page
Upload a photo and a short essay (100 words or less) describing the artwork and the inspiration behind the piece
Note that no purchase is required; for more information and to read the official rules, please visit ArtofPatron.com
You must be 21 and older to enter. A panel of judges will help select up to 10 finalists based on overall creativity, unique use or representation of the Patrón bottle and components, visual appeal and the persuasiveness of the essay. Finalists will be featured on the Art of Patrón website for public voting, and then one lucky participant will be selected as the Grand Prize winner. The winner will be awarded $10,000 and an opportunity for national exposure for his or her work of art, while the remaining nine finalists will each receive $1,000. Ready to show your artistic side? Head over to www.Patrontequila.com for all the details.
PHOTOS COURTESY OF PATRON TEQUILA