Why you may assume all St. Patrick's Day cocktails are typically made with Whiskey, we're seeing more and more crossover with different spirits. Today we're sharing St. Patrick's Day cocktails from Milagro Tequila. We know what you're thinking, "Irish cocktails made with a Mexican spirit?"  Yes, and they are delicious! Milagro's National Ambassador, Jaime Salas, has crafted some great St. Patrick's Day inspired cocktails that will make you dance an Irish jig and probably shout, "kiss me, I'm Irish", even though these libations are not made with traditional Irish spirits.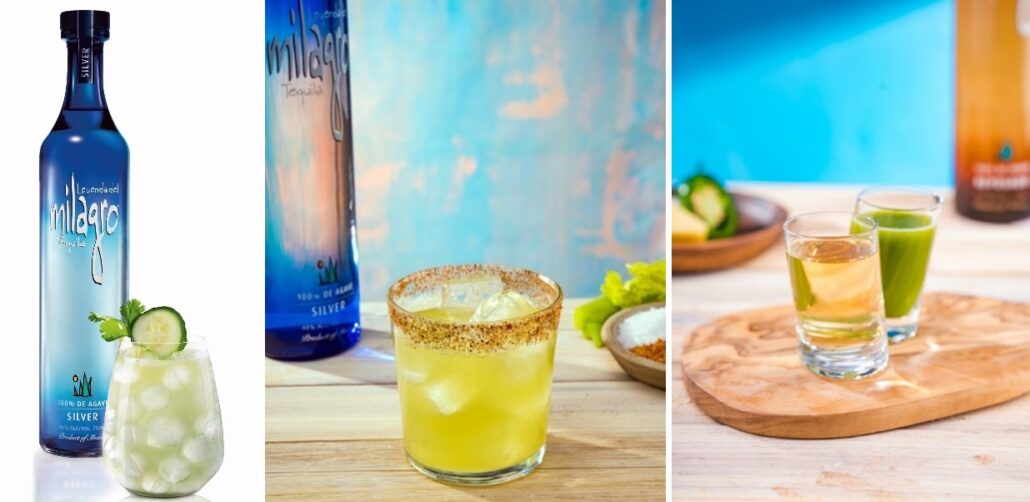 Today we present three curated cocktails. One cocktail whose name means shamrock in Spanish and is the perfect alternative to whiskey this St. Patrick's Day! A tangy margarita that is a perfect drink to help get you Irish stepping on the dance floor! and a round of spicy shots that will make you feel like you have the luck of the Irish.
Del Campo Cocktail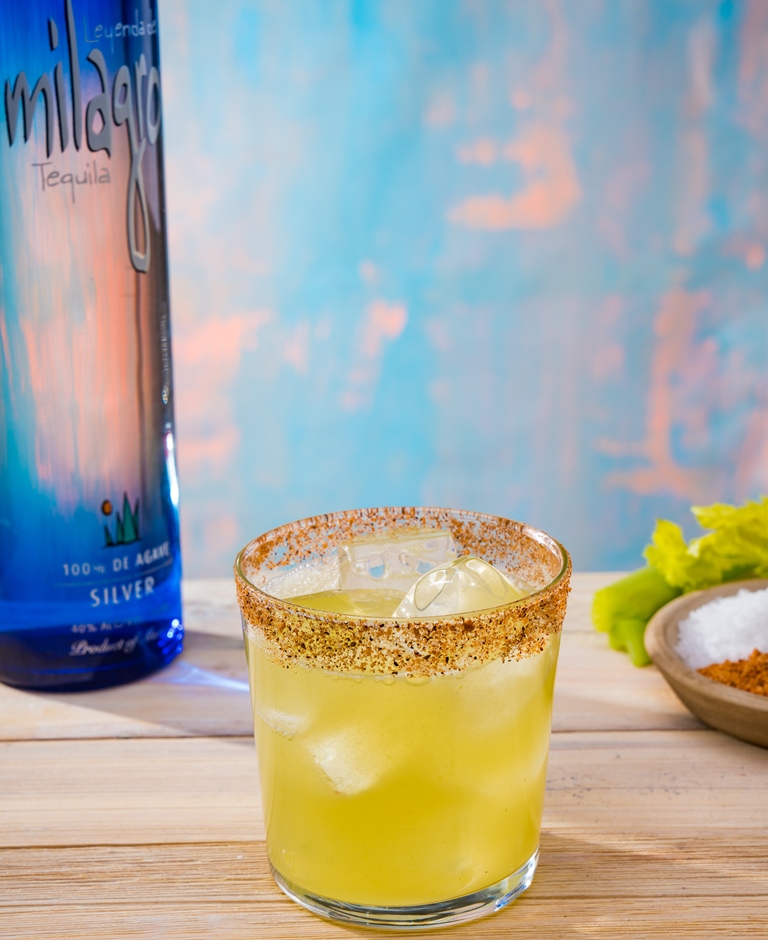 1 ½ parts Milagro silver
½ part lime juice
¾ part celery juice
½ nopal (optional)
1 part pineapple juice
½ part cilantro or parsley
Chicharron Salt Garnish
With a half lime, rinse around the rim of a rocks glass and salt with Chicharron salt. Separately, combine all ingredients and shake well. Strain and mix over fresh ice into the salt-rimmed glass.
"This cocktail was inspired by the Mexican "green" juice served during a typical breakfast in Mexico. It's refreshing vegetal and tropical notes along with the savory notes of the chicharron awaken the senses." – Jaime Salas
El Vocho Cocktail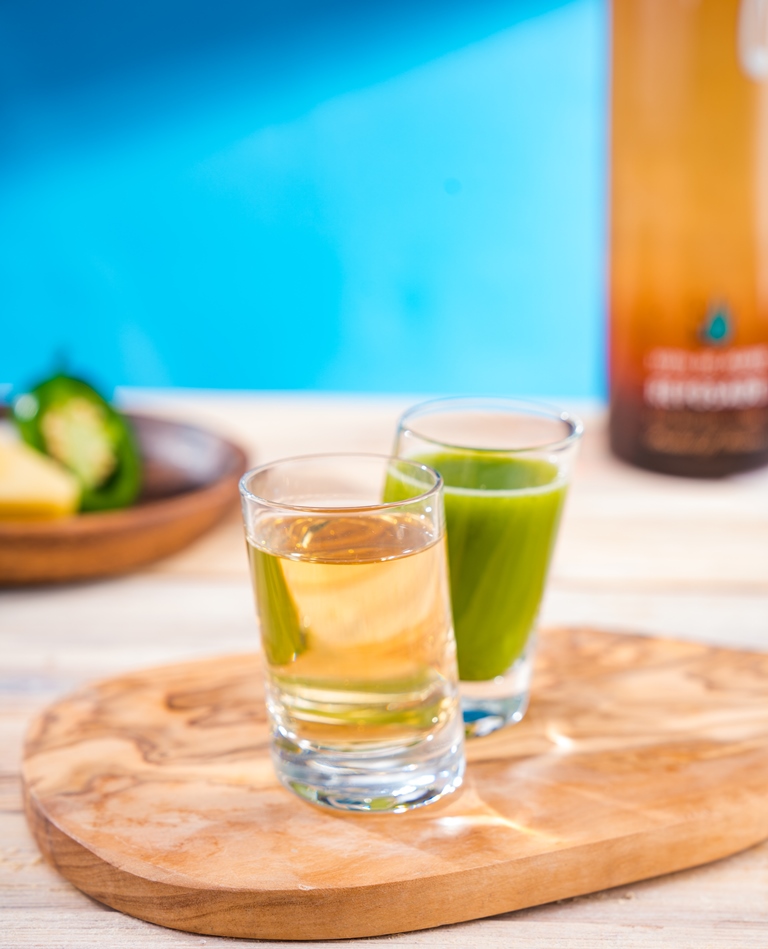 4 parts Milagro Reposado
2 part Pineapple juice (tinned)
10 mint leaves
10 cilantro leaves
1 small jalapeno slice
In four shooter glasses, pour Milagro Reposado neat, Blend all other ingredients together. Strain and pour into four separate shooter glasses.
Trebol Cocktail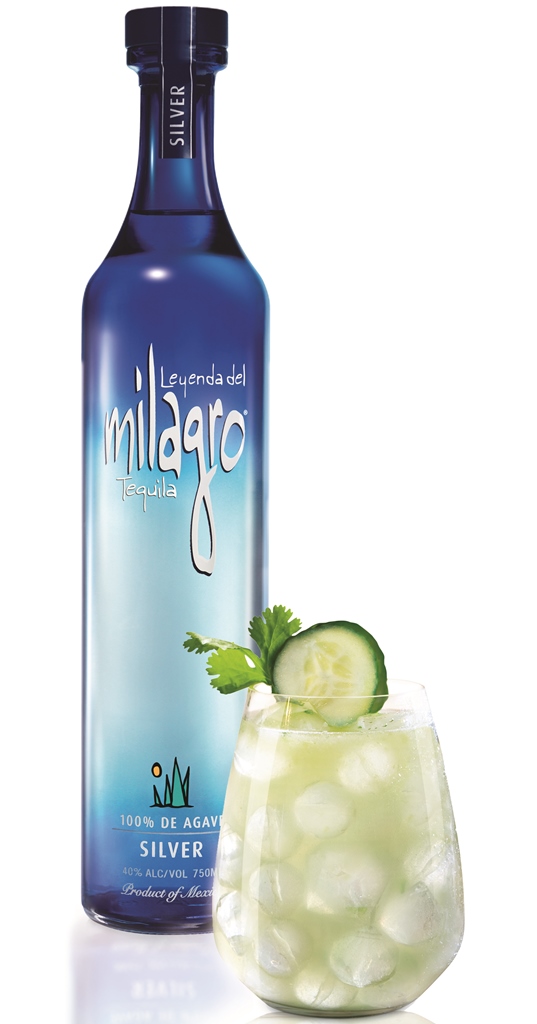 2 parts Milagro Silver
1 slice tomatillo
1 part lime juice
4 cucumber slices
1 pinch cilantro
1 slice jalapeno
1 pinch salt
Blend all ingredients without ice. Shake and strain into a tall glass with ice. Garnish with cucumber.
What are your thoughts on these St. Patrick's Day cocktails from Milagro Tequila? Could you enjoy these non-traditional St.Paddy's Day cocktails?