If you like Pina Coladas, then here is your chance to celebrate this tropical island drink.  July 10th is National Pina Colada Day, a day to enjoy numerous glass, or as this cocktail shows, pineapples filled with this great, refreshing drink. Pina Coladas is known as the official cocktail of summer; it basically captures the feeling of the season in one delicious concoction. Today we bring you one hell of a pina colada, made with Patron Reposado. We know what you're thinking, how can you celebrate National Pina Colada Day with Patrón Tequila? Aren't Pina Coladas made with rum? Yes, it's true, they are traditionally made with rum but the golden hue and balance between the Agave and wood flavors make the reposado a good rum substitute. Besides, the words piña colada literally means "strained pineapple", not rum and pineapple. So without further ado, let us show you how you can celebrate National Pina Colada Day with Patrón Tequila. Feast your eyes on the glory that is the Patron Mini Pineapple Piña Colada.
Patron Mini Pineapple Piña Colada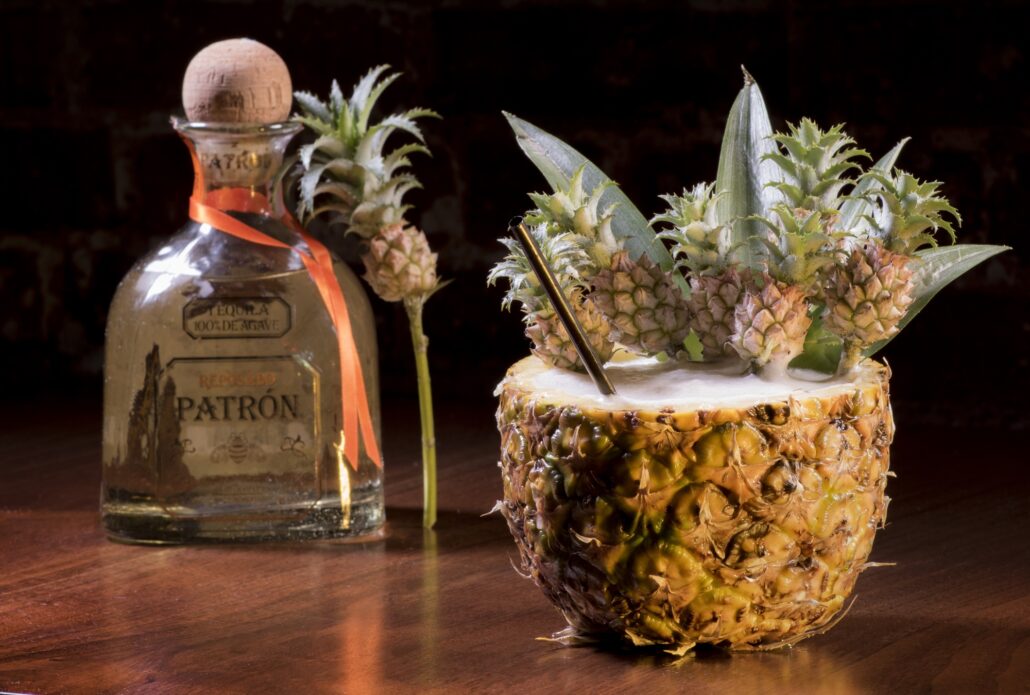 2 oz. Patrón Reposado
2 oz. Pineapple Juice
1 oz. Passion Fruit Juice
1 oz. Cinnamon Cream of Coconut
.5 oz. Lime Juice
2 dashes Pecan Bitters
Add all ingredients into a shaker and fill halfway with ice. Shake for 5 seconds and double strain into a hollowed out pineapple with ice. Take the top and cut off the spikes and leave a 2-inch hole in the middle. Take mini pineapples and stack on top.
This is definitely not your typical Pina Colada, and not just because of the Patron Reposado Tequila. We love the addition of passion fruit juice, pecan bitters, and cinnamon, guaranteed to add more levels of deliciousness to this already amazing tropical cocktail. So if you do like Pina Coladas, and of course, tequila, then you're going to love Patron's interpretation. We know how we'll be celebrating National Pina Colada Day, what about you?