We're continuing our #GivingTuesday coverage with a great way to save the life of a baby Sea Turtle. What's a more wonderful gift to give, than the gift of life? If you're looking for more holiday gift ideas that benefit a good cause, keep reading on for a delicious gift idea that is as precious as it is flavorful. This holiday season is the perfect time to #SipNakedSaveTurtles with The Naked Turtle White Rum. With only one in every 1,000 sea turtle hatchlings surviving into adulthood, help these flippered friends make it home for the holidays by gifting the gift that keeps on giving. This wonderfully delicious gift is sure to impress your animal-lover on your list. And if that animal lover on your list is especially obsessed with Sea Turtles or just loves truly adorable animals, the STC (Sea Turtle Conservancy),  the largest and longest-running organization dedicated to the research and conservation of sea turtles, offers a few more gifts ideas that also benefit these adorable sea creatures.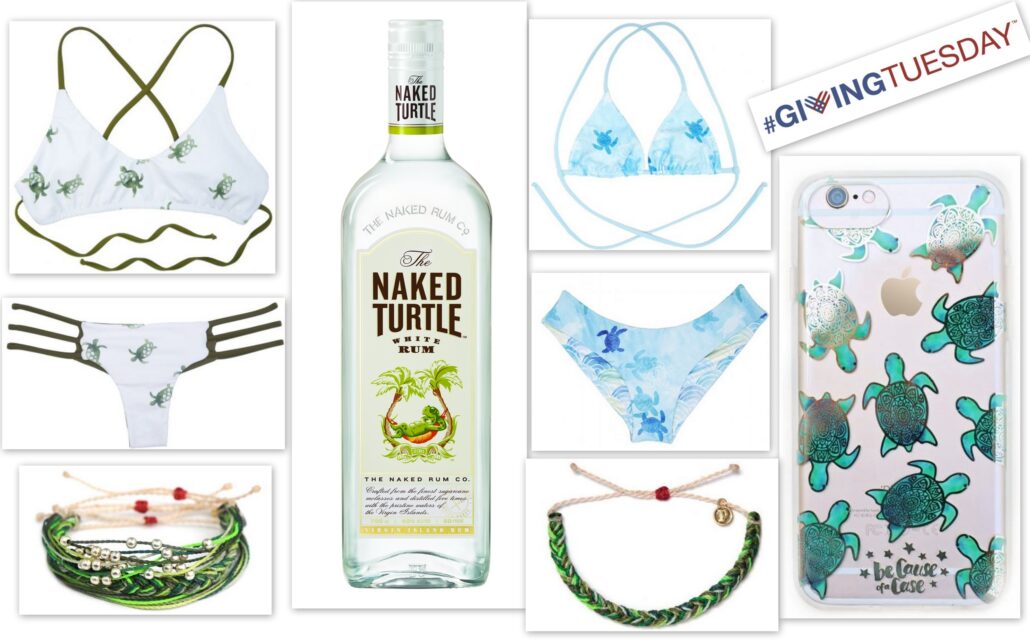 For every bottle of the gluten-free, preservative-free, five-times distilled rum made, a donation is made to the Sea Turtle Conservancy (STC) to save a baby sea turtle.  At just $12.99 for a 750ml bottle, you'll be able to enjoy a delicious rum and know that you're helping to save animals. The Naked Turtle White Rum is crafted with quality sugarcane molasses and distilled five times with the pristine waters of the U.S. Virgin Islands. While most rums are aged in oak barrels, The Naked Turtle White Rum never touches the inside of a barrel, resulting in a subtly sweet, crystal clear taste. Plus it's gluten-free and has no preservatives! This crystal clear rum boasts a nose that's a heavenly mix of vanilla, custard, brown sugar and light banana. Your palate will love its little hints of vanilla, coconut, and molasses, and it's sweet, creamy, and smooth finish. As we stated before the STC offers more gifts options to help these adorable animals. You already know that every bottle of The Naked Turtle White Rum you purchase saves a baby sea turtle, and
Because of a Case: Save The Sea Turtles Case, $28.00 – 10% of proceeds are donated to the STC
Honukini Save The Sea Turtles Collection, $60.00 top, $55.00 bottom – 15% of proceeds are donated to the STC
Pura Vida Sea Turtle Bracelet, $15.00 – 10% of proceeds are donated to the STC
Available in 50mL, 375mL, 750mL, 1L, and 1.75L sizes, The Naked Turtle White Rum is available in FL, NC, SC, HI, TX, LA, MA, RI, MD, DE, NJ, NY, DC, and CT.