All queens must wear crowns and that is exactly how we can describe Lupita Nyong'o's stunning Academy Awards hairstyle. To coordinate with her gold and black Custom Atelier Versace, celebrity hairstylist and textured hair whisperer, Vernon François created an elegant and regal Amasunzu inspired hairstyle. These elaborate hairstyles are traditionally worn by Rwandan men and single women noted for their crescent shapes. An Amasunzu hairstyle designates a wearer's social status and Lupita's Oscars red carpet hairstyle clearly displays her regality.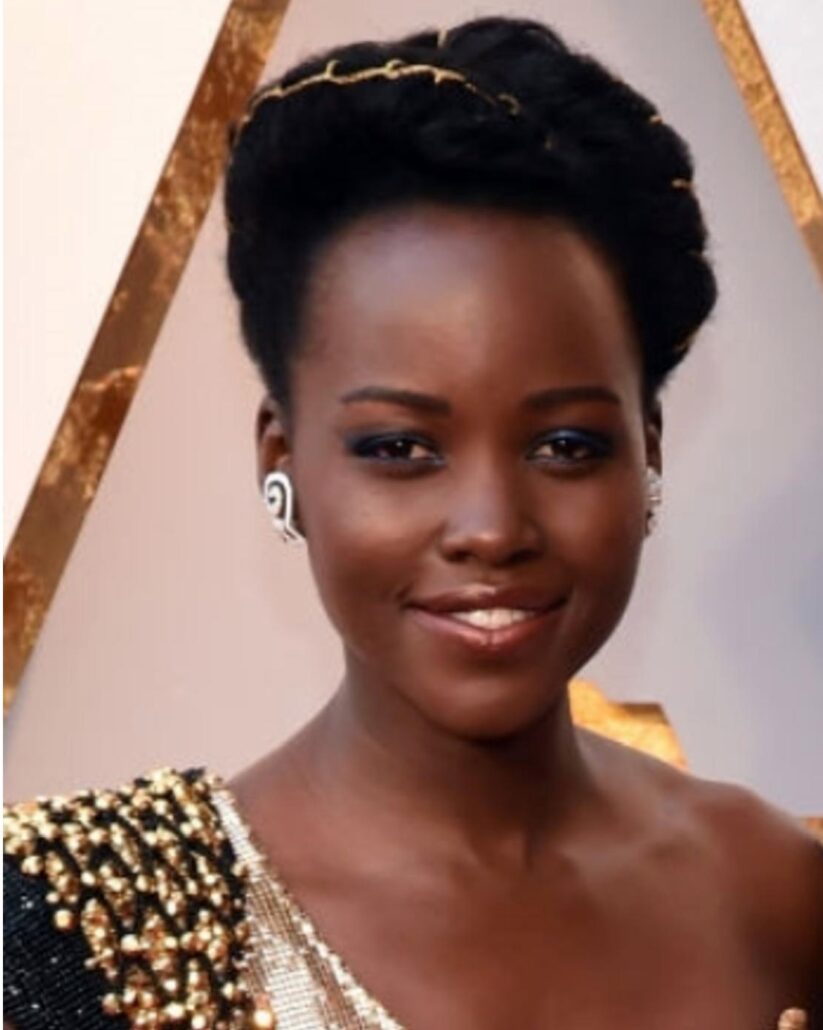 "Lupita's look was inspired by images of Amasunzu hairstyles, which are traditional to Rwandan culture. We wanted something clean and sculpted to accent her dress and show off the neckline." – Vernon François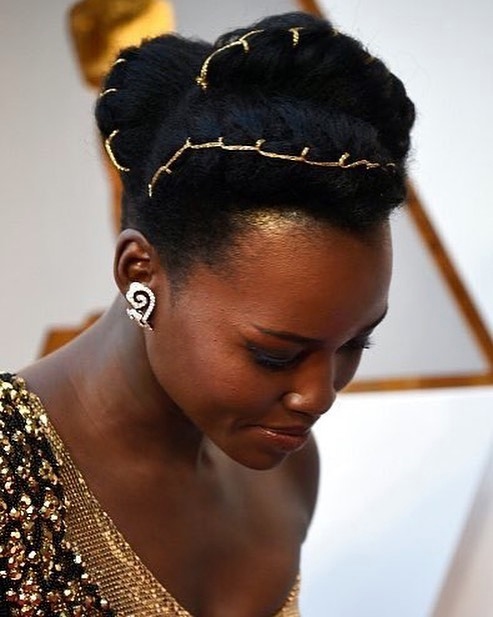 To recreate Lupita's look, Vernon washed her hair with the Pure~Fro Shampoo and Pure~Fro Conditioner which contains keratin to help the hair retain moisture. Vernon then prepped Lupita's hair with the Mist~Nourishing Water, and Scalp Nourish~Ment Braids and Locs Spray to soothe and protect strands before blow-drying with a round brush. Next, Vernon smoothed her ends using a flatiron, leaving roots authentic. Using only his hands, Vernon molded her hair to create the clean, contoured structure and setting with hairspray. To complete the look, Vernon weaved a gold thread through her hair using a classic stitch technique for a touch of glamour & shine.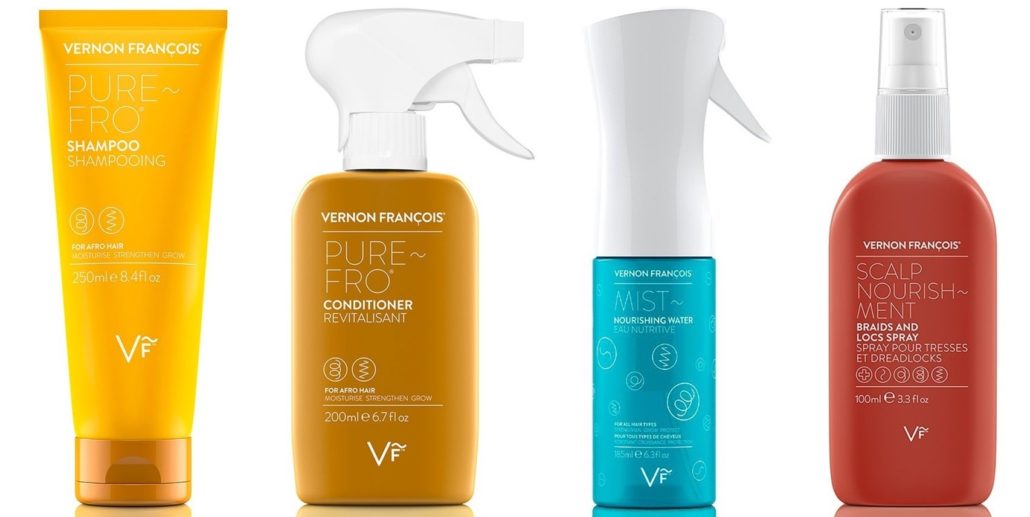 We loved how this hairstyle celebrated the texture of Lupita's hair, as well as celebrating the traditional yet ostentatious  Rwandan hairstyle. The Vernon François products used on Lupita are available now. Retail costs for the Vernon François hair products are as follows: Mist~Nourishing Water -$18.00, Pure~Fro Shampoo -$26.00, Pure~Fro Conditioner – $28.00, and the Scalp Nourish~Ment Braids and Locs Spray – $24.00. All of the hair products are available on www.Sephora.com, select Sephora retailers, and on www.VernonFrancois.com.
What are your thoughts on Lupita Nyong'o's stunning Academy Awards hairstyle? Are you ready to rock an Amasunzu inspired hairstyle?