Although spring is mere weeks away, Captain Morgan already has us thinking of summer. The famed rum company is introducing the newest addition to its shot family with Captain Morgan Watermelon Smash Rum Shot. What better two things that celebrate the summer season better than rum and ripe, juicy watermelons? Thankfully we don't have to wait until the summer months to enjoy the sweet and refreshing rum drink. What makes Captain Morgan Watermelon Smash so incredible? Not only does this limited edition rum it taste like a watermelon, it looks (and smells!) just like one too.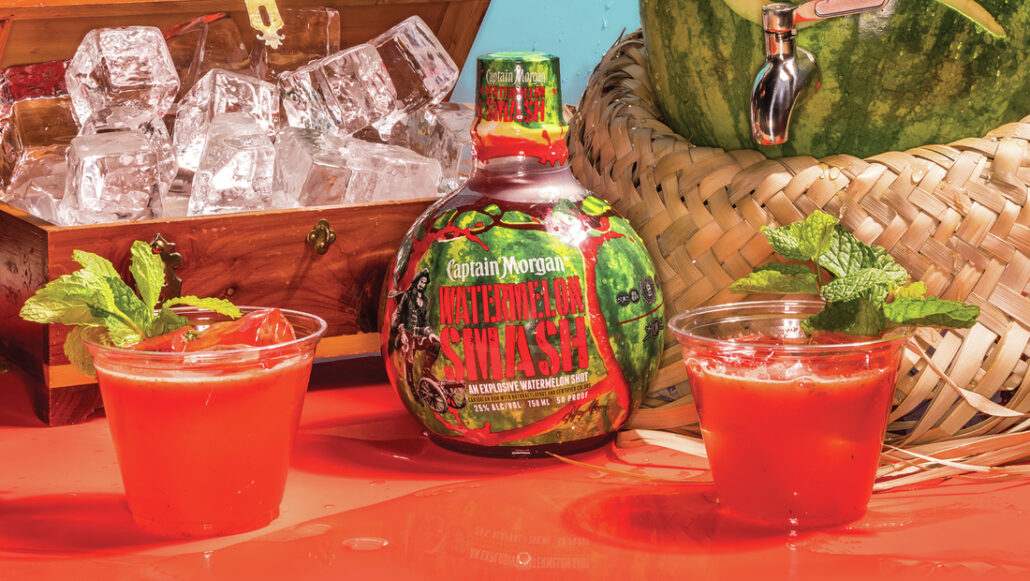 Similar to the LocoNut Coconut Shot, which they launched last year, the Watermelon Smash Rum Shot's packaging resembles a watermelon and produces the sweet aroma of ripe watermelon when you scratch the bottle.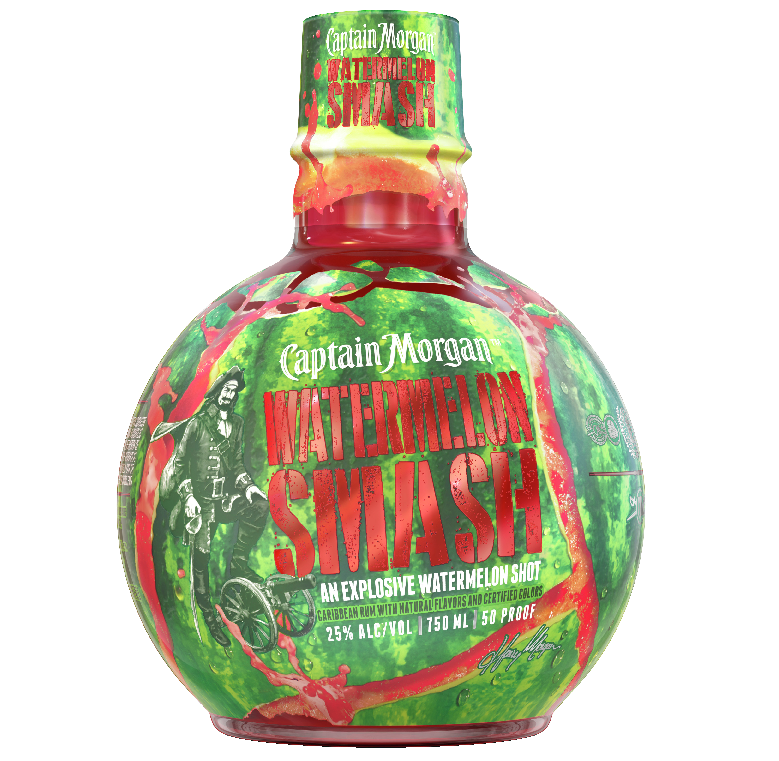 The explosively delicious, watermelon-flavored rum shot is arriving just in time for backyard cookouts and pool parties. The Captain Morgan Watermelon Smash blends Caribbean rum with ripe, juicy watermelon flavor that's synonymous with summertime. It's best enjoyed as a chilled shot, but you can also indulge in the flavorful Watermelon Smash in a variety of delicious cocktail recipes. We've included a few choice recipes you can enjoy below:
Watermelon Mojito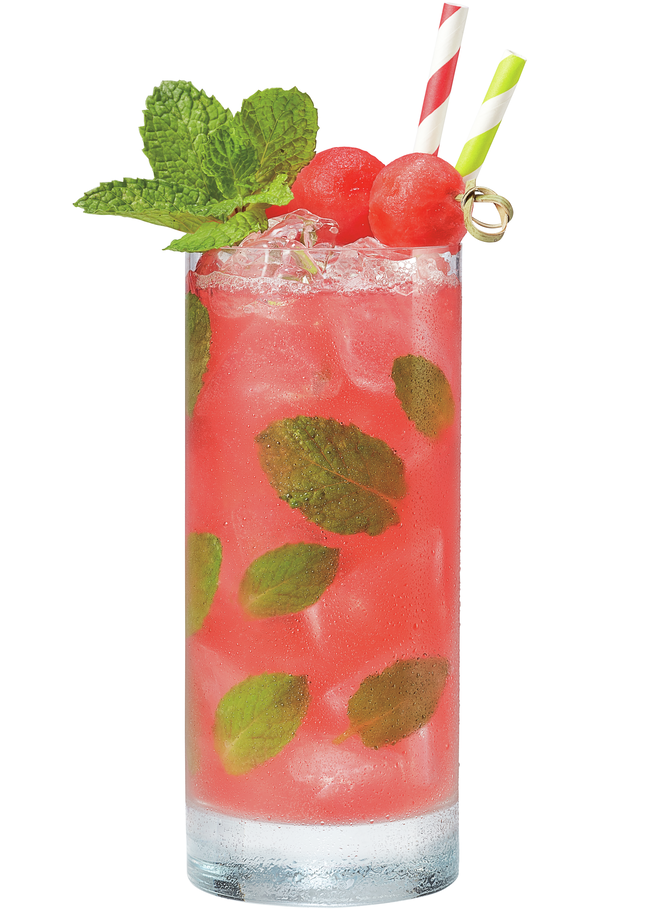 1.5 oz. Captain Morgan Watermelon Smash
0.5 oz. Captain Morgan White Rum
0.75 oz. lime juice
0.75 oz. Simple Syrup
Club soda
Mint leaves
Muddle mint leaves, simple syrup, and lime juice in a highball glass. Add ice, top with club soda and garnish with watermelon and mint leaves.
Watermelon Spritzer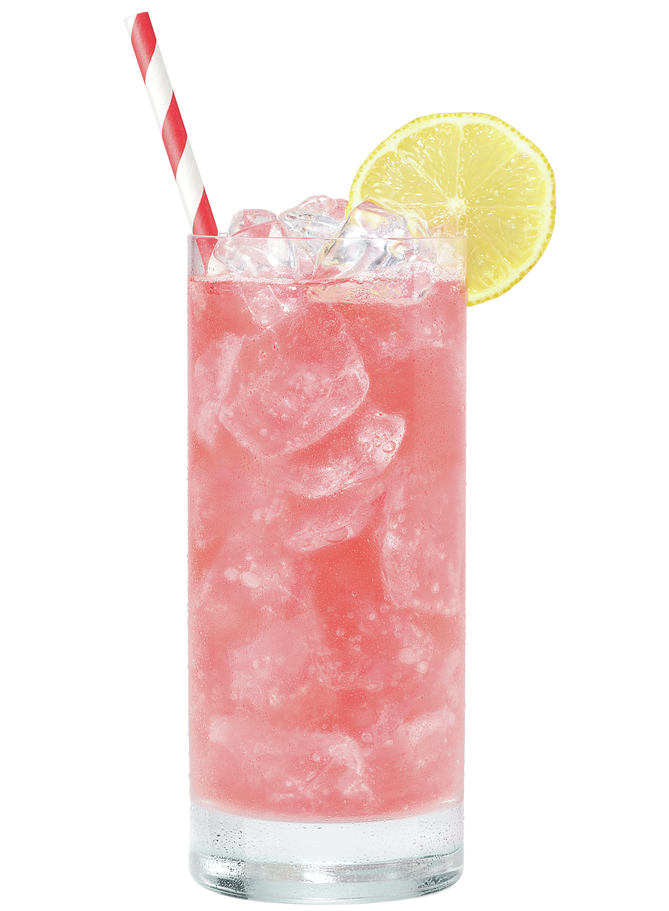 1.5 oz. Captain Morgan Watermelon Smash
0.75 oz. club soda
0.75 oz. lemon-lime soda
Pour ingredients into a highball glass filled with ice and garnish with a lemon.
Chilled Watermelon Smash Shot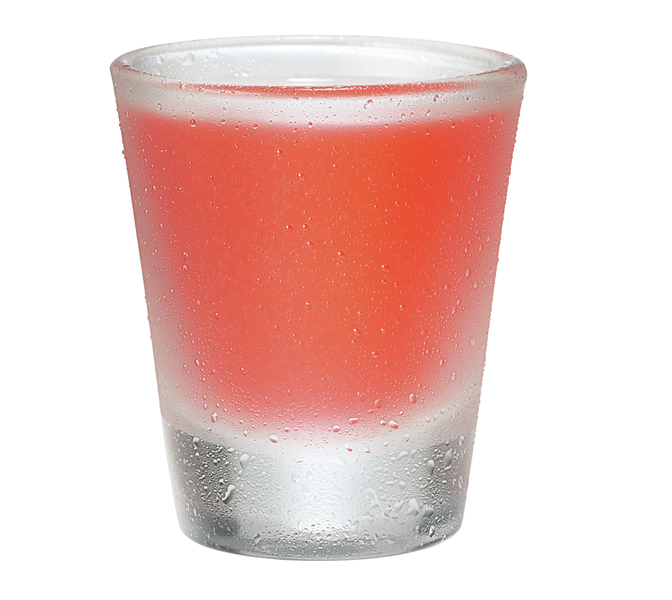 1.5 oz. Captain Morgan Watermelon Smash
Pour 1.5 oz. of Watermelon Smash into a shaker with ice. Strain into a shot glass and serve.
So pay attention all you watermelon fans out there, if you're pinning for the sweet taste of summer, grab a bottle of Captain Morgan's Watermelon Smash (50 proof, 25% ABV). It is available now at a suggested retail price of $15.99 for a 750 ml bottle.