Having a full head of naturally curly, coily, and thick hair can be both a blessing and a curse. On one hand, your hair looks abundant and you can style it any way you please. On the other hand, or at least in our case, you end up with an extreme amount of frizz and flyaways and the cold harsh weather temperatures can strip every bit of moisture out of your hair. What's a girl to do you may ask? The key is to find a solution that will not only leave your hair protected, and perfectly hydrated, but one that will also control your curls, and tame your frizz. That solution? A Keratin Lounge by Lasio Keratin treatment. Specifically the Mocha Silk Keratin Treatment, a water-based Keratin from the authority of all things Keratin, The Keratin Lounge by Lasio.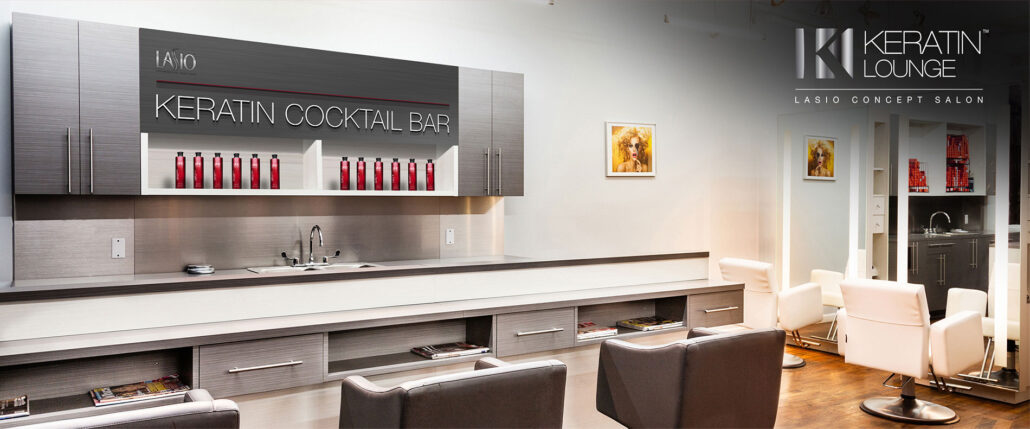 What makes this hair experience different from the rest? First of all, the staff at The Keratin Lounge by Lasio are beyond compare. Not just for their abundant talent of hair whispering, but their hospitality as well. As a customer, you are taken cared of from the moment you hit the entrance. So sit back with a glass or two of wine and enjoy the hair magic that is a Keratin Lounge by Lasio Keratin treatment. The particular keratin treatment we enjoyed is a spray-on keratin treatment (the only one on the market) is water-based as previously stated, needs zero processing time,  contains cacao oils and only 0.02% formaldehyde (well below OSHA's formaldehyde acceptable levels), offers 90% curl reduction, and frizz reduction at 100%. Plus it lasts last up to 4 months. That's approximately 120 days of freedom from frizz and curl control.

We had the amazing pleasure of treating our natural hair (yes it's still natural, we still have our curly and coily hair – it's just more controlled) to the Mocha Silk Keratin treatment at the hands of the amazing Certified Keratin Specialist and hairstylist, Ariannis Pepin. Check out our before and after photos of our Keratin Lounge by Lasio keratin treatment: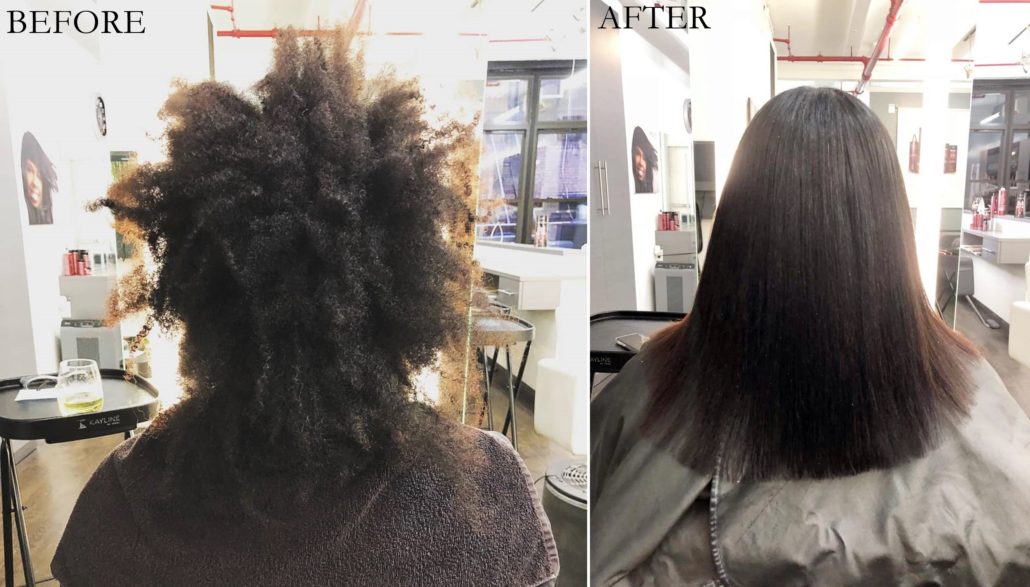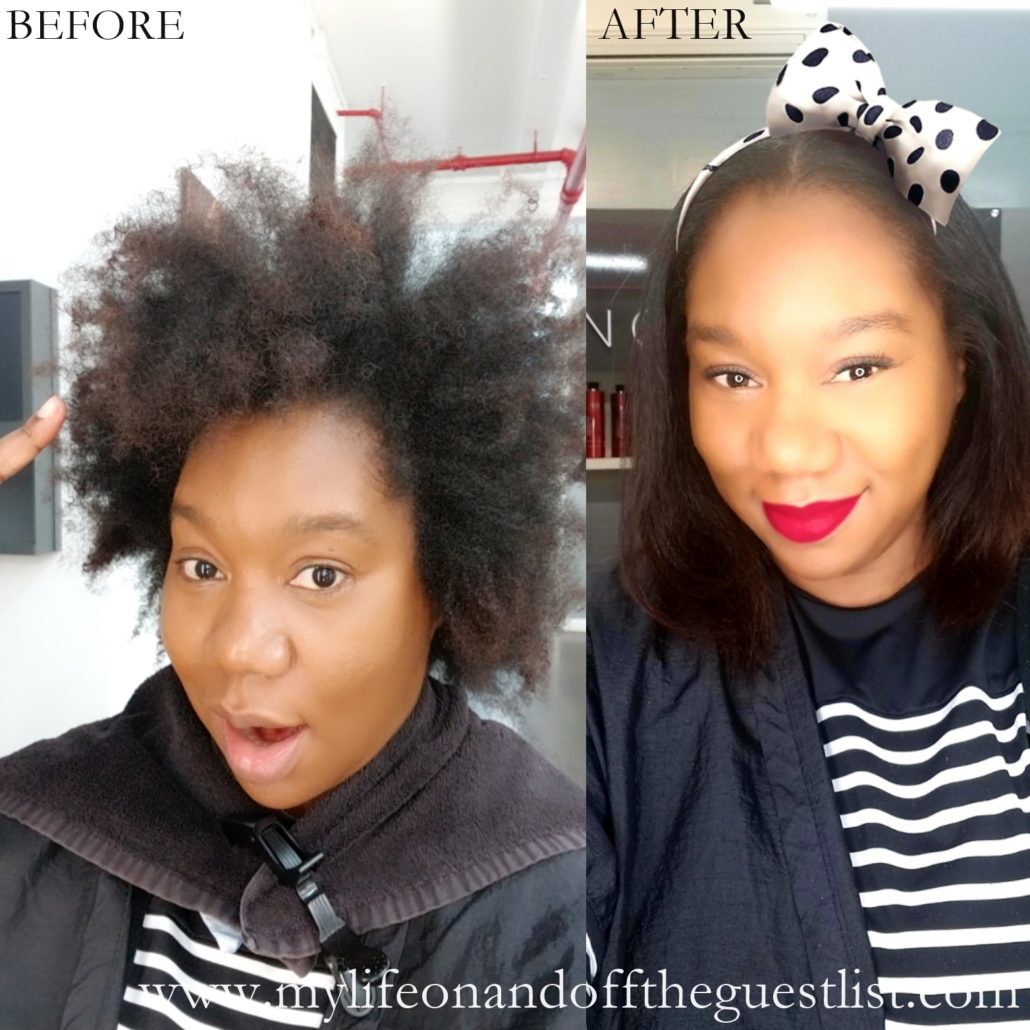 Keratin Treatment Steps:
Clarify hair 2-3 times (3rd wash leave clarifying shampoo in hair for 5 minutes)
Blow dry hair completely dry
Part hair three ways and spray entire hair section by section
Blow dry hair with keratin treatment completely dry
Part hair again in 3 sections
Starting from the bottom of the hair, flat iron sections no bigger than a 1-inch at 450 degrees
You have the option to wash right away or next morning.
 The after of our Keratin Lounge by Lasio keratin treatment consists of indulging our hair in their Hypersilk by Lasio aftercare line. The cold and drying wintry weather has been especially stressful on our hair and this entire treatment has been revitalizing for my hair. The Lasio Hypersilk is infused with the same keratin that is in the Lasio's Keratin treatments: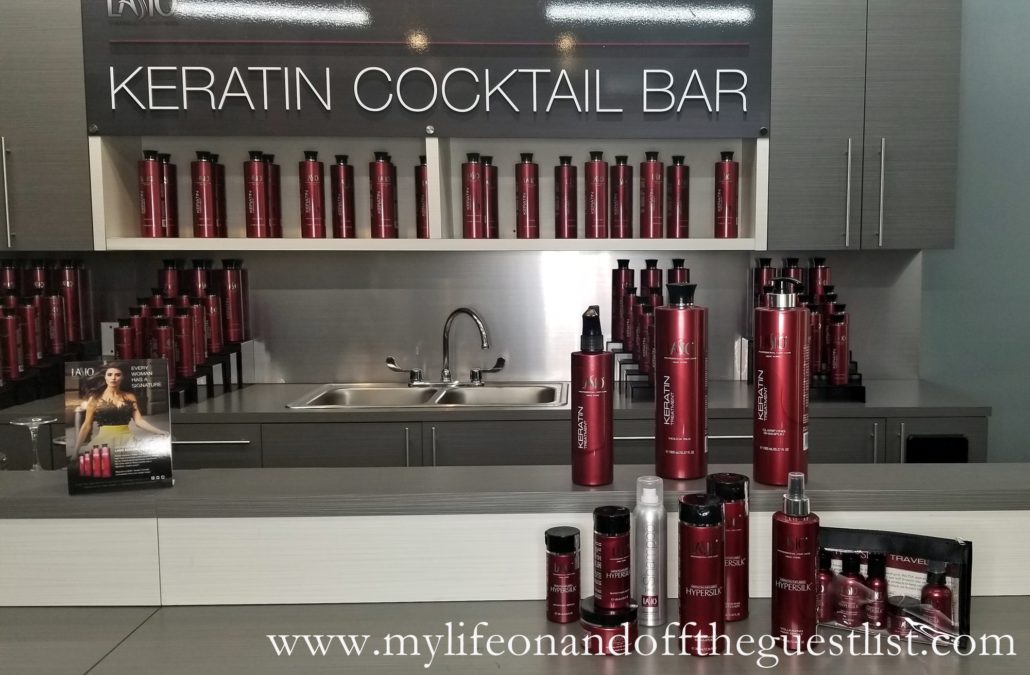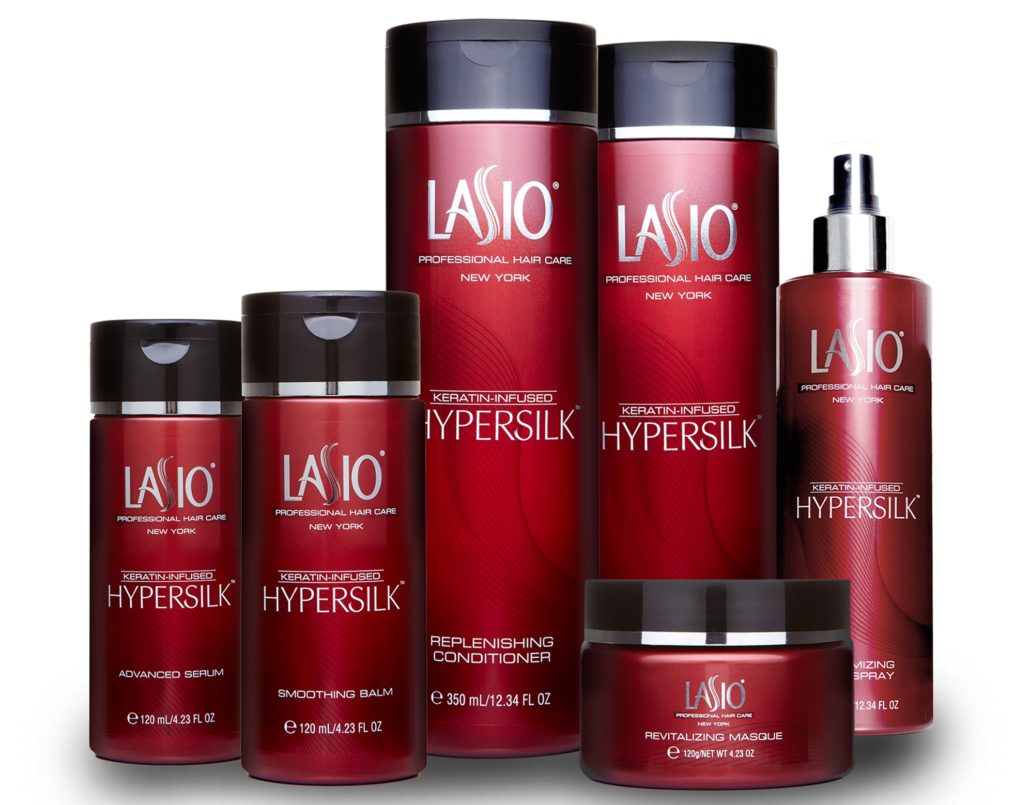 Products that have sodium chloride that can strip the keratin, the Hypersilk line is sodium chloride free and all the products contain keratin. The treatment is heat activated, so a little heat on your and it will be straighter just without any frizz. It is recommended that you wash hair 2 times a week with Hypersilk to prolong your keratin treatment. If you're thinking of coloring your hair, always do it before any keratin treatment as the color process can also strip the keratin. If you must color after the treatment, wait 2 weeks for single processing and root touch up or bleaching.
Good to do the treatment every 4 months to really start seeing a difference in your hair.
Thanks to the Keratin Lounge by Lasio keratin treatment we had, not only has our hair been frizz-free and revitalized, it feels incredibly silky, looks super shiny and of course wonderfully manageable. So if winter has done a number on your hair and you need a hair savior, check out a Keratin Lounge by Lasio keratin treatment. We think it will be a solution you're looking for.