Croatia may be a country known for its gorgeous coastline and striking Game of Thrones–inspiring structures, but its vineyards and wineries, steeped in tradition and history are also a huge part of its charm and appeal. Its dramatically diverse regions from the Alps to the Danube provide a variety of wines that can please every type of oenophile. Recently, a dinner held by the Croatian Chamber of Commerce at Midtown's Brasserie 8 ½ gave us a taste of what the Croatian wine region has to offer.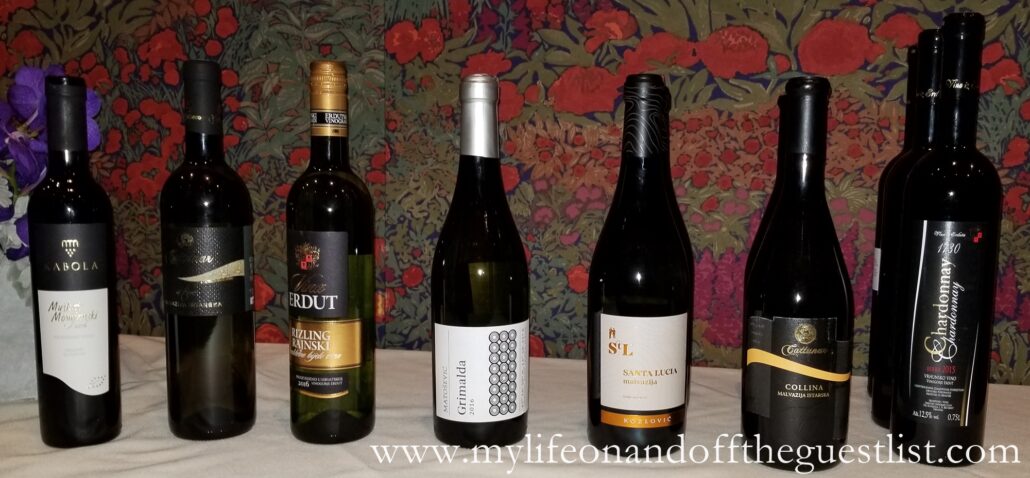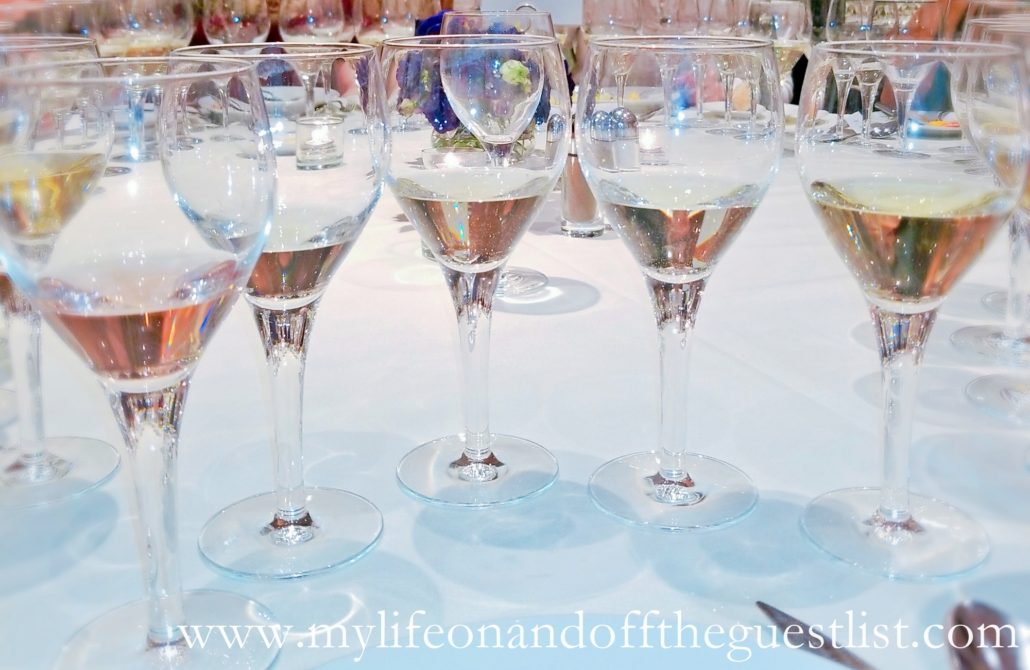 Ten flights of wines from light whites and a rosé to deep full-bodied reds were expertly paired with a citrus shrimp appetizer, a choice of filet mignon or a rack of lamb, and warm pear with maple ice cream.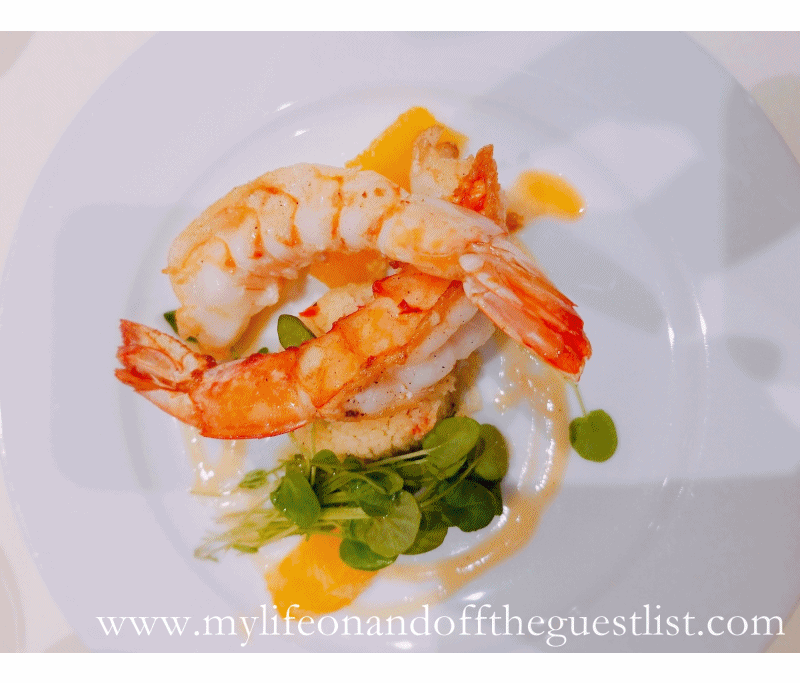 The introductory wine came from the Istria region— where the cold of the Alps mixes with the warmth of the Mediterranean, producing interesting wines such as the 2016 Kozlovic Malvazija (not pictured). It is a dry golden white with notes of fruits and spices and a slight hint of saltiness – which poetically sums up the melding of the coast and the mountains.
The next wine we tasted is a must for every rosé lover. The Erdutski Rosé is made from the Pinot Black grapes of the Slavonia region and has a warm blush pink color. It's a refreshing medium body selection with a hint of cherries.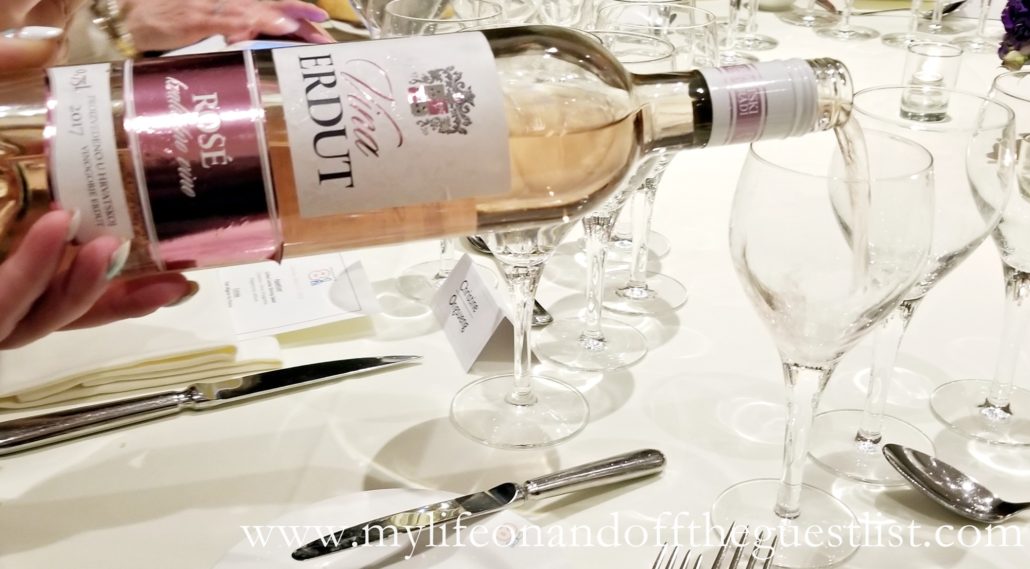 Staying within the Slavonia region, our next white wine on the Croatian wine region tour, the Vezak Graševina was a fine example of Croatia's principal grape variety, the Graševina. The color of this dry white echoes the colors of the golden fields that are characteristic of the Croatian valleys. Its flowery aroma mixed with a fruity bouquet with a slight mineral aftertaste will compliment a seafood meal or a white meat platter.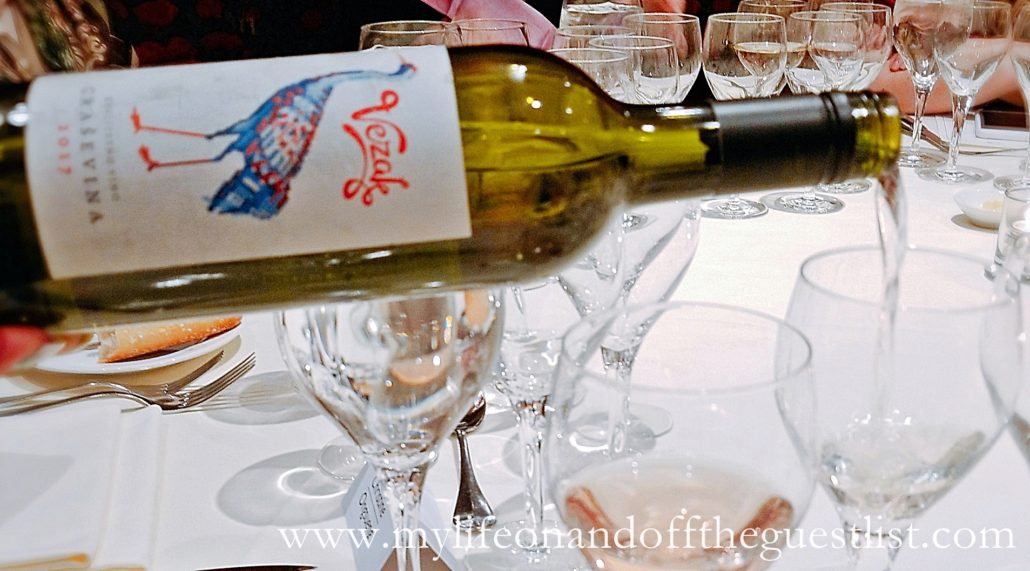 A different take on the Graševina came in the form of a 2016 Riesling from Vina Antonovic. This wine is an earthy blend of green apples and floral blossoms with a similar mineral taste (albeit a little sweeter than the last white); this seems to be the recognizable trait of the Slavonia region and the Croatian Danube.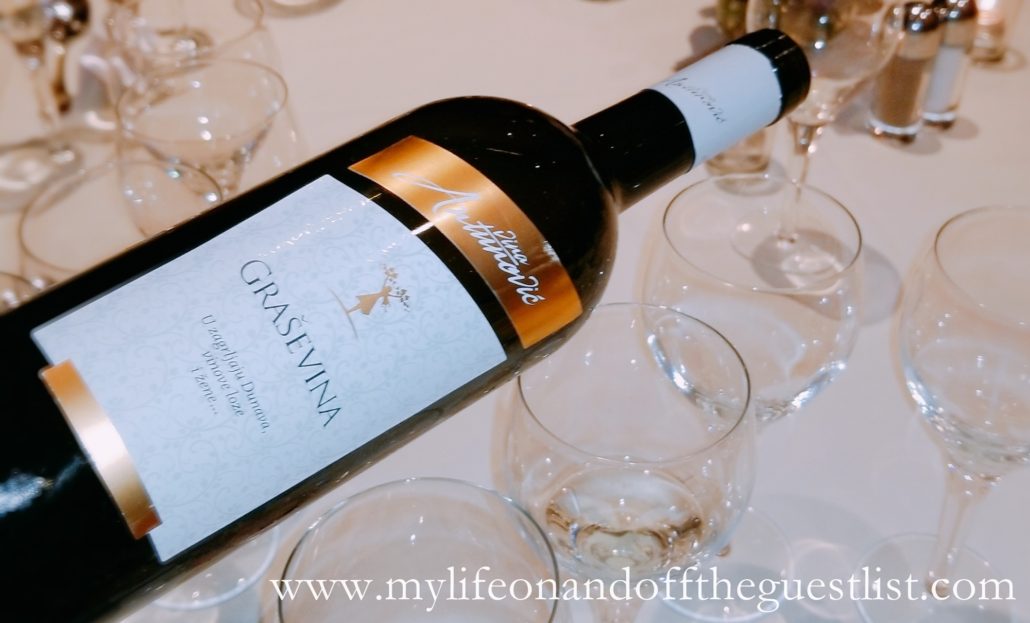 To say that the next white wine was blessed with the sweetness of citrus, peach, and roses would not be a stretch. The Žlahtina sv. Lucija (not pictured), named for the church of St. Lucy on the island of Krk, is a golden mix of yellow-greenish hues that pair well with meat, fish, rice, and polenta dishes. It certainly enhanced the taste of our rack of lamb.
The Miraz Graševina has won multiple awards for its dry but creamy taste. The vineyard's wine fermentation process includes extensive supervision and temperature control. Smooth and full-bodied with deeply aromatic notes, this white wine with an enchanting green-yellow hue goes well with just about everything from poultry, to seafood, and pasta dishes.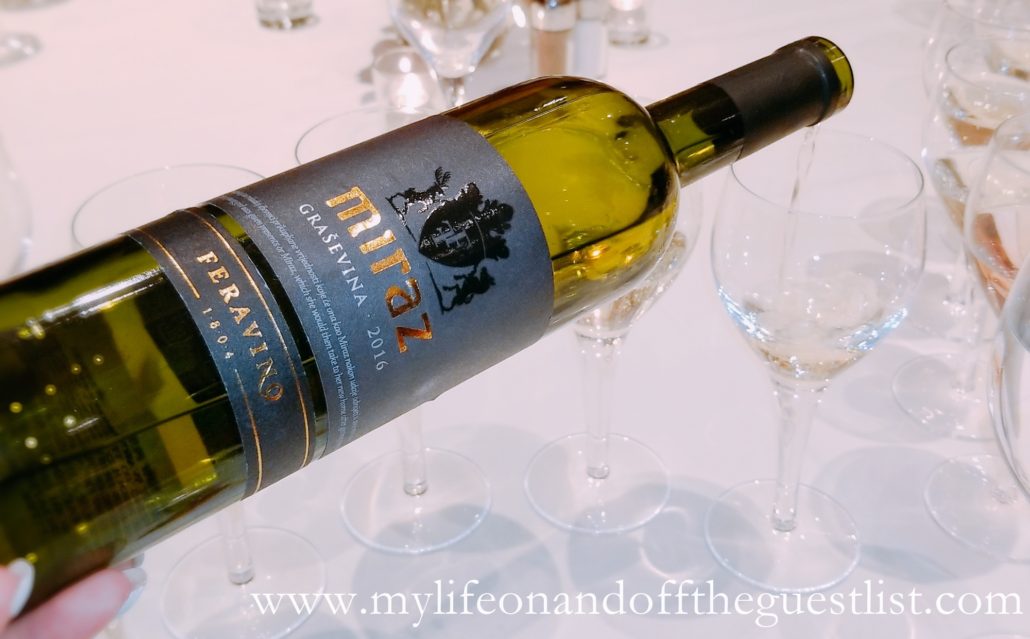 During the second half of dinner, we were introduced to some very fine red wines. First up was the award-winning Dingač Berba 2015 from Dalmatia — a region known not only for those firehouse dogs but also for the Plavac Mali grapes. The variety is grown in the sun-drenched slopes and coasts of Dalmatia and produces full-bodied reds. This black dry wine had a berry aroma with a hint of a chocolate aftertaste. It brought out the spices in our main course but can also be enjoyed with mature cheeses.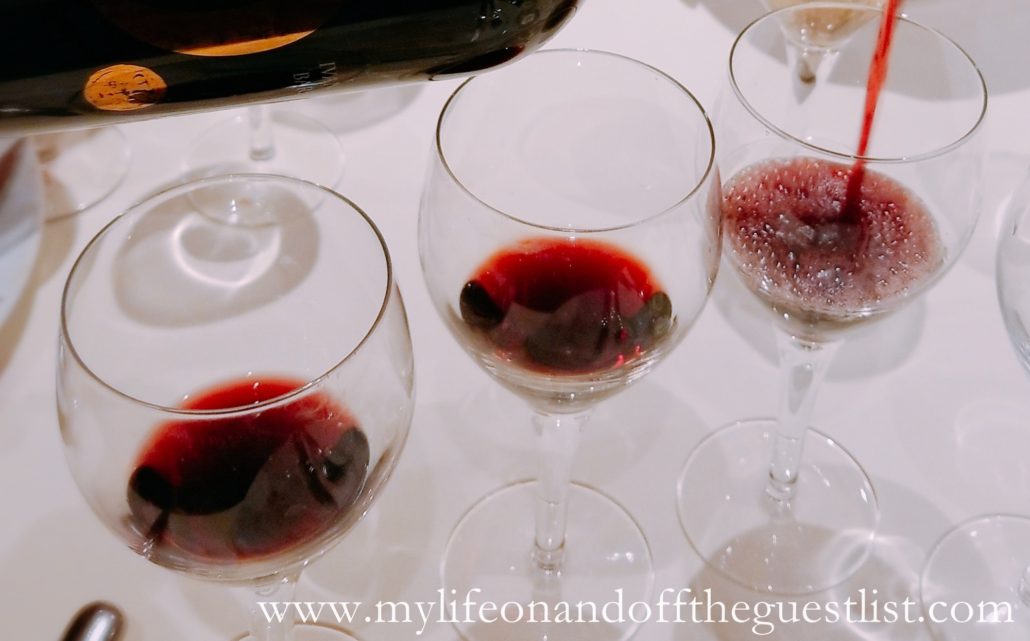 The next Croatian wine region red wine was another award-winning Plavac, the Zlatan Plavac Grand Cru. The grapes, organically grown in the picturesque slopes of the island of Hvar, come from 35 to 50-year-old vines. The wine is then aged in French barrique barrels for two years and 6-12 months in the bottle. It's a dry red with hints of leather, pepper, chocolate, and prunes. Its earthy quality is best paired with steaks and lobsters or both for a delectable surf and turf option. Depending on how big of a company you are having or how much you can consume (no judgments), there is small, medium, and large bottles available.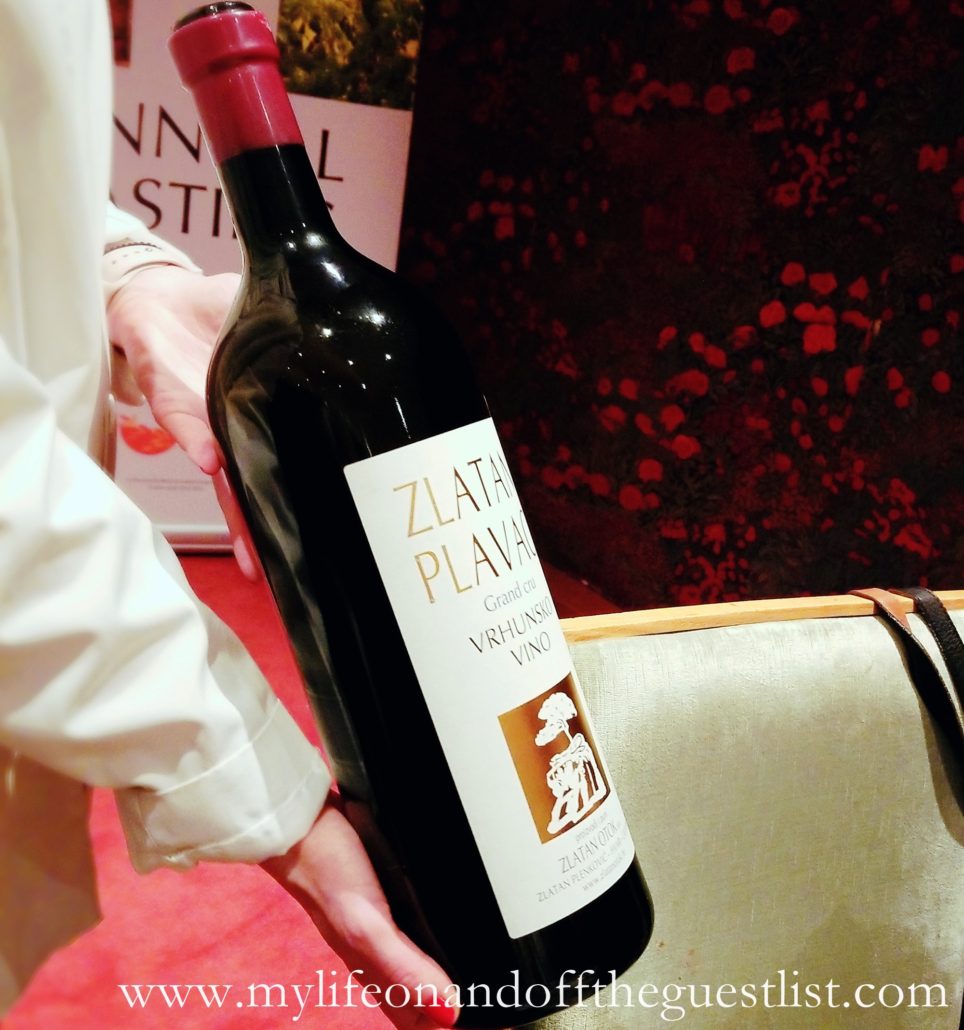 The third red wine was the Ivan Dolac Barrique, named for the aforementioned French barrel it matures in, 1also hails from Hvar. It's a dry robust wine with a berry and almost floral aroma. It's smooth and easy on the palette and makes a nice compliment to any roast game or grilled fish.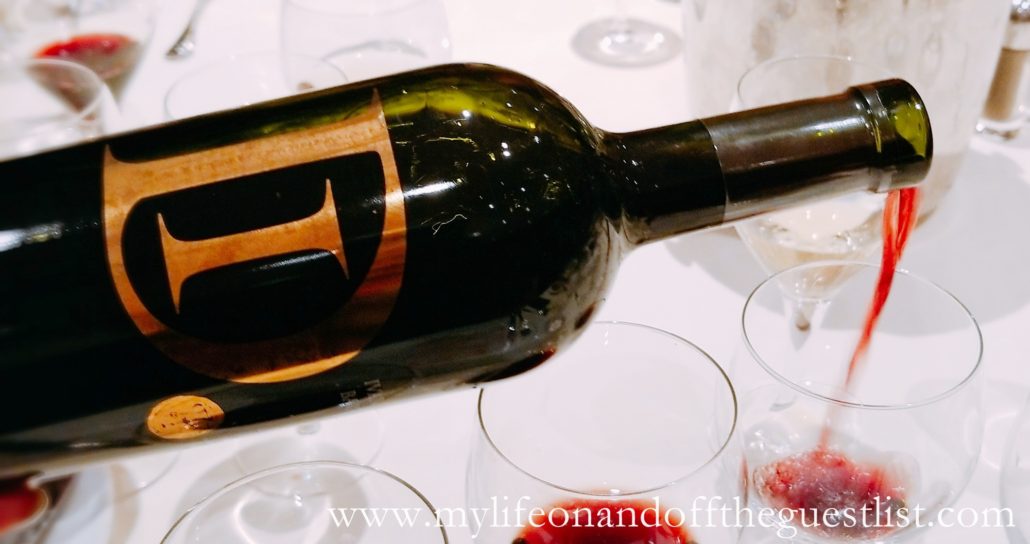 The final Croatian wine region wine of the night was the Kabola Muškat Momjanski, a perfect ending to our Croatian wine introduction. It went well with our warm pear and maple ice cream dessert. It's a refreshing and medium-bodied white with notes of peaches, rose, and honey with a slight mineral quality that gives it a lingering taste. This is our pick for an ideal summer wine.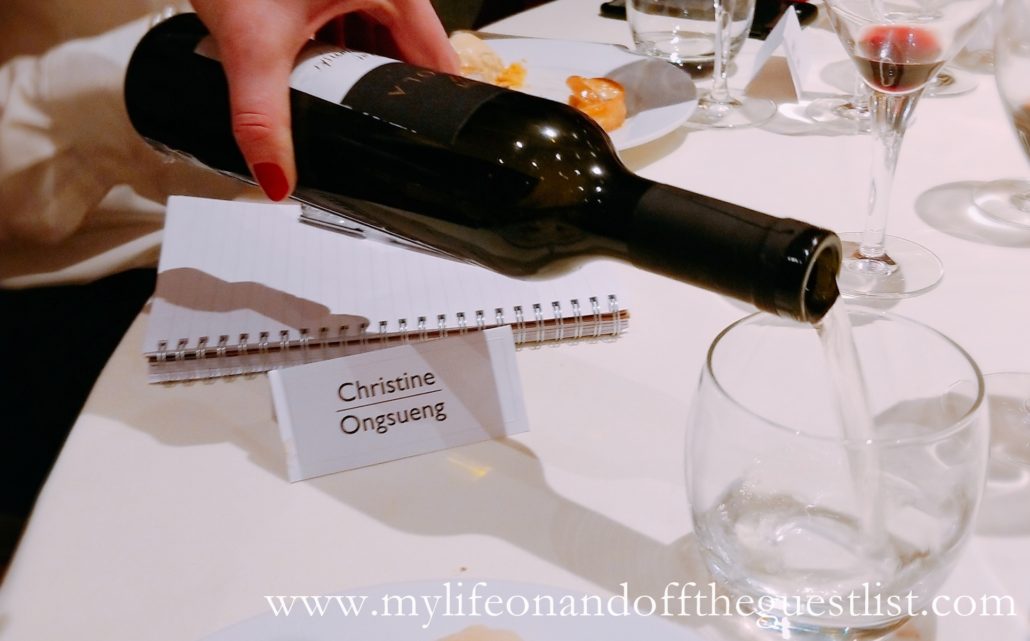 You can tell a lot about a country by its wines. The wines were a spectacular representation of the different regions that make up such a fascinating country. From the Mediterranean to the Alps, each wine embodied a distinct characteristic specific to the climate and the area they came from. Based on what we've tasted, we're ready to spend a lot of time in Croatia! Are you excited to visit the Croatian wine region?