We really love Pantone's 2018 Color of the Year, Ultra Violet. We love this regal color so much, we've highlighted this color in makeup collections, and beauty products and tools, and a hair color giveaway. Now, we're highlighting this blue-based purple color in a new form…………Ultra Violet cocktails!! Join us as we share five libations in the intriguing hue musical icons Prince, David Bowie, and Jimi Hendrix used to express their individuality.
Feast your eyes, and drink palates as we highlight Ultra Violet cocktails from some must experience brands.  Two drinks you can create at home, the rest we recommend you visit the respective locations to indulge. We present the Purple Haze from DeKuyper Liqueurs, the Karma Chameleon cocktail at Beast + Bottle in Denver, The Right Empression at Loopy Doopy at Conrad New York, the Alice in Wonderland-inspired We're All Mad Here at The Cosmopolitan of Las Vegas, and a non-alcoholic option, Sparkling Ice's After School Smoothie.
Karma Chameleon

at Beast + Bottle in Denver, Colorado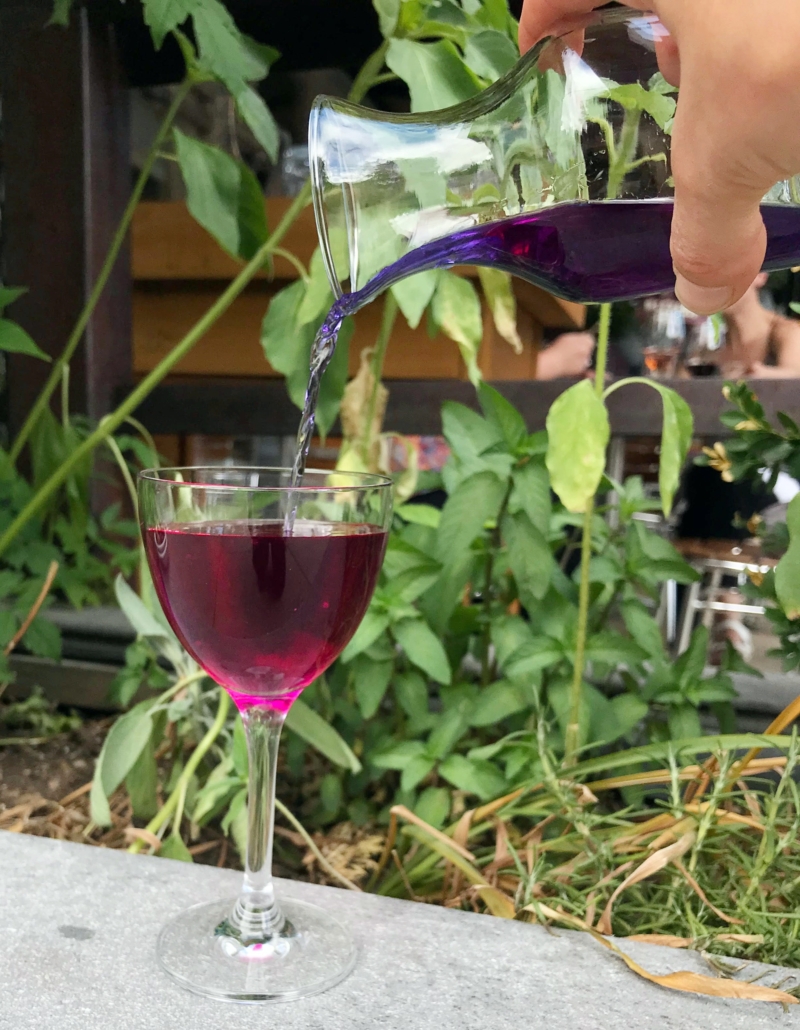 .75 oz Plantation 3 Star
.75 oz Avua Prata Cachaça
.25 oz Leopold Bros Marashino
.25 oz Giffard Pamplemousse
1.0 oz Lime Acid
.50 Simple Syrup
DeKuyper Purple Haze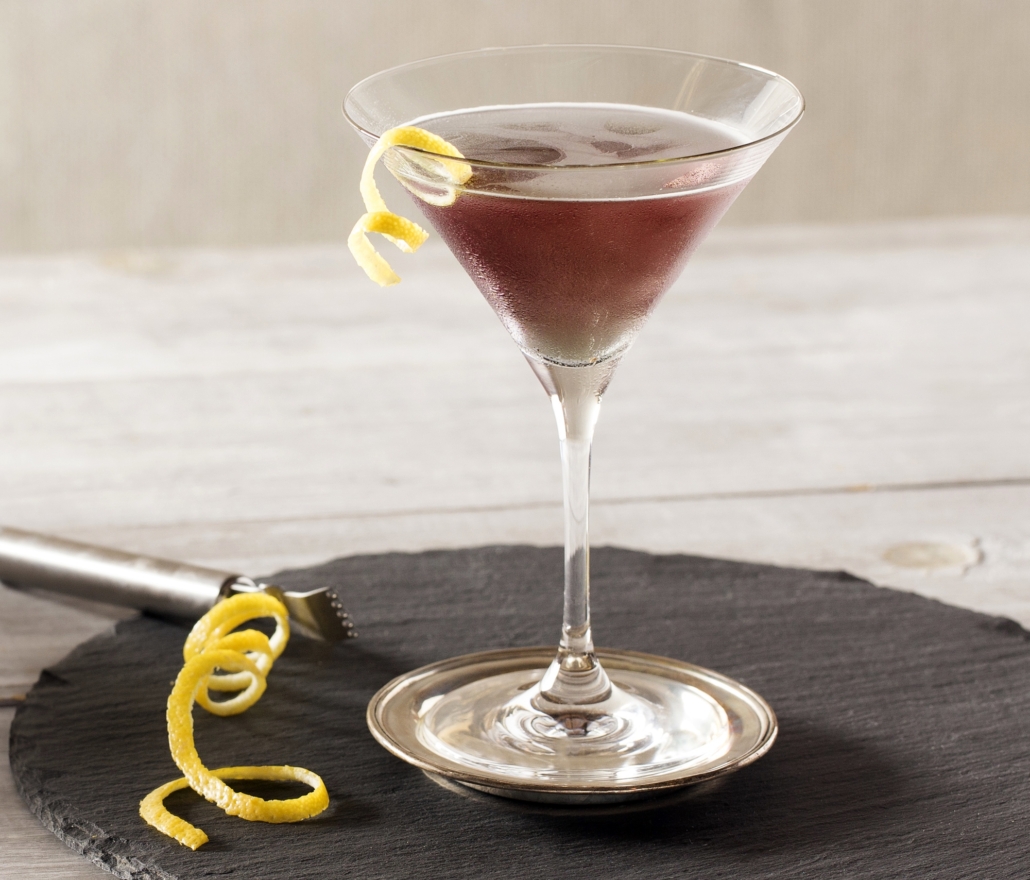 2 parts Pinnacle® Vodka
2 parts DeKuyper® Pucker® Grape Schnapps
Splash of Sour Mix & Lemon Lime Soda
Add the Vodka, Pucker Grape Schnapps and Sour Mix to an ice-filled shaker and shake well. Top with Lemon Lime Soda and stir with a bar spoon. Strain into a chilled martini glass
The Right Empression

at Loopy Doopy at Conrad New York
Empress Gin
White Cranberry
Mint
Prosecco
We're All Mad Here

at The Cosmopolitan of Las Vegas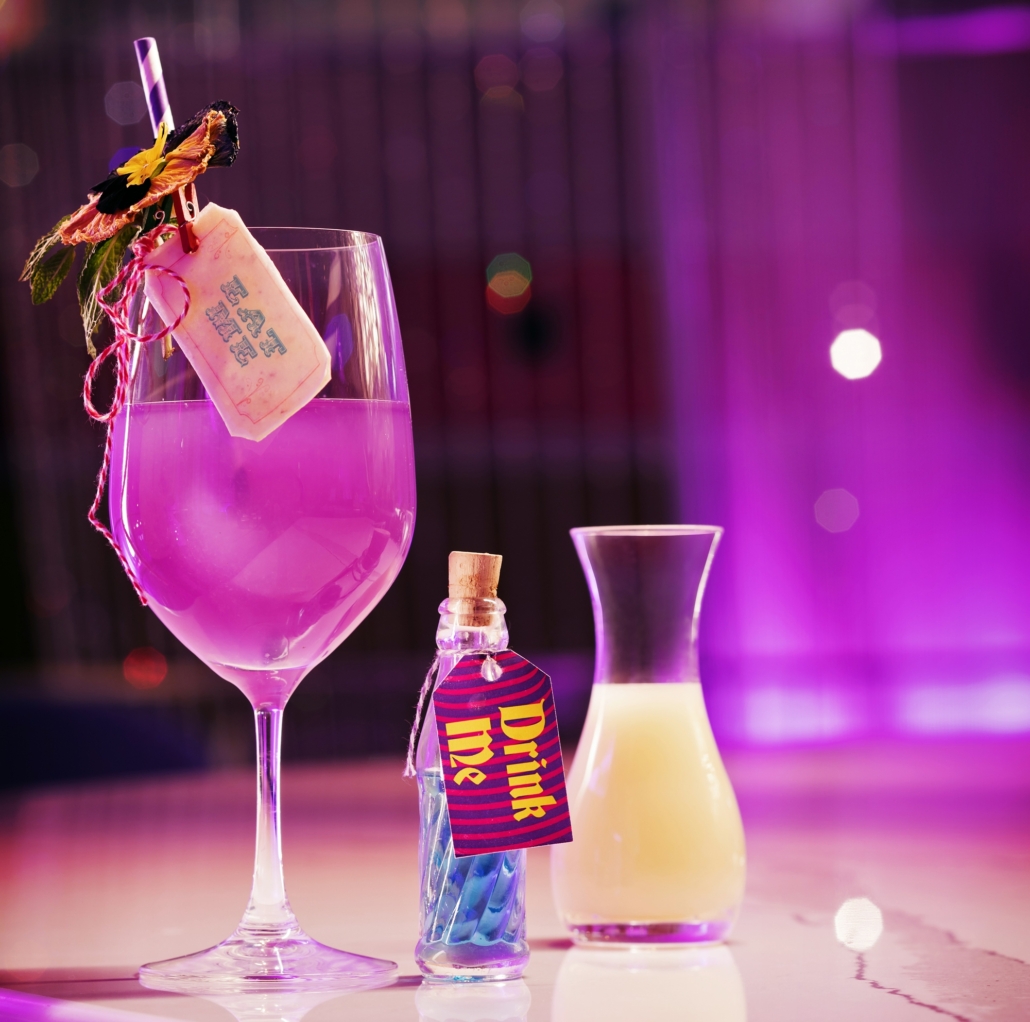 Empress Indigo Gin
St. Germain Elderflower
Soho Lychee
Lemon Juice
Apple Rosewater
Chardonnay Cardamom Ginger Syrup
Sparkling Ice After School Smoothie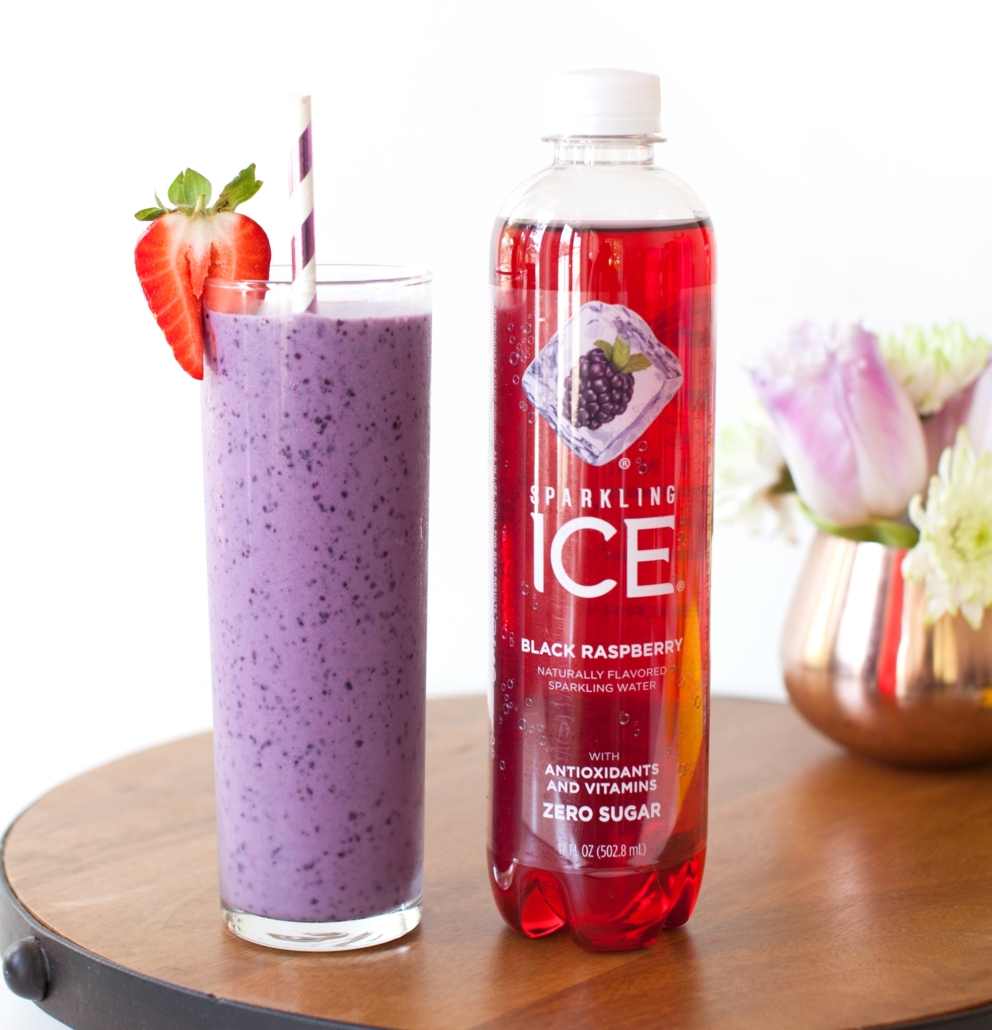 6oz Greek Vanilla Yogurt
1/2 cup almond milk
1/2 cup Sparkling Ice Black Raspberry
1 cup frozen blueberries
1 banana
Place all ingredients into a blender and puree for 30 seconds, or until smooth. Pour into a glass and serve immediately.
What do you think of these Ultra Violet cocktails? Are you open to drinking in the color that celebrates artistic creativity and spiritual mystery and reflection?