It seems so long ago that we shared the amazing event that was the Patrón Tequila 2017 Margarita of the Year event and competition. Seven bartenders from around the world battled it out with their take on a modern margarita, check out our Exclusive Patron Margaritas for International Margarita Day coverage. After enjoying all of their creations, guests voted for their favorites and left the final decisions to the illustrious judges. Well, the votes have been tallied and a decision has been made. After a long deliberation (the event was two months ago), Patron Tequila finally has their 2017 Margarita of the Year winner. And the winner is……. the Coralina Margarita, created by Mexico City bartender Riesler Morales.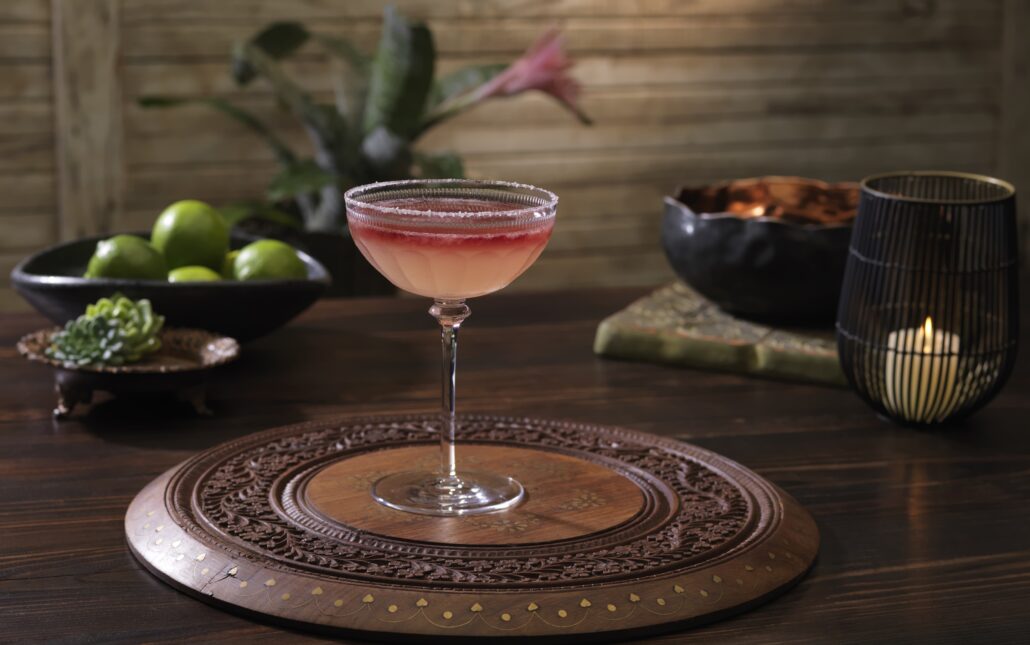 1.75 oz Patrón Reposado
.75 oz Patrón Citrónge Orange
.75 oz Simple syrup
1 oz Fresh lime juice
.5 oz Red Wine (Mexican, or other)
+ Sugar-salt rim*
Combine Patrón Reposado, Patrón Citrónge Orange, simple syrup and lime juice in a shaker tin; add ice and shake vigorously. Strain mixture into a chilled cocktail coupe rimmed with sugar-salt rim.* Carefully float red wine on the surface of the cocktail and garnish with a lime wheel.
*Sugar-salt rim:
Pulverize .25 cup dried hibiscus (that's a flower for those not in the know) in a spice grinder. Add in a .25 cup of sugar and a .25 cup kosher salt, then pulse the mixture until combined.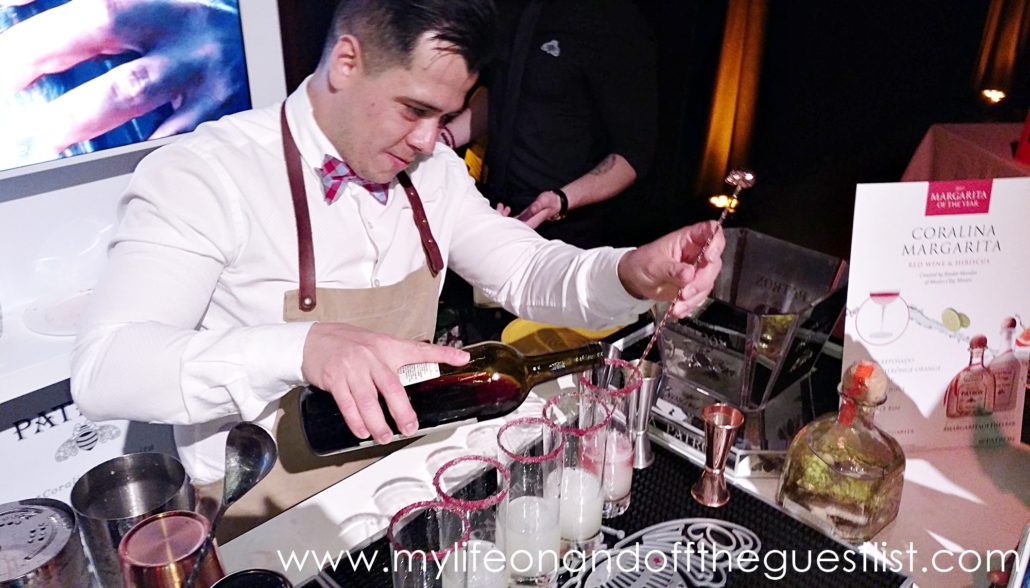 Riesler wanted to craft a cocktail that had the simplicity and elegance of a classic Margarita, but with the interesting and unexpected ingredients that marry so nicely with Patrón tequila (check out the man in action in the photo above). The Coralina Margarita was inspired by an ocean sunset (that's easy to see with its dual colors that mirror the sky at sundown), combining the oaky notes of Patrón Reposado, perfectly balanced with the citrusy flavors of Patrón Citrónge Orange, together with red wine and hibiscus.
Cocktail lovers, you'll definitely want to try this winning cocktail. You should definitely check out the recipe above. This margarita was a favorite, definitely in our top five. We want to know, is this the winner you predicted? Share your thoughts on the Patrón Tequila 2017 Margarita of the Year winner with us.