.Want to get in the holiday spirit each time you wash your hands? We have just the holiday hand wash for you and your family. Share the joy of seasonal decor with these three, limited edition Dial Holiday Foaming Hand Washes. These foaming liquid hand soap are mild enough to use frequently and encourages healthy handwashing habits. Dial has launched so many products you know and love. From their coconut milk bath products that continuously moisturizes your skin over 12-hours, and their 2-in-1 moisturizing and antibacterial products, Dial never disappoints.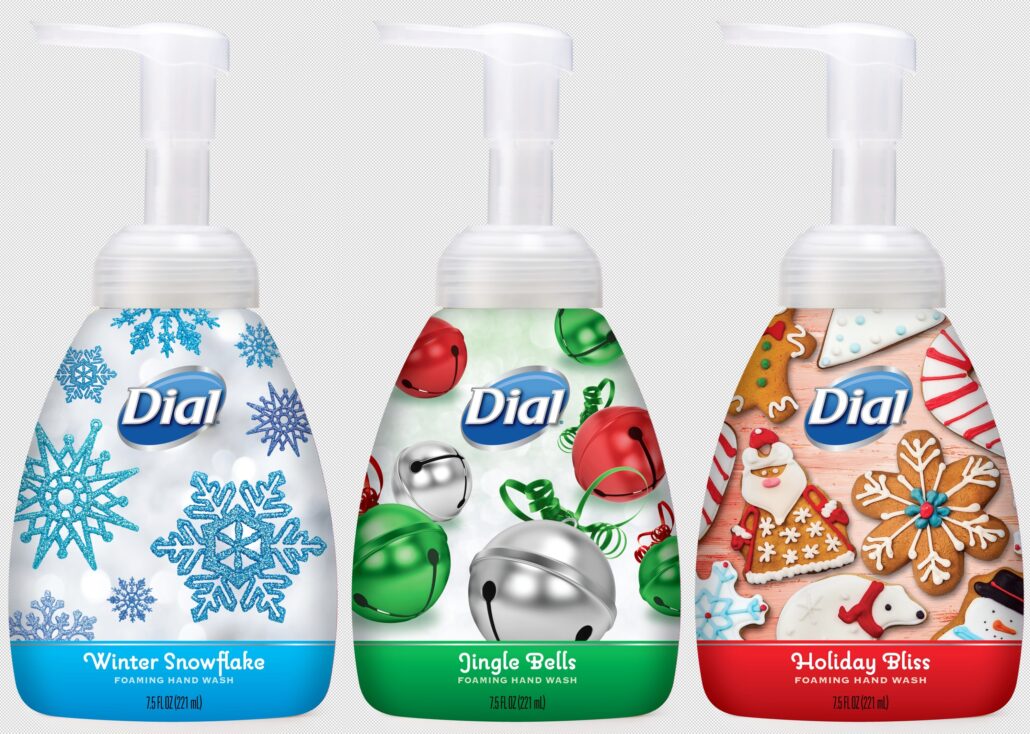 Available in three cheery scents, Jingle Bells, Winter Snowflake, and Holiday Bliss, the Dial Holiday Foaming Hand Washes are perfect for celebrating the winter season. Not only do these foaming hand washes remove dirt and germs, but they are also a great way to decorate your sink with holiday cheer. You'll love the way its light foam cleans your hands without drying. Instead, it leaves behind a pleasant scent and the assurance of a clean that's complete.
The Jingle Bells bottle features a wrap that boasts, you guessed it, bells. Red, green and silver bells (some with Christmas string) adore the bottle. The Winter Snowflake bottle features magnified views of snowflakes, highlighting the different snowflake designs. Lastly, the Holiday Bliss bottle features holiday cookies in a variety of shapes. You'll smile as gingerbread men, candy canes, snowflakes, polar bears, snowmen, and of course, Santa Claus looks back at you.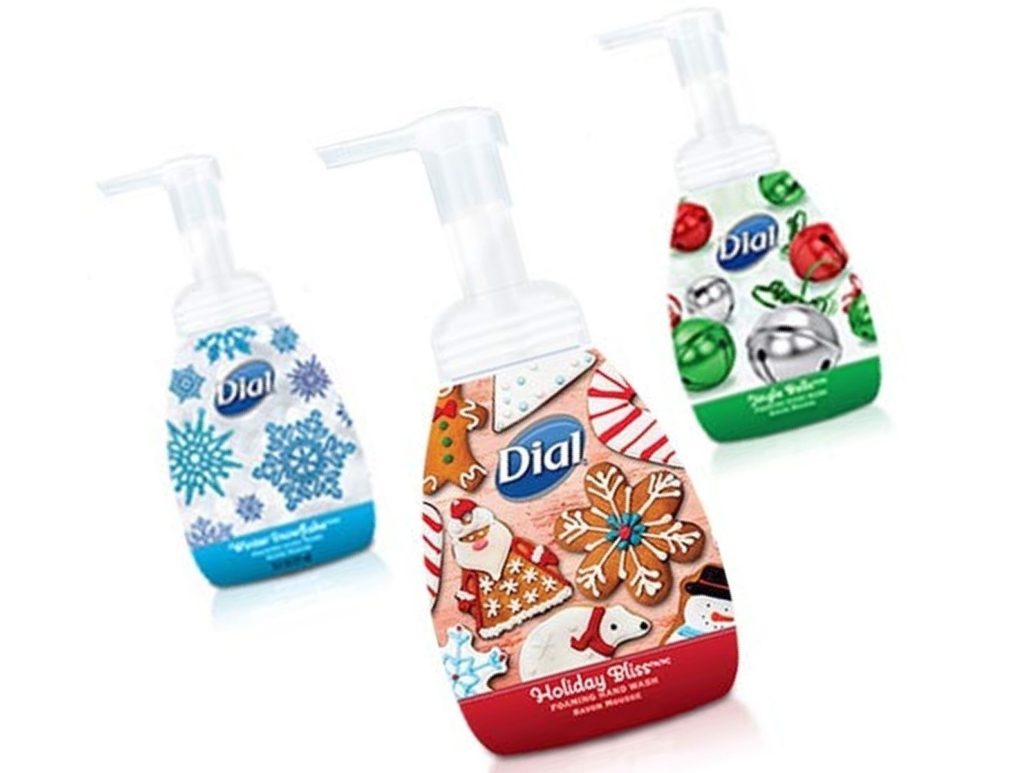 The limited edited Dial Holiday Foaming Hand Washes are available now at grocery, drug and mass retailers nationwide. Each can be yours for only $3.00. Will you be adding a touch of the holiday to your kitchen and bathroom sinks with the limited edition, seasonal foaming hand washes?