Planning a wedding can be one of the most stressful times of a person's life — despite the fact that ultimately, it's all leading up to a great thing! There is just so much to do that it can really take its toll on some people. You need to find a bridal shop county durham for your wedding dress, book the venue, think about entertainment, all while sticking to the theme. The last thing you want is for that planning stress to take away from the day that you'll commit yourself to the love of your life. Nonetheless, a 2017 report by WeddingWire revealed that 63% of brides feel a good deal of stress to put on the perfect wedding. Many people worry about choosing a dated theme, or putting on a wedding that their guests can't fully enjoy. And furthermore, lots of people aim to have truly unique weddings. This is one of the reasons why some couples are steering away from the typical wedding season. Rather than having their weddings during the spring or early summer, they're choosing to get married during the winter.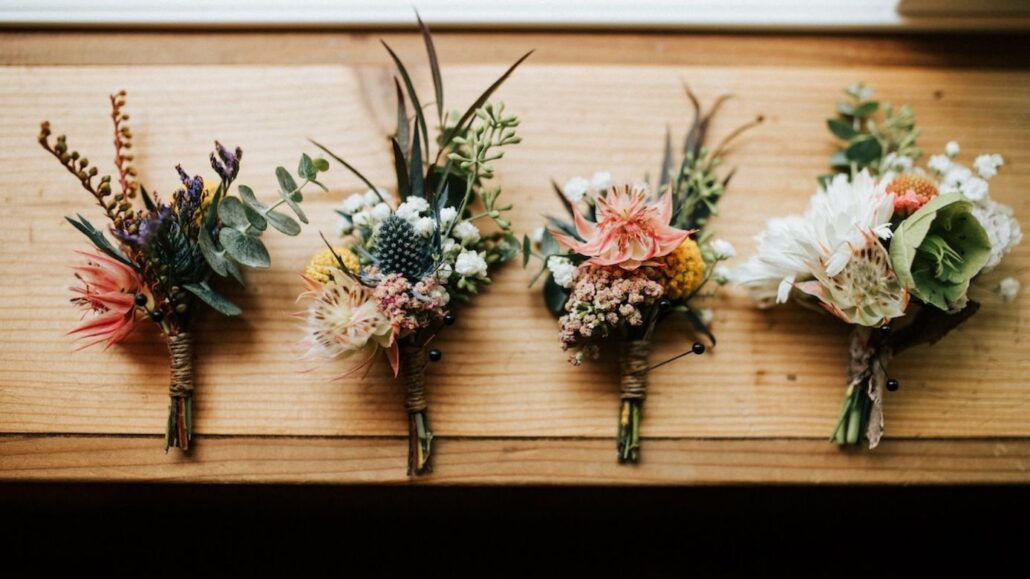 There are many benefits to having a winter wedding. For one thing, as this isn't the typical wedding season, you'll probably have an easier time reserving the venue that you want for your ideal dates. There can be a lot of competition for space and decor during prime wedding season. Another reason why you may want to aim for a winter wedding is that the rates for everything from venues to event planning services are often lower during the "off season", saving you money in the long term. Of course, you may be worried about the chills that come with a winter wedding, and for that matter the weather itself. But in fact, winter weather is often less predictable during the spring and the summer, both of which are prone to winter showers. Of course, if you do choose a winter wedding, it's not enough to just decide on the winter and move on from there. You'll still want to think about food, decor, and many other details. With that being said, we're counting down some of our favorite winter wedding ideas — maybe you'll want to try them out!
1. Ice Sculptures
Of course, ice sculptures may seem to be a bit classic for a winter wedding — but lots of people aren't sure about investing in them as pieces of decor. A lot of people have the idea that ice sculptures are messy or melt down too quickly. In fact, if kept indoors, a typical ice sculpture lasts four to six hours — which is plenty of time for them to last through your reception if they're made at the right moment. Ice sculptures can be carved to fit virtually any theme. For that matter, their glass-like appearance simply creates an air of elegance, and they reflect the light beautifully. They should be considered for any winter wedding!
2. Embrace A Wintry Menu
Think of the classic winter foods and beverages that people tend to gravitate towards — and imagine coordinating your menu around them! Offering your guests hot chocolate, or perhaps mulled wine, creates a lovely winter wonderland feeling. People tend to want to eat things that are somewhat heavier during the winter, and you may want to indulge in well-cooked red meat and creamy pastas. With that being said, you'll want to make sure that all of your guests have something to eat. Veganism is growing increasingly popular, increasing by 600% in the United States over the last three years. It might seem to be a little challenging to create a winter-themed menu that accommodates vegans, but the right caterers will be able to help you.
3. Embrace Seasonal Bouquets And Centerpieces
During the winter, you may feel as if flowers would be out of place. In fact, you can certainly still decorate with flowers, as well as other plants. For your bouquet, you may want to consider seasonal plants. These may not include the giant blooms that we're regularly used to seeing during the spring or summer, but you can still include holly, berries, and smaller blossoms or winter greens. If you'd like to include natural centerpieces, you can consider some of the same plants; however, you may also want to add in delicate branches, which during the winter will be without flowers but in fact can easily look quite elegant if arranged correctly.
4. Take Advantage Of The Lighting
It's true that the fact that the natural light window is shorter during the winter may create photography challenges. However, dim lighting can also create an amazing opportunity for your venue. For one thing, you can add to the coziness of the experience by using candles to light the room. Not only will the candles enhance the appearance of your venue – they'll probably add to the warmth as well. You may also want to embrace the similarities between ice and crystal. Decorating the room with antique french mirrors and a chandelier could very well help light the room, for example – you'll be rewarded with the dazzling, ice-like effect of the light bouncing off of the surfaces. And really, you shouldn't worry too much about photos. The right photographer from the likes of this wedding photography Virginia Beach agency and similar professional companies will be able to get you the results you want. With that being said, you should employ a photographer that has experience in photographing effectively without a lot of natural light.
You don't have to embrace a winter wonderland theme just because you're having a winter wedding — but it's certainly an easy theme for you to take advantage of. Otherwise, you can certainly incorporate the natural beauty of winter into whatever other theme you choose, and ultimately create the wedding of your dreams. Furthermore, saving money by sticking to the off season will open up your budget. What more is there to ask for?