Fifty years ago, Jockey Diane Crump made history as the first female jockey to ride in The Kentucky Derby®. This year, Woodford Reserve is dedicating their $1,000 Mint Julep Cup program to honor that history-making achievement.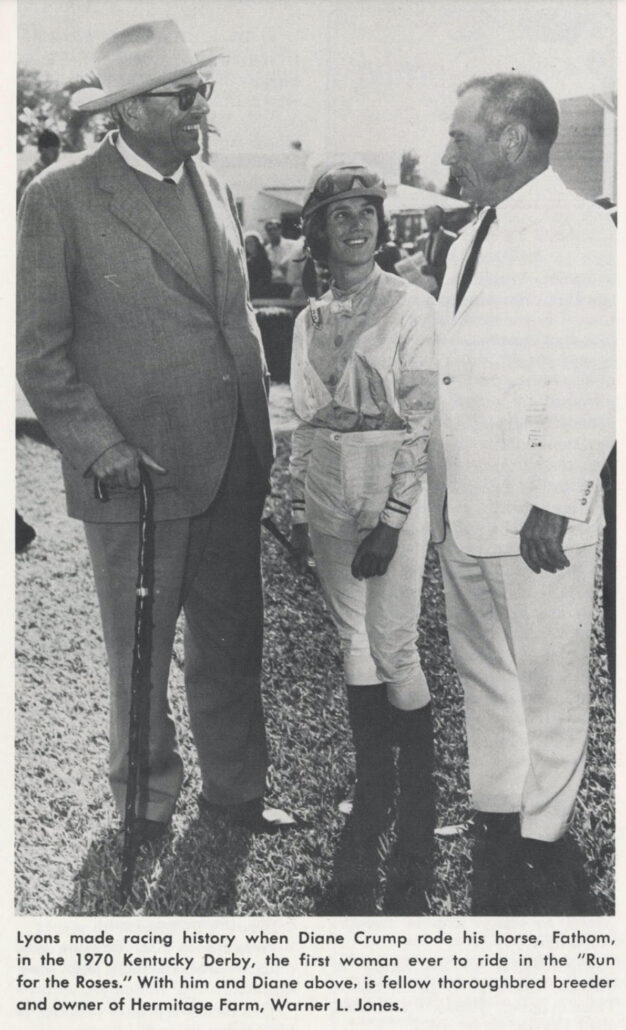 According to Woodford Reserve Master Distiller Chris Morris, the $1,000 Mint Julep program has become a beloved tradition with the Derby. Morris is happy that the company is able to use the 2020 program to celebrate this important milestone in racing history and that the money raised from the program will go to charity.
A total of 146 julep cups, celebrating Derby 146, are already on sale. Each cup is individually numbered. Those between numbers 1 and 25 are gold-plated and sell for $2,500 each while those numbered between 16 and 146 are silver-plated and sell for $1,000 each. In commemoration of Crump, the cups feature etchings of the jockey silks she wore in 1970, as well as the Twin Spires of Churchill Downs. The cups also come in a walnut case with a replica of the white and turquoise silks Crump wore on the day of her historic race.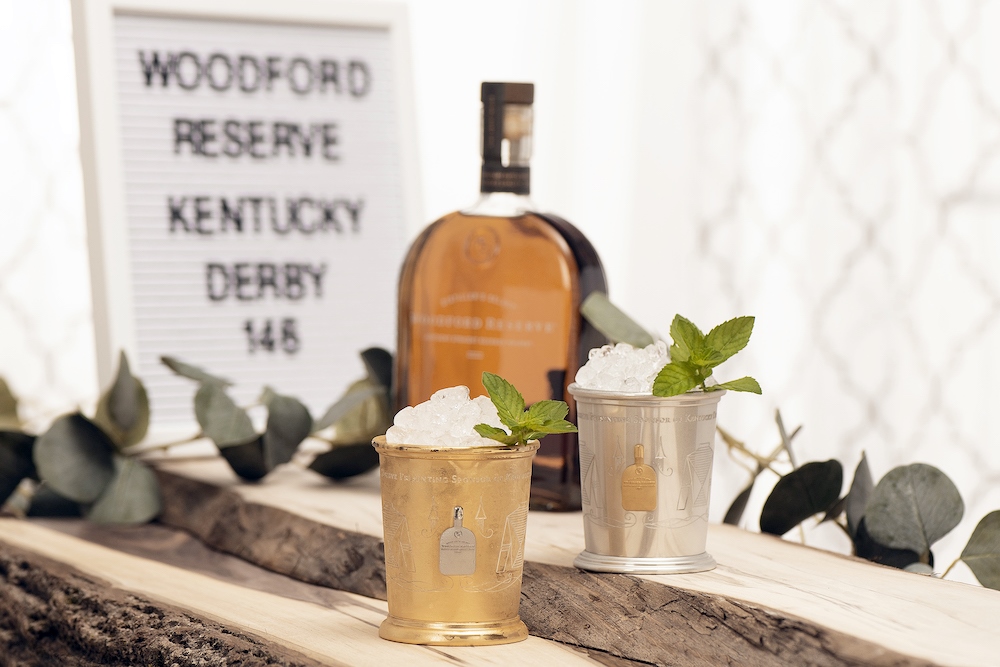 On that day in 1970, Crump rode the thoroughbred racehorse Fathom. Although Crump and Fathom finished in 15th, Crump won a place in history and opened the gates for many other female jockeys to follow in her steps. At the time, male jockeys and horseracing fans were resistant to women competing in the sport. Crump was also the first woman to compete in a pari-mutuel race in the U.S. at the Hialeah Park Race Track in 1969. A police escort accompanied Crump to get her to the track, taking her through a crowd of angry, shouting people.
In 1989, Crump had a riding accident in which she broke her leg, ankle, and ribs. While a minor injury like a mild ankle sprain would only take seven to ten days to heal at home, Crump had to be hospitalized for over a week due to her severe injuries. Doctors told her she wouldn't be able to ride again, but she was able to resume racing in 1992 and kept at it until she officially retired in 1999.
During her career, Crump rode to 235 wins and participated in international races as well as those in the United States. Now, Crump is one of the 47 million seniors in the United States and remains involved in the horse industry.
Anyone who purchases a julep cup in honor of Crump's life achievements will have it sent directly to their home. Traditionally, consumers would pick up the cup on Derby Day at Churchill Downs, but the global COVID-19 pandemic has made it necessary to change that procedure. To celebrate Derby Day while keeping in line with COVID-19 social distancing guidelines, Morris is planning on holding a virtual julep experience. This year, Derby Day and its virtual celebration have been postponed to Saturday, September 5.
To celebrate the Derby as well as Crump's legacy, Woodford Reserve created an exclusive cocktail recipe that features the official fruit of Kentucky, called the Diane Crump Blackberry Mint Julep. The ingredients for the recipe are: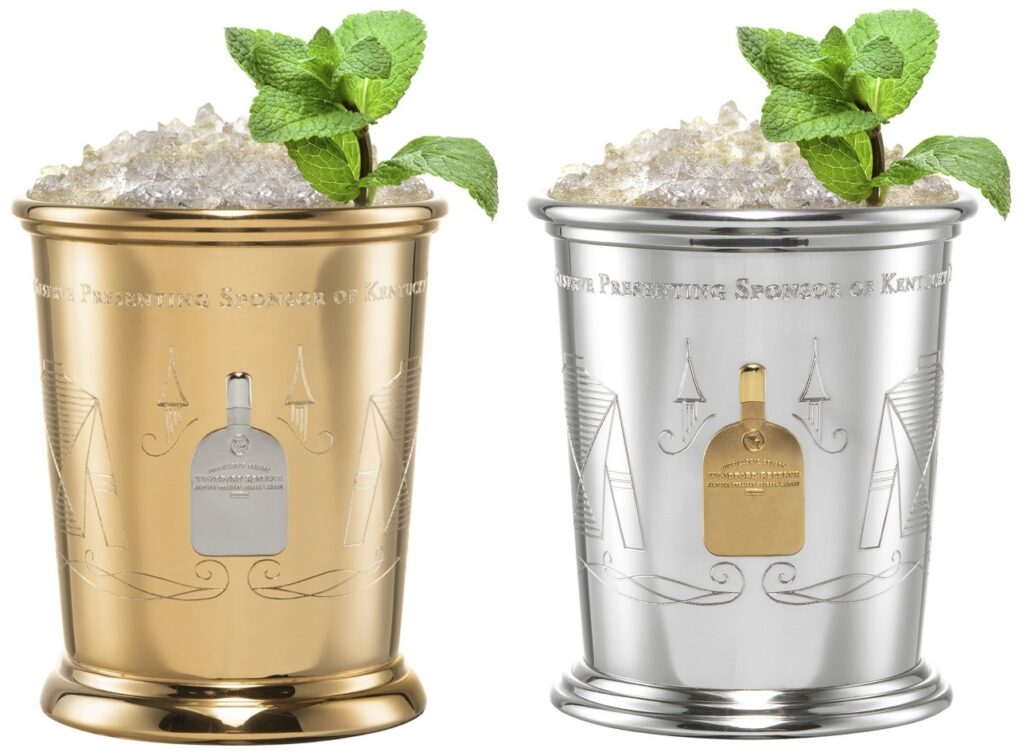 2 ounces of Woodford Reserve Kentucky Straight Bourbon
1 barspoon simple syrup
1 barspoon blackberry preserves
Mint bitters
Crushed ice
Fresh blackberries and mint springs, for garnish
To create the honorary cocktail, start by mixing the blackberry preserves with the simple syrup at the bottom of the julep cup. You then add two to four dashes of mint bitters and fill two-thirds of the cup with crushed ice. Next, add your sipping straw and the bourbon. Top it off by packing in more crushed ice and garnishing the drink with fresh blackberries and a sprig of mint.
All proceeds from the cup sales and the delicious cocktails that go with them will be donated to the Permanently Disabled Jockeys Fund (PDJF) in Crump's honor. This fund is dedicated to providing financial assistance to 60 former jockeys who have experienced catastrophic on-track injuries. This money can fill a much-needed financial gap for those who may not qualify for federal health insurance programs like Medicare, which is for people who are aged 65 or older and younger people with certain disabilities. Many of the jockeys who are supported by PDJF were injured in their 20s and 30s and face a future of living with a disability without a way to generate an income. Since its founding in 2006, PDJF has disbursed almost $9 million to jockeys who are permanently disabled.